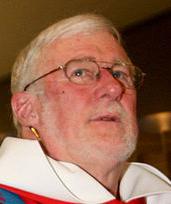 As featured on
This may not be proper protocol before official sainthood, but I prayed for the Rev. Stanley Rother to pray for us. My wife, Kim, also remembers staring at Landon on an oscillating ventilator and asking Rother to heal Landon's broken heart.
CARMEN [mdash] Services will be 10 am Tuesday, July 23, 2019, at Carmen United Methodist Church. Burial will be in the Carmen City Cemetery under direction of Wentworth Mortuary LLC, Carmen. See full obituary at www.marshallfuneralhomes.com.
ENID - Service 11 a.m. Thursday, July 25, 2019, Emmanuel Baptist Church. In lieu of flowers, Forgotten Ministries is selected for memorial donations. Arrangements under the kind guidance of Amy Stittsworth Funeral Service. Remembrances at www.stittsworthfuneralservices.com.
The Funeral Services for Queida Jo White, 93, of Enid will be 2:00 P.M. Saturday July 20, 2019, in the First Baptist Church of Okeene. Burial will follow in the Roselawn Cemetery. Condolences online at WWW.Brown-Cummings.com