Championships have a way of bringing communities together. No matter one's race, gender, religion or other proclivities, sports championships have the ability to unite.
I consider myself fortunate to have witnessed championship hometown celebrations in hockey, baseball and basketball over the years. Very little can compare to the overwhelming sense of pride and good vibes. Much of that derives of course from the fans, but also the players, especially during a celebratory parade.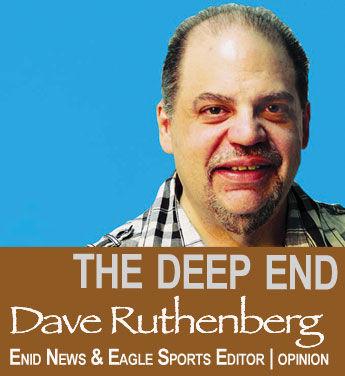 Wise players understand that a championship, while of course earned by them directly, is a shared experience and there is little better than basking in the glow of what they were able to deliver to a community. All troubles seem to disappear, lifted away. The sense of mutual pride far outweighs discord.
Unless we are talking about the World Cup champion U.S. women's soccer team.
Nobody can deny they are champions. On the world stage in their sport, they have outclassed their competition. But their own constant negativity distracted from their accomplishments. Many people who wanted to cheer for the team found themselves put off by its superstar, Megan Rapinoe, who seemed to take more shots at America than shots on net.
Never missing an opportunity to complain about pay or her dislike for America in general, her attitude seemed to permeate the entire team, who took their cue from her.
While some corners cheered on such behavior as brave (note to the USWNT: Twitter isn't reality), it seemed to only embolden the bad behavior.
Video of Rapinoe taken as she was preparing for the NYC parade and posted on the Instagram account of U.S. backup goalkeeper Ashlyn Harris, encapsulated a significant problem that surrounded this entire team.
"I deserve this," she said three times as she held the World Cup trophy in one hand a bottle of Veuve champagne in the other. Because, unfortunately, this was always all about Rapinoe. Not the U.S. that's for sure.
But she was not alone. Harris posted, and later deleted, a social media video of herself from the NYC parade after receiving a key to the city with a message that, if posted by a male athlete, would have been rightfully condemned.
"Hide your kids, hide your wives, lock your f-in doors because I got the key to the mf-in city and I'm comin' for all y'alls b**ches," she proclaimed. Nice, huh?
The parade featured chants of "equal pay." Later Rapinoe, on CNN, proclaimed she would be willing to talk to anyone who "believes the same things we believe in." Yeah, that's not how discourse works.
How did everything arrive at this level with this team being so bitter? A team that has everything to be proud about. It has reached the pinnacle of its sport's accomplishments, several times over.
The pay argument is simply a red herring. It comes down of course to revenue generated.
The recently completed Women's World Cup is estimated to have generated $131 million, while the men's World Cup brought in over $6 billion. Based on this, the women's prize pool of $30 million was 23 percent of total revenues, while the men's prize pool of $400 million was seven percent of revenue. If anything, maybe the men have a gripe.
Women's sports, right or wrong, have always lagged behind men's sports in revenue but to assign the pay differential to anything else is disingenuous at best, or intentionally misleading at worst. To further attribute such discrepancy to social justice issues also stretches all limits of credulity.
Golf is a prime example of major disparities in prize money. A recent LPGA event paid the winner $300,000, while a run-of-the-mill PGA event paid the winner $1 million.
Yet, watch the LPGA and you see players who are terrific ambassadors for their sport. Their messages are consistently positive and encouraging. They are approachable on and off the golf course. Bitterness is notably lacking and generosity of the players has been off the charts with very little accompanying media coverage.
How many know that in 2017 Stacy Lewis contributed her entire Portland Classic championship winnings of $195,000 to Hurricane Harvey relief? Notably too, that win ended a three-year winless drought for Lewis.
There is much to celebrate in women's sports and many points of pride.
Unfortunately, the lasting image from the biggest stage in women's sports has been one of rancor and bitterness on parade.
Women's sports deserves better.