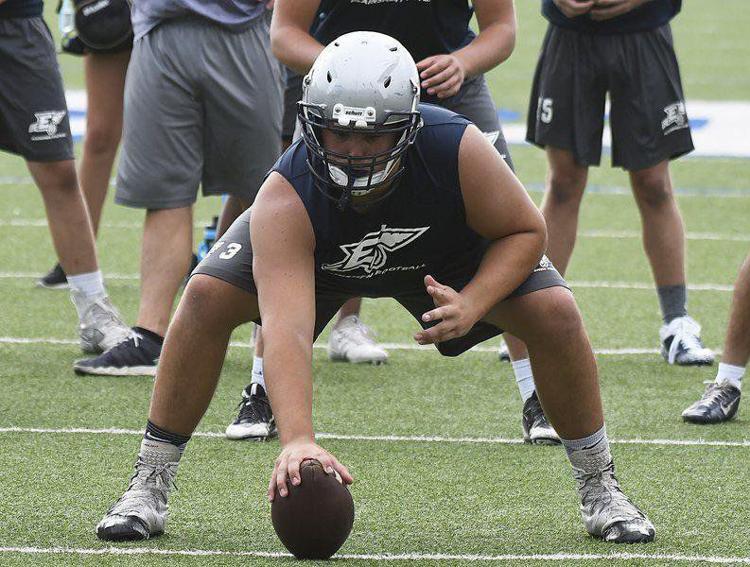 It's been a busy time for local and area athletes, including a couple of former high school standouts who have continued to excel at the next level.
Former Enid High School lineman Austin Whitehead, a 2018 graduate, just finished up a successful two years at Northeastern Oklahoma A&M and will be taking his game to the Division 1 level and also will be part of a historic signing class.
Whitehead, who was a qualifier coming out of Enid, had several offers but had his eyes on playing D1 football and chose the highly regarded JUCO program at NEO as a way to hone his game and attract some attention from D1 schools. It was a strategy that paid off.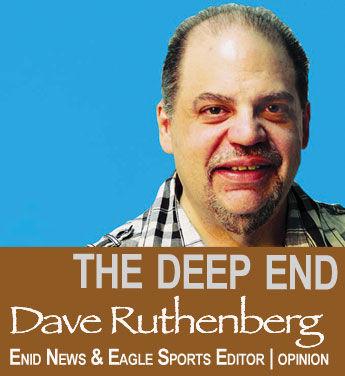 Whitehead has signed to play at NCAA Division 1 FCS school Tarleton State, but he's not part of just any class at Tarleton State, located in Stephenville, Texas. The Texans, the 2019 Lone Star Conference champions, are moving up from Division 2 to NCAA FCS Division 1 status starting with the 2020 season and Whitehead will be part of the first D1 class at Tarleton.
Tarleton will compete as an FCS D1 independent this season and will be transitioning into the Western Athletic Conference, which currently does not offer football since it dropped the sport in 2012 after 50 years. However, according to Tarleton State Athletic Director Lonn Reisman, the WAC is interested in bringing football back.
"The WAC is diligently recreating a football conference that the conference was built on with its rich tradition of football," Reisman told the Stephenville Empire-Tribune newspaper in October.
Whitehead, an All-District performer for the Plainsmen, has the size and athleticism D1 schools are looking for on the offensive line at 6-5, 315 pounds and figures to be an immediate contributor for the Texans. Whitehead will be a junior.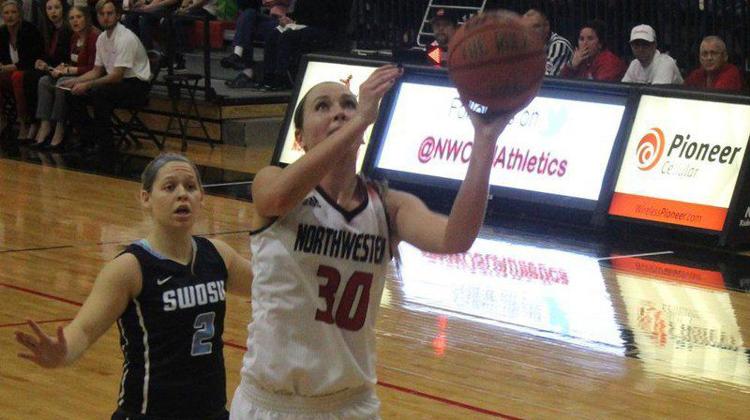 Brown records scoring milestone
Chisholm's Bailey Brown continues to make her mark with Northwestern Oklahoma State's women's basketball program.
Brown, a 2017 graduate, has been an integral part of the Lady Rangers' basketball program from the time she set foot on campus at the NCAA Division II school in Alva.
Brown recently reached a significant milestone when she recorded her 1,000th career point Feb. 6 in the Lady Rangers' game against Southern Nazarene.
She celebrated her milestone two days later when her put back layup with two seconds remaining proved to be the winning bucket as Northwestern downed East Central, 68-67. Brown had a team-leading 20 points in the winning effort.
Brown now has 1,020 career points which ranks 12th all-time at NWOSU, but looks to be within shot of moving into the Top 10 as she is only 76 points away from moving up to No. 9. Brown is tied for the team lead, averaging 14.5 points per game.
Last season, Brown etched her name in the Lady Ranger record books by setting a single-game rebounding mark by pulling down 26 boards in a 90-44 win over against Southeastern Oklahoma State.
The 6-foot junior also leads the team this season by averaging 7.8 rebounds per game.
Brown earned All-State in her senior season at Chisholm and helped guide the Lady Longhorns to a state runner-up finish.
The Lady Rangers (11-11) host rival Southwestern Oklahoma State on Thursday.
Congratulations to both Whitehead and Brown on their successes at the collegiate level as they continue to positively represent Enid and Northwest Oklahoma student-athletes.