After football, basketball season is my favorite time of the year. I love covering basketball games on a weekly basis because I get to watch a few games, talk with players and coaches, and watch a few adults absolutely lose their minds over a call.
I like it for the same reason people like reality TV: because I find shameless adults entertaining.
Like the mess hall guard from Oliver Twist, some of these people get completely beside themselves at the slightest inconvenience, like when an orphan asks for a second bowl of slop or when a referee calls a kid for traveling.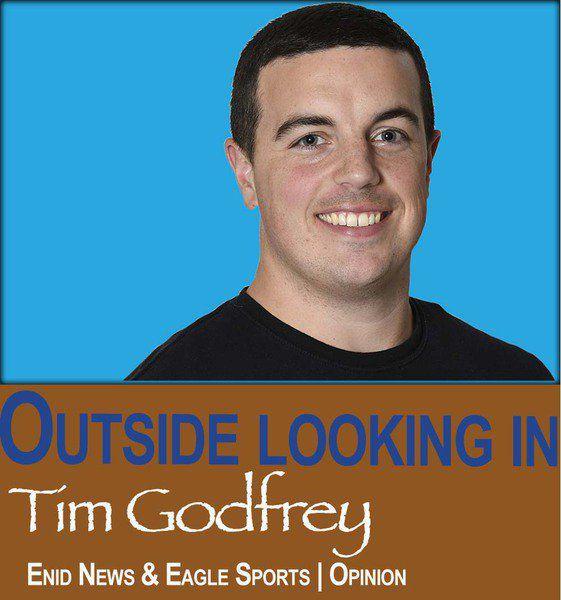 Normal people might shake their heads in disagreement or share their displeasure with other fans at a reasonable volume. Not these people. Not this minority of parents, aunts, uncles, adults, etc., who feel it's necessary to shout out, "THAT WASN'T A TRAVEL REF!"
This isn't "The Price is Right." You can't just shout what you think the right answer is and expect the game to change in your favor. Throwing out an opinion no one asked for isn't the only card these people play, either. They also play the "insult a stranger" card, where they try and dress down a person who is just trying to do their job.
I'll admit, I'm certainly guilty of verbally harassing referees in the past. But then I graduated high school and stopped. I was a total moron at 19, but at least I knew I needed to be better than that.
Let me be clear: I'm not painting basketball parents or basketball fans with a broad brush. I'm referring to a small minority who believe being the loudest person in the room makes them smart (it doesn't) or correct (it doesn't). I'm not pointing to any particular parent, either. However, they're not that hard to find.
If you're reading this and think I'm talking about you, then I probably am. And if I am, then I need to be clear: You need to stop being an embarrassment today because if you don't, you soon won't have a referee to yell at for much longer.
Because of people like you, the number of working referees and umpires is shrinking at an alarming rate and there's little hope, if any, that those numbers will pick back up.
I wrote about this two years ago. According to the National Federation of State High School Association, the governing body that writes the rules and regulations for most high school sports in the U.S., 80 percent of high school referees don't return for their third year.
I spoke to longtime official Mark Martin for that story. "When I'm out there, I'm living the dream," he said then. Martin spoke for nearly an hour about his passion for officiating and the problems that passion endures every single year.
"There are way more good people in the stands than bad," Martin said. "It's just that the bad can create a lot of havoc on the officials that are out there trying," Martin said.
The situation hasn't gotten any better since then, and I doubt it will.
Officials are not returning to their posts because a small portion of people have made their jobs — jobs they love — a living nightmare. They're leaving because of the minority that lacks self-control and shame. They lack the maturity to stop and think, 'Is yelling at this stranger really worth it?'
Sometimes, you're not even yelling at a stranger. You're yelling at a neighbor, a mutual friend or someone in your community. You're yelling at someone's father or mother; brother or sister.
You're yelling at someone who took time out of their life to call a game for your kids. They don't have to be here. This isn't a full-time job. The referees working today do this after putting in a full day's work because they care about your kids. And some of you completely disrespect them in return.
I've spoken to more than a handful of officials about this particular topic. Richard Parker is one of them. Last month, I wrote a feature story about how he was closing the book on his 58-year career as an official. During our conversation, I asked him about this quandary.
"We're hurting for officials around this area," he said during our Oct. 31 interview. "We don't have no young ones coming up."
Martin and Parker are the last of a dying breed. You can't find many officials like them left and there won't be any left in a few years. I'd encourage that small minority of hecklers to think about that but if you're somebody who thinks verbally harassing a high school official is appropriate, then you don't do much thinking at all.