The Enid News & Eagle is once again proud to present its 11-man All-Northwest Oklahoma football team, player of the year and coach of the year honorees as voted on by the area coaches.
It was a year that could be celebrated just for reaching the finishing line.
The COVID-19 pandemic too frequently took center stage as it impacted schedules, cost teams some games and sidelined players along the way. For just making it through the 2020 season, each and every player, coach and team manager deserves a shout out for persevering and helping to deliver Friday night lights during the most difficult and trying of times.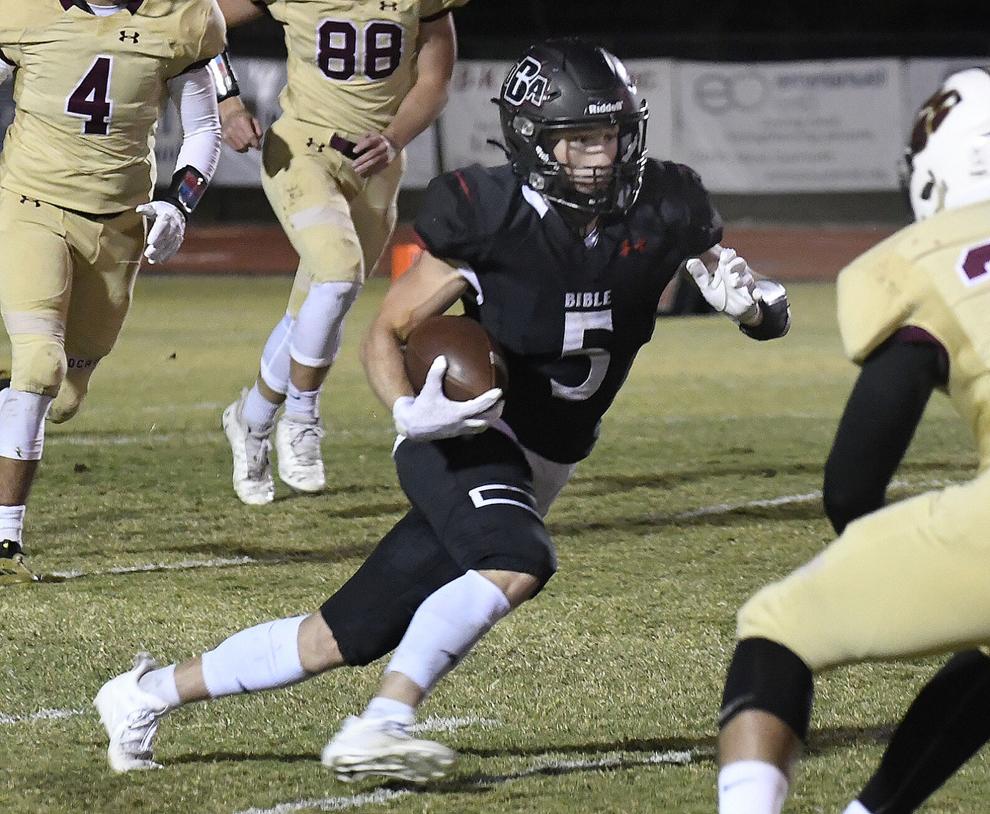 Cheatham stands out in field of players
We were fortunate along the way to see several outstanding performances on the prep gridiron and Oklahoma Bible Academy running back Jett Cheatham's season stood out among those and earned him the 11-man coaches vote as Enid News & Eagle 11-man Northwest Oklahoma Player of the Year.
Cheatham was a significant part of OBA reaching the postseason for the second straight season as the 7-5 Trojans advanced to the second round of the Class A playoffs.
The senior's numbers certainly backup his selection.
Cheatham rushed for 1,274 yards, averaging nearly seven yards per carry, and 15 touchdowns. He was also a threat in the receiving game with 484 yards receiving and 10 touchdowns. Including special teams, he accounted for 1,897 all-purpose yards.
If Cheatham wasn't making life difficult for opposing defenses he was harassing opposing offenses and pulled down three interceptions.
"Our offense was centered around him using him to run the ball, catch the ball, be a decoy, and occasionally throw the football," said OBA head coach Chris Cayot. "Jett was happy to do whatever was asked of him. He also excelled on the defensive side of the ball as well being a threat in special teams situations."
Cayot said Cheatham's impact went beyond the playing field.
"Jett has been a great leader on the field, in the weight room and in the school," he said. "He works very hard at whatever he does to use the talents God has given him."
In addition to being named News & Eagle 11-man player of the year, Cheatham has racked up several other honors, including being named District A-3 running back of the year and earning Class A All-Star by class.
Cheatham has been busy fielding several offers to continue his playing days on the collegiate level. He has offers from Southern Nazarene, Southwestern College (Kan.), Lyon College (Ark.), Tabor College (Kan.), McPherson College (Kan.), Carthage College (Wis.), Friends University (Kan.), Iowa Wesleyan and Bethany (W.Va.). He also recently was contacted by Arizona Christian.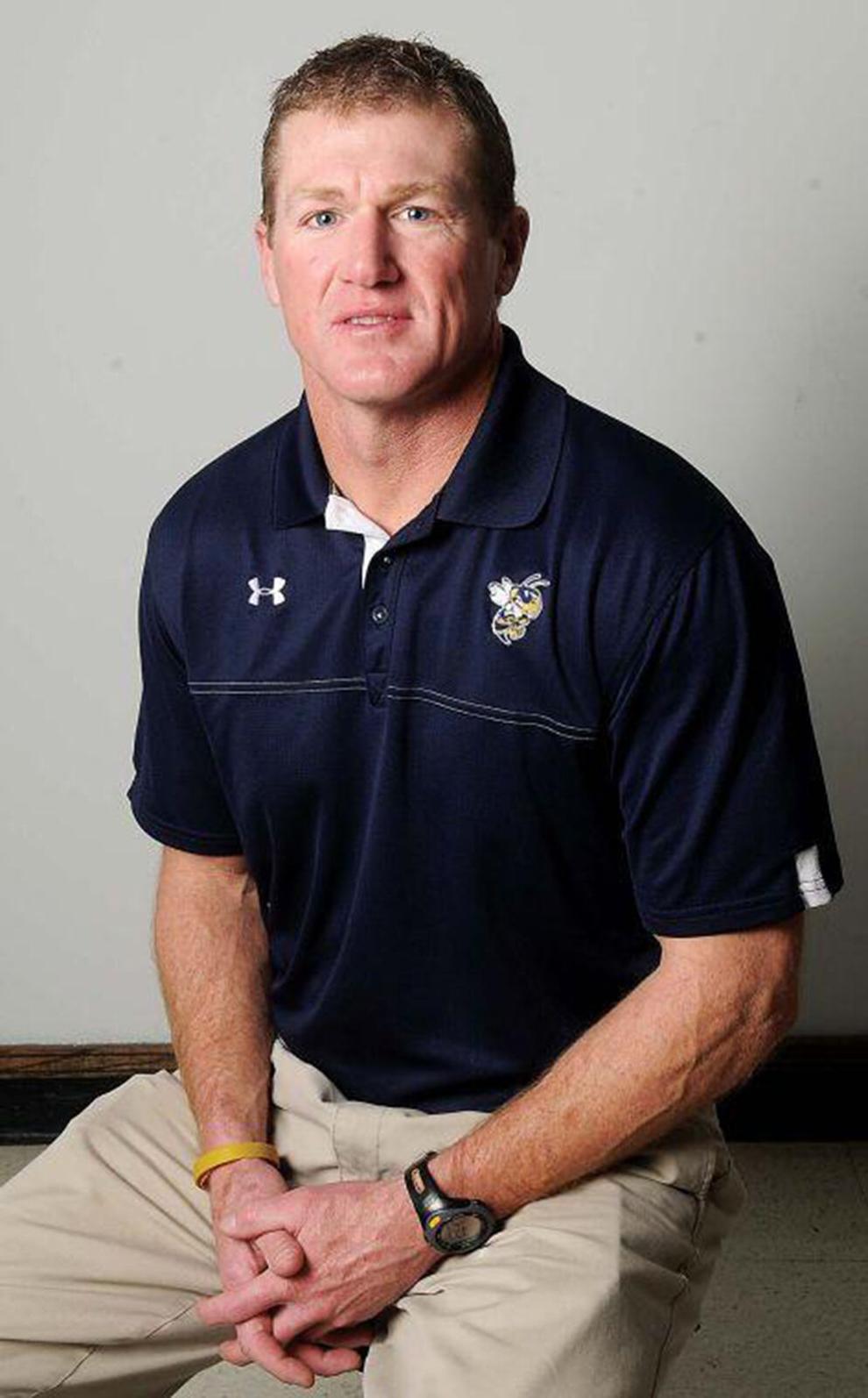 Myers a consistent winner
Kingfisher head coach Jeff Myers was the clear choice in voting by the area's 11-man coaches as the Enid News & Eagle's Northwest Oklahoma Coach of the Year.
Myers just completed his 17th season at Kingfisher where he has compiled a career coaching mark of 168-52 to own the all-time win mark as the Yellowjackets' head coach. He has guided the Yellowjackets into the postseason every year, including winning the 2013 Class 3A championship.
"It's always an honor to be recognized by your peers in the profession your in," Myers said. "There are a lot of great coaches out there that spend a lot of time preparing their teams to be the most successful they can. So to be recognized by them and Enid News is an honor."
Consistency and success have been the hallmarks of Myers' tenure, something that also was recognized this past summer when it was announced that Myers was part of the Oklahoma Coaches Association's 2020 Hall of Fame class.
That success continued during the 2020 season as the Yellowjackets posted an 8-4 mark and once again reached the Class 3A playoffs. Under Myers, the Yellowjackets routed Dickson 49-8 in the first round and downed Lone Grove 51-41 before falling to eventual Class 3A state champion Holland Hall in the quarterfinals.
Kingfisher, in what was thought to be potentially a challenging year with a young roster, averaged 37.8 points per game and scored 45 or more points in seven contests.
Under Myers' tutelage, senior quarterback Cade Stephenson completed a spectacular career at Kingfisher, posting 6,187 total career yards and 73 touchdowns.
Stephenson finished a close second to Cheatham in this year's player of the year voting.
"All of the players that were nominated and selected to the team from Kingfisher were all a big part of the success we had as a team, and the success we have had over the years," Myers said.
11-Man NW Oklahoma First Team
Luke Balenti, WR/DB, Chisholm
Jarrett Birdwell, WR/DB, Kingfisher
Connor Colby, WR/DB, OBA
Cody Cross, OL/DL, Chisholm
Cole Davis, OL/LB, OBA
Kaden Hawk, WR/DB, Hennessey
Sawyer Hutchison, DE, Fairview
T.J. Parker, OL/DL, Kingfisher
Blake Perez, RB, Fairview
Cade Stephenson, QB, Kingfisher
Cody Wichert, WR/DB, Chisholm
Honorable Mention
Alva – Gavin Perez; Chisholm – Baylor Ewbank, Keegan Goddard, Ryan Reilly; Hennessey – Jay Jech, Kaden Rapp; Kingfisher: Caleb Dick, Camden Foster; OBA – Morgan Meyer; Watonga – Kannon Kearney.