Tulsa Union ends Enid's season with 55-0 playoff rout
Billy Hefton | Enid News & Eagle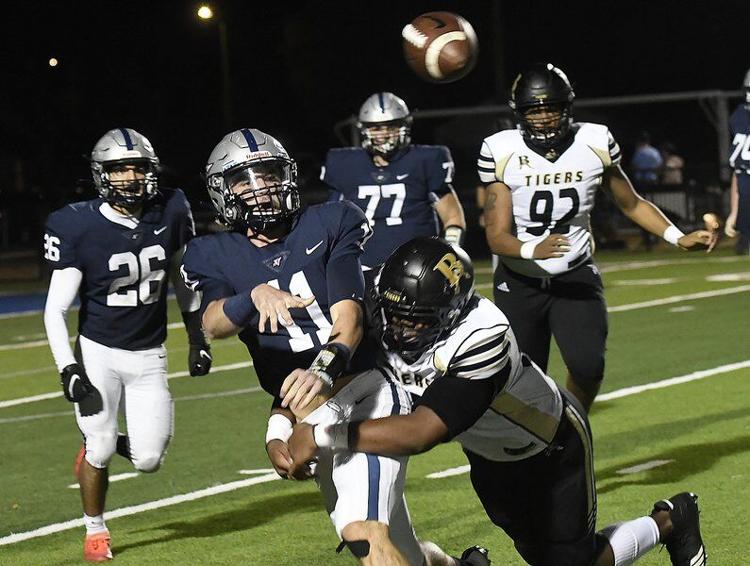 As featured on
Enid head coach Rashaun Woods said despite the disappointments he was proud of the work the team put in to improve. 
The Home Going Services celebrating Jaimesse Thompson, will be held 1 p.m. Friday, Dec. 4, 2020, in the First Missionary Baptist Church. Burial will follow in the Memorial Park Cemetery. Condolences may be shared online at www.Brown-Cummings.com/.
Services celebrating the life of Phillip Elliott, Enid, will be held 2 p.m. today in the Emmanuel Enid Church. Masks are required. The service will be live- streamed on Brown-Cummings Funeral Home Facebook and www.emmanuelenid.org/click "Watch Live."
ENID - Funeral service for John Shafer, 86, of Enid, will be Saturday, Dec. 5, 2020, at 10 a.m. in Anderson-Burris Funeral Home Chapel. urial 11:30 a.m., Wakita Cemetery, Wakita, Okla. Services under direction of Anderson-Burris. www.andersonburris.com.
ENID - Graveside services for LaVern Gragert of Enid will be held 3:00 p.m. Wednesday, December 2, 2020, at Memorial Park Cemetery, with Reverend David Reber, Jr., officiating. Services are under the direction of Ladusau-Evans Funeral Home.