Sunday hopefully was a threshold day in the world of sports as we finally saw the return of live sports to network TV.
Oh sure, there have been some sports that have persevered, but there are only so many cornhole tournaments one can watch on ESPN. Well, actually I have never gotten through one, just watched it long enough to shake my head and switch over to "Live PD" reruns. Oh, and the ax throwing championships. Yeah, desperation had set in long ago.
But Sunday saw the return of live NASCAR racing and golf. Well, kinda sorta.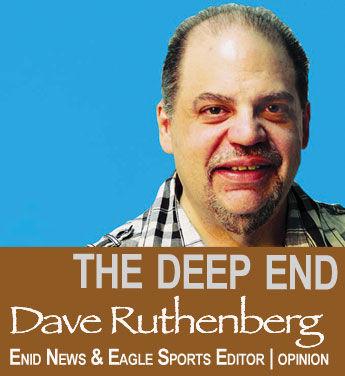 Neither event had a live audience, but they did serve to at least deliver us, however briefly, from the the Michael Jordan Fawnfest that was airing on ESPN and talked about ad nauseum on sports talk radio. (I missed it. Did anybody ask MJ what it was like to be shut down by Joe Dumars year-in and year-out until he finally whined long and loud enough to Rod Thorn about those mean old Pistons? Asking for a friend.)
OK, back to the race.
NASCAR resumed its season by tackling one of the toughest tracks on the circuit and Darlington was up to the task. The empty stands were a bit distracting but considering NASCAR's recent attendance struggles it wasn't a total shock to the system. At least they didn't turn to placing sex mannequins in the stands like a South Korean soccer club reportedly did, but hey, the dolls were wearing face masks.
The NASCAR race got off to a rocky start though when Ricky Stenhouse wrecked before even one lap was completed. Who said Stenhouse didn't learn anything from his relationship with Danica Patrick?
The race did have its odd moments.
If any sponsor has gotten its money's worth during the coronavirus pandemic it no doubt has been Blue-Emu. The pain relief cream first made NASCAR news when it pulled its sponsorship of Bubba Wallace during a virtual race, angered that Wallace quit the race.
Blue-Emu was again part of the focus when Kyle Busch rubbed the wall and scraped off part of Blue-Emu's signage and crews had to peel off the rest of it as Fox's cameras rolled. You can't buy that kind of commercial time. Can't wait to see what Blue-Emu pulls off next.
Still, while it was nice to have live racing back, it was an adjustment after watching virtual racing.
For instance, in live racing we were reminded drivers can't literally drive through another cart on pit lane to get to it their own pit. Also, there was little chance of a 7-year-old derailing a racer like Denny Hamlin's daughter did when she shut the TV screen off in the middle of Hamlin's virtual race last week.
Kevin Harvick wound up winning the race, a race that was called by broadcasters sheltered in a studio about 100 miles away. Watching Harvick doing a celebratory burn out in front of the empty stands was a bit surreal, but then again everything pretty much has qualified as surreal for the past 10 weeks.
Golf has been on hiatus as well but returned with a made-for-TV Skins match featuring Oklahoma State alums Rickie Fowler and Matthew Wolff battling Dustin Johnson and Rory McIlroy in Florida in an event that raised several million dollars between their on-course exploits and pledge donations. The funds went to benefit various COVID-19 relief causes.
Fowler and Wolff finished the 18 holes winning more Skins but since the final seven holes were played without anyone claiming a skin it came down to a closest-to-the-hole finale with McIlroy winning it with the final shot, placing his shot inside Wolff's shot on the 120-yard 17th-hole. McIlroy's shot was worth $1.1 million.
The underdog OSU tandem nearly pulled off the win against their more celebrated opponents. AP's Doug Ferguson even noted Fowler "played the best golf" of the fouresome, "with four birdies in a six-hole stretch."
Fowler and Wolff wound up raising $1.15 million for the CDC Foundation, while Johnson and McIlroy raised $1.85 million for the American Nurses Foundation.
Like the NASCAR race, the golf match was unique with no gallery present. There were no caddies and players had to carry their own clubs. And there were no on-course commentators as all the broadcasters handled their duties remotely. Only one person, a PGA official, was allowed to handle the flagstick.
NASCAR is getting back into the swing of things big time with four Cup events scheduled over the next 11 days.
There will be another exhibition made-for-TV golf match next week with Tiger Woods and Phil Mickelson taking on Tom Brady and Peyton Manning in another COVID-19 charity fundraiser before the PGA Tour resumes June 11 in Fort Worth, Texas.
Both events were well-received and came off without much of a hitch and we should all cheer this small step toward the return of professional major sports.
Yeah, sure, it's not cornhole. Thank God.