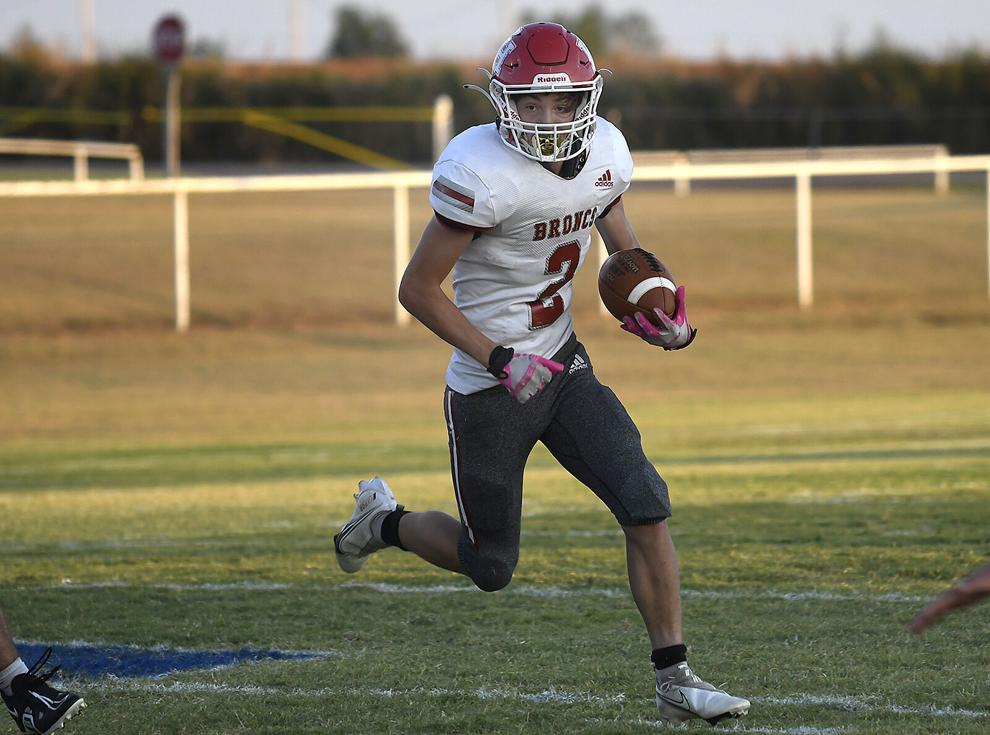 WAUKOMIS, Okla. — Pioneer looks to get in the win column for the first time this season at Velma-Alma, while Kremlin-Hillsdale looks to avenge last week's loss to Waukomis at Balko Forgan.
Pioneer (0-3) at Velma-Alma (2-1)
The Mustangs haven't had the start to the season they hoped for, but some of it could be due to the schedule, said head coach Gus Overstreet.
Pioneer opened at home against traditional power Shattuck before going on the road to another traditional power in Laverne before facing Weleetka prior to last week's bye week.
"It doesn't get easier this week," Overstreet said. "We are still trying to work on us and getting our players in the best position."
Over the first three games, Pioneer is averaging 12 points per game on offense, while giving up 40 per game on defense.
"We gotta get back to getting eight guys to the ball," Overstreet said. "We need to keep stuff in front of us and not let it get behind us. We are changing things up and I'm pleased with what we've been doing."
After the game against Velma-Alma, Pioneer will have the second of its two bye weeks as the Mustangs only have nine games scheduled this season.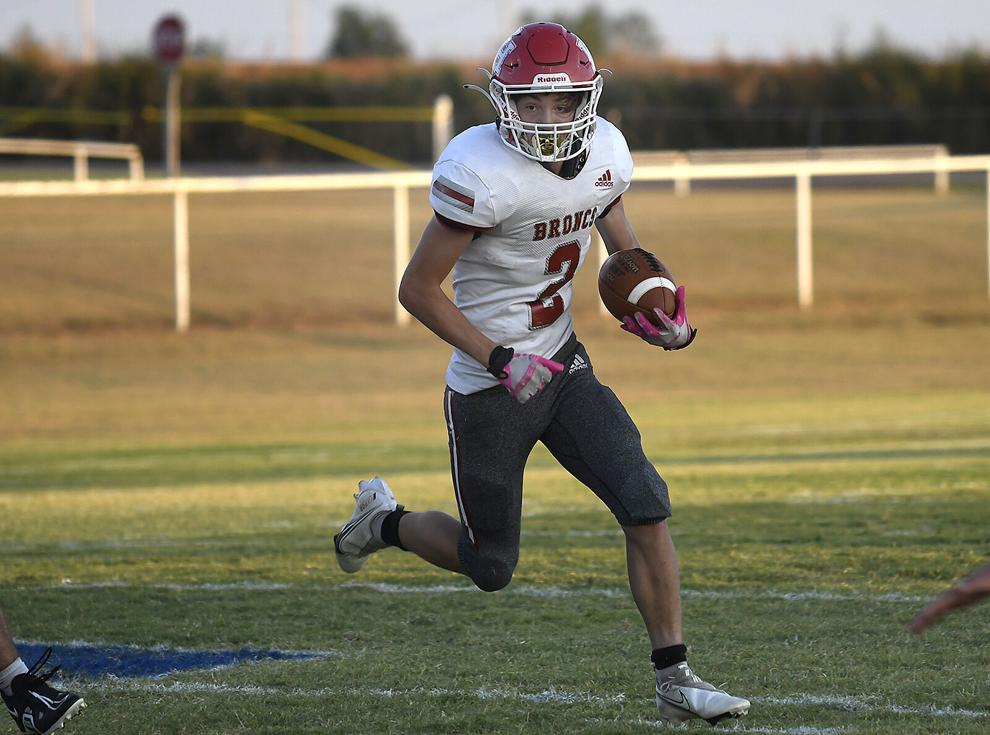 Kremlin-Hillsdale (1-3) at Balko-Forgan (2-1)
Kremlin-Hillsdale star running back Zac Snodgrass will miss Thursday's game at 2-1 Balko-Forgan with a shoulder injury. He will be replaced by senior Braxtyn Rothermal.
Broncs coach James Worley said Snodgrass is sitting out more for precautionary reasons with the 1-3 Broncs' district opener at Ringwood coming up on Oct. 6.
"Braxtyn is really athletic,'' Worley said. "We had wanted to get a look at him at tailback anyway to see what he can do.''
The Broncs are down to 11 healthy players right now with three out for the season — lineman Mark Welch, receiver-running back Andrew Wright and back Colton Robinson.
"It gets a little thin,'' Worley said. "We're working on a lot more individual stuff than team versus team. We're working to get better. We're going to do what we can preparation-wise like we do in any other week.''
Kremlin-Hillsdale has lost three straight games: Corn Bible, 26-16; Medford, 46-0; and Waukomis, 62-14. The Broncs did have 123 yards rushing and 156 yards passing, which left Worley encouraged.
"We moved the ball and we pass-blocked and ran toward the edge better,'' Worley said. "We're getting better effort from more people. We need to defend the tap better.''
Balko-Forgan lost to Waynoka, 48-14 in its opener, but came back to beat Tyrone, 42-6 and Boise City, 46-0. Quarterback Nathan Smith accounted for 15 touchdowns last season.
"Balko is really good,'' Worley said. "They are pretty balanced. They like to run the speed option and the quarterback trap. They have some huge linemen and they try to get you out on the edge.''
Kremlin-Hillsdale leads the series, 3-2. Balko-Forgan won the last meeting, 52-6 in the 2020 playoffs.
"You get used to long trips in Northwest Oklahoma,'' Worley said. "We'll stop off halfway to break up the trip. It's going to be nice to see the scenery of the beautiful Panhandle.''