ENID, Okla. — Richard Davis built a successful indoor football franchise in Bismarck, N.D., as the franchise's head coach and general manager, but he was out the door before he could finish his second season with the team.
Davis is now the head coach and team president of Enid's new indoor football team — the Oklahoma Flying Aces. Before he came to Enid, however, he was trying to build on the foundation he laid with the Bismarck Bucks.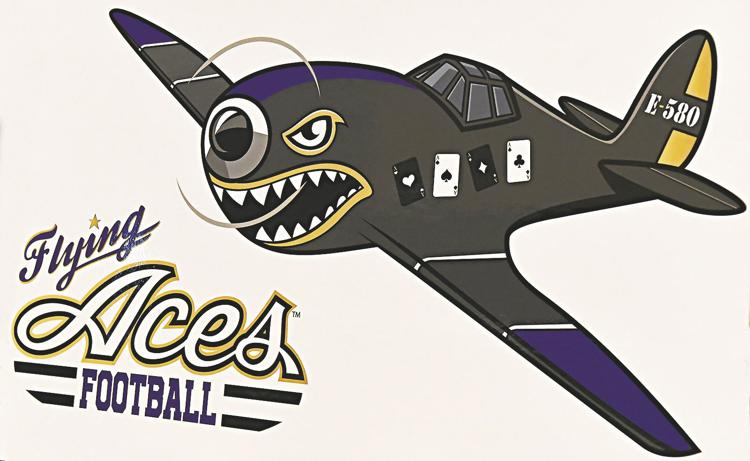 The Bucks clinched a playoff berth in their inaugural 2017 season and were named Champions Indoor Football league (CIF) franchise of the year. The team was established in the community.
But Davis said he wanted to make changes in his second year, including transitioning his wife, Judy, out of the front office. She handled ticket sales with the Bucks. The plan was to move her back home to be "just a mom" the couple's four children or to a job in the private sector.
When asked why, Davis pointed to the couple's last day with the Bucks.
"Look what happened to us," he said. When you both work in the same environment — one bomb and it's done."
According to KX News, Davis and his wife were fired by the Bucks in April. Following their ouster, KX News discovered a five-page complaint filed against Davis by an employee, alleging he "bullied, harassed, verbally abused, intimidated and degraded" her while they worked together.
Bucks ownership told KX News Davis and his wife were not fired because of the complaint.
Pages of the past
Davis was fired more than a year after the complaint was filed. He said he was never made aware of the document while with the Bucks and read it only after he was fired. He denied the employee's allegations.
"I finally sat down and fully read through the supposed 'workplace grievance' from Bismarck," Davis wrote in an email to the News & Eagle. "I will simply say I have HUGE problems with dang near every word she wrote.
"In fact, the whole thing would be laughable if it didn't carry such a negative (connotation) which I have to deal with now moving forward in life."
The News & Eagle obtained a copy of the five-page document through an open records request made to the city of Bismarck. Combined with screenshots of text messages, the document is 13-pages long.
The News & Eagle attempted to contact the employee several times. While she responded to an email request for an interview, she did not return subsequent emails.
The employee handled marketing duties for the Bismarck Event Center, where the Bucks played their home games. As part of the lease agreement, the employee split her time between the city and the Bucks.
The employee's role didn't officially begin until December 2016. Davis said she quit her previous job early and asked him to join the Bucks in September.
"I had a need for people," Davis said. He agreed to have her work for the Bucks until her role with the city began. In her complaint, the employee wrote she was subjected to both mental and physical intimidation.
"Physically, Richard can be very scary," she wrote. "He yells, he hits walls or slams his fist on tables."
She described a confrontational meeting she had with Davis at a local Denny's in "the building stages of the Bucks franchise." The employee wrote that she was "mentally beat down" in a booth for more than three hours. She alleged Davis demeaned her, lectured her and called her a liar multiple times while calling her actions and integrity into question.
Davis, however, remembers the meeting differently.
"I don't remember it even being (adversarial)," he said while saying the meeting did not last more than three hours.
"What's interesting to me is if this meeting in Denny's, I was so mean — it's in Denny's," Davis said. "It didn't draw attention — it's in Denny's. In the middle of the morning. How out of control would I have gotten?
In her complaint, the employee wrote Davis "would get angry, grit his teeth and hold himself back from yelling." When the meeting ended, the employee wrote she left Denny's in tears.
"If verbally attacking means I said, 'You can't sit around on Facebook all day, you can't just choose (what you want) to do in this business' — If those are verbal attacks, then I'm guilty," Davis said.
"And you can write that."
Racial allegations
Kyle Myers was hired by the Bucks in November 2016 and eventually became the team's assistant general manager. Prior to joining the team, Myers researched Davis. He said he didn't find anything concerning about the prospect of working with Davis.
He was impressed with Davis' business acumen, passion and energy for the business side of building an indoor football team.
"Richard was a wealth of knowledge in how to run a company, not necessarily in how to run a football team," Myers said.
Shortly after he was hired, Myers said things around the Bucks' office began to feel "a little separated."
"By that I mean, when she (the employee) was there, there was less conversation in terms of what needs to get done," he said.
The employee also claimed Davis made a racist remark to her while reviewing the Bucks' partnership guides. She alleged Davis told her to, "Take out all of the pictures of black people," because he didn't want, "race to influence potential sponsors."
Davis denied the allegation and said he was offended by it.
"Did she tell you that I have a mixed-race family? Because she doesn't know," he said. "In any other circumstance, she should have been made to stand accountable for those words. But no one is going to make her."
Myers, who is African-American, said he never witnessed Davis make a racist remark or behave in a racist manner.
"Nor would I allow any of that behavior in my presence," Myers said in an email to the News & Eagle.
'An accusation is not a fact'
Davis said he was never made aware of the complaint filed against him and never given an opportunity to defend himself.
"Nor was my wife, who is also named in the grievance," Davis said. "We knew nothing about this."
But CIF Commissioner Ricky Bertz seems to contradict Davis' statement. Bertz said he was notified of the complaint around January — nearly a year after it was filed — by Davis and Bismarck Bucks' team owner, Phil Sallberg.
"I think it was shortly after league meetings or something like that," he said.
Now-retired Bismarck city attorney Charles Whitman said they were made aware of the complaint around March 2017, just before the Bucks played their first-ever home game.
Following Bertz's interview, Davis sent an email to the News & Eagle.
"Ricky called me to let me know the two of you spoke," Davis wrote. "I would like to say once again for the record — An accusation is NOT a fact. Especially when you are given ZERO opportunity to defend yourself against those allegations.
"And when there were unbiased witnesses to the situation who were willing and able to give there (sic) point of view, but were NEVER asked for their input by anyone (who coincidentally would not have agreed with much of the complaint) then at what point does the credibility of the entire situation come into question?"
When the employee filed her complaint, she did so as a city employee. Whitman said when his office was made aware of the complaint, the city investigated the matter.
"We spent quite a bit of time looking into it," he said.
'Abrasive and hostile'
Whitman said the employee was interviewed, and he obtained copies of items that "tended to support her claim." He said he would term the situation as "abrasive and hostile."
"Particularly toward (the employee), but to other people as well," Whitman said. "But other people are used to dealing with promoters, and they can be difficult. So 'difficult' is different than just kind of 'abrasive' and someone who is actually on-site."
Whitman said he took into consideration the history of conflict between the employee and Davis.
After the investigation ended, Whitman said a firewall was essentially established between Davis and the employee. Any contact had to go through the event center manager or the sales/marketing manager.
"Our position basically was, after we collected everything we could collect was, 'OK, no matter what, this is going to stop and the way it's going to stop is you're not going to have direct contact with her,'" Whitman said.
Now, Davis wants the opportunity to build a lasting future, something he's tried to build in the last two stops.
Building a future
The last time Enid saw professional football was 2004 when the Oklahoma Crude played in the Chisholm Trail Expo Center. The franchise barely had more wins (4) than it had seasons in existence (3).
Davis and the Flying Aces bring hope for better indoor football in a new home, the Central National Bank Center.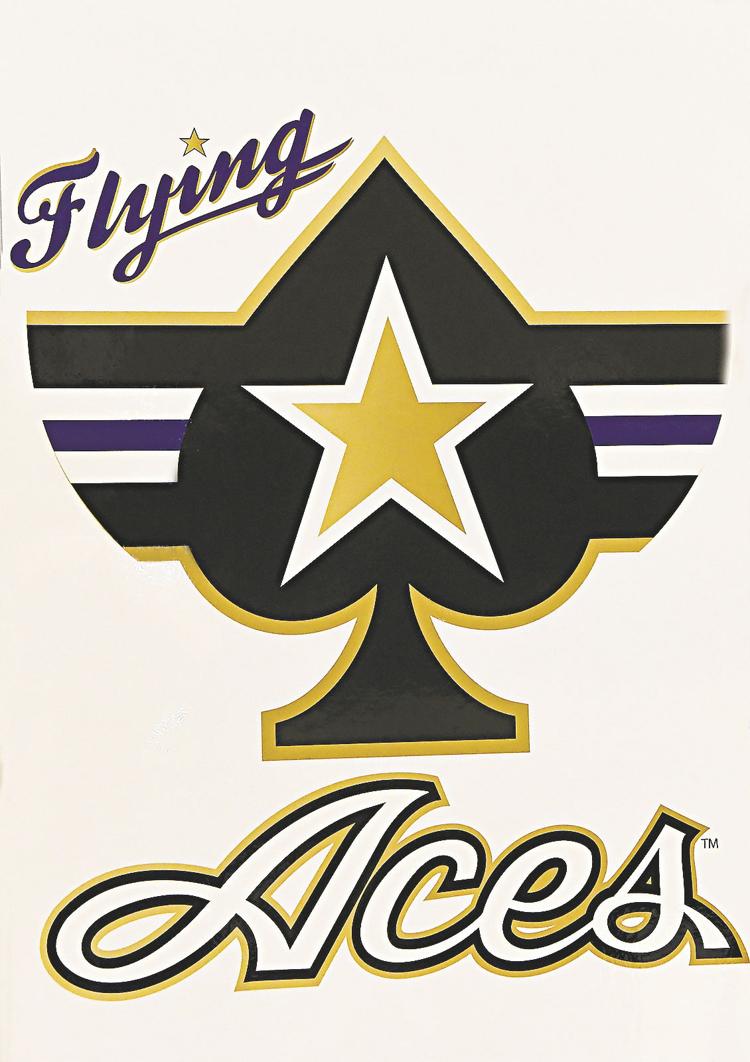 "This is the first time we've had a tenant team of this level," CNB Center general manager Kevin Boryczki said. "It's something that's going to be a lot of fun for people."
Davis said during the process of building his coaching staff, one of the pleasant surprises he found was seeing people want to help out the team, even on a voluntary basis.
"They're really supportive and want to see this for Enid," he said.
Donald Moore-Gutierrez, who played under Davis in Bismarck and at Graceland University, said Enid has a great opportunity for its new indoor football team because Davis is the man for the job.
"He's going to be able to put these young guys in a position to be successful," he said.
"I was looking to get back into professional football and still be a dad," Davis told The Bemidji Pioneer in July 2015, a few months before the franchise folded.
"We decided if we're going to make another run at this, and pour our lives into this, it would be in a community where I felt good about raising my four kids," Davis said in September 2016, according to KFYR, an NBC news affiliate in Bismarck.
Davis just wants one more shot and he wants to make it in Enid.
"I'd like to be able to come here and be a good dad, open a good business that Enid supports … and make a run at it," he said.
"Make one more. That's what I want."