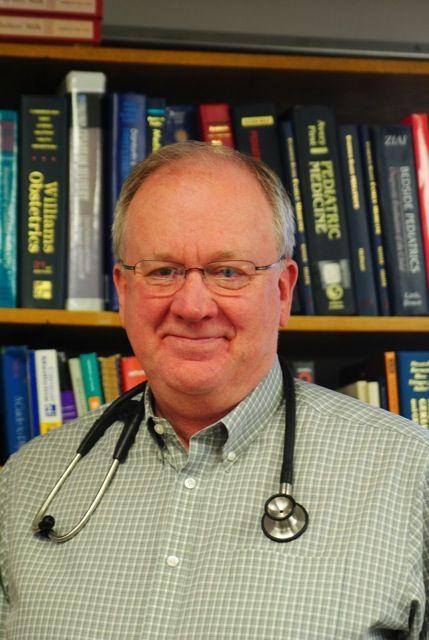 It was really not her fault.
I suppose that she was in the wrong place at the right time. Someone forgot to wear a mask, someone failed to wash their hands, someone got a little too close. The system was supposed to protect her, and I guess at some level that protection happened.
But that was not enough.
COVID-19 is a disease that continues to strike fear in those of us tasked with trying to care for the infected patient. There has been a whirlwind of science trying to help us catch up with a disease process, but as of now there are next to no treatment options that actually work.
We do lots of things in trying to support the patients, but in reality not much is helpful. Survival seems to be random, which is hard on the scientific ego. We want to "know" that the care we provide is working and helpful.
But that knowledge evades us most of the time.
She was 96 years old, living in an assisted living center with her husband. I still remember seeing her and her husband in the office — they would hold hands while they waited for me to show up. They held hands for the 20 some years that I provided their primary care.
I had seen her through lots of the ravages of aging ... her osteoporosis-induced fractures and bending of her spine ... her fall and resultant hip fracture ... the subsequent rehab to learn to walk without being fearful ... and then the slow and steady loss of memory and ability to follow my conversations. She did all of this before my eyes.
And through it all, she dutifully cared for her husband. Then he fell and fractured his neck — one of those non-surgical fractures where you are required to wear a neck brace for weeks. He was in the nursing home, and she could not see him because of the COVID visitation restrictions.
She comes to the emergency room with fever. Turns out it was a urinary tract infection and not the dreaded COVID. So she was admitted and managed with antibiotics and fluids and got to go back to assisted living. Her COVID test was negative on admission to the hospital, her COVID test was negative as she went back to assisted living.
Then five days later she shows up at the ER once again — with fever and myalgia and difficulty breathing — and the third COVID test is positive. She is admitted and managed as best we could ... and then there is the call from the nursing home that her husband has died in his sleep.
With whom would she hold hands?
With whom would she share the remaining pilgrimage of life?
Married 70 some years, and now he's gone. She tells me that she needs to get out of the hospital and take care of the arrangements. There are issues that must be managed, she is the one that needs to do this.
I remind her that she has COVID and will need to be isolated until her testing is negative. This requires that she be transferred to another nursing home, one that deals only with COVID. Her caregivers are strangers, they are masked and gowned and wear surgical gloves any time they touch her.
And she does not have her husband any longer. She cannot go to the memorial service. She is quarantined, and she just fades into history overnight. And then dies alone, dying isolated.
I know, I am not to be bothered by the death of an elderly woman who has lived a full life. Although frail with the infirmities of age, she was functioning and had surmounted the barriers that had placed in front of her. Not one to complain, not one to worry, not one to doubt that she had the ability to move past this latest infirmity.
Then COVID came for a visit.
So how do I sign this death certificate? The Oklahoma State Department of Health will not accept "Old Age" as a final diagnosis. It is a condition. Was it the COVID? Was it a broken heart?
I am pretty sure a "broken heart" is a condition and not a diagnosis.
And now that I pause to think about all of this, they are holding hands now.
Pontious is an Enid-based doctor.