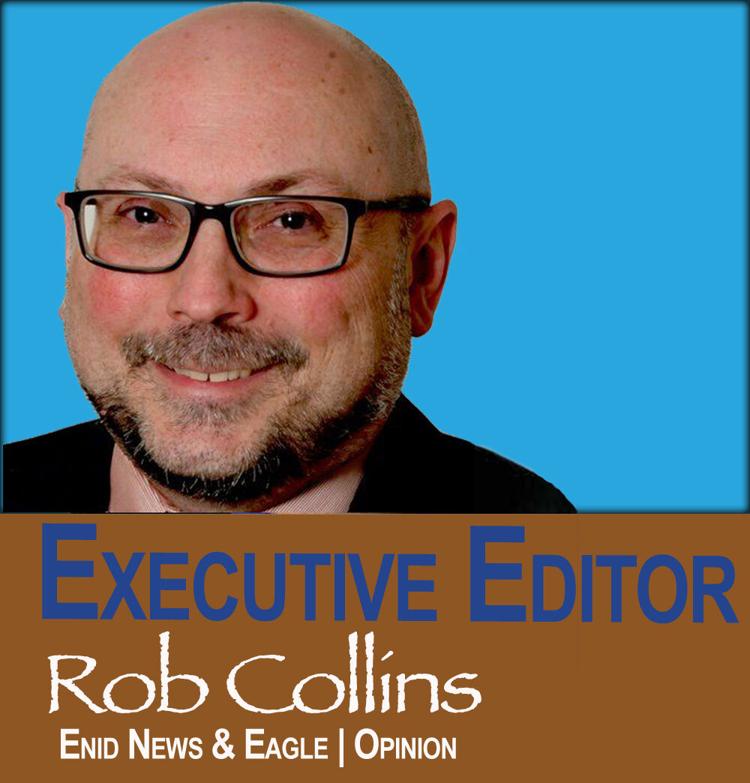 When I moved back home to Enid in 2012, I didn't know my father was dying.
Dad was working as a top salesman at Curttright Honda when he abruptly retired for aggressive cancer treatment. Formerly the secretary for restauranteur Max Hall, Mom had just retired after working as a secretary for the Oklahoma National Guard's Fires Brigade.
Working as executive editor at the Enid News & Eagle brought me closer to Dad. Placing handwritten notes strategically across his work desk, Dad could network better than anyone.
I started at the News & Eagle in March 2012. He was gone within two years. I didn't know it immediately, but returning to Enid was a way of saying goodbye.
My parents taught me the practical value of hard work, and I wanted to show them how much I had learned from their example. Mom, who still lives in Enid, is the hardest-working woman I've ever seen. My parents invested in rent houses while I was a teenager, and I used to joke that I moved away so I could escape working on them. (This is partly true.)
Returning to Enid also was a way to be closer to my wife Kim's mom. Trish Pierpoint was a longtime legal secretary and a salt-of-the-earth patriot. Sadly, Grandma Trish also died last April during the pandemic. We treasure the memories of spending time with family here.
Enid also is saying goodbye this month to a class act in journalism. Jeff Funk, the News & Eagle publisher since 2002, will enjoy a well-earned retirement Dec. 31. Funk is the best publisher I've worked with in my career.
Goodbyes aren't easy. This is a roundabout way of bidding my own fond farewell to News & Eagle readers.
On the day Funk told me of his pending retirement, I coincidentally interviewed for a full-time position with a new collaborative journalism project involving news organizations throughout Oklahoma.
On Dec. 10, I accepted a new job as project manager of the Oklahoma Media Center starting in 2021. I'm eager to work with member news organizations throughout the state to build trust and find common ground for future collaborative journalism efforts.
In addition to leaving the News & Eagle on Friday, I will no longer be editor of The Norman Transcript, Etown magazine, regional editor for CNHI Oklahoma or editor of its Capitol Bureau.
After working for decades in the for-profit publishing industry, I'm turning the page into the purpose-driven realm of nonprofit journalism. Through this new endeavor, I hope to help sustain the ecosystem of a free, independent press.
I'd like to thank the past and present staff members for working with me in newsrooms over the years. I deeply appreciate all of your hard work in this important industry, and I look forward to working with you through the Oklahoma Media Center.
Finally, I hope our readers won't take community journalism for granted. After all, journalists seek to report the truth and serve as a watchdog and guide dog for the interests of readers in our republic.
Collins is a fifth-generation Garfield County resident. Reach him at rcollins@enidnews.com.