I love books. I love the smell of them. The feel of them. The look of them, piled up on my night stand, my desk, the dining room table ... basically any flat surface.
I love shopping for them, new or old. I love giving them away. I love finding the little notes and the scraps of paper used as bookmarks by previous lovers (of books, that is). Yes, I love books.
Like most bibliophiles, I have stacks of books I may never get around to reading. The unread pages are an untapped fount of possibility. But, there is one book I wish I could leave to gather a little more dust.
It's a trim, little burgundy book, with a faded cross on the cover and a very sparse title: "Funeral Services."
Open the cover and it's a bit more expansive: "Funeral Services of the Christian Churches in England." This was a rare find at a local thrift store — an understandable cull from the Hennessey Public Library. It is an odd combination of funeral rites of the Anglican and Roman Catholic churches — truly a serendipitous find for an Old Catholic seminarian, who has no compunction about intermingling the beauties of Anglican and Roman liturgies — complete with the psalms, Old and New Testament and Gospel readings prescribed for funerals. It is a one-stop shop for funeral liturgy.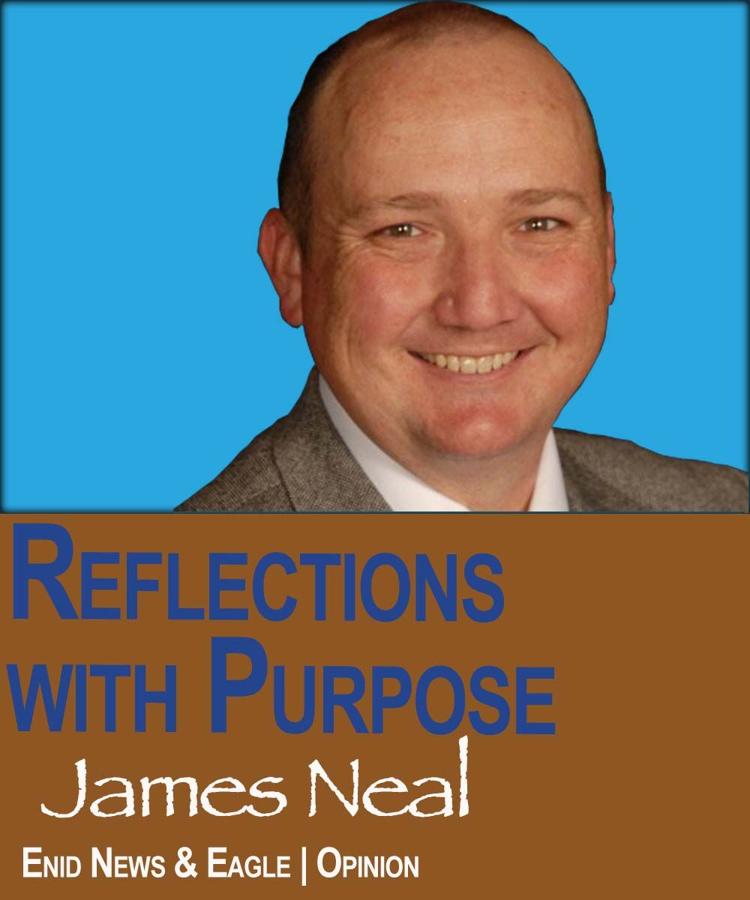 I purchased the book this spring, when the pandemic was still more annoyance than daily reminder of our mortality. I thought it would remain neatly stacked with other rare church-nerd finds — to be used someday, maybe.
But, I've found it indispensable in recent weeks. I've stopped putting it back on the bookshelf. It now has an unwanted place next to my prayer book, Bible, "The Way" by St. Josemaria Escriva, and "The Imitation of Christ" by Thomas à Kempis — books used too often to bother putting them up.
This little book had remained on its shelf, unopened since I bought it, until I received an unexpected phone call from a member of my little ministry. Three friends had died in quick succession, she explained — two of them from the virus. She was quarantined, and unable to attend any kind of funeral, or even to have in-person visitors. Is there any kind of memorial we could pray together?
No-one expects a first-year seminarian to preach a funeral — least of all the first-year seminarian. But, then I remembered that little burgundy book.
I pulled it down, and in an instant, we were praying those familiar words from Isaiah: "The Lord God will swallow up death forever; he will wipe away tears from all faces..."
I assumed this impromptu service was an anomaly. But, then it happened again. And again. A cousin died in another state, and travel is out of the question, due to the pandemic. My friend died, but I cannot attend the funeral, because I am in quarantine. A resident in our nursing home died, and has no family, and we cannot have a service because of COVID — could you say a few words over her ashes?
The little burgundy book has become damnably useful.
For anyone in ministry — especially if you hang around nursing homes — some of this is to be expected. Death is an indispensable and inescapable part of life — it is the transition into true life.
But so much of the use I've had for the handy, little burgundy book hasn't been inescapable. It has been utterly preventable. Again and again, I find myself leafing through that little book, looking for comforting words and prayers for the dead who did not need to die, and for those who shouldn't have to mourn.
"The Lord is my shepherd..."
"The steadfast love of the Lord never ceases..."
"What is sown is perishable; what is raised is imperishable."
"'Let not your hearts be troubled...'"
These words, and ones like them, have been prayed for more than a quarter of a million people, and counting — for children of God who died, in large part, because of our own greed, selfishness, arrogance and willful ignorance.
I will not belabor here the cult-like following of a man who ignores science, and is happy to see hundreds of thousands die rather than admit his own mistakes.
But for those who take up Scripture, and pray these words over the dead, it is long past time to ask, and to answer with integrity: What would our favorite itinerant rabbi have to say about the way we're handling this crisis?
If Christ walked into a packed sanctuary on Sunday morning, with nary a mask to be seen, in the middle of a deadly pandemic — what would Christ have to say to that pastor? What would Christ have to say about the Church's silence — or worse, its complicity — in the face of a government that allows so many to needlessly die?
I can't answer those questions for you. I can only pray over, and work in accordance with, the answer Christ has for me.
But, I think if we all, Christian or not, took a hard look at how and why we're protecting, or willfully failing to protect, our neighbor, maybe, just maybe, I could let that little burgundy book collect a bit more dust.