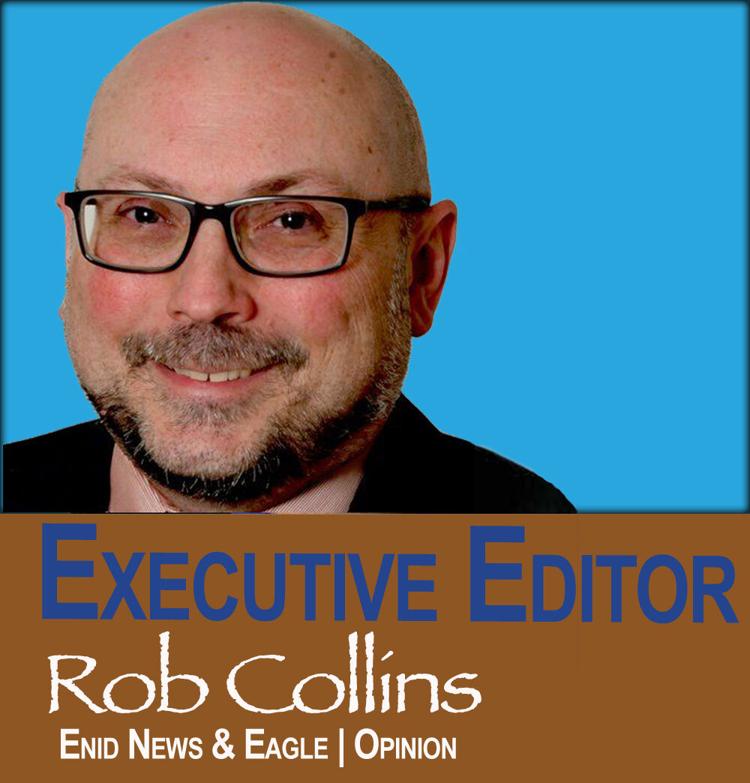 Four decades after colliding with Queen's stellar soundtrack, "Flash Gordon" is approaching.
Actually, Sam J. Jones, who played Flash Gordon, is making his only Oklahoma appearance this weekend for the 1980 film's ruby anniversary.
The red ring of Ming the Merciless still glows. That's despite the question mark ending that teased a possible sequel.
Fulfilling a childhood dream, I finally got a chance Tuesday to talk to "Flash" in advance of his appearance Saturday and Sunday at the 3rd Annual Enid Comic Con at the Stride Bank Center (masks are required).
Sitting in my room back in 1981, I remember staring at the bright yellow cover of the soundtrack album. To me, "Flash Gordon" and Queen were inextricably linked. They went together like peanut butter and jelly.
In 1980, Queen had added synthesizers as "The Game" became the group's biggest hit album in America. Back then, it was revolutionary for a rock band to underscore an entire soundtrack for a non-musical film, let alone a science-fiction flick.
I saw "Flash Gordon" twice on the big screen. It transported me to another world.
I was transfixed by the brash, colorful sets elaborately designed by Oscar-winner Danilo Donati, the production designer for Federico Fellini. I sat on the edge of my seat watching the special effects — the bore worms, the wood beast and the tilting death match on a spiked platform.
There were so many cool things. Lorenzo Semple Jr. penned the campy script in the vein of his work on the "Batman" 1960s TV series.
I loved the cast playing it straight. The late, great Max von Sydow dominated as the diabolical Ming. Supporting cast included future James Bond Timothy Dalton, Deep Roy as Ornella Muti's pet, Peter Wyngarde as the gold-faced Klytus, bombastic Brian Blessed as Prince Vultan and "Fiddler on the Roof" star Topol appearing as Dr. Hans Zarkov.
As a fan boy four decades later, I now realize "Flash Gordon is about second chances. Consider these uncanny circumstances:
• George Lucas wanted to adapt the 1930s-era comic strip first but couldn't acquire the rights from Dino De Laurentiis, so he created the "Star Wars" universe instead.
• De Laurentiis wanted Fellini to direct "Flash" before selecting British filmmaker Mike Hodges.
• Hodges wanted Pink Floyd to do the film's music before Queen agreed. (Guitarist Brian May recalls the reaction of De Laurentiis when the band was suggested to score the film: "But who are the Queens?")
• De Laurentiis flipped a coin to cast Topol over Warren Oates.
• De Laurentiis wanted Kurt Russell, but he turned down the starring role, allowing Jones to land the part hot off an appearance on "The Dating Game."
• Jones improvised to add the "Football Fight" scene ("they had that little Fabergé egg"), and the euphoric jumping and screaming of "Yeah!" after saving our universe.
• When Jones departed before post-production, De Laurentiis had 50 percent of the titular star's dialogue dubbed by another actor with a higher voice.
Consider those factoids to be good lessons, children. Getting your way isn't always the best path.
I was disappointed that "Flash Gordon 2" never happened, but the space opera is a cult classic. To quote the ruler of the Winged Bird-Men, "Gordon's alive!"
For the 65-year-old Jones, the iconic hero resonates. Enid will mark his fourth comic con appearance after stints in Missouri, Florida and Wyoming.
"It's good to be in demand, I guess," Jones said Tuesday from the West Coast after a phone interview from Ireland.
"Flash Gordon" is many things — alternating between campy, corny, funny and serious — but Jones considers it to be a "visual masterpiece." A new 4K, Ultra High Definition restoration is being released for the film's 40th anniversary.
"Sit back and enjoy the ride," Jones said. "It's classic."
Jones said he senses our planet is enduring a "double global storm" of a pandemic coupled with civil rights concerns. Friends and fans tell him they are tired of people talking down to each other. They're sick of the negativity and the hatred.
"It's almost like they're talking to Flash Gordon," Jones said. "He was just a guy. He had no powers.
"He gives them hope in a hopelessness situation."
Collins is executive editor of Enid News & Eagle.