For nearly 25 years, Oklahoma had a three-step process for killing killers. 
If you were one of the 112 death row inmates put to death during that time frame, the process played out like this:
The first drug would numb you. Then the second drug would kick in and paralyze you to keep you from moving around on the death chamber table. The final drug would be administered to stop your heart.
Bing. Bang. Boom. Good night.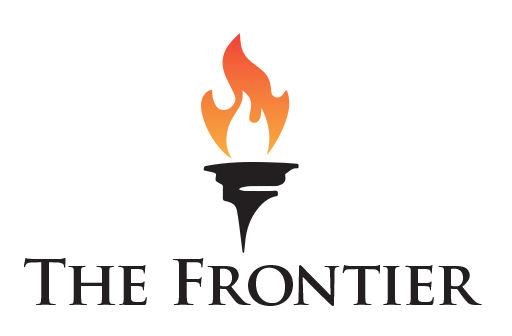 So imagine everyone's surprise when, about 10 minutes after he was deemed unconscious and as the heart-stopping potassium chloride was supposedly being administered, Clayton Lockett, the 111th person to be put to death in Oklahoma by lethal injection, opened his eyes.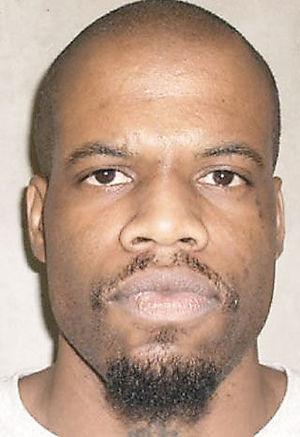 Lockett had been convicted more than a decade prior of murdering Stephanie Neiman, a tough Perry girl who had recently graduated from high school and unwittingly crossed paths with Lockett one night as he and his accomplices were robbing a house.
Lockett's crew drove Neiman and her friend, Bobby Bornt, out to a side road and dug Neiman a grave. Lockett wanted them to keep quiet about the robbery but Neiman stood her ground. Lockett shot her twice with a shotgun and had her buried in a roadside grave his accomplice had dug even though Neiman was still alive. Lockett threatened Bornt not to tell a soul, lest he end up in a shallow grave of his own.
Later, during Lockett's court proceedings, Bornt wrote a victim impact statement, saying he believed lethal injection was "too easy a way" for Lockett to die.
In a way, he got his wish.
Inside the death chamber, to everyone's astonishment, Lockett began to writhe and buck on the table. He was supposed to be blacked out and unable to breathe. His heart should have already stopped beating. Yet here he was.
"This s--- is f------ with my mind," he said. "The drugs aren't working."
The blinds were closed, shielding journalists and witnesses from what was happening in the death chamber. About 15 minutes later, then-Oklahoma Department of Corrections Director Robert Patton called off the execution, but it was too late. By 7:06 p.m., 43 minutes after the execution had begun, Lockett was dead.
***
Whoever becomes the next person to be executed in Oklahoma is going to face an entirely different experience than the last one.
Oklahoma was the first state to adopt lethal injection as an execution method in the 1970s, the first state in the nation to use pentobarbital (a powerful sedative) in executions and eventually could become the first state to use nitrogen hypoxia in the death chamber. (Two other states, Missouri and Alabama, have OK'd nitrogen hypoxia for use in executions, though none have yet been carried out.)
Or it might not. When it comes to the death penalty, Oklahoma is Sisyphus pushing a rock up a steep hill.
It turns out the same problems that plagued the state to the point it turned away from its old execution method are making it difficult for it to turn the page to its new one.
Department of Corrections Director Joe Allbaugh, who replaced Robert Patton after Patton's departure in late 2015, has lamented the difficulties DOC faced trying to acquire execution drugs. He said drug suppliers feared backlash from anti-death penalty advocates and no one would sell the drugs to DOC.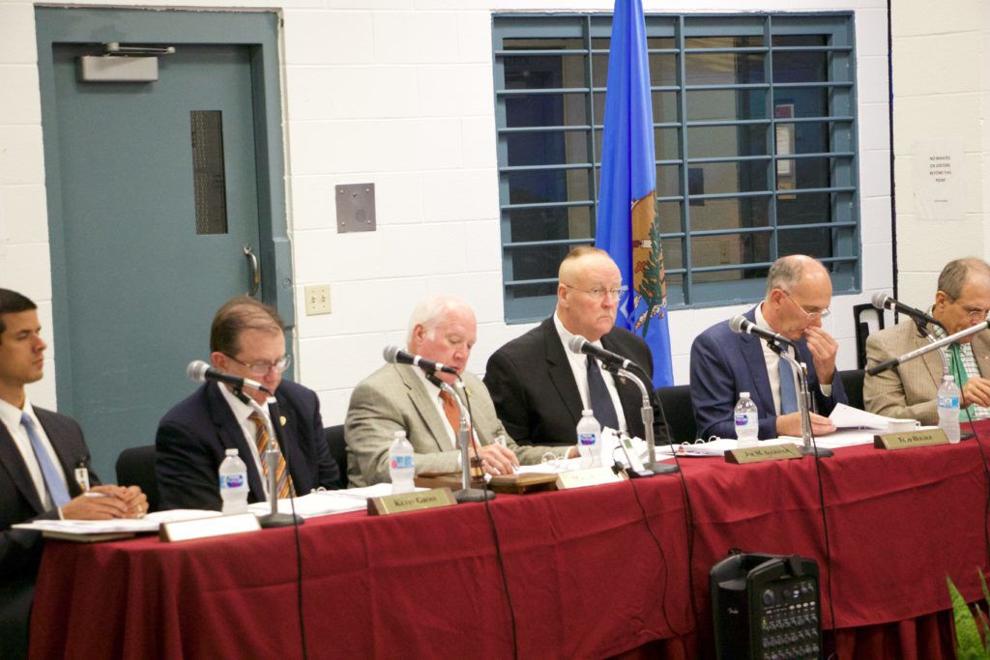 It was so bad that in 2018 Allbaugh told reporters he had called "all around the world, to the back streets of the Indian subcontinent, to procure drugs."
And while nitrogen hypoxia is no less controversial an execution method than lethal injection — critics have called it untested and pointed out that it's not even an accepted way to kill cats and dogs — it was supposed to at least be an easier process. You simply replace someone's oxygen intake with an inert gas, such as nitrogen. Out goes the carbon dioxide and in goes nitrogen.
In theory, the person painlessly suffocates before they even realize they're not getting oxygen.
But in a meeting at the Oklahoma District Attorney's Council last month, Oklahoma Attorney General Mike Hunter told attendees the state couldn't obtain a device that would "appropriately introduce nitrogen into an individual's system.
"The dead ends that the director has experienced are at a point where we may and in fact we are likely to look to a state manufacturer to develop the machine," Hunter said. "It really shouldn't be that complicated."
He said it would take a device that could regulate the introduction of nitrogen through a tube and into an airtight mask over the face of the to-be-executed inmate.
Hunter said he's confident that inert gas inhalation would "pass Eighth Amendment scrutiny," but "the challenge is getting the equipment that we need, and we're at the point where we're probably going to look for an in-state manufacturer."
When Hunter announced in March 2018 that Oklahoma would be turning to the nitrogen hypoxia method, he said he thought the state could resume executions by the end of the year.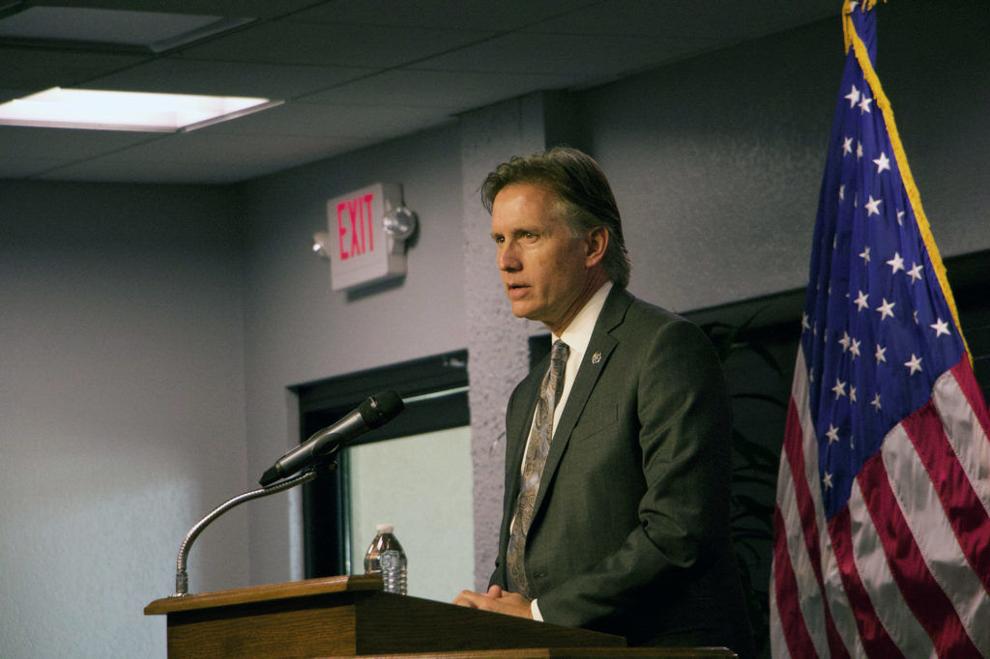 That didn't happen. Now Hunter has said that if everything goes well with testing he thinks he can get it "submitted to court for review by the end of the year," setting the stage for executions to resume in 2020.
"People in this state in 2016 reaffirmed their support for the death penalty (voters overwhelmingly supported a state question to enshrine the death penalty in Oklahoma's state constitution) so we don't have to apologize to anybody for supporting what the body politic believes needs to be the appropriate punishment for first-degree murder," Hunter said.
***
The paramedic who was supposed to set Lockett's IVs the night of his execution tried and failed numerous times over the course of an hour to get a line started, according to state investigators. That's not necessarily unusual — inmates have been known to sometimes starve themselves and refuse liquids leading up to their execution, believing it shrinks their veins making them harder to stick.
To compensate, prison staff finally located a useable vein in Lockett's right leg. This IV placement would leave Lockett exposed below the waist, so staff draped a towel over his groin to maintain his modesty.
Later, as they were attempting to start over and stick Lockett again (despite not having any drugs left,)the nervous doctor — a backup to the prison's regular execution physician — placed the link in Lockett's femoral artery rather than his femoral vein.
Place an IV in the femoral vein and drugs are administered properly. But stick the artery, where blood travels faster, and blood can pool back into the needle.