A 22-year-old employee of Tulsa-based convenience store chain QuikTrip died last week after contracting COVID-19, according to an email sent by QuikTrip CEO Chet Cadieux III which was obtained by The Frontier.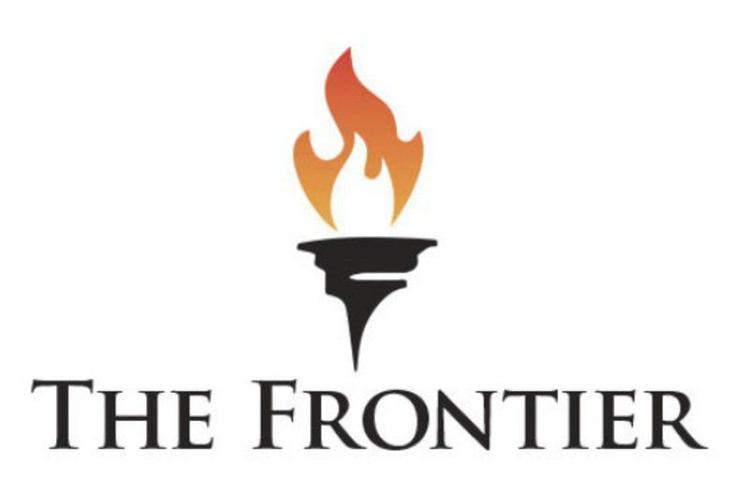 Israel Sauz, who worked at a store in Tulsa, is believed to be the first-known QuikTrip employee in Oklahoma to contract and die from the virus.
Sauz leaves behind a wife and newborn son, according to family members who've posted about his death on social media. Mike Thornbrough, QuikTrip's manager of Government and Public Affairs, said Suaz's family notified the company over the weekend of the 22-year-old's death.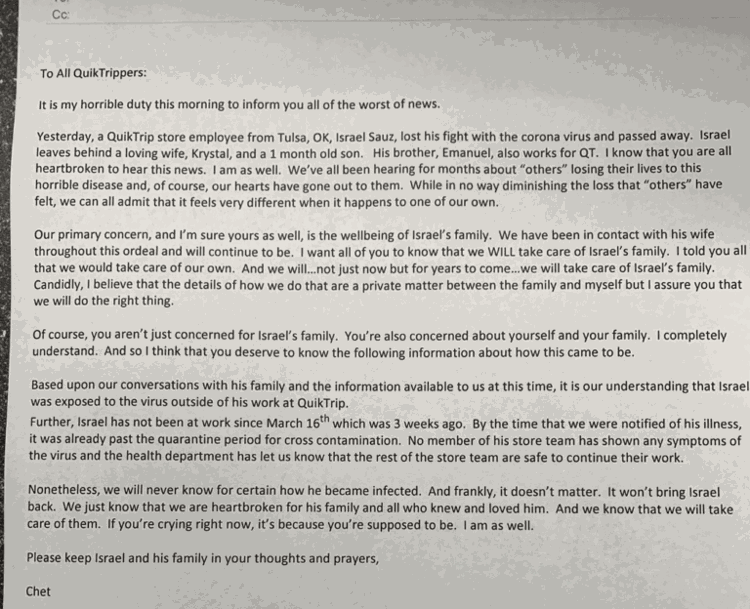 In the email, which was addressed to "all QuikTrippers," Cadieux said that Sauz "lost his fight with the corona virus and passed away." 
Cadieux said QuikTrip had been in contact with Sauz's wife and that the company "WILL take care of Israel's family."
"Candidly, I believe that the details of how we do that are a private matter between the family and myself but I assure you that we will do the right thing," Cadieux wrote.
He said in the email that the company believes Sauz contracted the virus outside of work, and that he had not been at work since March 16. 
"No member of his store team has shown any symptoms of the virus and the health department has let us know that the rest of the store team are safe to continue their work.
"Nonetheless, we will never know for certain how he became infected. And frankly it doesn't matter. It won't bring Israel back. We just know that we are heartbroken for his family and all who knew and loved him … if you're crying right now, it's because you're supposed to be. I am as well."
There have been at least 51 deaths in Oklahoma so far connected to the novel coronavirus, but Sauz's death is an outlier. Of the 51 deaths in the state, 38 of them have been Oklahomans 65 years old or older. The virus is known to affect all age groups, but is considered most harmful to the elderly and immunocompromised.
A gofundme account has been set up to help Sauz's family. 
Convenience stores, like QuikTrip, are considered essential businesses in Oklahoma. But their cramped quarters and, particularly in QuikTrip's case, heavy foot traffic, have made it difficult to limit possible exposure to the coronavirus.