Enid High School sees 408 seniors graduate
Billy Hefton / Enid News & Eagle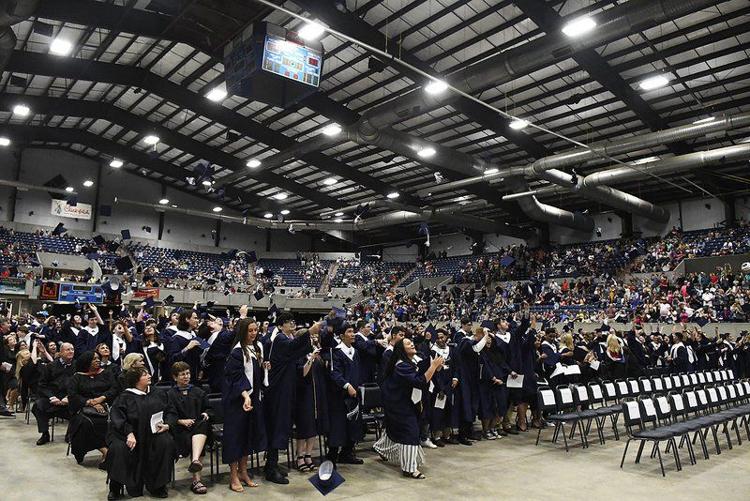 As featured on
Enid High School Principal Dudley Darrow said 145 students walking the stage were graduating with honors, and as a whole the class had received more than $4 million in scholarship funds.
The funeral for Harvey Burdg is today at 10 a.m. in the Willow Road Christian Church. Burial to follow in Memorial Park Cemetery under the direction of Henninger-Hinson Funeral Home.
FAIRVIEW [mdash] Funeral services for Laddie Udean Gaylord, 68, will be 2:00 pm, Thursday, June 20, 2019 at the Elm Grove Community Church with burial following in the Orion Cemetery. Arrangements are by Fairview Funeral Home Inc.
ENID [mdash] Mickey Dalene Hueppelsheuser, 66, Enid, passed away Sunday, June 16, 2019. Services are pending with Ladusau-Evans Funeral Home.
KREMLIN [mdash] Services for Edward Richey, 90, of Kremlin, are 2:00p.m., Thursday June 20, 2019 at Kremlin Community United Methodist Church. Burial will follow in Kremlin Cemetery. Services are under the direction of Ladusau-Evans Funeral Home.