Community, family, friends honor "Doc" Mabry on his 100th
Billy Hefton | Enid News & Eagle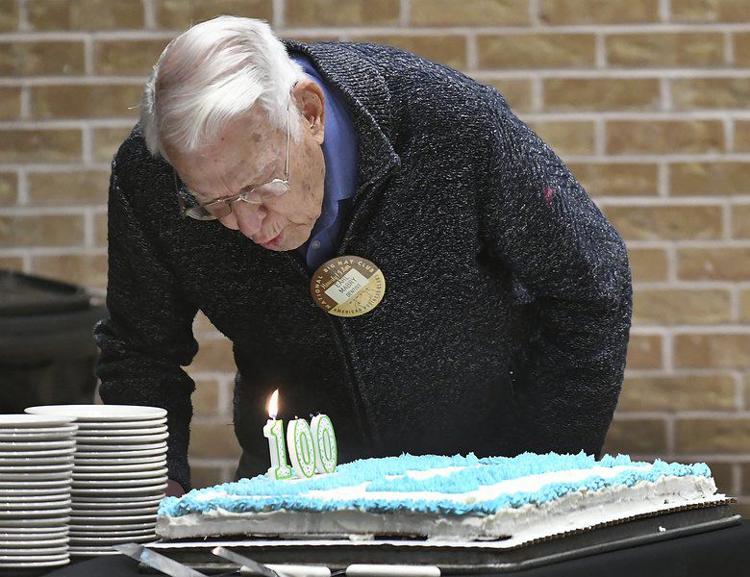 As featured on
Mabry, originally from Altus, was introduced to Enid when he came here to buy equipment at the end of World War II, and fell in love with the community while looking out the windows of his 13th-floor room at the Youngblood Hotel.
ENID - Funeral will be Wednesday, Feb. 19, 2020, at 10 a.m. in Stittsworth Memory Chapel. Chaplain Gary Miller officiating. Burial will follow in Bethany Cemetery under the kind guidance of the Amy Stittsworth Funeral Service. www.stittsworthfuneralservices.com.
FAIRMONT - Services for Leslie Thomas Sanders, 78, Fairmont, are 2 p.m. Tuesday, Feb. 18, 2020, at Ladusau-Evans Funeral Home. Visitation is 6-7 p.m. tonight, Monday, Feb. 17, at the funeral home. Condolences to www.ladusauevans.com.
ENID - Service for Joyce Lee (Quick) Stevens is 2 p.m. Saturday, Feb. 15, 2020, Central Assembly of God. Interment at Enid Cemetery by Ladusau-Evans Funeral Home. Visitation is at the funeral home from 6-7 p.m. Friday.