On April 6, Oklahoma public schools are expected to launch distance learning programs for the remainder of the academic year, a response to a statewide shutdown of school buildings that will likely widen the gap in the type of education students receive.
Through interviews with dozens of teachers and district leaders, The Frontier found some districts plan to move lessons and projects online, including in some schools that have already adopted personalized learning programs that students work through on school-issued laptops or tablets.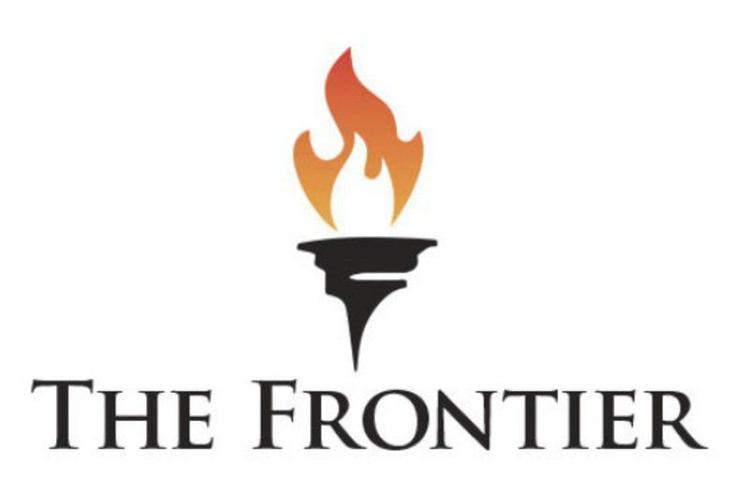 In other districts the most students may receive are worksheet packets, storybooks and directed to watch public television programming that is being reoriented for students at home. 
"The kids are already used to it so (distance learning) is not that huge of an issue for us," said Kyle Lierle, superintendent of the Fort Cobb-Broxton school district in southwest Oklahoma. 
Many of Fort Cobb-Broxton's 345 students already have school-issued iPads they use in class and at home.
Just 10 families in the district lack home internet service, Lierle said, and the school plans to provide them with mobile internet hotspots for the rest of the school year. 
Seventy-five miles south at FAME Academy, an alternative school in rural Comanche County, principal Elizabeth Ressel would normally be helping her 52 students finish course credits in order to graduate in a few months. 
That's still the goal, but now she is connecting with students through phone calls, social media and email in an effort to reassure them they can still make it despite a global pandemic.  
"April and May are kind of the home stretch when we really do a lot of work, so the timing of this isn't great," Ressel said.
A lack of internet access and devices mean many of Ressel's students will be issued worksheet packets that will be passed out along with food from the school's pantry, which is no longer accessible for students because the building is closed. 
"I've told my students we have their back," Ressel said. "Our seniors are going to graduate, we are not going to let a pandemic stop our kids from getting that diploma."
Preparing for distance learning
Last week the state Board of Education voted to make Oklahoma the third state to keep school buildings closed for the remainder of the year, a move expected in many other states. 
On Friday the state Department of Education issued a framework for districts to follow in offering distance learning programs. 
Districts have been directed to spend next week holding virtual meetings to discuss how to implement distance learning plans and to complete professional development training to prepare for their new programs. 
The state has advised districts not to mimic actual school days, to use extreme flexibility and remember that many students may not have an adult at home during the day to help with school work. 
Districts are also required to demonstrate how they will work with special education and bilingual students. 
Districts have also been ordered to survey students to determine if a digital, paper-only or blended learning model is best. 
The Frontier contacted 38 school district leaders in recent days and 28 said they would likely have to use paper worksheets of some kind for students because of a lack of internet connectivity or an adult at home to help students log on.  
In the Oklahoma City suburb of Piedmont, home to the state's fastest broadband download speeds, Google Classrooms will be used for middle and high school students who already have school-issued Chromebook laptops. 
The district also plans to allow other families to check out Chromebooks for younger students who do not have a device at home. 
In Sulphur, where 40 percent of households lack broadband internet, superintendent Matt Holder said an online distance learning program would not be possible for most students. 
"We have families where there is no (internet) connectivity and that means we are going to have to get creative in how we reach students, but we will make it work," Holder said. 
The state has offered districts information on internet programs some providers are offering to help low-income households connect. T-Mobile and AT&T have announced internet access for as low as $5 a month and Cox Internet has an introductory program for low income families of free internet for the next few months. 
The high school and middle school in the Millwood district have a virtual learning program and superintendent Cecilia Robinson said nearly 80 percent of students had already logged into their accounts since schools closed. 
"Those kids know their passwords, know how to access that learning so all they need is that direction from us," Robinson said.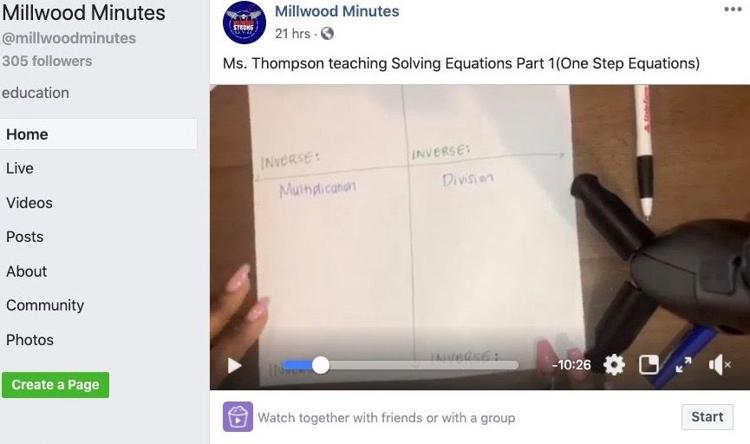 Principals are also using social media to post "Millwood Minutes" each day that feature a brief lesson on a mathematical concept. 
Robinson said her district will provide elementary students with lesson packets and supplies if needed. 
"We have encouraged every parent if you don't have access to a computer just make sure your kid reads every day, because that can be really important," Robinson said. 
Virtual charter schools may be the best positioned for distance learning and Epic Virtual Charter School, the state's largest with more than 30,000 students, expects a fairly seamless transition. 
"The vast majority of our students were in a one-on-one academic model, which means they are already engaged in distance learning with a certified teacher," said Shelly Hickman, an assistant superintendent at Epic. "But for our nearly 1,000 students who attend blended learning centers, for them this is going to be very different. They are not going to be going to a physical school site."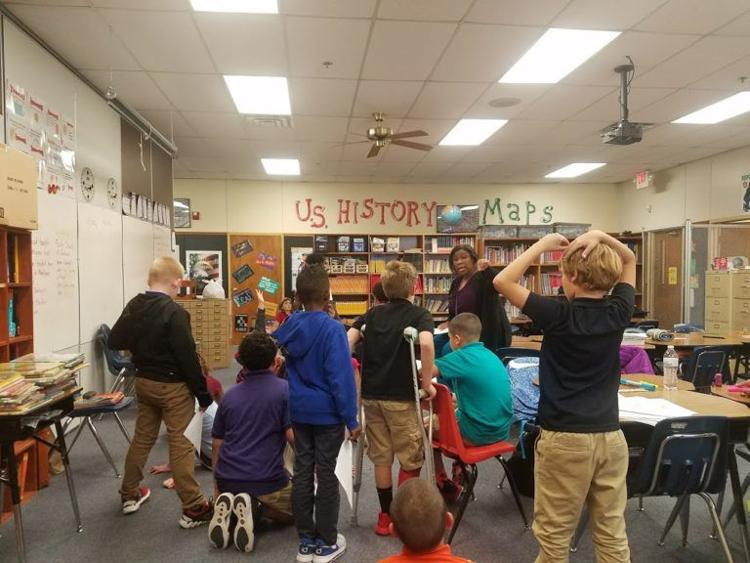 Reaching students
Over the past week Shawnee Superintendent April Grace has held dozens of virtual meetings with her staff and principals, discussing what their district's distance learning program should look like. 
Shawnee plans to use some Google Classrooms for high school classes and had distributed learning packets before spring break knowing longterm building closures were a possibility. 
While internet access isn't universal in Shawnee, Grace said most high school students have at least a smartphone that can be used. 
"High school credits are the main thing we have to figure out but you don't want any students harmed," Grace said.  "For high school students in credit recovery (classes) some may be able to finish that course digitally while others we will need to find another option."
Districts have been told to show extreme flexibility to students and not allow the challenge of distance learning to negatively impact a student's ability to graduate or move to the next grade. 
But the closure of school buildings has some educators concerned there will be students who don't reconnect with the school or can't be contacted. 
"Without question we have to understand that there will be some students that are off the map and it will take a lot of effort to connect with them," Grace said.
"Everybody is concerned about this equity piece, I think it's on all of our minds." 
While some districts are planning for the next several months, others are still trying to keep some semblance of daily student support services.
At some Oklahoma City schools, where teen moms relied on the school for access to baby formula, educators are trying to reconnect the supply to students now stuck at home. 
Free breakfast and lunch programs have continued at many districts across the state, including Oklahoma City where more than 82,000 meals were served last week. 
Tulsa Public Schools passed out more than 58,000 meals in front of schools and at bus stops. 
"Right now things don't feel very strategic but we are in that survival mode," said Mary Mélon, president of The Foundation for Oklahoma City Public Schools.
On Thursday, Mélon was working to get donations for pop-up tents to shield foodservice workers who had to stand outside to distribute meals to families. 
Many teachers are currently trying to make contact with students in order to assess home resources and chart a course for continued learning.
The Boys and Girls Club of Oklahoma City, which serves hundreds of Oklahoma City students, has also been trying to contact children since its centers were also forced to close. 
"A significant percentage of our kids' parents have either lost their jobs or been furloughed," said Teena Belcik, president of the Boys and Girls Club of Oklahoma County.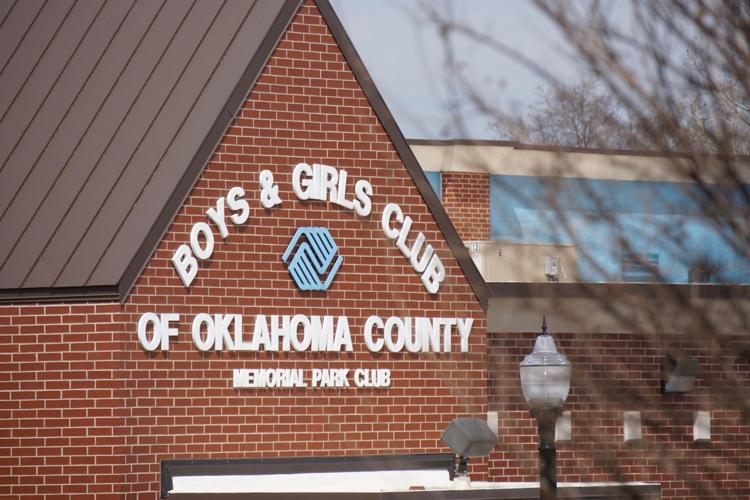 The Boys and Girls Club is distributing meals to kids and their families and plans to help provide education resources. 
"We are providing packets every week to both elementary students and teens, just trying to keep them stimulated and happy," Belcik said. "A lot of our families don't have internet or access to a computer. Many also have phone numbers that change frequently, so it can be a challenge to make contact."
State education leaders have touted this as a time to find innovative ways to expand learning and State Superintendent Joy Hofmeister said this may be a method of learning that has to continue into the next school year depending on the situation. 
"I do believe in some ways it could be a dry run for what education might be required to do in the summer or the months leading up to the fall. We are going to need to be flexible the whole way," Hofmeister said. 
But Hofmeister said Oklahoma has been behind other states when it comes to digital learning and she hopes this effort leads to improvement in the future. 
"This is going to shine a flashlight on those inequities in those areas where we have a lot of ground to make up and we better use this time to draw attention to that and move beyond this with a strategic investment," Hofmeister said.