Oklahoma Soldier Hake
Hake Family via Enid News & Eagle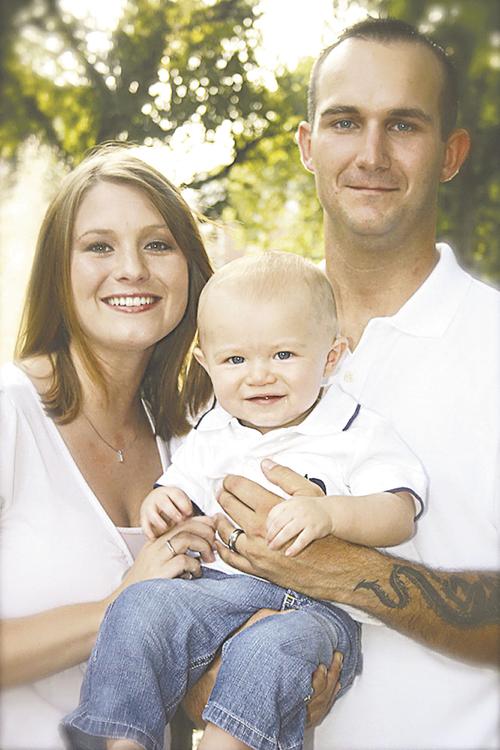 As featured on
Family members of an Enid native killed in March 2008 while patrolling streets in southern Baghdad were special guests of President Donald Trump Tuesday night when he delivered the State of the Union address in Washington, D.C. 
ENID - Service for Joyce Lee (Quick) Stevens is 2 p.m. Saturday, Feb. 15, 2020, Central Assembly of God. Interment at Enid Cemetery by Ladusau-Evans Funeral Home. Visitation is at the funeral home from 6-7 p.m. Friday.
ENID - Services 10 a.m. Monday, Feb. 17, 2020, Liberty Southern Baptist Church, Dr. Jerry Holt officiating. Burial 2 p.m., Waynoka Cemetery, under the guidance of the Amy Stittsworth Funeral Service. Full military honors conducted. www.stittsworthfuneralservices.com
ENID - Celebration of life service for Stephen will be Saturday, Feb. 15, 2020, 2 p.m. at Burlington Church of Christ. Arrangements by Lanman Funeral Home Inc., Cherokee. Viewing Friday 10-7. www.lanmanmemorials.com Facebook: Lanman Funeral Home Inc.
ENID - The celebration of life for Gabriel Duplantis is this morning at 11 a.m. in the First United Methodist Church under the direction of Henninger-Hinson Funeral Home.