Oklahoma Soldier Hake
Hake Family via Enid News & Eagle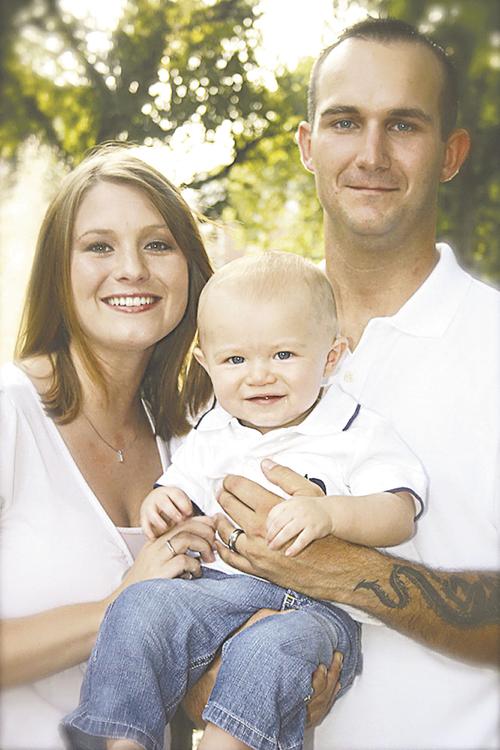 As featured on
Family members of an Enid native killed in March 2008 while patrolling streets in southern Baghdad were special guests of President Donald Trump Tuesday night when he delivered the State of the Union address in Washington, D.C. 
ENID - Funeral service for Joe Stubbs, 92 will be 2:00PM Saturday at Anderson-Burris Funeral Home Chapel. Burial will be in Memorial Park Cemetery. Visitation with the family is Friday 4:30PM-6:30PM at the funeral home. www.andersonburris.com
ENID - Funeral services for Candy Warner will be held 10:00 am, Friday, July 10, 2020, at Ladusau-Evans Chapel, with her brother Gene Long officiating. Services are under the direction of Ladusau-Evans Funeral Home.
ENID - Services for Christian "Seth" Floyd, 29, Enid, are 10:00 a.m. Wednesday, July 8, 2020, at North Garland Road Church of Christ. Burial followS at 4 p.m. in Frederick Memorial Cemetery, Frederick, OK. Arrangements by Ladusau-Evans.