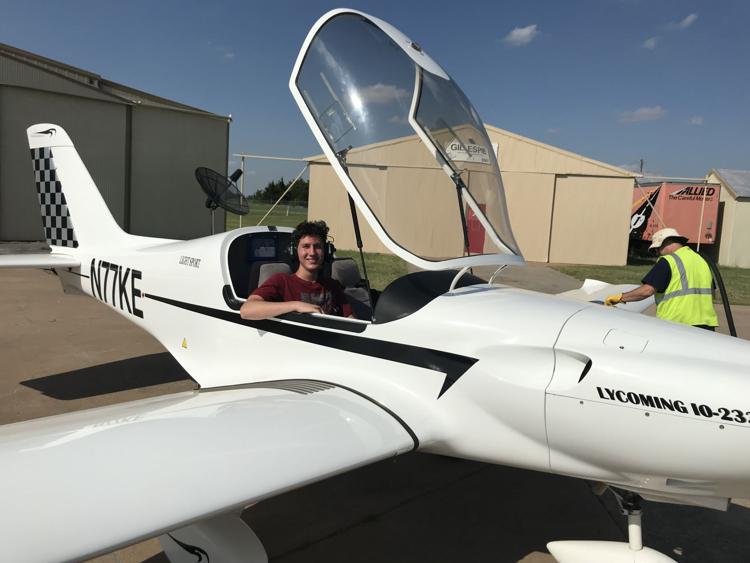 ENID, Okla. — About five miles east of downtown Enid lies a facility many overlook when they think about economic impact on the community.
Enid Woodring Regional Airport, with runways of 8,650 and 3,150 feet, is part of a statewide network of airports that Oklahoma Aeronautics Commission (OAC) estimated in 2017 has an economic impact of $10.6 billion — in addition to $13.9 billion in off-airport aerospace jobs and $19.3 billion in military aviation.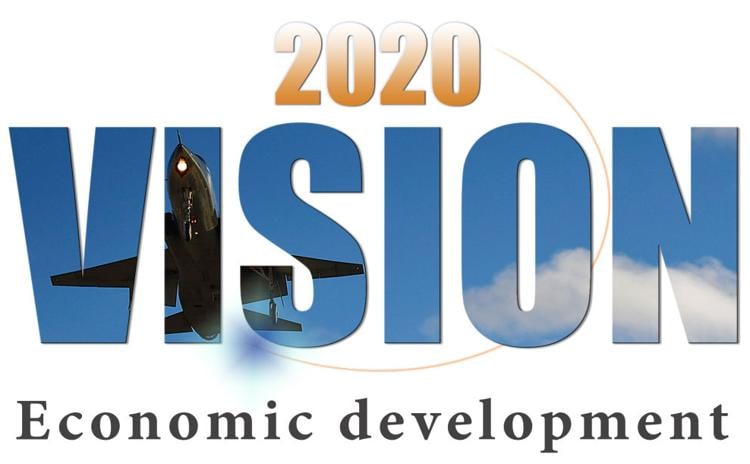 OAC estimated Woodring's share of that at $29.2 million per year, supporting 293 jobs, between airport operations, contract work, flight schools and companies that make their homes at the airport.
'What Woodring brings to the fight'
Perhaps the greatest economic impact at Woodring comes from the airport's support of flight operations at Vance Air Force Base, facilitated by a more-than $10 million runway expansion, completed in 2015, that allows the airport to support T-38 and T-1, in addition to the lighter T-6, training flights from the base.
Addition of a joint-use hangar, apron upgrades and a new terminal building with joint-use briefing space also added to the airport's ability to support military training flights.
Col. Corey Simmons, commander of the 71st Flying Training Wing at Vance Air Force Base, said Woodring's impact on Vance's operations, and thus Vance's economic impact on Northwest Oklahoma, "can't be overstated."
"The folks who put in the work of making that facility usable to Vance, without being asked to do it — those folks should get a medal," Simmons said.
Now, Simmons said Woodring can land and park about 20% of the Vance fleet, and can hangar another eight to 12 aircraft for repairs, if needed.
Simmons said Woodring has proven invaluable, as Vance has worked to increase its pilot production to meet Air Force demands.
"Without Woodring, it would have cost a lot more money, and a lot more time," Simmons said, "and I bet we wouldn't have gotten the numbers we needed, because of what Woodring brings to the fight."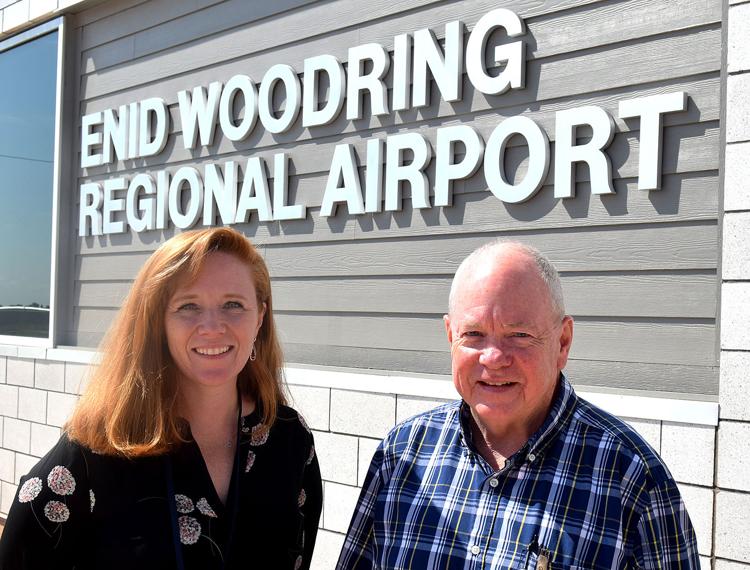 Simmons said he's grateful to the city of Enid for placing both former airport director Dan Ohnesorge and current director Deirdre Gurry — both former military aviators who retired from Vance — in their roles at Woodring to support the collaborative efforts between the base and airport.
Reasons to visit the airport
Gurry, who took over as director at Woodring last September, said she's excited to support Vance operations but also wants to make the airport more of an integral part of Enid's community life.
One of her priorities at Woodring is to emphasize to people in Enid that "this is their airport, and there are a lot of resources for them out here, and it is a fun place to be."
Aside from the airport infrastructure, visitors can tour the Woodring Wall of Honor and Veterans Park, including the 80% scale replica of the Vietnam Veterans Memorial and the M.L. Becker Education Center museum, which is open 10 a.m. to 4 p.m. Thursday through Saturday.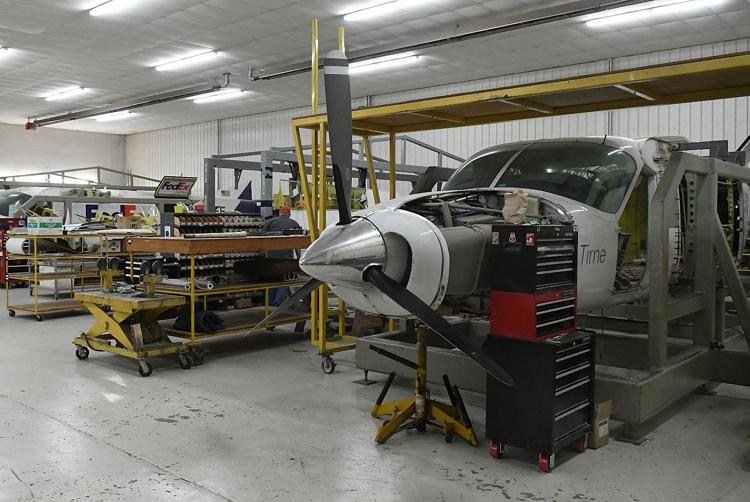 Visitors to the airport also can enjoy a meal at Barnstormer's Restaurant, located in the airport terminal building, open 7 a.m. to 2 p.m. Monday through Friday and 7:30-10 a.m. for a buffet breakfast the third Saturday of each month.
Special activities flying in
Gurry has planned several public events to bring the community out to Wooding, beginning April 11, when the Easter Bunny will fly in to meet kids. An Easter egg hunt, vendors and a fly-in of aircraft from across the region also is planned.
In September, Gurry has planned Enid Fly Fest, a celebration of aviation with a fly-in, static display aircraft, drone displays and exhibitions and vendors, and in December Santa will fly in to Woodring to meet area children.
"The idea is to get people out here, so they realize aviation is within reach," Gurry said, "and to meet the flight schools and the businesses looking for mechanics and other employees."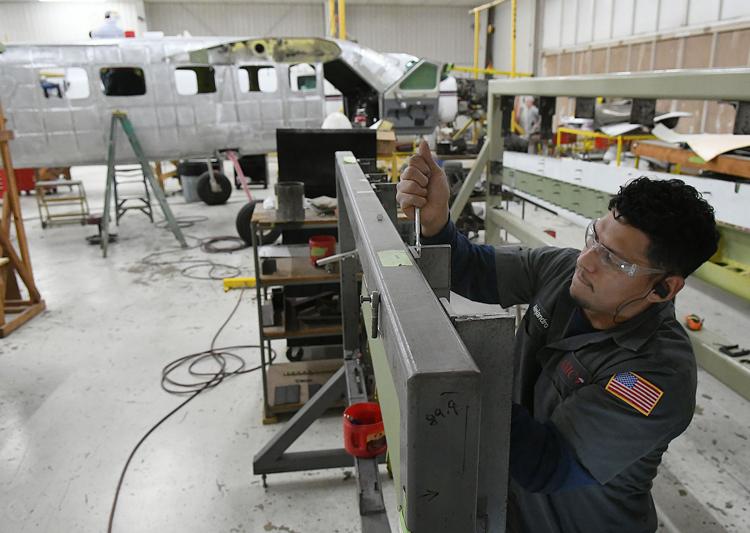 ASIC looking for employees
One of the businesses at Woodring consistently looking for more employees is Aircraft Structures International Corp. (ASIC), a company of about 70 employees that repairs sheet metal on aircraft and has a contract with FedEx to repair its Cessna 208 Caravan cargo planes.
Marty McCaslin, vice president of engineering at ASIC, said the company has more work than available and trained employees.
"We could pull in a lot more work if we had more employees," McCaslin said. "We turn away work almost every day, because we don't have the people to support it."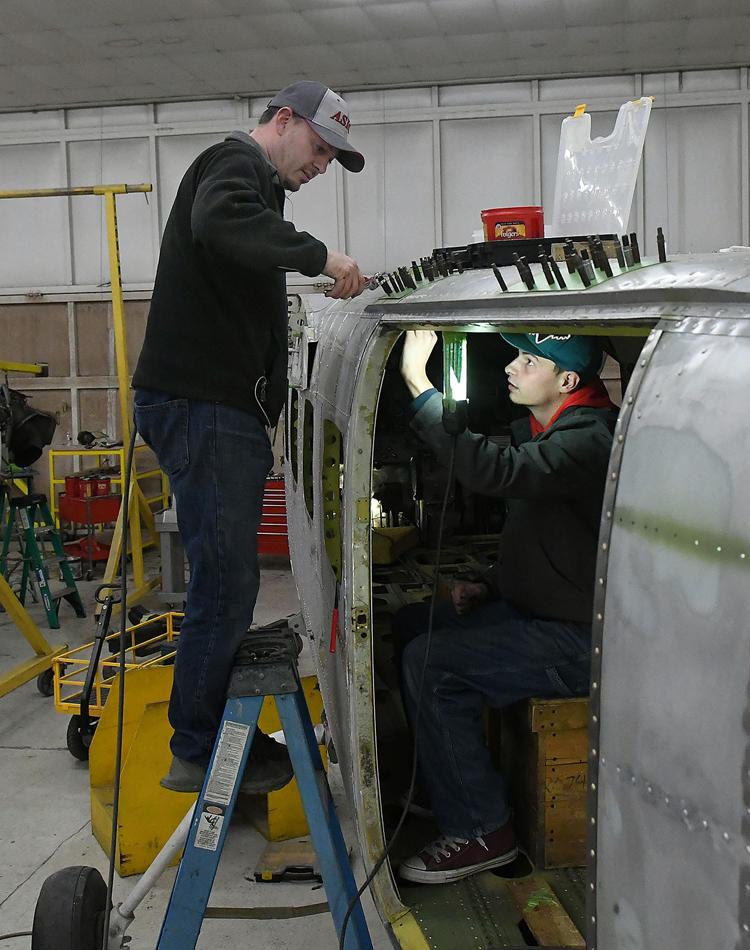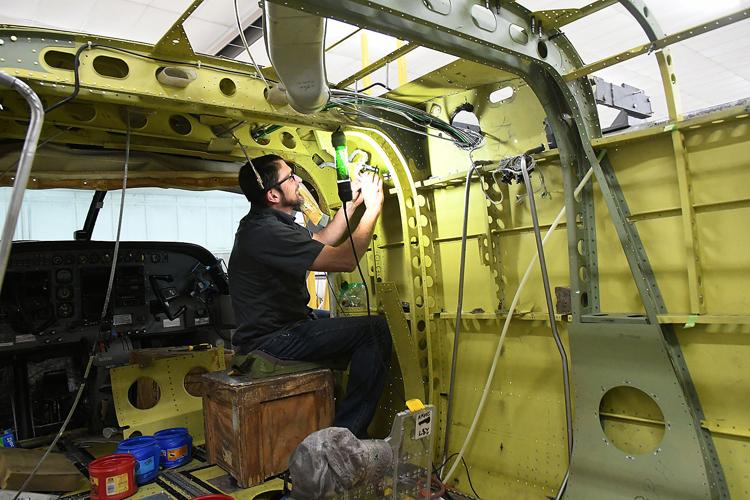 To help fill that gap, ASIC has partnered with Autry Technology Center to offer an aircraft sheet metal course. Students enrolled in the course are paid $10 an hour while attending the four- to six-week class, then are put to work at ASIC.
McCaslin said ASIC is looking into the possibility of offering a sheet metal course for part-time workers, in hopes of better capturing room for growth in the market.
Wrenn Aviation brings in business
Not far from ASIC, Mike Wrenn started his aircraft repair and charter pilot business, Wrenn Aviation, in 1996.
Wrenn attended the now-defunct airframe and power plant program at Autry Tech to capitalize on a need for trained workers at the airport.
"There was a demand for mechanics and pilots at the time, and there still is," Wrenn said.
Since then he's built a "pretty successful small business," with eight employees who work on pretty much everything that leaves the ground with a private or corporate aircraft, including structural work, avionics, engines and hydraulics.
Wrenn said his shop is working on about five aircraft at any given time, and he brings in aircraft from across the state.
"We try to serve the marketplace here and the census of this field and outlying communities," Wrenn said. "There's a demand there, and we try to serve Northwest Oklahoma as best we can."
Wrenn said he's currently scheduling two to three weeks out on work, with plenty of room to grow.
"It's been staying busier and busier since we got the doors open," Wrenn said.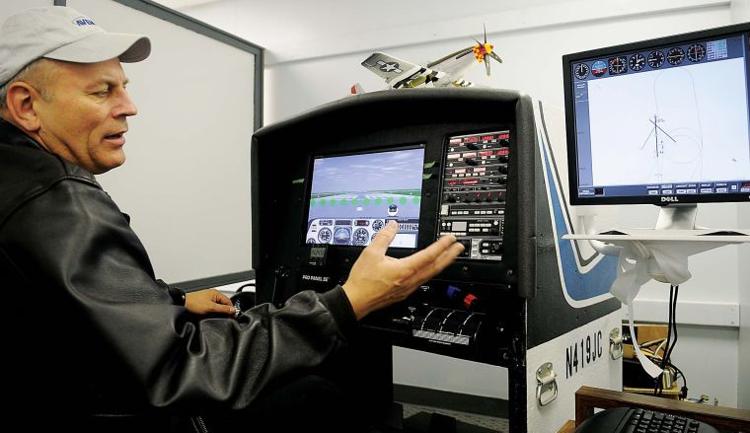 Aviator's Wings trains pilots, drone operators
Not all the businesses driving economic development at Woodring have to do with aircraft repairs. Two flight schools operate out of the airport, training aspiring pilots on everything from drones to advanced private pilot skills.
Tim "Benny" Benham, a retired Navy captain, former F-14 pilot and graduate of the Navy's TOP GUN school, with more than 8,000 flight hours, came to Enid in 2003 to work as a simulator instructor in the T-37 and then T-6 aircraft.
In 2006, he bought a Piper Cherokee and started Aviator's Wing flight school to train civilian pilots.
He's since added a Cessna 172, a Bonanza and a light sport aircraft, and the business also offers flight testing for the FAA and certification for commercial drone operations.
Lately, Benham said the drone certifications have been a rapidly growing part of his business.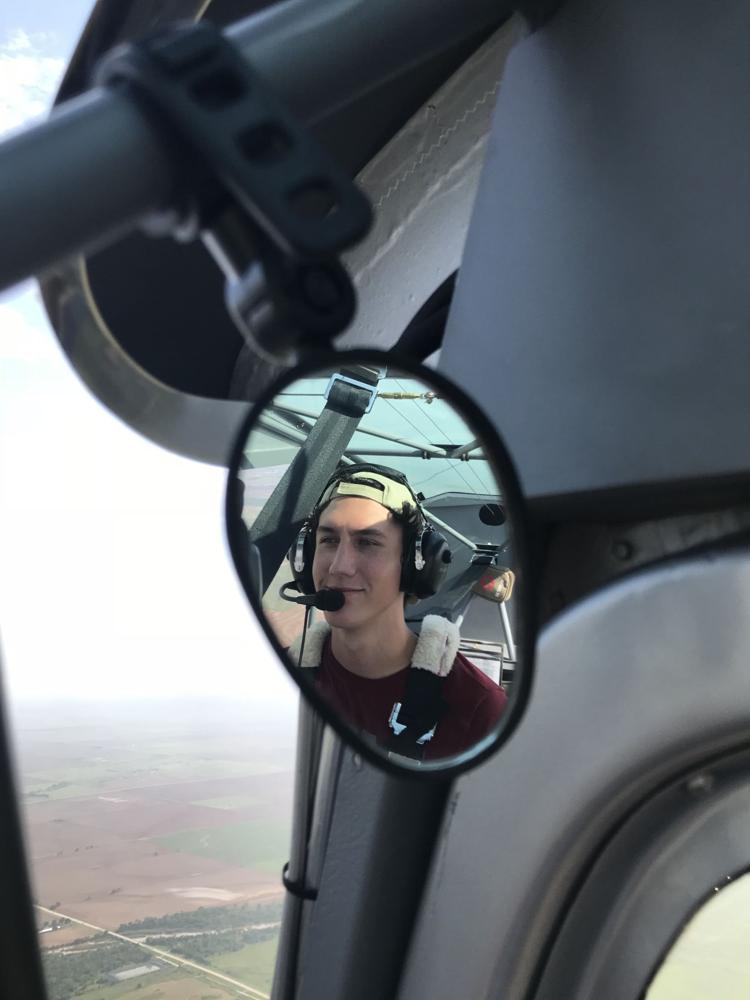 He's provided certification training to operators from Oklahoma Highway Patrol, OG&E Electric Services, United States Gypsum and wind farm developers. But, he said, there's lots of room for independent operators to make a business out of drones.
"That's something that's really broadened out, is the commercial drone operation," Benham said. "Someone who's 16 years old can make a pretty good income just going around and taking photos with a drone for different companies."
Bill Blunk, with Fly Enid flight school and airplane rental, said general aviation remains an area with significant room for growth, especially as the nation faces a shortage of pilots.
When Blunk started flying in the 1970s, he said there were 820,000 licensed pilots in the United States. Now there are about 600,000.
Perhaps the largest untapped reserve of potential pilots is among women, who currently make up only about 6% of the licensed pilots in the U.S., according to figures provided by the Air Force.
And the more pilots who are trained, the more economic impact airports like Woodring can have, locally and regionally.
Over the last five years, Blunk said pilots he's trained have bought and brought back to Enid more than $1 million-worth of general aviation aircraft.
For information on Aviator's Wing and Fly Enid, respectively, go to https://www.aviatorswing.com/index.php and https://www.flyenid.com. Information on events at Enid Woodring Regional Airport can be found on the airport's Facebook page, at https://www.facebook.com/woodringairport.
---
2020 Vision: All Economic development stories