ENID, Okla. — If Enid does nothing to slow the spread of what's been called an "unpredictable virus," the area's top health officials and experts say the city's health care system will be overwhelmed.
Integris Bass Baptist Health Center President Finny Mathew said in an email Thursday he's relayed that message since the pandemic began in the spring.
For the last five weeks, he said Integris has had "very limited capacity." The hospital is holding people temporarily in the ER and has cared for patients on ventilators in rooms outside of ICU because the unit was full. As soon as one patient is discharged, another is put in that bed, he said.
"We're sending patients to [Oklahoma City], OKC is sending patients to us — it's all about where you can find a bed. It's an incredibly fluid situation," Mathew said. "If we don't do anything to slow the spread down, our health care system will be overwhelmed. We continue to support masking, hand hygiene and social distancing."
Last week, nurses and doctors at St. Mary's Regional Medical Center were "on the verge of tears," Ward 3 City Commissioner Ben Ezzell read at Tuesday's commission meeting from notes he'd taken of draft minutes of a weekly Zoom meeting, which Enid city and health leaders had attended the day before. Draft minutes from that and other meetings in November were provided upon request to the News & Eagle.
Members of this community group have met regularly since the pandemic began to discuss weekly updates on the city and county. Attendees include St. Mary's CEO Krista Roberts, Mathew and other hospital administrators, health department representatives, Enid business leaders, nonprofit directors and city, school and county officials.
Roberts said in an email Thursday that staff at St. Mary's have been "emotionally and physically exhausted" since July, when numbers began increasing in Garfield County and the rest of the state.
The hospital has been functioning in surge capacity mode to meet patient demand for the duration of the pandemic. Due to visitor restrictions, nurses are called to provide more emotional support to patients hospitalized, she said.
Staff members also are affected by the "constant worry" of testing positive, as well as transmitting the virus to friends or loved ones at home, Roberts said.
Both hospitals in Enid report having trouble hiring entry-level certified nursing assistants, RNs and other positions.
Mathew said Integris has enough oxygen ventilators and personal protective equipment (PPE), but not enough caregivers.
According to Nov. 2's meeting minutes, Mathew also said the hospital had asked retired nurses to return to work, but they weren't inclined to do so because many are in the age group most at risk for COVID-19.
Expect a spike
Since at least the start of the month, Enid's two hospital leaders have been telling city officials and leaders to expect a spike in new COVID-19 cases after Thanksgiving, possibly before.
If a spike happens again after Thanksgiving, Mathew said the hospital will need to enter emergency staffing ratios, meaning nurses will have to care for a higher-than-normal number of patients.
"It's not something we want to do, but at that point, there will be no other choice," he said.
At Nov. 2's meeting, Mathew and Roberts, as well as Maggie Jackson, community engagement director for Garfield County Health Department, said they believed the county would see a spike after Thanksgiving, and possibly before.
Garfield County throughout November has seen its highest new and active case numbers and rate of spread in the community. On Friday, Oklahoma State Department of Health reported Garfield County at its highest-ever rate of spread, at 72.5 new daily cases per 100,000, with 67.6 reported the week before.
State Health Commissioner Lance Frye several weeks ago called this seven-day average, along with hospitalizations, the more accurate indicators of the coronavirus in Oklahoma, rather than more lagging counts of deaths or daily cases.
Jackson said Friday the Health Department is concerned about seeing such a high rate of cases before Thanksgiving and continues to encourage no large gatherings and meeting outside when possible.
A recent study suggests Enid, with more vulnerable health systems and vulnerable populations, is more prone to a case spike.
A study from Axios reported Monday that as of Nov. 14, large central metropolitan areas, with over 1 million populations, averaged 35.4 new cases per 100,000, the lowest weekly rate of municipality classifications. On the other end of the scale, non-metro areas, with under 10,000 people, averaged 60.2 cases per 100,000.
As a more rural, micropolitan area, Enid falls toward this side.
'Heads in the sand'
While the city of Enid on Thursday suspended all in-person municipal court appearances until further notice, since its shutdown ended in June, the city's main action to slow the spread of COVID-19 has been inaction on a policy level — though several studies have proven the effectiveness of mandates.
Enid Mayor George Pankonin in March and early April declared several emergency proclamations shutting down city business aside from essential activities and businesses, but has since said he wouldn't make another declaration before getting city commission approval.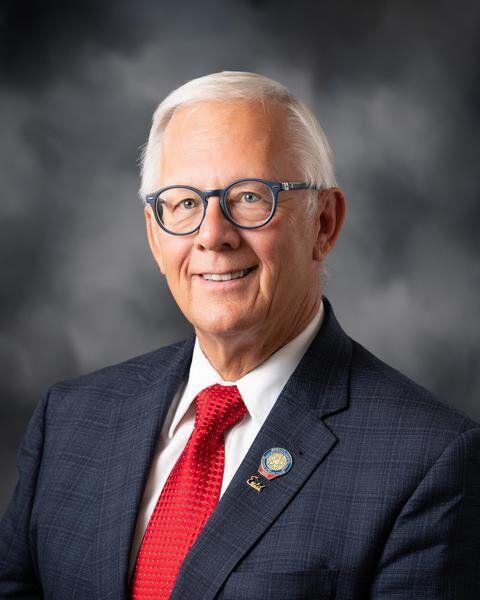 Three later proposals to mandate masks in Enid also have failed, in one form or another. The city commission voted down two, while a third never made it to a meeting.
Ezzell drafted the second proposal. The Aug. 4 meeting saw him and two other commissioners at odds with hundreds of Enid area residents and a police force opposed to a public health ordinance, for myriad arguments — restrictions of personal freedoms, arguments of unconstitutionality, enforcement inability, claims of the ineffectiveness of masks, fears of mass financial failure and Ezzell's own conduct as a city official.
For a second time, the city commission voted down the mandate. The last to vote, Pankonin cast the tie-breaking vote in the 4-3 decision.
Pankonin proposed a third mandate at the end of the month, but once he met with EPD Chief Brian O'Rourke and amended the proposal for officers to instead cite offenses for trespassing and disturbing the peace, Ezzell publicly withdrew his vote, calling the new proposal toothless in nature.
Because Pankonin wouldn't have had a majority, he canceled the Sept. 3 special meeting and made no further plans to introduce another.
In the two months since, the number of daily active cases in Garfield County has topped 500. The number of deaths in Garfield County has risen from 12 deaths on Sept. 1 to 33 as of Friday.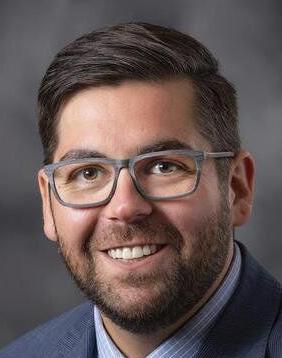 "It is harder for me to be there and work through these city council meetings while being so viscerally appalled by the actions of my fellow commissioners," Ezzell said Thursday. "The four 'no' votes don't even respond to my emails anymore. They have stuck their heads in the sand and don't want to talk about it and would like the whole issue to go away."
Pankonin, who attends the weekly COVID-19 community meetings, said in an email Friday he was working to address local enforcement of Gov. Kevin Stitt's statewide order of an 11 p.m. curfew for bars and restaurants.
"I am going to talk to the city manager and city attorney on Monday. Topics will include the governor's latest Executive Order and enforcement thereof," he said. "Conditions are definitely getting worse, and I am considering next steps, though I have not added the topic to the agenda for our next meeting yet."
Oklahoma's interim state epidemiologist has continued to report cities that have mandated masks in turn have seen lower rates of new cases.
COVID-19 cases in municipalities with mandates grew 194% from Aug. 1 to Nov. 17, while cases in those without mandates grew 317%, Dr. Jared Taylor reported on Friday. The previous week's report showed similar results — cities with mandates by 34%, and those without by 109%.
These percent changes are calculated by the seven-day averages of new cases per 100,000 by date of onset with a seven-day lag.
Jackson, with the county Health Department, said Friday that counties see more compliance when a mandate is in place. But when masks are recommended, people are less likely to comply, Jackson said.
She pointed to a study — not yet peer-reviewed because it was newly released — showing a correlation between policy and the weight of spread in neighboring Kansas. She said this is a relationship health officials have seen since tobacco and seat belts laws.
"Having a mask policy helps people make it normal, helps businesses not have to carry the burden (and) helps people who want to protect each other be part of the norm," she said. "Masks are only as effective as the community wearing them all together."