ENID, Okla. — As hunters have come out in droves to Enid this week for the annual Grand National Quail Hunt, state wildlife officials in attendance want to bring attention to recent attempts to conserve the declining species.
Local conversation efforts are supported by hunts such as the Grand National Quail Club's, which took the year off last fall because of the COVID-19 pandemic.
The club's foundation arm, a 501(c)(3) nonprofit, raises funds to provide research for game bird and habitat management, and for outdoor-related education.
Larger-level factors such as weather and loss of habitat, instead of hunting season, have contributed to recent declines in bobwhite quail populations, said J.D. Strong, director of Oklahoma State Department of Wildlife Conservation.
Even with the hunt's year off, October 2020's early freeze and ice storm still killed off most of the population, Strong said.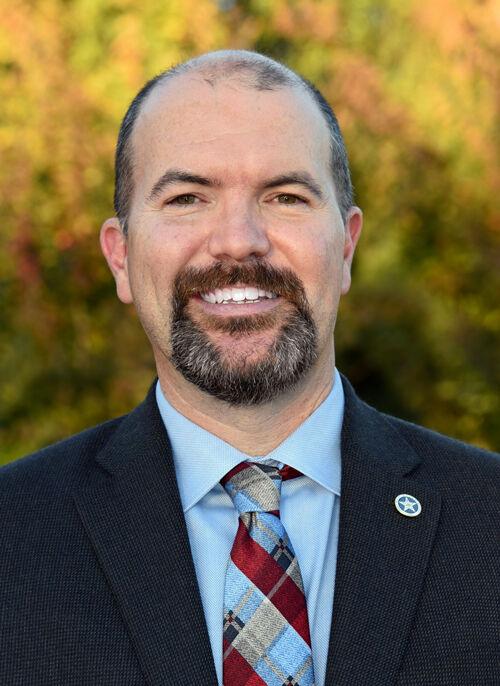 "Whether we hunt 'em or not, it's not going to make a huge difference on quail population," he said Monday before adding, "This is the only quail hunt that's not a political fundraiser quail hunt that I can think of."
Statewide, 1 in 3 Oklahoma residents hunts, Strong said, making the popular hobby a major economic draw to the state.
The Department of Wildlife's $70 million annual budget is almost entirely sustained by costs for hunting and fishing licenses, he said.
Though hunting deer is a much bigger draw than quail, Strong called the latter an iconic game hunting sport in Oklahoma.
Quail hunting season runs from mid-November until mid-February, shortly before breeding seasons starts.
Like other small game in Oklahoma and the Midwest such as squirrels and rabbits, bobwhite quail — the most common quail species in Oklahoma — can reproduce and bounce back quickly if weather conditions are right.
The reddish-brown and tan, softball-sized birds, known for their distinctive calls that sound like someone saying "bobwhite," live for most of the year in groups called "coveys" of 12-15 birds. Only a small number survive the year — according to the state department, a bobwhite's average lifespan is 11 months, with 20%-30% making it to the next year.
Bobwhite families are more impacted by floods or massive fires in the spring, during nesting season, for example.
A 15-year period in the 1980s and early-'90s had the longest, sustained period of rains the state had seen in modern times, making the era a halcyon period for quail-hunting, Strong said.
More recent periodic droughts and other abnormal weather conditions have seen an opposite effect.
Between 1966 and 2015, northern bobwhite quail populations have declined almost 82% across their entire range, according to the habitat conservation nonprofit division Quail Forever. Bobwhite quail make their homes in multiple U.S. states, from the pine woodlands of the Southeast to the open rangeland of the Great Plains.
In the state, the most drastically affected area has been western Oklahoma, which had been the best habitat for quail populations, Strong said.
The rural landscape in this region looks vastly different than it did 50 years ago, said Strong, who grew up in western Custer County — once full of what he called "postage stamp" farms that generations of farmers before him had built.
These fence rows, he said, created a "mosaic of habitats" for quail and other wildlife that broke up the landscape.
"You cannot live off a farm like that nowadays," though, Strong said. "That's just not the model that works."
The department, which was established in 1909, uses much of its funds to support the habitat conservation efforts in the state, by working with the private landowners who own around 95% of the land in Oklahoma, Strong said.
USDA also has incentives for landowners who aid habitat conservation, he said.
Since 2015, Oklahoma biologists also have contacted more than 1,924 landowners and made 1,158 site visits to impact more than 200,000 acres across Oklahoma, according to Quail Forever.
The organization also in July received a combined $50,000 donation in support of local conservation initiatives from the Grand National Quail organizations and club member John Groendyke, owner of the Enid-based Groendyke Transport Inc.
"The Grand National has always had a mission focused on habitat and conservation, and in my experience as a landowner, club member and wildlife commissioner, there's no better group to support in this part of the country than Quail Forever," Groendyke said in a Nov. 1 press release.
These donations will work to restore vital upland habitat designed to enhance the Oklahoma quail population, according to Quail Forever.