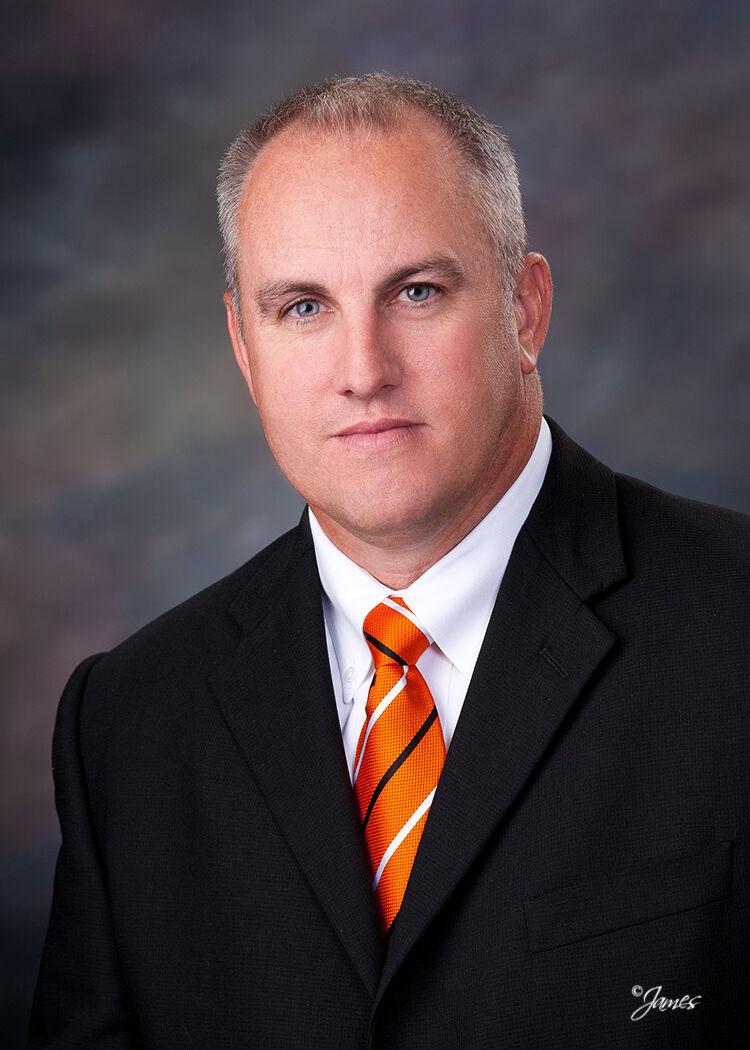 Dwight Hughes was named Monday as Autry Technology Center's new superintendent.
Beginning July 1, he will succeed current Superintendent/CEO Brady McCullough, who announced his retirement in late August after six years in the post. The board voted to hire Hughes during its meeting Monday.
Hughes is currently superintendent/CEO for High Plains Technology Center in Woodward, and he will be at Autry Tech over the next several months as he transitions to the superintendent role, according to a press release.
"I am very honored to be named the sixth superintendent/CEO of Autry Technology Center and look forward to building on its incredible history," Hughes stated in a press release. "Autry Tech consistently ranks as one of the top CareerTechs in the state, and I look forward to putting my experience to work as we continue to offer innovative programs to improve the area's economy."
Autry Tech staff welcomed Hughes virtually Monday, and the school will host a reception for Hughes open to the community at a later date.
"Hughes' experience with the Career Tech system and balancing a career with community involvement, was important to the Autry Tech board, as well as the community's desire that our next superintendent be a present, accessible, visible and active member of our community," Autry Tech's Board of Education President Martie Oyler said in the release. Oyler also chaired the board's search committee.
Hughes started his career teaching drafting at Indian Meridian Vo-Tech School, which later became Meridian Technology Center, for two years before being named the administrative intern. Hughes continued his career as director of Daytime and Full-Time Adult Programs. He was then named assistant superintendent at Northwest Technology Center for eight years before moving to High Plains Technology Center as deputy superintendent, which included vision building and implementation with all Directors and Full-time instructors preceding his responsibilities as superintendent of HPTC, where he has been since 2011. During his 29 years of career tech experience, he has worked in all the major divisions of a technology center.
Dwight graduated as the valedictorian from Freedom High School. He attended Northwestern Oklahoma State University for two years before transferring to Oklahoma State University and completing a Bachelor of Science degree and a Master of Science degree.
During his time at Autry Tech, McCullough spearheaded several new initiatives, including the purchase of a new training facility at 1802 N. Van Buren, new construction on the east end of the main campus for a diesel technology program, a CNC machine program and a fabrication lab, as well as the renovation of the culinary arts classroom to create a state-of-the-art training facility. His career with the Oklahoma CareerTech system spans more than three decades.
During its Aug. 5 meeting, the Autry Tech board approved a resolution to designate the newly constructed technology lab the McCullough Lab in his honor.