ENID, Okla. — With a potential Candy Cane Cash winning ticket in his hands, Rayne Roeser's friends shouted at him.
"Go! Go! Go! Go! Go! Hurry!"
Roeser ran up the stage and showed the emcees his ticket before April Danahy raised his arm up in victory as he was confirmed the winner of the $7,500 grand prize.
"I'm shaking," Roeser said. "I saw the big bin full of all those tickets, and I thought, 'There's no way.'"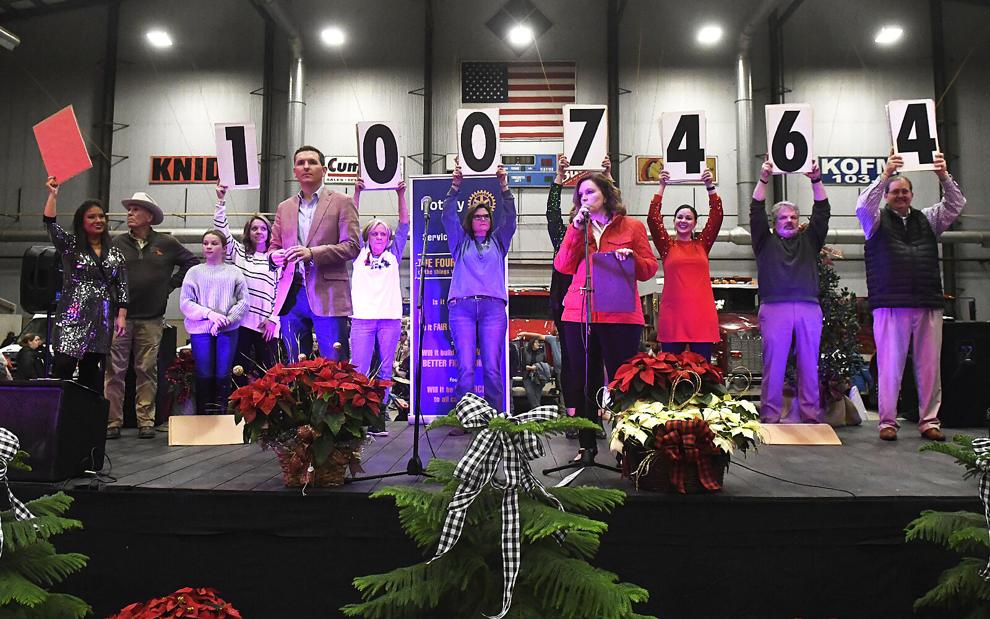 Roeser was one of several lucky winners out of the crowd of people who attended the 18th annual Candy Cane Cash drawing on Tuesday evening at Chisholm Trail Expo Center, with a total of $15,000 given out.
Shoppers were granted one ticket each for every $10 spent at participating merchants between Oct. 25 and Dec. 7. Roeser's ticket came from Plants-A-Plenty.
This was the first year Roeser and his wife Michele attended Candy Cane Cash. The couple said the grand prize winnings likely would go toward college funds for their 5- and 2-year-old grandchildren.
Michele Roeser said it was neat to see all of the people show up to attend Candy Cane Cash, and even more exciting to see how it benefits the community.
"That's a lot of money into the community," she said, gesturing to the hopper full of ticket stubs.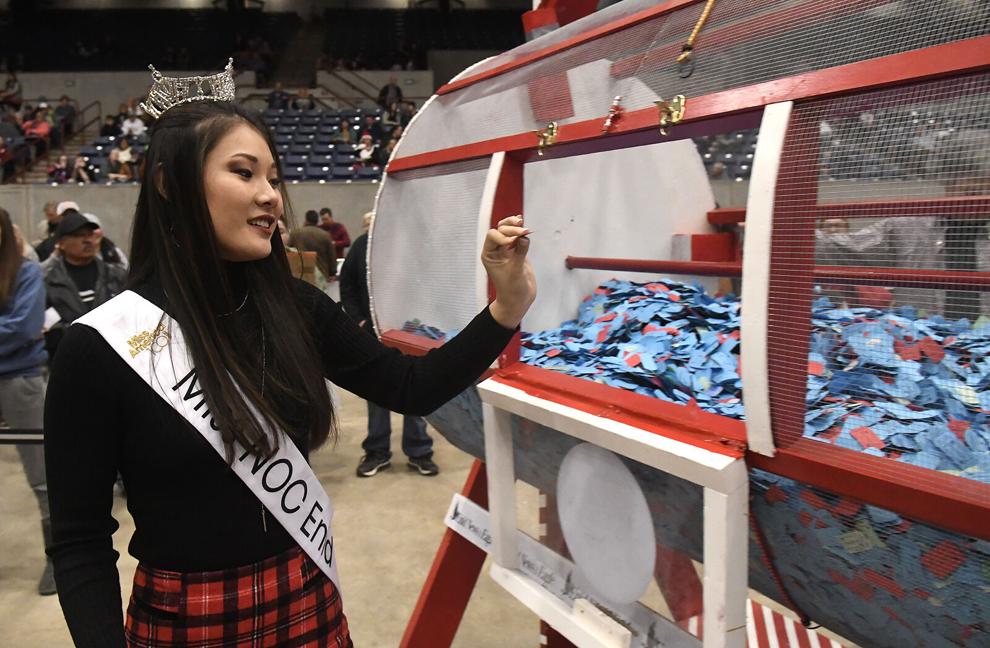 Mia-Claire Jones, 2021 Miss NOC Enid, drew the winning tickets, with Cheri Chase and Donna Walker taking home the two $500 prizes; Shirley Dills and Caroline Cooley taking home the two $1,000 prizes; Kristi Browne as the $2,000 winner; Holli Schultz winning $2,500; and Roeser taking home the grand prize of $7,500.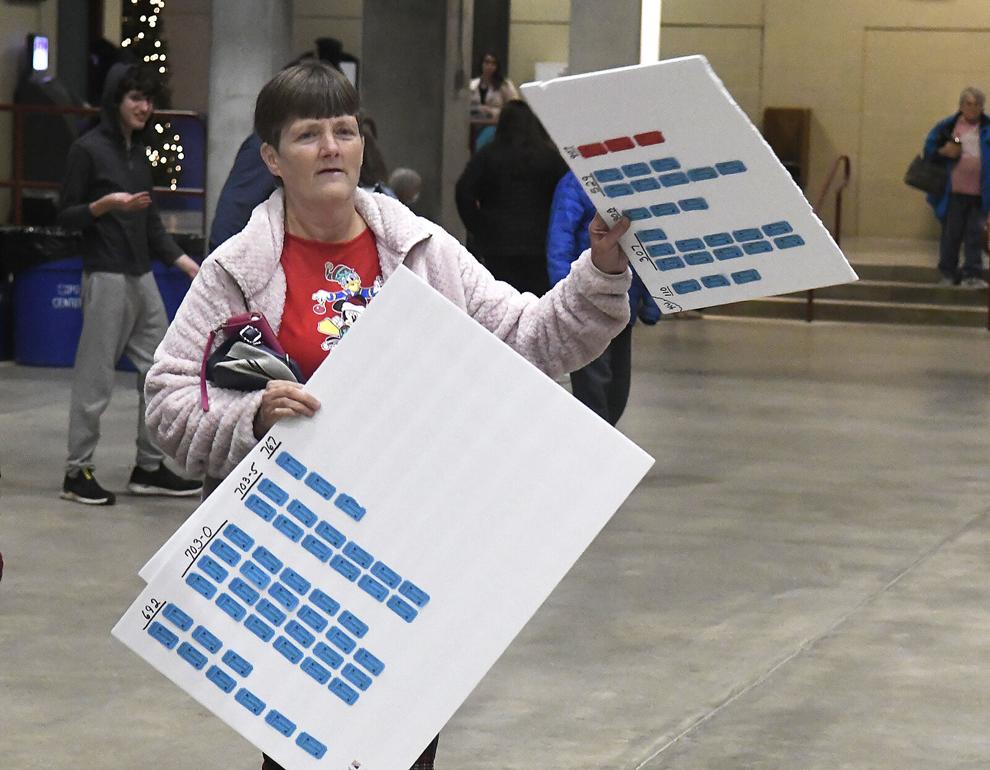 With only five seconds left, Walker, who's attended several Candy Cane Cash drawings, called out, saying she had one of the winning $500 tickets.
The money, she said, will go toward Christmas presents for her family, which is how Cooley said she plans on spending her $1,000, as well.
Browne, who has performed at Candy Cane Cash for a few years, said she started collecting tickets because she'd be there anyway.
She said it's exciting to win money, especially around Christmas, and plans on spending the $2,000 on family members while they're all on a Christmas vacation this year.
Candy Cane Cash, she said, is special.
"This community's always done so many things to give back, and that's why I've always participated in these things," Browne said. "We're just so lucky to have these types of things to give back, so to be a winner after being a part of it for this many years — it makes me proud to live in Enid. ... It feels good to be on the other side."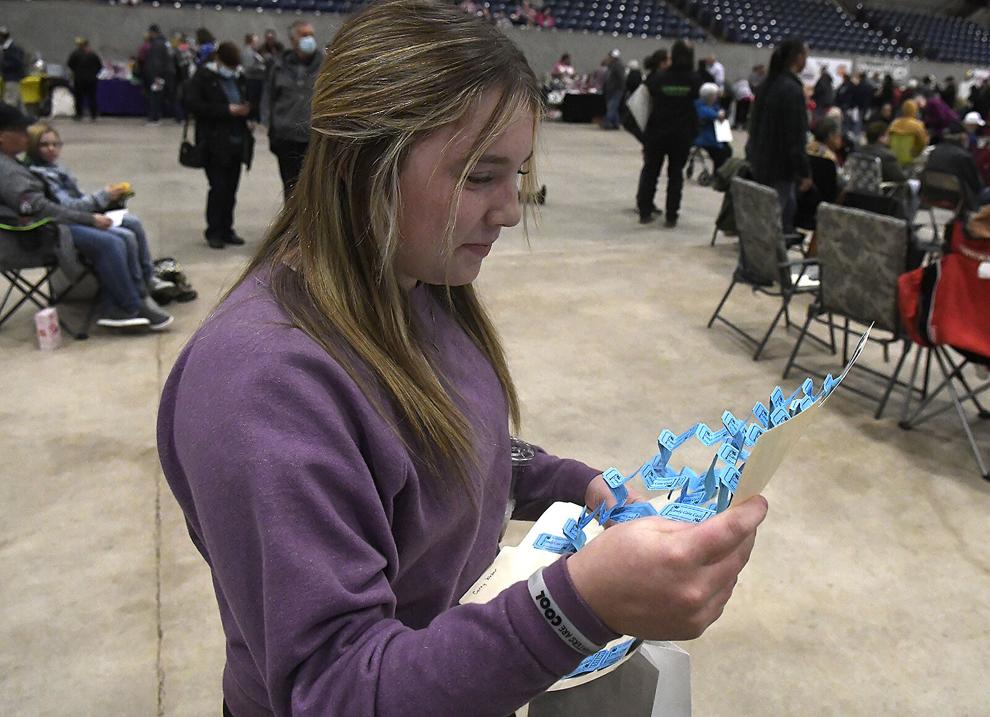 Vicky Ebbs and Judy Leal, longtime friends, arrived at Chisholm Trail Expo Center with all of their tickets organized on pieces of cardboard.
Ebbs, a longtime Candy Cane Cash attendee, said that even without winning, the most exciting part of Candy Cane Cash each year is getting to have a good time with friends like Leal.
"It's also so nice that they're giving this money away. They don't have to do this," Ebbs said. "Someone needs the money."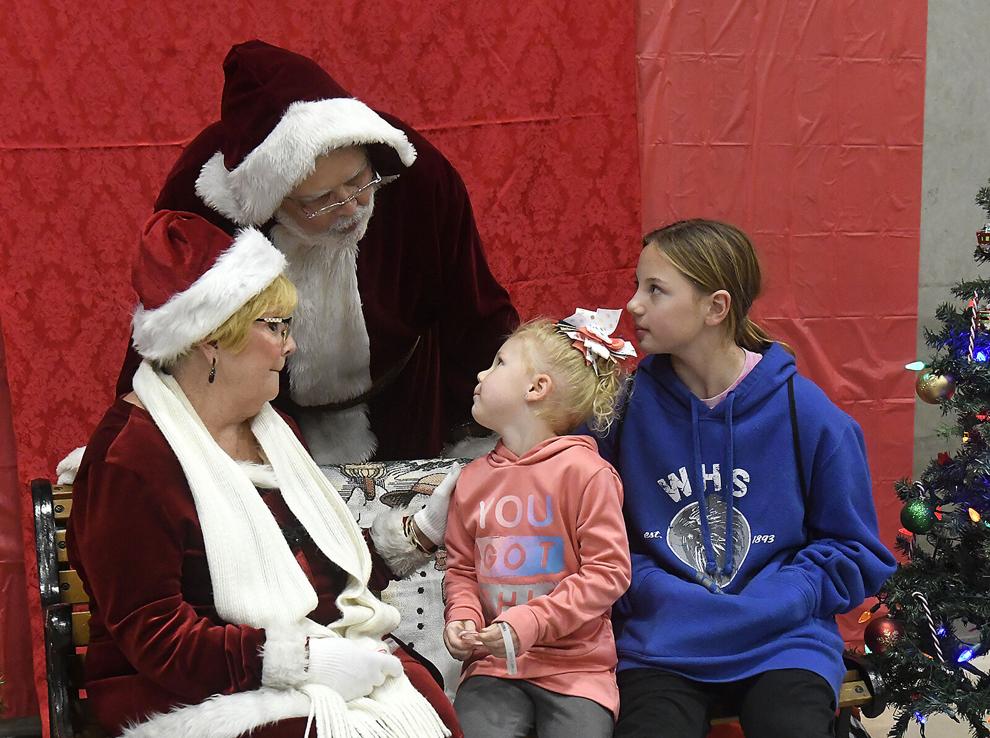 Sponsors of Candy Cane Cash include the Enid News & Eagle, Greater Enid Chamber of Commerce, Security National Bank, Enid Regional Development Alliance and the city of Enid.
"It was a great evening," said Cindy Allen, publisher of the News & Eagle. "We had a good turnout. People collected their tickets and came out for the drawing, and that's what we like to see."
Jumbo Foods and Price Cutter will hold a "Second Chance Drawing" at noon Dec. 20. A name and phone number must be on the back of the ticket.
Between Dec. 8 and 19, participants can bring unused Candy Cane Cash tickets to any of the three Jumbo Foods locations in Enid — 2311 W. Willow, 1716 S. Van Buren and 221 S. 30th — for a chance to win a new grill and $500 in certified Angus beef, or to Price Cutter, 917 E. Broadway, for a chance to win two new kids' bikes and free groceries for a year (a $100 gift card per month).