WOODWARD, Okla. — When High Plains Technology Center (HPTC) retooled its existing wind turbine class seven years ago, it was difficult to fill the 12-member class.
No more, according to Taylor Burnett, assistant superintendent for business and industry services.
The 20-week class, which started Jan. 2, drew 22 applicants, and interest has grown so much that the class is now offered twice a year.
"It's the second-fastest growing occupation and for a time it was No. 1,'' he said. "The medical field will always be there, but wind technology is a strong No. 2. There's been a lot of growth in construction.''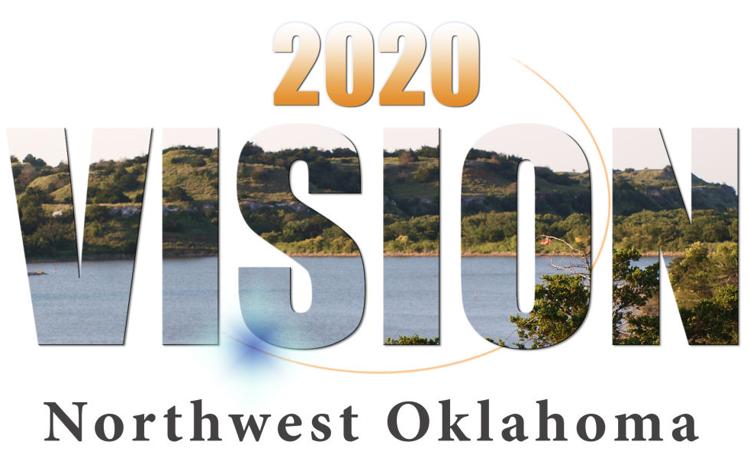 HPTC was the first technology center in the state to offer a course of study for wind turbine students. The program has been in place for 12 years. It is the first and only Global Wind Organization (GWO) certified provider in Oklahoma for existing wind industry training.
"We go through an intense process,'' Burnett said about applicants. "We have to get the right applicants for the class.''
GWO is a non-profit organization of wind turbine owners and wind turbine manufacturers committed to the creation and adoption of standardized safety training and emergency procedures.
Out of class, into the field
Getting certified as a wind turbine technician is as good as getting an associate or bachelor's degree, Burnett said.
Applicants have ranged from 18 to 56 years of age. The student must be in excellent physical condition; weigh less than 265 pounds, due to manufacturer's equipment restrictions; be conversant in English; and be comfortable learning how to climb and rappel/evacuate from heights, as wind turbines can be as high as 300 feet.
Emphasis on safety
The training facility has been constructed specifically to deliver wind industry training and includes a working 45M, 100 KW Direct Drive Turbine on site, a 2.3 Megawatt Nacelle and an indoor 35-foot multi-purpose climbing tower that allows HPTC students to train in climb and rescue year-round.
There is one full-time instructor and four others who assist on the safety and technical side, Burnett said.
The first emphasis is on safety, Burnett said, pointing how dangerous it can be to be 300 feet in the air.
The overall goal of HPTC is to support businesses located not only in the Oklahoma Panhandle or Woodward but in Texas, Kansas and Colorado. Burnett said all four states are in the top 10 for installed wind turbines in the United States. Most students are offered jobs before they graduate and complete the GWO standardized course in basic safety and technical training that is provided every two weeks.
"Our goal is to get them in front of the right people,'' Burnett said. "We team up with wind turbine contractors and subcontractors to offer GWO training. Companies need qualified technicians now, and GWO training is successful because everyone has the same certification.''
Saving lives is the goal
Burnett said he sees the value of training on the job.
"When a student calls and says I helped save this person's life, that's what it's all about," Burnett said. "GWO will save someone's life."
Burnett said GWO has been able to expand the job market by offering a growing number of international standards for safety training and emergency procedures and providing certification transparency. The training portfolio includes basic safety, basic technical, advanced rescue, enhanced first aid and blade repair, with Slinger Signaler soon to be available. Training of technicians is verified easily through the GWO WINDA database.
The HPTC instructors focus on wind turbines and GWO modules, which include first aid, manual handling, fire awareness, working at heights, mechanical, electrical, hydraulics and installation training. Burnett said the majority of the instructors bring hands-on experience as technicians on wind turbines
"This is the wave of the future," Burnett said. "You always have to be changing because career tech can change on a dime. We want to be hands-on. We embraced the changes in technology. Why not embrace this form of energy. Oklahoma can be a leader in wind as well as oil and gas and be able to generate power that people can use along the coast. They use energy. We need to find a way to get it to them."
And the farms in Northwest Oklahoma pack an energy punch. For instance, Skeleton Creek Wind Farm — owned by NextEra — in Pond Creek will have 250 megawatts of wind, 300 megawatts of solar and 800 megawatts for battery storage.
Hands on training
The HPTC course is hands-on, and from Day 1 students are learning to work on wind turbines.
"We want them to be troubleshooting," Burnett said, "and figure out the faults by themselves. We take them at least 125 feet up in the air. We want them to understand what it's like up there as well as trusting the equipment."
The last graduating class consisted primarily of those in the High Plains area. They have seven sending schools — Woodward, Fort Supply, Buffalo, Sharon-Mutual, Fargo-Gage, Mooreland and Vici.
Burnett said farm kids usually make the best technicians because they are accustomed to having to fix equipment and be able to adjust.
"We need someone who can work with their hands," Burnett said. "The training they get in FFA helps. They are used to working with hydro systematics."
---
2020 Vision: All Northwest Oklahoma stories