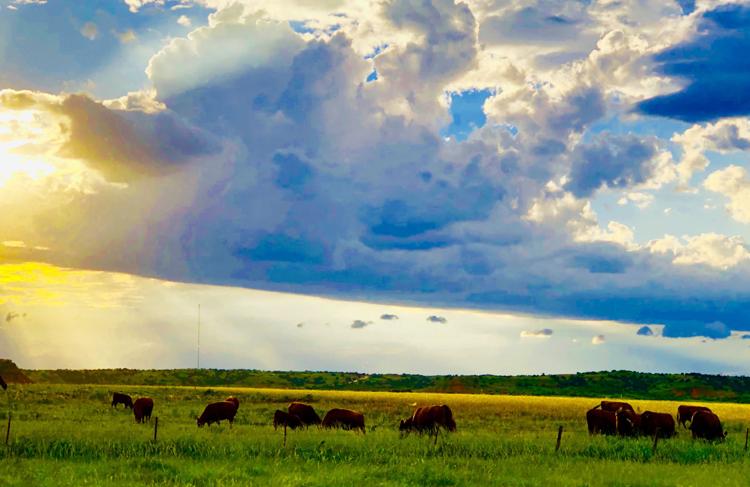 FAIRVIEW, Okla. — Wheat and cattle farming aren't anything out of the ordinary in Northwest Oklahoma. But John's Farm, northwest of Fairview in rural Major County, isn't your usual wheat and cattle operation.
John's Farm, owned by John and Kris Gosney, has been working as an organic operation since 1996. It was the first farm in Oklahoma to be certified organic by the Oklahoma Department of Agriculture and now provides certified organic, USDA-verified, grass-finished and AWA (Animal Welfare Approved) beef directly to consumers across the state.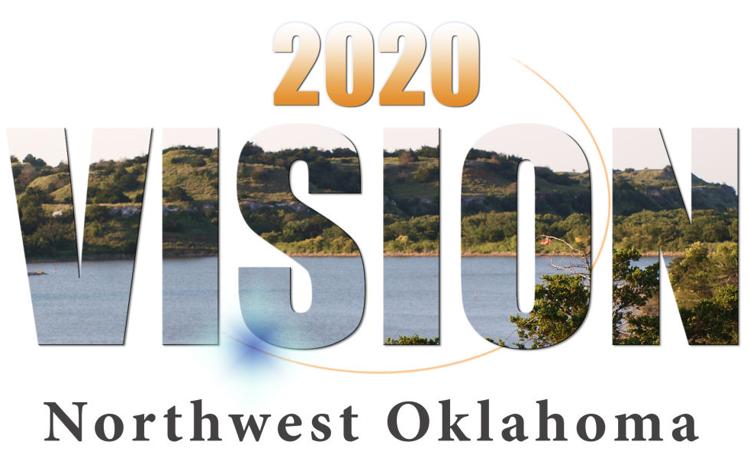 According to the farm's website, the land has been in the family since the 1893 Land Run, when Kris' and John's great-grandfathers made the run and settled 20 miles apart in the Cheyenne Valley. 
Kris said while organic farming may sound unconventional now, it's really getting back to the methods their great-grandfathers brought to the land.
"Back then, conventional farming was essentially organic," Kris said. "Our parents' generation started using different techniques, but before that they weren't available."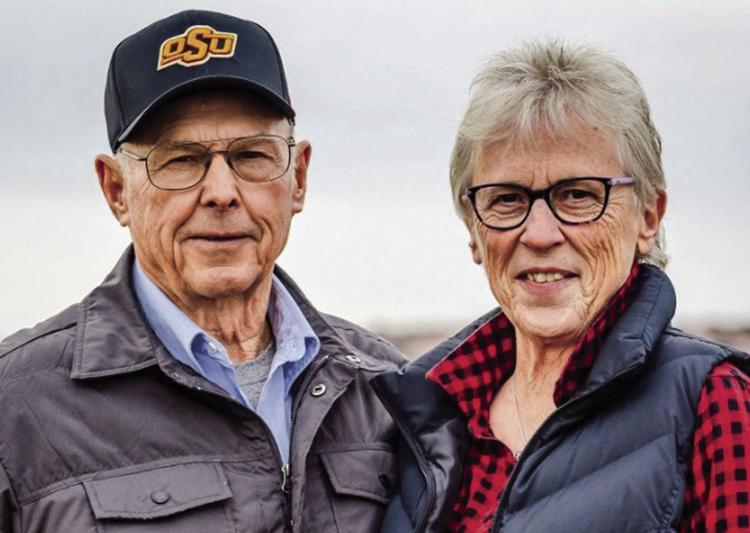 A defining moment
John and Kris were introduced to organic farming practices in the 1990s when a neighboring farmer offered to rent them his land — with the provision they keep it organic.
Kris said it did not take her and John long to be attracted to the old way of doing things.
"I think after several years of being involved in both, John just felt more and more the organic, sustainable method was where he wanted to go," Kris said. "He felt that defined him as a farmer more than anything he'd ever done."
Over the next several years, the Gosneys transitioned their entire farming operation to organic procedures, and they now raise organic Red and Black Angus cattle, wheat, barley and alfalfa, all on 4,000 acres of cultivated and pastured land.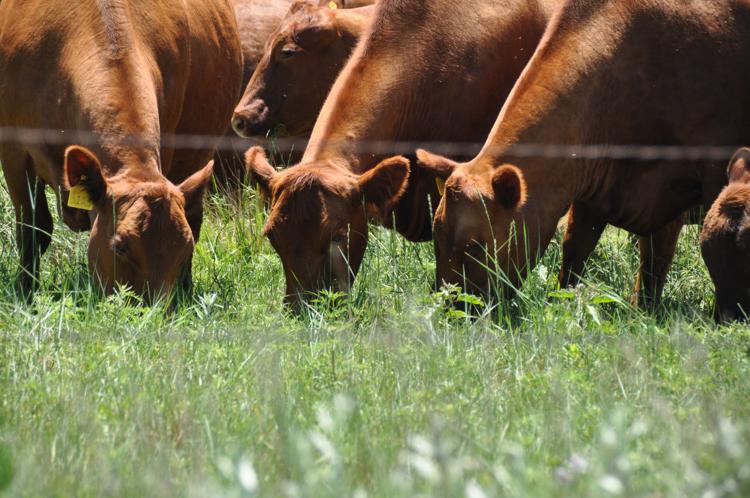 'Quite the learning curve'
One of the biggest hurdles in that transition, Kris said, was learning to market farm products directly to consumers, without the network of conventional agriculture producers.
"That was quite the learning curve, because at that time we didn't realize agriculture could, and for us needed to, involve a marketing plan," Kris said. "When you're conventional, you use that model that's built in — the sale barn and the grain elevators. We had to learn something new. It was a new concept, and still is really, and it's challenging. It's always changing."
About 10 years ago, John's Farm started marketing meat directly to consumers at farmers' markets around the state. 
They just finished up marketing at the OSU-OKC Farmers Market in Oklahoma City, and in April they will begin marketing at the new Scissortail Park Farmers Market in Oklahoma City.
"That will be a new venue for all in the Oklahoma City area," Kris said, "and we are excited about that opportunity."
A newer marketing approach brings the meat directly to consumers, in communities across the state.
Online orders for beef are delivered to predesignated pickup points in cities across the state, with John's Farm visiting each location once per month. In Enid, John's Farm brings beef to deliver to customers in the 4000 block of West Garriott.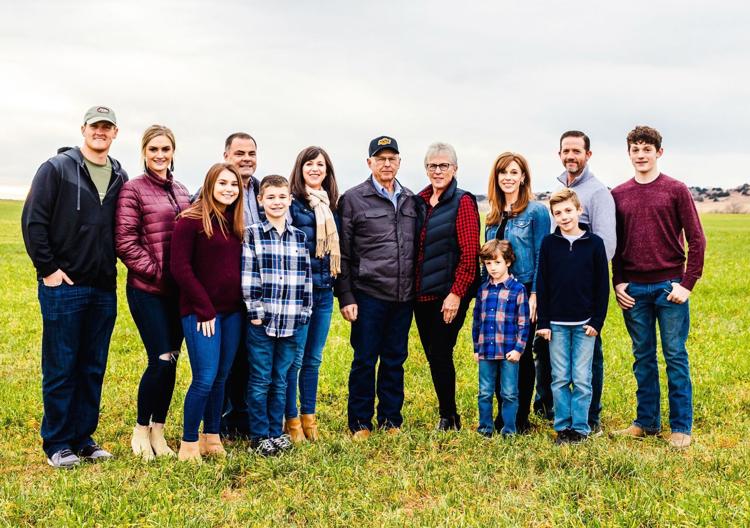 Knowing their customers
Kris said customers are attracted to the delivery sales because they know where the beef is coming from, and they can verify its quality.
"There are consumers out there especially concerned about the healthiness of anything they consume," Kris said, "and by being able to access an organic product that is grass-finished — and has been tested and proven to be healthy — that attracts the consumer that wants that kind of food, and consumers like to be able to know the source and trust the source of their food."
Kris said John's Farm isn't looking to grow into wholesalers or the restaurant market. She said they like dealing directly with those who are going to buy, cook and serve the product to their families.
"Probably the best thing about having the consumer as our target market is we've met people and made friends with people all over the state, who are just a wonderful group of people," Kris said. "The relationships we have built are just so meaningful and keep refueling our desire to continue with the products and the process we have here at the farm."
John's Farm also welcomes groups to the farm for a limited number of agritourism stops each year. This summer the Oklahoma County Master Gardeners will make a return trip to tour the farm and learn about organic processes.
For information on John's Farm and their organic products, go to https://www.johnsfarm.com.
---
2020 Vision: All Northwest Oklahoma stories