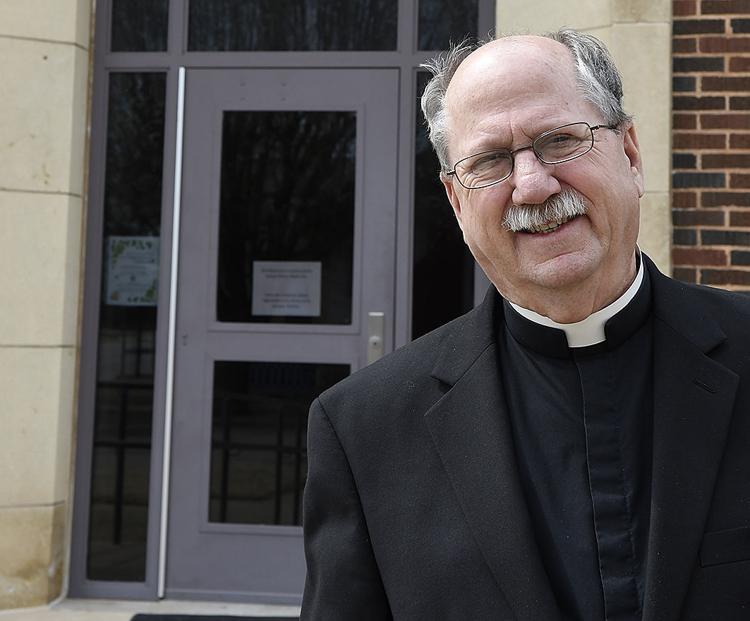 ENID, Okla. — It takes some pastors time before a new church and town starts to feel like home. However, to the Rev. Mark Mason, Enid, Oklahoma, was home long before he became the new lead pastor at St. Francis Xavier Catholic Church in July 2018. His relationship with the church reaches back to his school days.
"I grew up in this church," Mason said. "I went to school here starting in first grade at St. Joseph's Catholic School, and at that time they had a high school. I graduated from the high school in 1967, one year before it closed."
Coming back home
Growing up, Mason lived in a neighborhood directly north of St. Francis Xavier, and he said it hasn't taken him long to adjust to moving back.
"This is like living on a block that I lived on for twelve years of my life, basically," he said.
Although the high school is no longer running, Mason said he is glad to see St. Joseph's still is open after all these years for students in preschool to the fifth grade.
"I firmly believe in Catholic education and it's necessity even more today in our world in which we live," he said. "And I am very thrilled to be a part of that again."
Receiving a calling
Although Mason said he cannot name the day nor time when he felt God began leading him toward priesthood, he can remember having thoughts about it early in his education.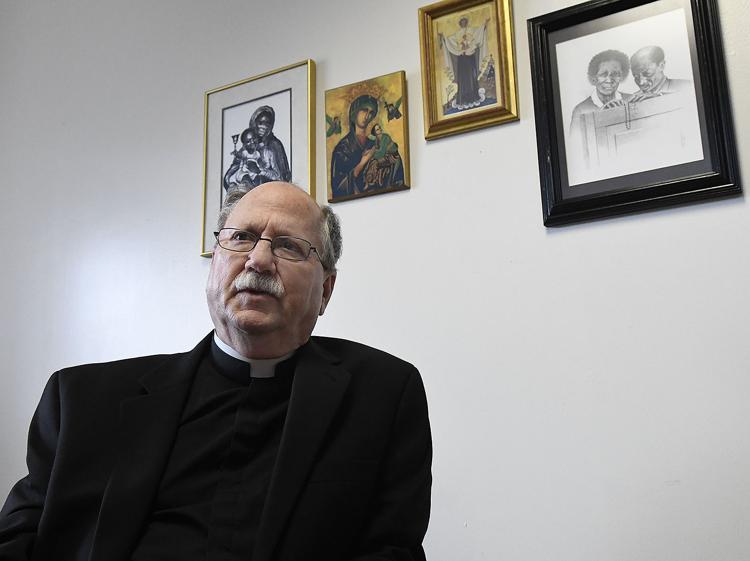 "I think in grade school I began to think about it and in junior high" he said. "I began to think about it very profoundly in high school."
However, Mason said it was not until college that he began to act upon these feelings after he had begun attending Northwestern Oklahoma State University in Alva.
"I went one year to Northwestern State in Alva before I finally decided that I would enter the seminary," Father Mason said.
From there, Mason attended three years at a small university in San Antonio, Texas, that had ties to St. Mary's University.
"Seminary is the beginning," he said. "The first four years you are probably discerning the vocation."
For the most part, Mason said, it was no different than attending a regular university.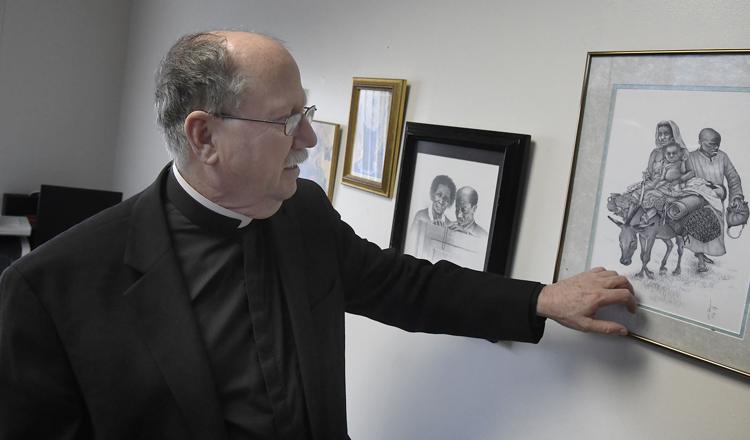 "The emphasis, really, while we're in the seminary is centered around prayer and around community," he said, "but also to embed us into a rhythm of prayer and prayer life."
Prison ministry
After completing his education in San Antonio, Mason moved on to do his graduate study at St. John's University in Collegeville, Minn.
As is tradition, Mason was first ordained as a deacon and was allowed to baptize, preach and witness weddings within the Catholic Church. He was then assigned to the parish at the Catholic church in Hennessey to serve as a deacon.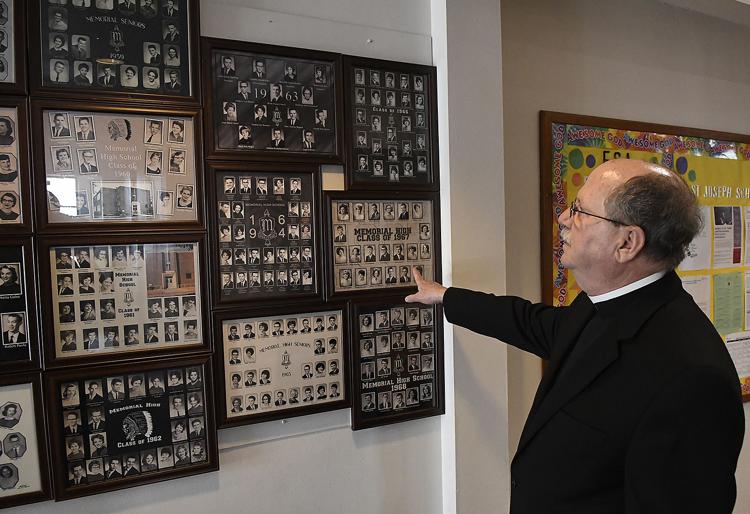 For most of his career, Mason said he served as an associate pastor in Oklahoma City and Midwest City. During that time, he said he was active in ministering to inmates as well.
"Probably about 20 of my years as being a priest has been in prison ministries," he said. "I've been assigned to parishes where there was always a prison ministry attached to them."
A foreign language
His biggest challenge during his time as a minister, he said, was learning to preach in Spanish. While in San Antonio he had been placed in a French class by his college adviser, who was certain he would need to learn the language versus Spanish.
"To tell you the truth, I was lost in French, so I went to my academic adviser and said to him, 'You know, I think I would like to drop out of this course and maybe take Spanish,'" he said.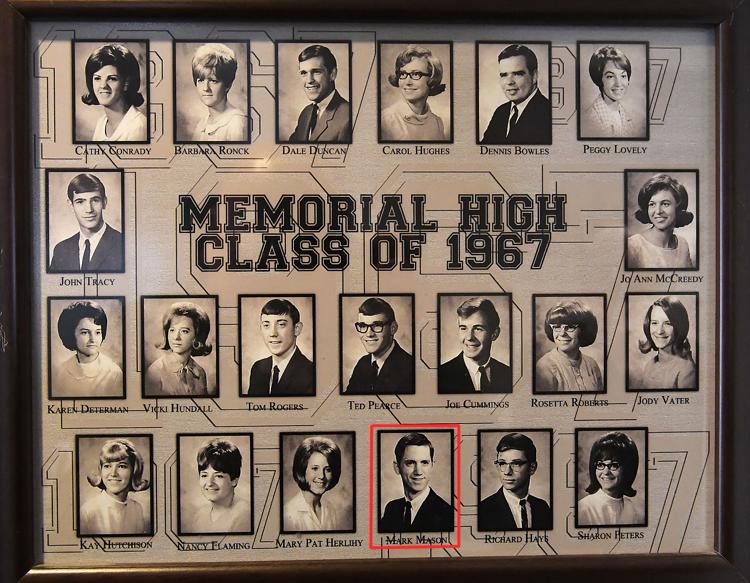 His adviser disagreed, and said to him, "Oh no, no, you'll never need Spanish."
This proved quite untrue, as proven when Mason began serving as associate pastor at Hennessey. Years after completing his work as a deacon, Mason said he returned to the church and was told there would be a service in Spanish. This was somewhat of a challenge, he said, especially right before his first Sunday service at the church.
"So I went there that Sunday and I told the people 'no habla espanol, but we'll work at this,'" he said. "Because so many of our prayers are written for us, I could read the prayers in Spanish, but I had to learn how to pronounce the words."
Fortunately, Mason said his congregation was understanding and, with some help, he persevered. He said he attributes much of this to God and the resources provided to him during that time to enable him to succeed.
"God sets stuff before us," he said. "We should never say never say no to God, and if it's there, you've just got to do it. He'll provide the rest of it."
Lifetime influence
Sometime later in his career, he found his home in El Reno to pastor both the church there and at Union City, where he would retire. At least, that's what he thought.
"When I went to El Reno my assumption was I will retire out of El Reno and not go anywhere," he said.
At that point, Mason had just turned 69 and was staring down his retirement age of 75, when God decided to move him one last time.
The day he received the phone call from the Archbishop, Mason said moving was truly the last thing he expected.
"I just thought, 'What in the world did I do now?'" Father Mason said. "It went over my head because I was not expecting to move."
Father Mason said when the Archbishop asked him to go to Enid, he was shocked to be asked not only to move but to return to his hometown.
Building on Tradition is a special section that will publish in the Enid News & Eagle for eight Sundays in February, March and April 2019.…
"I was very happy in El Reno and Union City," he said. "A lot of good things were, and are still, happening in those two parishes."
Mason said he expressed this to the Archbishop but also said "do with me what you will."
From there, the rest was history. Now, as he celebrates his first Easter with the Church, Mason said he looks back on his move to Enid as a miracle by God.
That miracle has now allowed him to return once again to the place that will forever hold the memories of an education that would influence him for a lifetime.