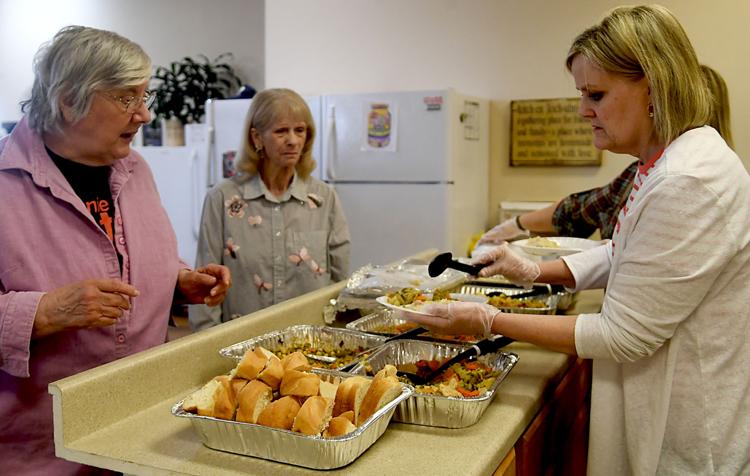 ENID, Okla. — For many seniors, loneliness and a feeling of detachment from the community can be a daily struggle.
Volunteers and staff at RSVP Senior Social Center, 202 W. Walnut, work to overcome that struggle with daily activities, meals, transportation and a food support program for low-income seniors who can't make it to the center.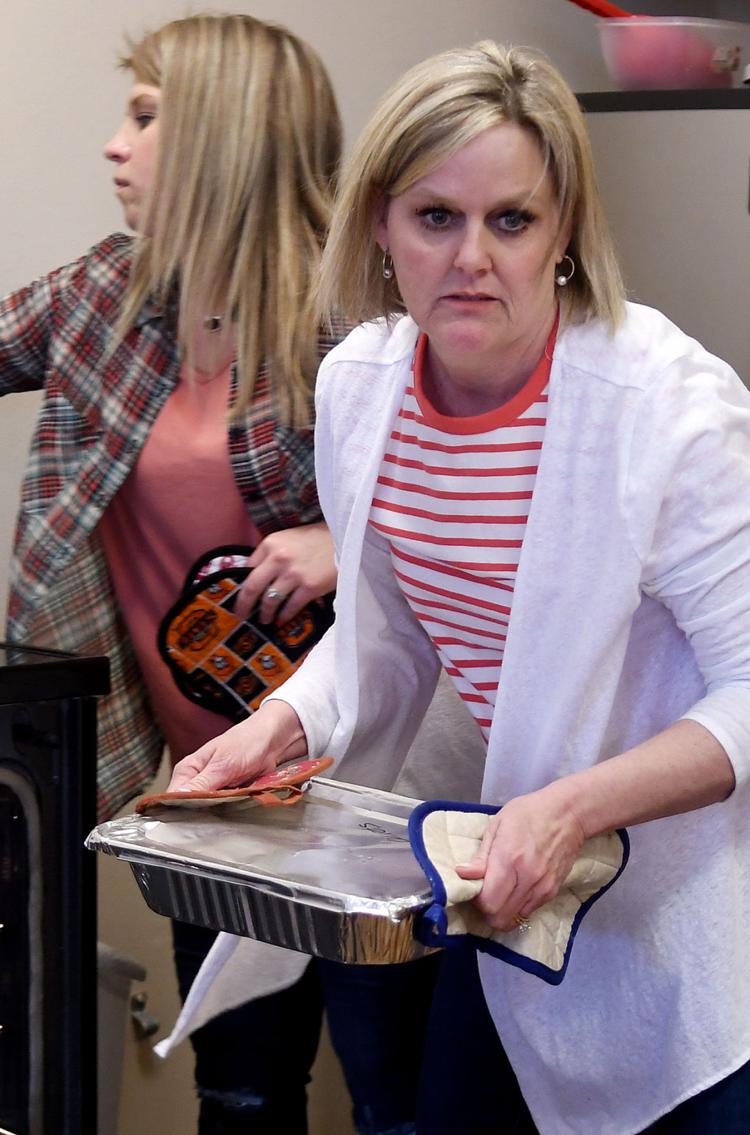 The center is open 10 a.m. to 1 p.m. Monday through Thursday for those 55 and older and serves a noon meal each day for $2. A van service is available to bring seniors in Enid to the center, for a round-trip fare of $1.
Place to socialize
Kim Blankenship, director of RSVP Senior Social Center, said the van and meal prices are kept low to make them as accessible as possible for all seniors. And about 30 people a day take advantage of the services.
But, she said, the center's biggest draw is as a place for seniors to socialize with their peers.
"A lot of them will come early, just to have time to socialize and make new friends," Blankenship said. "It's been a really good resource for a lot of the elderly who otherwise wouldn't be able to visit, socialize and just get out."
Blankenship visited with the News & Eagle while more than two dozen seniors were busy chatting and playing cards and pool. She said close-knit friendships are formed quickly among the center's clients.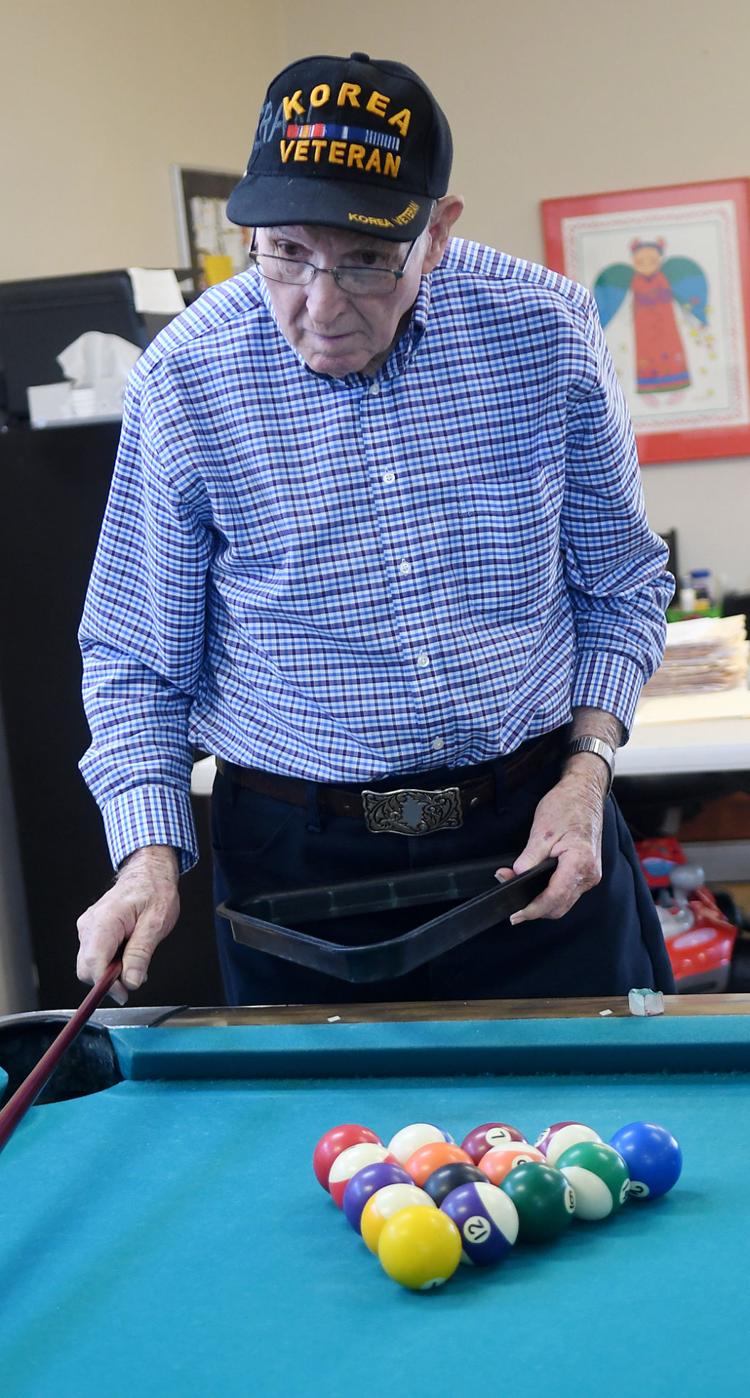 "None of them knew each other when they started coming," Blankenship said. "They just came and made friends, and they enjoy visiting with each other."
Bingo and monthly birthday celebrations, and the occasional movie day or educational program, round out the programs at the center.
'Takes a village'
The center isn't necessarily for low-income seniors, Blankenship said, but some of the clients do rely on the daily meals to supplement their nutrition.
Long Term Care Authority of Enid helps underwrite the cost of the meals with a grant, but Blankenship said the center relies heavily on private donations to fund its meals and programs. For seniors who can't get out, the center operates a food box program, supported by Regional Food Bank of Oklahoma.
Volunteers deliver 276 boxes of food the first Monday of each month, providing seniors in need at area low-income senior apartments with staples and canned goods.
"It's just a good way to help low-income seniors get through the month if they're on a fixed income," Blankenship said. "It takes a village of volunteers to make that happen."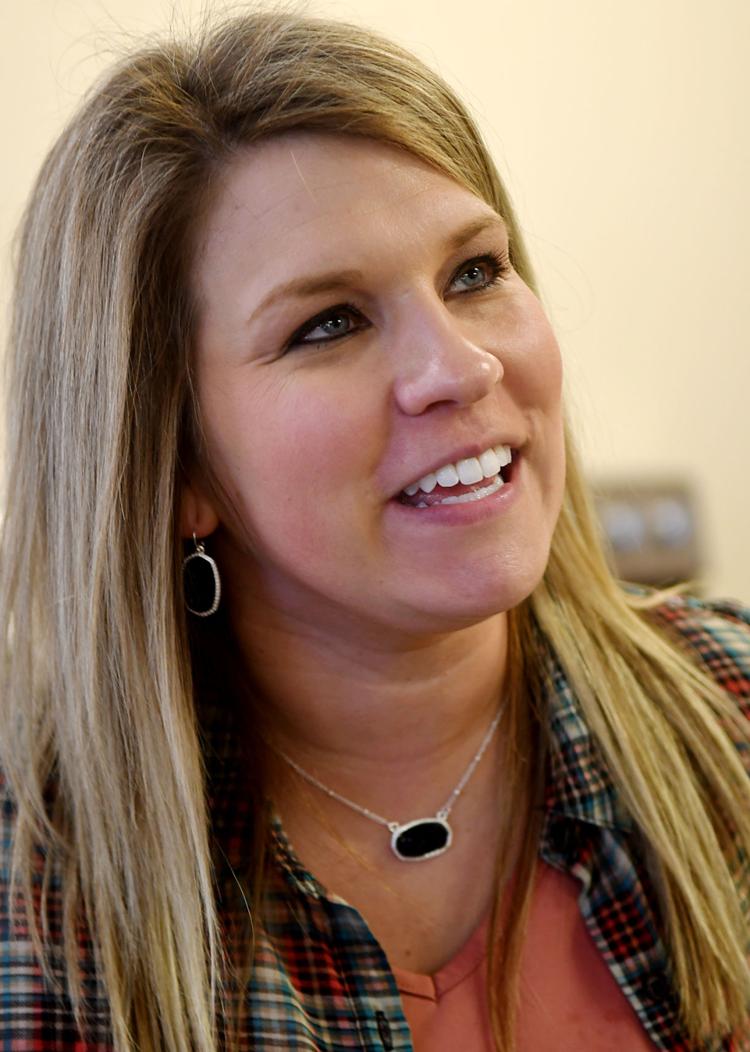 'A second home'
Volunteers help in a number of ways, from checking in clients to serving meals and cleaning up. 
For Lacey Young, volunteering at the senior center has become a family affair. She started volunteering there three years ago when her oldest son, Bentley, was one.
"I was a stay-at-home mom, but I was used to working since I was 11 years old," Young said, "and I just needed to get out of the house and have adult interaction."
She started bringing Bentley with her, putting him down for his naps during the seniors' lunchtime.
"The elderly people just loved him to pieces," Young said, "and we started out coming up here twice a week, then three times and before long we were here every day."
Bentley, now 4 years old, is in school while his mom volunteers. But, his little brother, Bodey, 10 months old, has taken his place at the senior center with its surrogate grandparents.
"They treat them like their own grandkids," Young said. "They really adore them. It's like a second home for us here."
Building on Tradition is a special section that will publish in the Enid News & Eagle for eight Sundays in February, March and April 2019.…
Place to plug in
Lydia Wideman, a retired Navy nurse, started coming to the senior center recently. She said she enjoys that family atmosphere.
"It's just nice to have a place to come and visit with people," Wideman said, "and I'd like to see more people come and enjoy it."
Dianna Waldie, who has been coming to the center for several years, said it's her one opportunity for social interaction.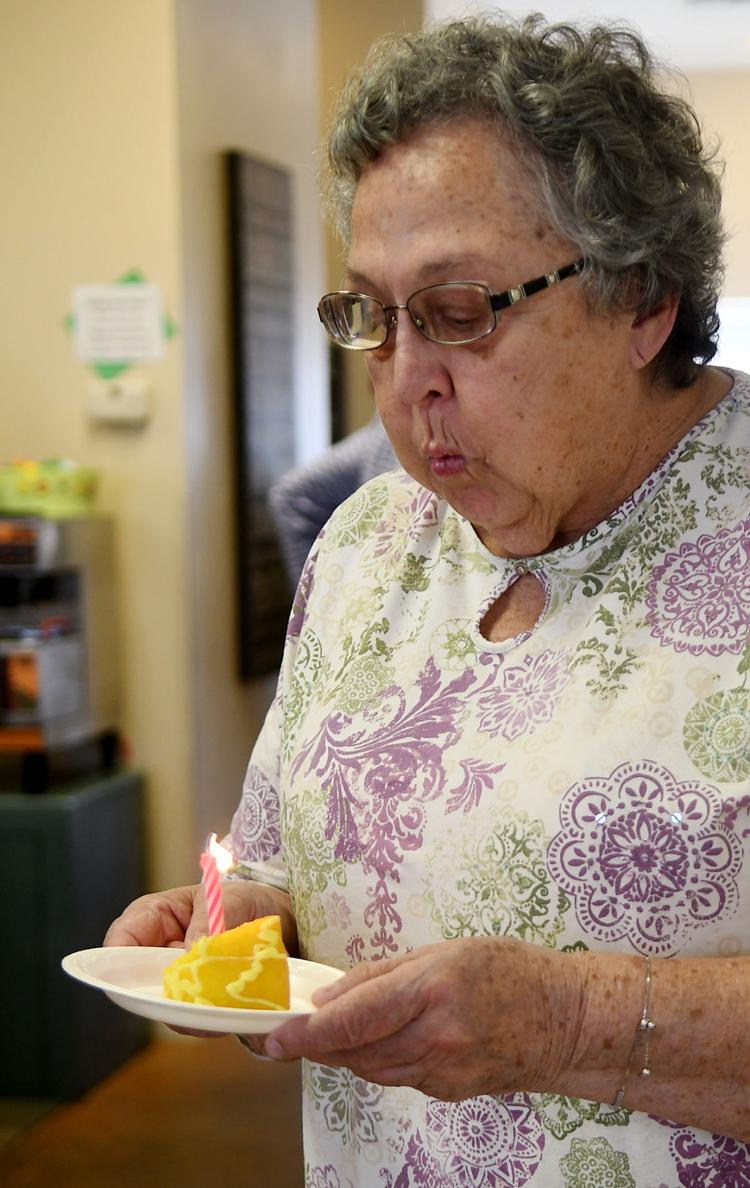 "I live by myself, and I don't see anybody, except when I come here," Waldie said. "Coming here, I meet new people and have a chance to talk."
She said that interaction helps keep seniors plugged in to the community.
Linda Swart, who's been coming to the senior center for two years, said the center helps keep seniors from feeling alone in their day-to-day problems and gives them an outlet to support each other.
"You come here, and you can talk to people and hear what other people are going through," Swart said. "Your own problems never seem so big when you can talk to someone else."
For others, the benefits of the senior center can be as simple as a game of pool or cards with friends.
Caral Ream, who started coming to the center two years ago, said it's just a good place to meet up with old friends, make new ones and enjoy a game of pool.
Whether you're a senior, or someone looking to give back to the community, regular volunteer Ralph Cox said the RSVP Senior Social Center is "a great place to be."
"I love it," Cox said. "I ride my bike here every day to see friends and just be together."
For information on the senior center, call (580) 234-2806.