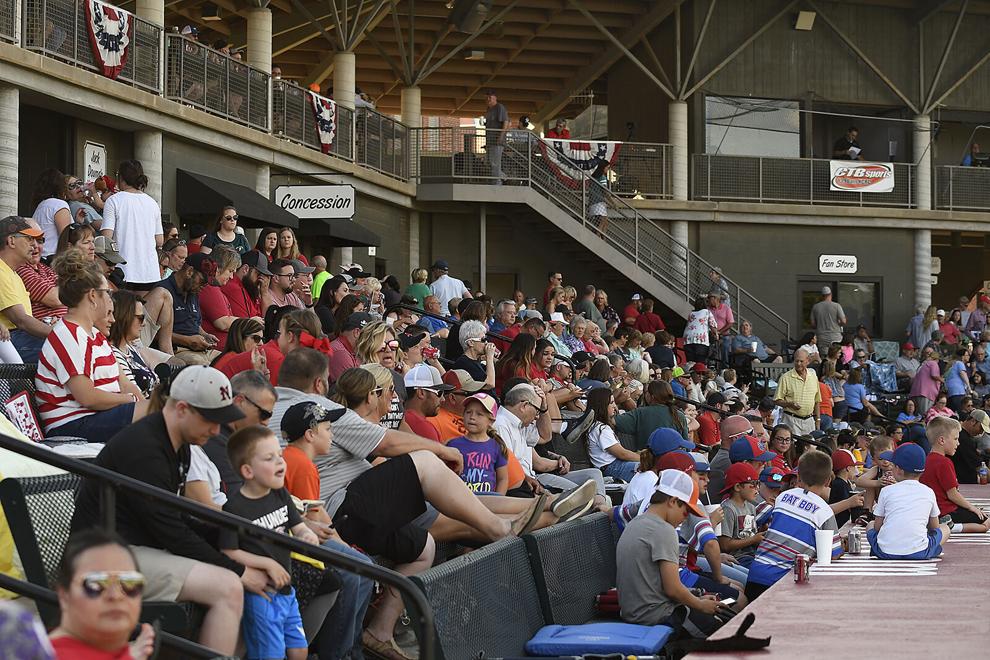 ENID, Okla. — Ask any Division II Junior College baseball player where he wants to be on Memorial Day weekend and odds are he will give you the same answer: Enid, Oklahoma.
Enid's David Allen Memorial Ballpark has hosted the NJCAA Division II World Series since 2009, earning a national reputation for hospitality.
"These teams don't say, 'We want to go to the World Series' ... (They say), 'We want to get to Enid,'" said Rob Houston, director of Visit Enid, the tourism arm for Enid. "That's a tremendous feather in our cap.
"It's a big tribute to our community as a whole when these teams drive up and down the streets in their buses that they see marquees of our businesses saying 'Welcome Junior College World Series.' Something like that makes them feel special … makes them feel like they are here for national championship experience. You take this to a bigger community, and it just gets lost … nobody around that area really cares about it."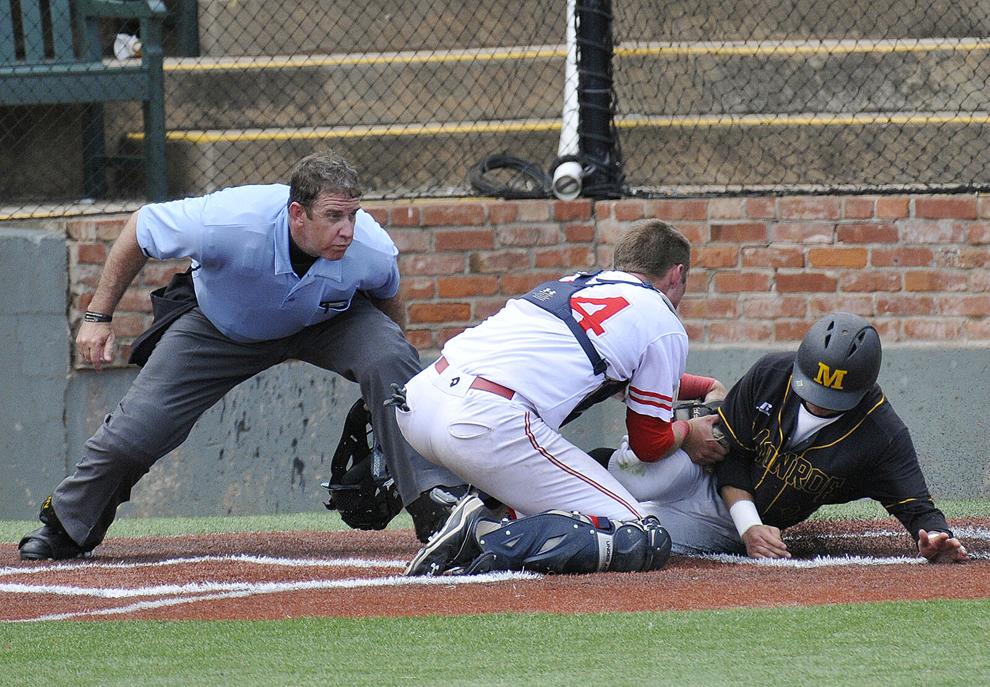 'Love for baseball'
Enid has had its multi-year contract renewed by the NJCAA board three times, and negotiations for the future are going well, said ballpark director Bill Mayberry.
"This gives us an excellent opportunity to exercise our love for baseball that goes back to the 1900s," Mayberry said.
Mayberry teamed with then-Northern Oklahoma College Enid coaches Raydon Leaton and Jeremy Hise to make a successful bid. He said, "The thing we wanted to try to shine the most in was the athletes' experience."
"I think we have done that, and the community has done that," Mayberry said. "Without a doubt the No. 1 reason this has succeeded has been the hospitality of the community."
On the path forward 2022: Building a resilient community is a special section that will publish in the Enid News & Eagle for eight Sundays…
All of the 10 teams attending in 2022 will have a host family as well as a sponsoring business, civic club, a church, and a youth team, which will sit behind their team's dugout and cheer.
Those teams often will go see their youth team play at Crosslin Park, as well as attend the sponsoring church or civic club.
The host families often will rotate as their children get older. Relationships are developed.
"We have several of our hosts that have visited the colleges whose teams they hosted," Mayberry said. "I know one family that went as far as Avery Point, Conn."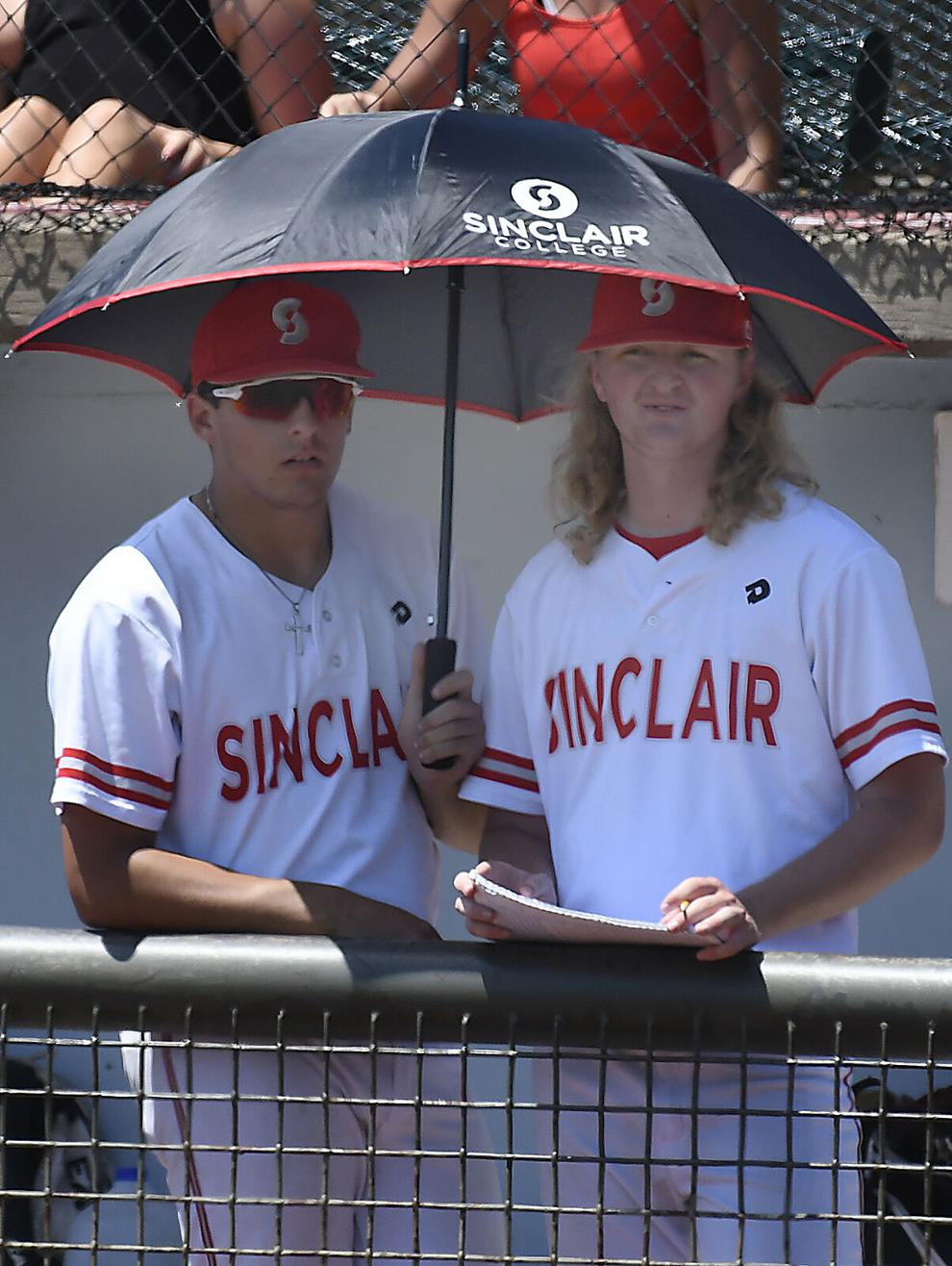 Mayberry knows firsthand of those relationships. His son, Maddux, was a member of the Enid Astros while growing up that "always hosted a team, usually LSU Eunice."
"They have developed relationships," Mayberry said. "They will text and do things now and then. Now that he's at NOC (Enid), he wants to play in the World Series. It means a lot to him."
Players from past years have passed on their stories and memories as businessmen.
"You could be waiting on a airplane or a bus or standing in line, and a conversation comes up that always reflects positive on Enid," Mayberry said.
Houston said the host families are "huge" in the behind the scenes activities that can build up to a memorable experience.
The tournament committee always feeds teams the night before — this year it will be barbecue sandwiches and baked beans.
Mayberry tells visiting players to be themselves and hopes the hospitality and the ambiance of the downtown Enid ballpark — some have been amazed by the train that go past the ballpark — lives up to that reputation of an eventful experience.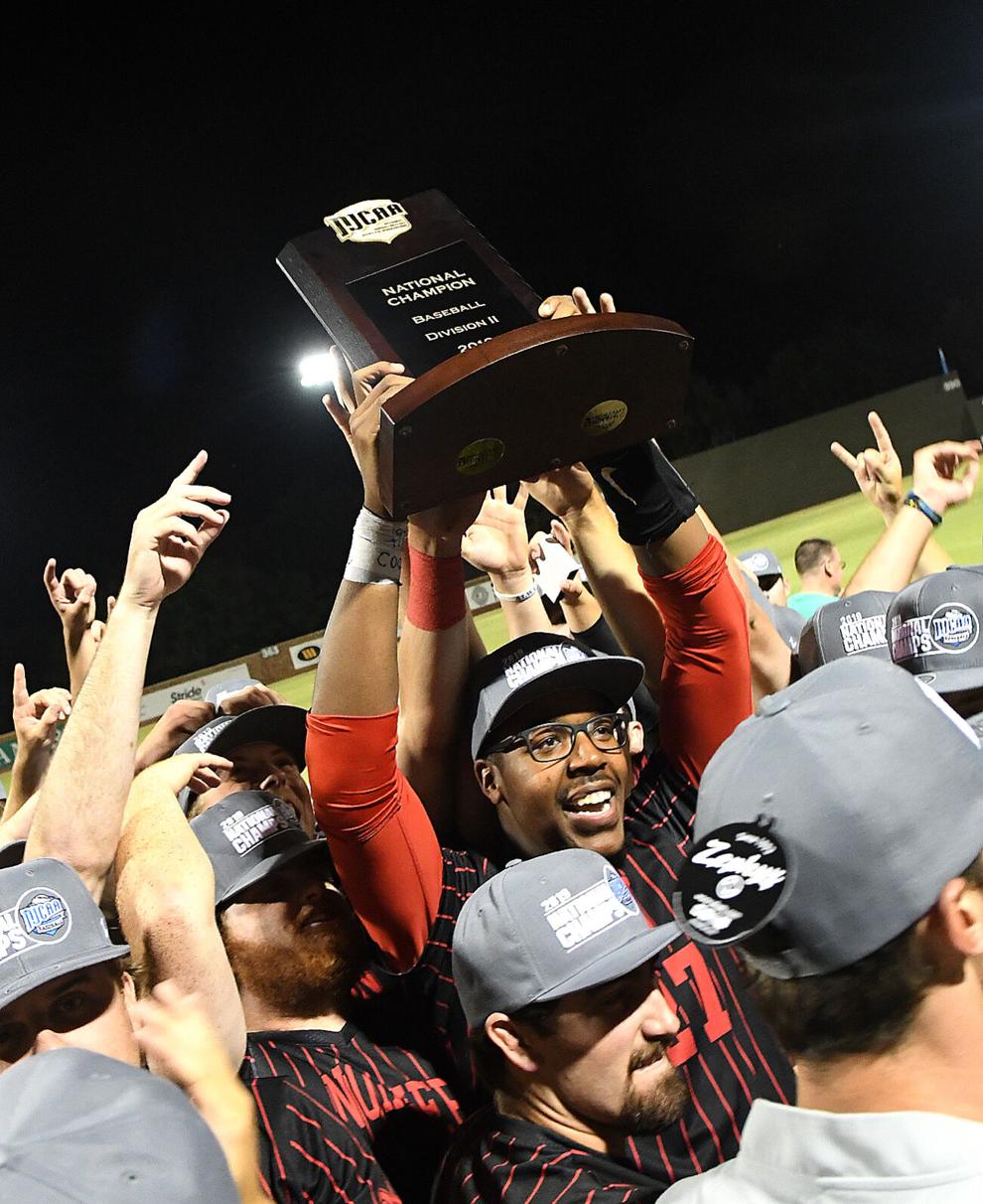 Hometown atmosphere
Throughout the years of play in Enid, 48 Division II teams have qualified, including NOC Enid three times, Western Oklahoma seven times and Murray State twice.
Defending national champion LSU Eunice's fans are known for their cowbells. Western's fans are known for their drums.
Public address announcers, such as Tom Nelson, have tried to play music that is related to a team's area.
"When the PA guys start playing "Louisiana Saturday Night," they are all up clapping, and it seems like (LSU is) the home team," Mayberry said. "That's OK. They have won it enough to deserve the satisfaction and feeling of ownership in being in Oklahoma."
But no one holds the ownership better than the hometown NOC Enid Jets, which on May 31, 2019, as Dylan Caplinger's ninth-inning home run gave NOC Enid a 5-4 win over Mesa, Ariz., won its first-ever national championship before a crowd estimated as high as 4,500.
"That's the best thing that can happen is NOC Enid qualifying," Mayberry said. "That really helps the gate. Everything was full that night."
It still is emotional to NOC Enid coach Scott Mansfield, then the team's pitching coach.
"It's something the entire team will remember the rest of their lives," he said. "To do it in our own ballpark was special … it was an unbelievable atmosphere. It's something you like to do every single year. It brought the community together. It was an honor to do that."
The championship "solidified everything that we preached," Mansfield said.
That night was emotional for another reason. It was the last game the late Joan Allen — suffering from cancer — would see at the ballpark named for her late son David. She drew a large standing ovation when introduced to the crowd.
"I know those three (championship circles, 2005 American Legion National champions, 2019 NJCAA Division II champions and 2022 Connie Mack World Series champions) out there on the outfield fence would have made Joan Allen so happy," Mayberry said. "That's the level of success she wanted for our teams."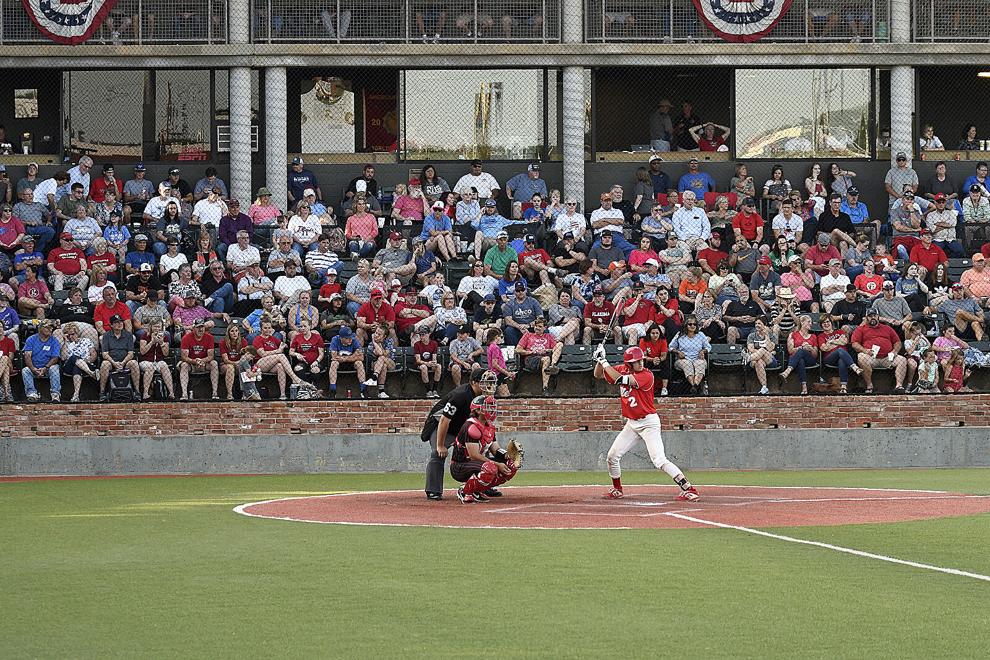 'Everyone has a story'
Recruiting is easier when one can point to a national championship trophy.
"It fuels the fire to be apart of the next one," Mansfield said. "Just seeing the excitement of all of the players hugging each other and the families that supported them just makes it that more memorable."
Being able to represent Enid on a national stage is "really special," Mansfield said. He said it's an advantage to sleep in their own beds and have a strong hometown crowd behind them.
"The community loves us to be there," he said, "but I think there is a lot of state pride for all the Oklahoma teams there. It's a great atmosphere. It makes everybody feel like they are at home."
NOC Enid has benefitted scheduling-wise. Contenders such as Des Moines Area Community College, Iowa Central, Northeast Nebraska and Southeast Nebraska have made yearly trips to the ballpark in February and March.
"That allows us to play good, quality teams that we may see in May and keeps us home," Mansfield said. "Being around good quality teams is a lot of fun."
Division II is pure baseball. No one is on a full scholarship. They play for the love of the game, often overcoming adversity.
"It's a little bit like March Madness," Mansfield said. "If you talk to the teams, you will find something special. Everybody has a story they have to tell and you guys (the media) can find it."
With rare exceptions, teams bus to Enid, often taking as long as 20 hours or more. Up until 2019, teams traveled a combined 95,950 miles to get to Enid.
The furthest distance covered by a team was CC of Rhode Island in 2012. The Knights ventured roughly 1,655 miles between Warwick, R.I., and David Allen Memorial Ballpark.
In 2019, players came from not only the United States but Canada, Puerto Rico, South Korea and Australia. Half of the 50 states were represented from Florida to Alaska.
Kevin Kiermaier of Parkland, the MVP of the first tournament in Enid in 2009, would go on to be a two-time Golden Glove winner for the Atlanta Braves. Andrelton Simmons, who played for Western, would be the No. 2 draft choice of the Atlanta Braves in 2010. He recently signed with the Chicago Cubs after playing for the Braves, Angels and Twins.
Rod Lovett served more than 10 years as the tournament director, beginning with the first series in 2009.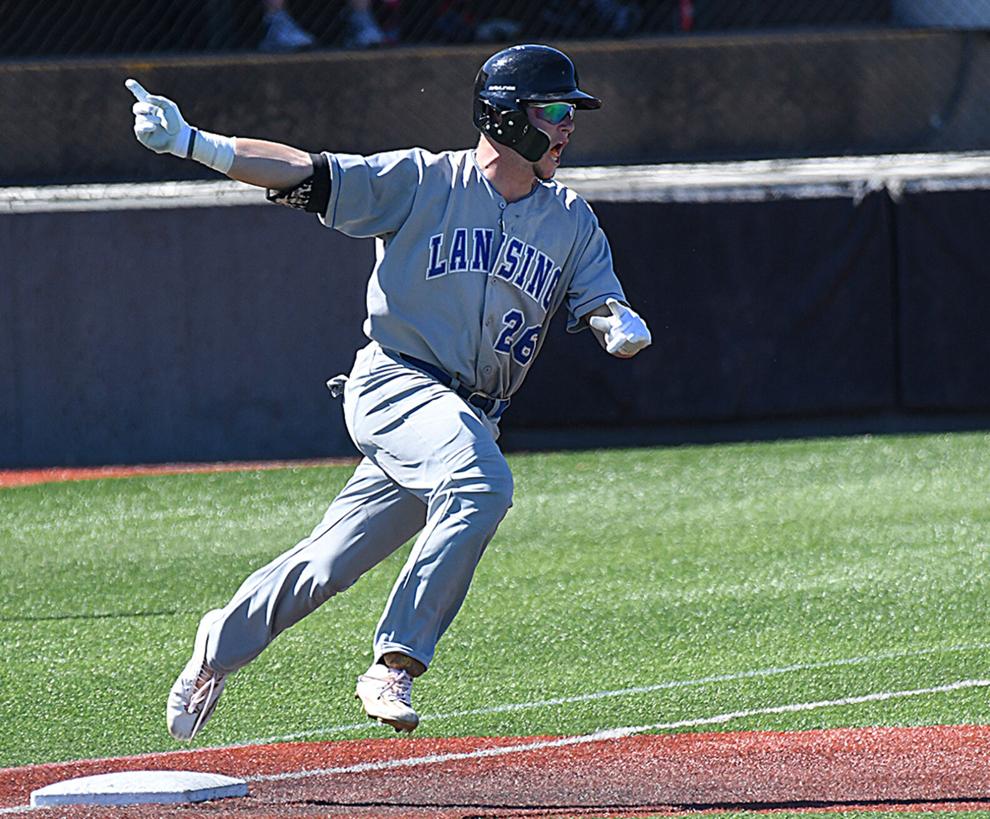 He told the News & Eagle previously he felt the tournament would be a success here when more than 3,000 fans came to the championship game between Parkland, Ill., and Scottsdale, Ariz.
He recalled the time a helicopter was brought in to hover over and dry the field at David Allen in 2015 and witnessing the sight of a veritable platoon of kids carrying KFC buckets filled with sand to the outfield to attempt to get it ready after torrential rainfall.
"That was really something, to see those kids working so hard so the guys could play," Lovett said.
The NJCAA has seen tragedy, as well. Michael Collins, who played two Series runs with Heartland, Ill., would go on to Illinois State but was killed when the car he was a passenger in was struck by a drunk driver.
Collins' father, Jim, wrote about his pain and grief in his book "Uncommon Hope."
A News & Eagle article reports when Jim introduces people to his son, it is through the video of Michael's home run in the 2012 World Series at David Allen Memorial Ballpark.
"He loved Oklahoma," Collins said more recently, discussing his book and the events that changed his life. "He loved showing the picture to people of him autographing baseballs like a big-leaguer at the dugout. He loved Enid and that ballpark."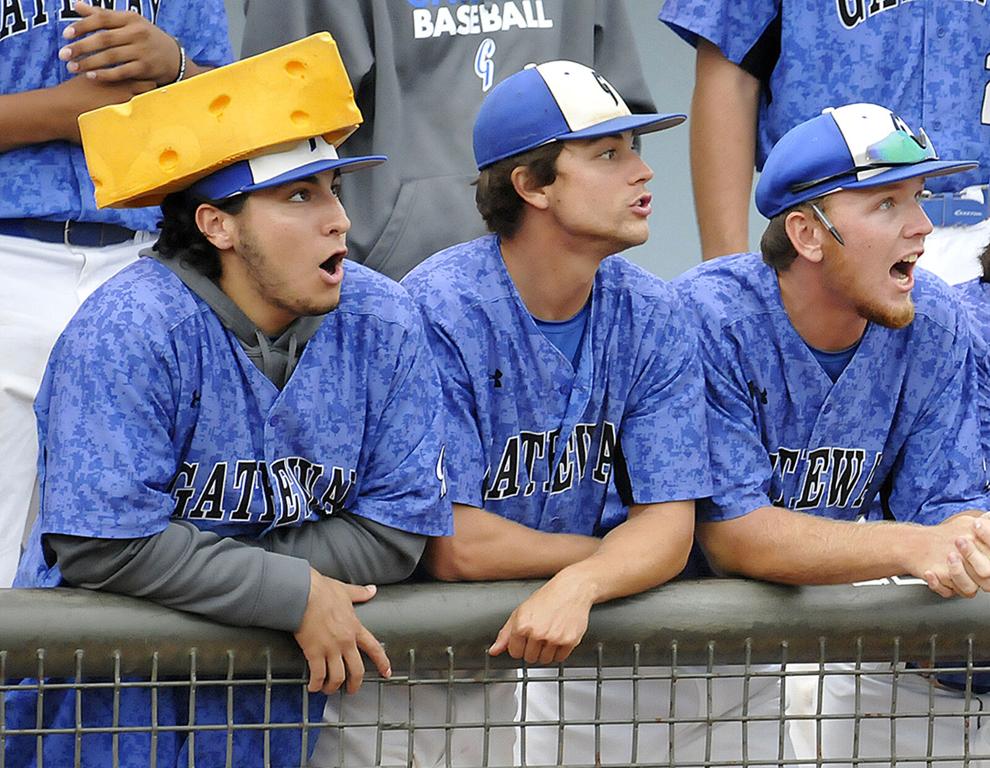 'Starts with a visit'
Houston estimates the economic impact of the ballpark at $5 million to $5.5 million for the entire season. There are no specific numbers for the World Series itself, but he said the Memorial Day weekend when the series starts is the No. 1 weekend for hotel occupancy.
The World Series has drawn locals to the ballpark who don't come to NOC Enid games on a regular basis. Getting people out — whether it's locals or out-of-towners — is what Visit Enid is all about.
"You are always looking for reasons to make them want to get out in the community," Houston said. "To me, David Allen is a huge draw in that regard. We have a brisk business all that week."
The national office assigns the hotels to teams, but Houston's office is the one that is responsible for blocking out the rooms seven to eight months in advance.
Visit Enid has a link on the David Allen website for teams to go to find out what else is available in Enid for fans.
"The stories that we hear from fans is that you made us feel welcomed, and that is really what our business is all about," he said. "We look for return visits. We like to get them here. Everything starts with a visit. You have to experience it first. Hopefully, some of these teams will come back here at some point. Our goal is to have them remember us for other things that we have at other times of the year … it might be the ice rink or something going on during the holidays."
That welcome feeling may be especially appreciated after a 20-hour bus trip.
"When they arrive at the hotel, there is that team of young ballplayers that are there to welcome them and give them goody bags," Houston said. "I've heard several stories throughout the years of how youngsters have grown up but still have ties and still keep in contact with the players they idolize when they were 11 or 12 years old."