FAIRVIEW, Okla. — In Fairview, when you go to the bank to deposit a check, to the gas station to fill your tank or to the coffee shop down the street to buy your daily cup of Joe, everybody knows your name.
That familiarity makes for a "warmer existence" in life, said Michelle Vogt, executive director of the Fairview Chamber of Commerce.
"I love it, I love everything about it," she said. "I love being three minutes away from everything. I love that we have 13 different places to eat. I love being able to see someone in a grocery store and know them."
In a partnership with the city of Fairview and the chamber, Major County Economic Development Corporation (MCEDC) last fall developed a publicity awareness campaign to be able to share that small-town warmth with those looking for a new place to call home.
It all starts with their Find Your Home website, www.gofairviewok.com.
Alongside photos of the town by Jennifer Silcott, the recently created website includes information on "the big things" of moving to a new city: cost of living, public safety, health care access, schools, climate and "vibe" (culture and activities).
The three organizations created the website to include all the pertinent information for those considering making a move, of any age or family size.
For example, according to the website, the cost of living in Fairview is 6% lower than the Oklahoma average and 19% lower than the national average. Another page on education includes a list of the nearby preschools and daycares. Yet another has information on the broad range of medical services in Fairview, including the local optometrists, dentists and counselors.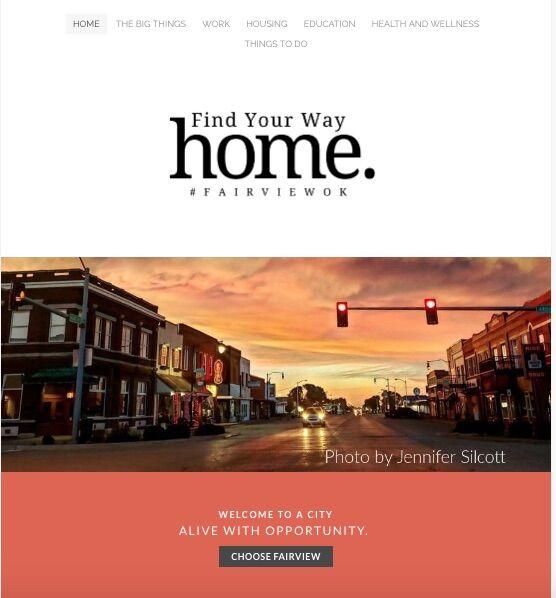 The campaign also has a Facebook page, Fairview Life, and Instagram account, @ourfairview, sharing event notices, photos of houses or events in town and testimonials from families who've recently moved to Fairview.
Those looking to publish or learn more about events and other information can message the Facebook page or call at (580) 227-2527.
"We moved our family to Fairview chasing a business opportunity — but what was even more promising to us was the community we found ourselves planting our roots in," reads one post from Cale and Nicole James, with Fairview Livestock Auction. "Neither of us grew up here, but we can't imagine a better town or community to raise our children and own a business in."
Chance for opportunities
"Nobody really knew what was going on with COVID" back in April or May, JaNae Barnard said.
But as the MCEDC executive director was working entirely from her home out in the rural Major County area, with high-quality internet service, she realized she never "missed a beat."
After doing some digging, Barnard then noticed other people in bigger cities were looking to get out of the hustle and bustle amid the pandemic, seeking needed space for their growing families.
Barnard, who's in her mid-40s, moved back home to Major County when she had the chance.
She said she couldn't believe it when she read a story online of a woman who moved to Oklahoma from California, where her rent was $3,000 a month for a one-bedroom apartment.
Barnard said, "$3,000 a month will get you a long way in Fairview," where rent averages between $400 to $600 a month.
Once she and Vogt started working together in Fairview last October, Vogt by happenstance mentioned the same idea of starting some kind of campaign to draw people to Fairview.
Vogt took over leading the city chamber in October once she, too, moved to town with her husband Steve, who's from the Fairview area.
Her role in the campaign is seeking entrepreneurs to fill retail spaces in Fairview's growing downtown area to maybe pursue an unexplored passion. The Vogts themselves own a building on Main Street and plan to have a store, Vogt said.
"Fairview is a wonderful place to come to open a coffee shop or a retail clothing or whatever your passion is," she said.
More than 300 businesses operate in Fairview, Barnard added, "and I don't think people think of that when they think of a town of 2,600 people."
A study from financial analysis firm SmartAsset last month ranked Major County the second-best place in the state for small businesses.
Barnard's office in the Fairview Industrial Park, on the north end of town, includes a business incubator program for new and emerging companies, with an 8,400-square-foot facility divided into three industrial bays.
Near the industrial park is the Fairview Municipal Airport. Just south down Main Street sits Fairview Regional Medical Center, and farther south is Fairview's school system. Going east along Cedar Springs Road, visitors can find Northwest Technology Center, the adult vo-tech education school.
Barnard said a goal to track the campaign's success over the years would be following sales of Fairview houses on the market, which range from $75,000 and $95,000 to $150,000 to $250,000.
"When we're building new housing developments in Fairview, that's when you really know it's a success," she said.
Supporting each other
Vogt said she "didn't miss a beat" either when she and Steve moved to Fairview last fall from Wichita, Kan., a city of around 500,000 people, where Vogt said there weren't as many opportunities be involved at whatever level.
While Vogt joined the chamber, Steve took over his family's contractor business, Vogt Construction Inc., which his father and grandfather ran in the off-season of farming.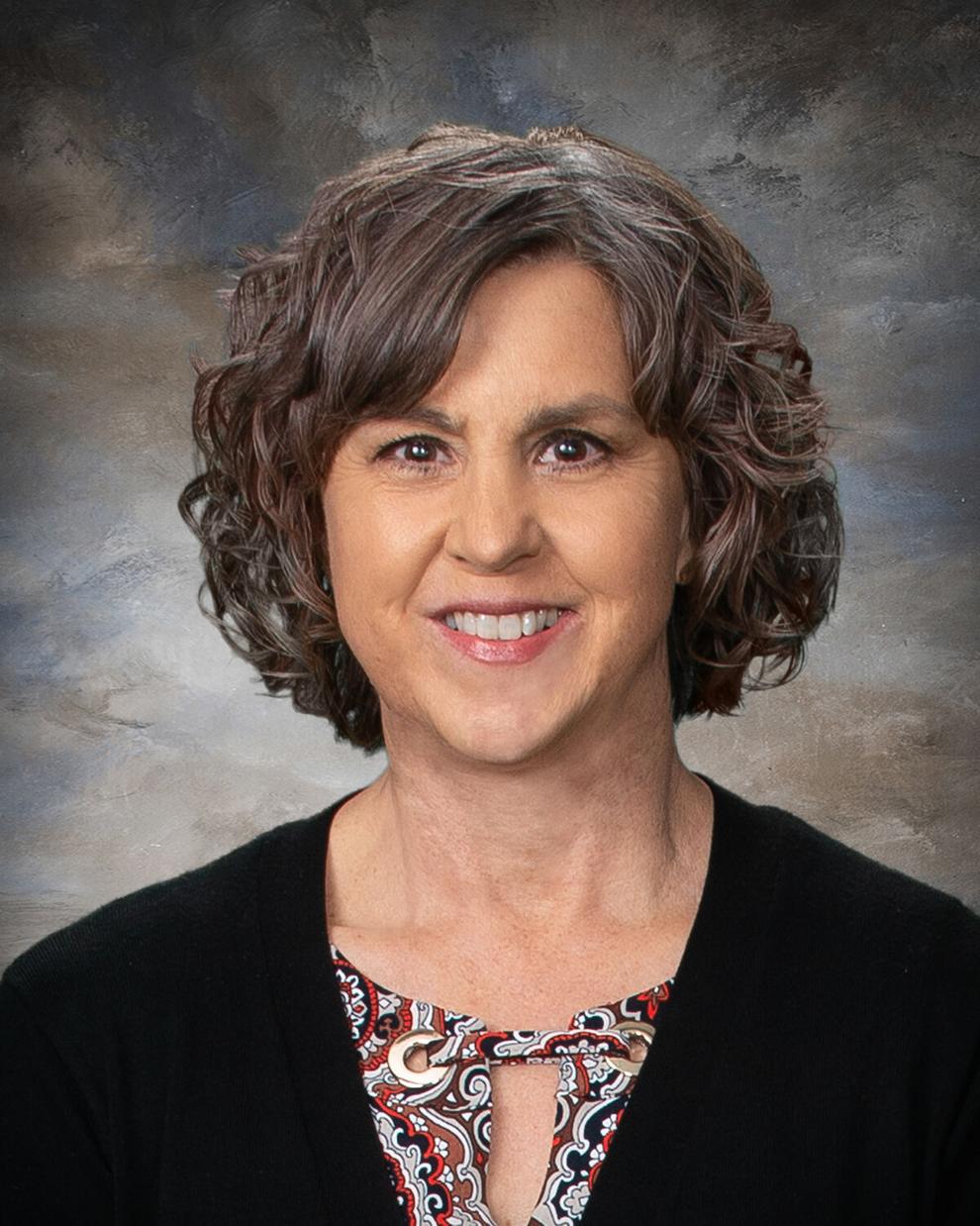 Vogt grew up in a town of 250 people in Nebraska, so she, too, was familiar with small-town life, but she said Fairview would be more like a city to the folks back home.
Before they made the permanent move, though, Vogt's mother was in a nursing home community in the area. When she passed away in April last year, the Fairview community and local church regularly reached out to make sure the couple was doing OK.
"That really is a main draw of Fairview," Vogt said. "We really do support each other."
That support still is there now that the Vogts have made Fairview their permanent home. She said she still makes time to go to the Major County Senior Living Center to just hang out and share stories with its residents.
A Fairview Fellowship Home and Retirement Village resident is going to bring his griddle for the chamber's next monthly "Eggs and Issues" breakfast get-together, Vogt said. The other day, one of her neighbors brought by cinnamon rolls for breakfast, just because. Vogt said those kinds of neighborly good deeds didn't happen quite as often in Wichita.
"That's just so fun to be a part of their lives and them to be a part of our lives," she said. "It's different. It's lovely."