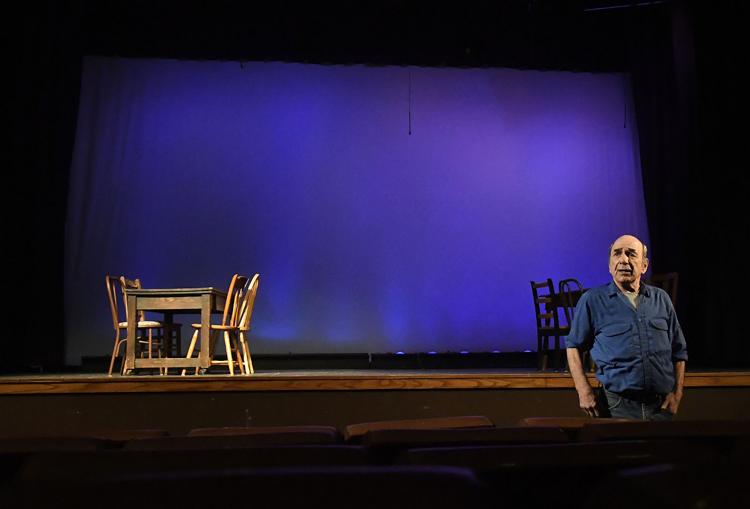 ENID, Okla. — Forty-two years after starting at Gaslight Theatre as a choreography assistant to then-Enid dance instructor Elizabeth Shelly Williams, Janet Jones remains active in the arts as president of the Gaslight Board of Directors.
Gaslight, the oldest continuous community theater in Oklahoma, started in 1966, first performing at the former KGEO TV studio in the 200 block of East Randolph. It has remained strong with community involvement and many of its productions selling out.
"We want to keep opportunities for everyone of all ages to experience the arts,'' Jones said. "We're getting young people more involved with our board of directors.''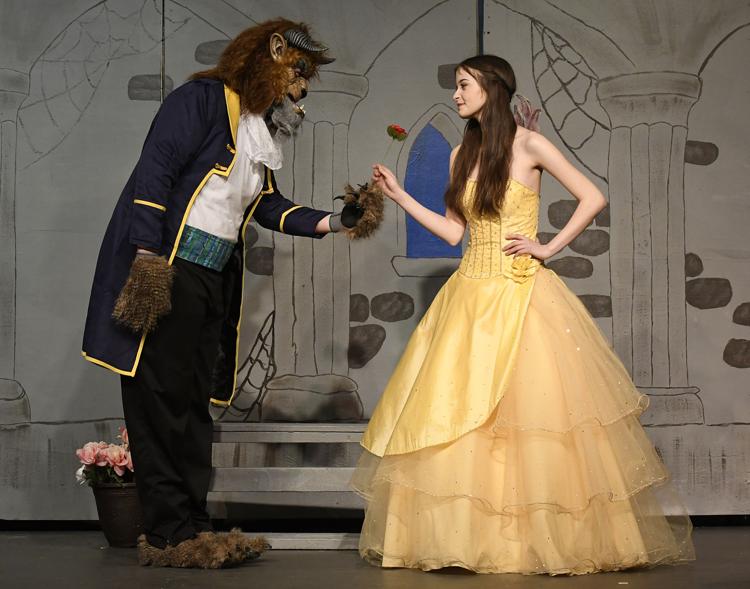 'A variety of ages'
The strength of the theater is its diversity. Young people can get a first taste of theater through drama camps and youth productions. Actors and directors are from all ages and backgrounds.
"We try to choose plays that will appeal to a variety of ages,'' Jones said. "Not every play will appeal to every person. We want to have a classic every year for people who appreciate the classics, but we try to do something fairly new every year.''
Adults have long supervised plays for children such as the recent production of "Pinocchio," which wraps up its run at 2 p.m. today.
Gaslight is the last community theater in Oklahoma to have a free Shakespeare Theater in the Park. "A Midsummer Night's Dream" will be shown at 8 p.m. June 28-30 at Government Springs Park.
"We attribute that to good support from the community,'' Jones said of the longevity. "We generally have some good producers that will help out with that.''
Each summer, Gaslight holds a morning and afternoon drama camp for local elementary children.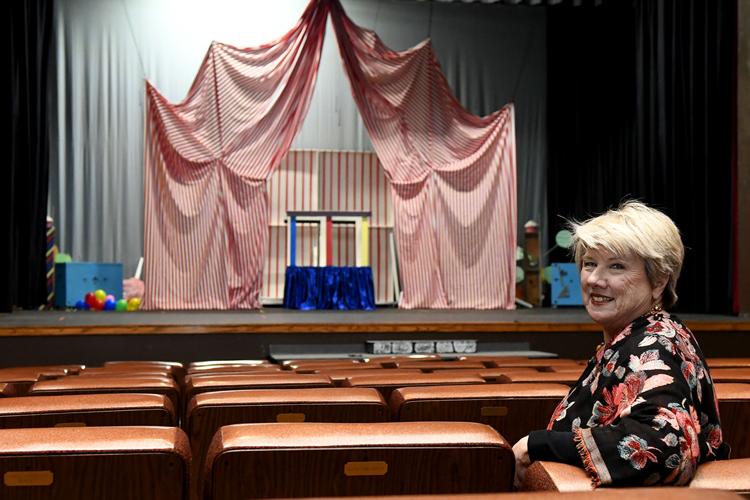 Jones takes pride in that while the camp is tuition-based, no student has ever been turned away for a lack of funds.
"We have some really good benefactors that we can turn to,'' she said. "A lot of those are people who are audience members and not necessarily people involved in the workings of the theater. They appreciate having the opportunity to help those people out.''
Production selection
The plays are selected by a committee from submissions that come from would-be directors. When Jones first started with the theater, there was a resident director who directed all the plays.
"We had to pay him a living wage. Being a community non-profit, that was hard to do,'' Jones said. "It was determined we couldn't afford that. When he chose to leave, we started going to local people to direct, and we have stayed with that ever since.''
Applicants for director must have previous directing experience, which can include being an assistant director at Gaslight. Directors often appoint a promising actor or actress to be an assistant director so he or she can gain experience.
"We encourage new directors,'' she said. "A lot of directors invite someone to be their assistant director. They see that side of their creativity and that they would be good at it. You got to keep people of all worlds as directors. We try to develop new ones. I don't know a single director down there that doesn't try very hard to put one or more new people in their shows each time they direct.''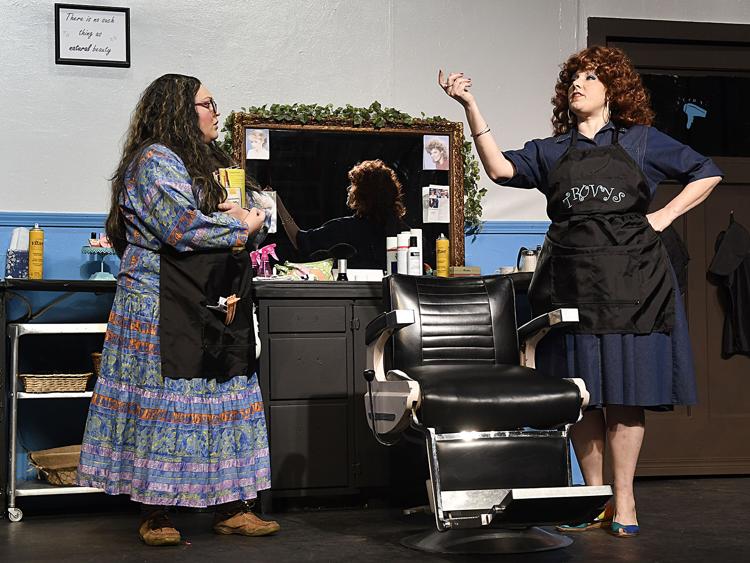 Jones said Gaslight tries to limit directors to one show a year.
Jones herself has submitted three ideas for the 2019-20 season but "heavens no'' wouldn't want to try to direct all three.
"We go all through the submissions and try to figure out what's going to be the best of our advantage,'' she said of the board.
The next two adult plays, "The Normal Heart" — May 10-12 and May 16-18 — and "Mamma Mia!" — July 19-21 and July 25-27 — will be directed by first-time directors Mitch Lyon and Bailey Wilson, respectively.
"Normal Heart," which had a successful Broadway run, chronicles the rise of AIDS in New York. 
"It kind of hits the AIDS crisis at its peak,'' Jones said.
"Mamma Mia," featuring the music of ABBA, has been available for community theater for about a year after another successful national run.
Reaching new patrons
Jones enjoys seeing younger people audition for parts.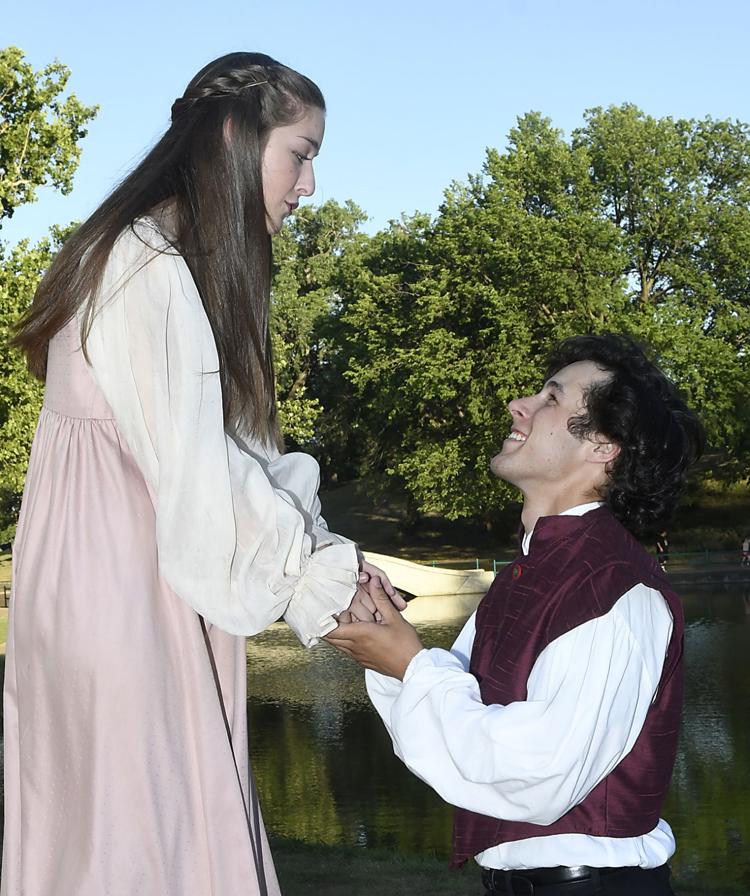 "I can't tell you the number of times that I've heard this year someone say I've never been here before,'' she said. "They come in for various reasons. Sometimes we think it's a bad thing — that everyone should be here before — but we consider that a big plus because we're starting to reach new audiences.''
The theater usually doesn't have any trouble attracting prospective actors. Those auditioning range from season actors to newcomers. Some started on the stage for high school plays. Jones hopes the drama camps can give children a positive experience so they will come back to audition.
"It's very rare that we have to go recruiting people, although it does happen,'' Jones said. "Sometimes it might be for a specialized part ... that we didn't get the right age to show up ... sometimes it's a timing element. But once they get that bug, it doesn't go away.
"Of course, some of them — not very often — will do it once and say they were glad they did it, but I'll be in the audience the next time. Most of the time, though, you see them coming back as their schedules permit.''
A family affair
Jones started working with the theater for summer musicals while attending Oklahoma State University.
"The director said I was doing all the dancing so to get on stage and be a part of the chorus,'' she said. "The first show I was in the chorus. I enjoyed it so thoroughly that I just kept coming back for more.''
The theater is a family affair for the Joneses.
Building on Tradition is a special section that will publish in the Enid News & Eagle for eight Sundays in February, March and April 2019.…
A few years ago, Janet Jones directed the play "Hairspray.'' Her husband, Pierce, played Wilbur. Daughter Katherine played Penny. Son Zach played the drums in the band on stage.
"That was our family time,'' Janet Jones said. "It's a lot of hard work, and takes a lot of time out of our day, but I'm very fortunate that my entire family enjoys the theater.''
The theater is a good stress reliever for Jones, who teaches the third grade at Coolidge Elementary. She and Ginny Shipley recently co-directed the Gaslight Teens production of "Grease." The actors, directors and staff put in a lot of afternoon, evening and weekend hours for the production, which was a huge hit and a sell-out for most performances.
"Both jobs have their stresses,'' Jones said. "As much as I enjoy directing, it's nice to leave someone else in charge of everything else now and then.''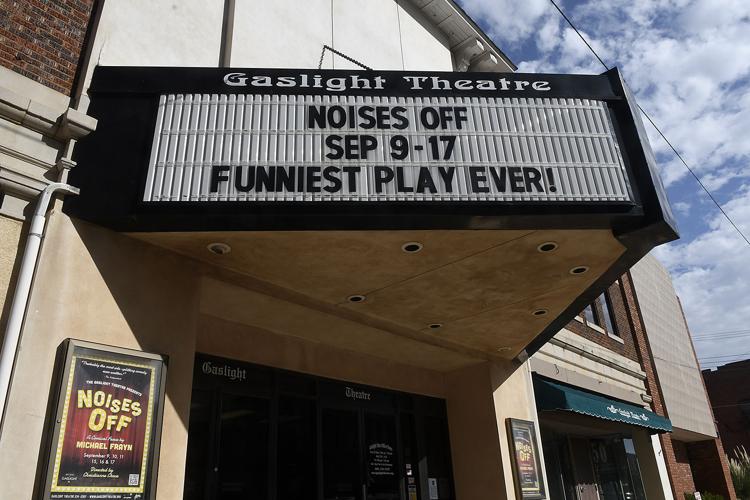 A community effort
The theater has most of the 2019-20 selections made but can't release a schedule yet for legal reasons.
"We used to be able to advertise a season a long way in advance, but now we are not allowed to by most of the licensing agents. We can't actually advertise a show until we have paid for the show upfront. That's many thousands of dollars over a season.''
Most of the theater's funds come from the box office, but a significant part does come from grants from the Oklahoma Arts Council and the National Endowment for the Arts.
"Without them, we would be in serious trouble,'' Jones said. "We get good support from both of those.''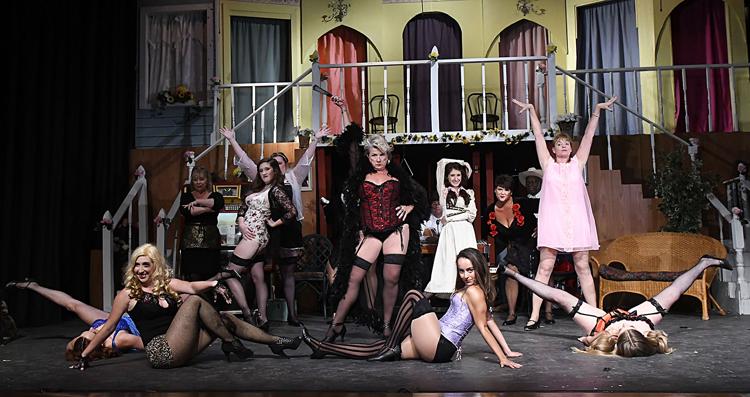 Enid has supported the theater well over the years. In addition to "Grease," the Christmastime production of "Miracle on 34th Street" was a sellout. Each production has a Friday and Saturday night show as well as a Sunday matinee.
"That's a popular time,'' Jones said of the matinee. "We get a lot of older viewers who really don't like to be out after dark. Those are the people who get their tickets first. It's always good to get tickets in advance. We sell tickets at the door, but there's no guarantee there will be seats left.''
The increased popularity of Gaslight could be seen recently by its dinner theater production — "Bus Stop" — which was moved from Enid Symphony Hall to Central National Bank Center.
"We actually outgrew that,'' Jones said. "We could accommodate more of an audience (at the CNB Center), and we had more space. It was a really good turnout.''
The theater also has drawn an audience from outside the Enid community. Jones remembers a large out-of-town segment for plays such as "Calendar Girls" and "Steel Magnolias" a few years ago.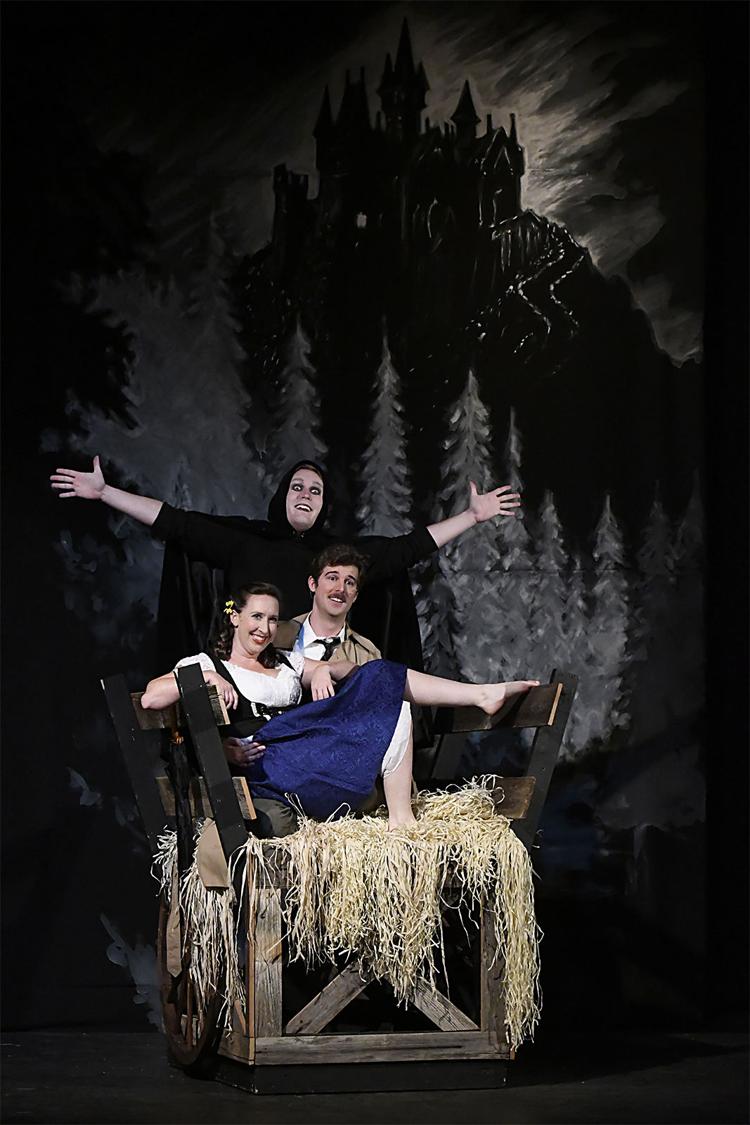 Home for Gaslight
The theater has been at its current location at 122 N. Independence since 1989. The building once was home to three movie theaters — the Criterion Movie House, the Chief Movie Theater and the Cinema Twin. The building, though, originally was the Billings Theatre built in 1924, which featured vaudeville acts and other live performances. Before its current location, Gaslight was where the Leonardo's Children's Museum's Education Annex is now.
"We're looking to do some major or minor renovations in the next few years,'' Jones said of the current facility. "We're working on getting a liquor license so that for certain shows where it would be appropriate we would have access to do that.''
The small theater in front of the building — The Turpin at Gaslight, named for Phillips University professor Jerry Turpin — has been renovated. Theater members often do cabaret shows and "experimental theater'' for shows that aren't "appropriate'' for a large audience but are well-suited for a smaller group.
"We're really proud of that facility,'' Jones said.
Jones said "another 50 years would be great,'' for Gaslight.
"This keeps me active,'' she said. "It keeps me and others young. We love meeting new people.''