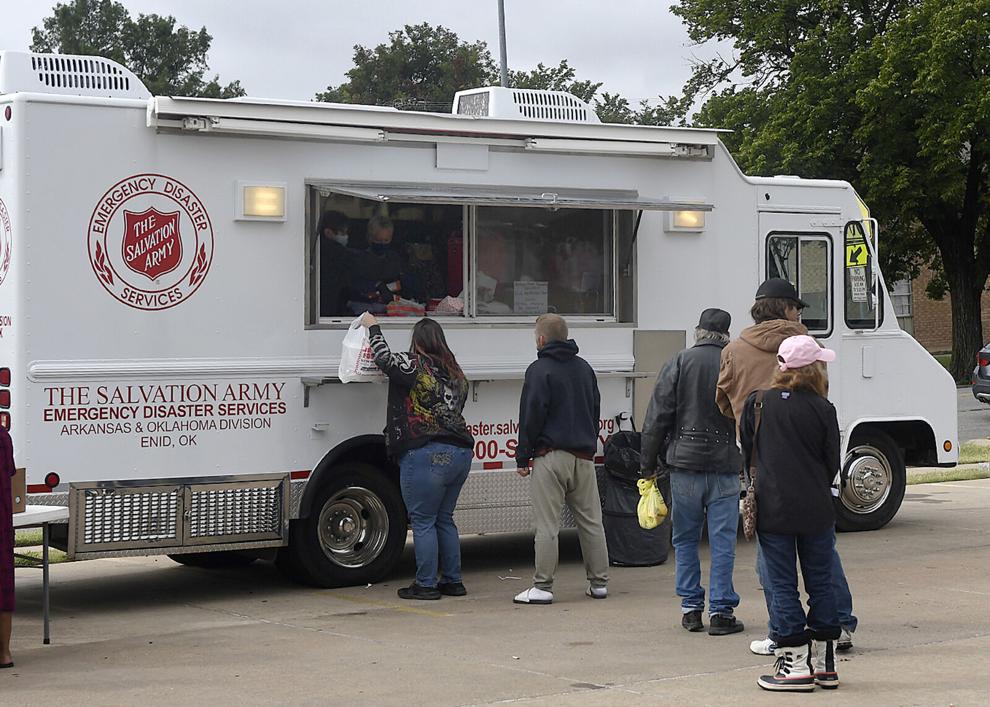 ENID, Okla. — The current corps leader of Enid's Salvation Army said despite the pay cut after leaving a 14-year career at a car company, he is reaping the reward of working for the Christian charity organization.
"Our mission is rooted in biblical truths. We preach that everyone is worthy … everyone has a purpose," said Capt. David Brittle, who's coming up on his two-year anniversary running Enid's offices and programs. "We're not trying to be the best, we're trying to do our best."
Brittle, an ordained minister, and his wife, co-captain Amanda Brittle, served in Sand Springs and Chickasha before coming to Enid in June 2020.
Operating in Enid since 1904, Salvation Army regularly provides area residents with myriad free services, such as food and shelter, all while honoring the mission of Christ with support programs for those in recovery or hard times.
The Salvation Army served nearly 6,000 individuals in 2021, Brittle said.
"Everything we believe the Salvation Army does throughout the world is ministry," he said. "And maybe, just maybe, we can lead somebody to the saving grace that is Lord Jesus Christ with all the services we do."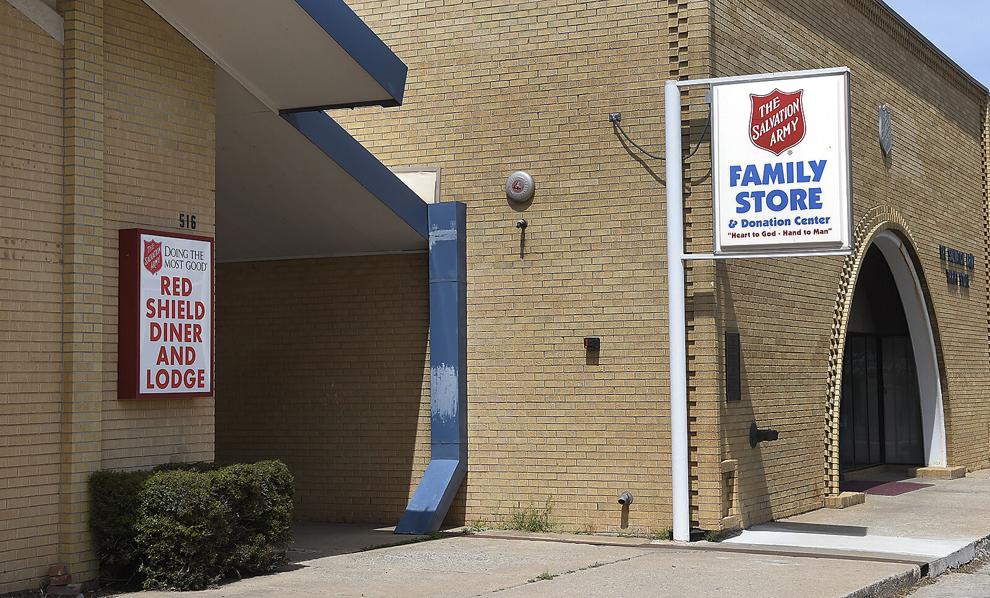 Taking them on a tour
No strings are attached and no questions are asked of those who show up at the Enid Salvation Army facilities at 518 N. Washington.
"We're gonna be here to help this community to get people out of poverty, keep people safe and help people move forward," he said.
On the path forward 2022: Building a resilient community is a special section that will publish in the Enid News & Eagle for eight Sundays…
Brittle said he and his staff are now planning a regular tour series starting next month for anyone interested in learning more about the local charity organization's services, all of which are free.
Monthly tours will take visitors through the Salvation Army's emergency shelter, kitchen, thrift store, family apartments and social services office, Brittle said. Anyone can ask questions about the programs at a lunch after the tour.
The first group, scheduled for April 26, is already full, but Brittle said he'd add more dates if enough people ask to visit, since his goal is to keep visitor groups small.
"We've got to start telling people what we're doing, because I think that's a way of being good stewards of our time," he said.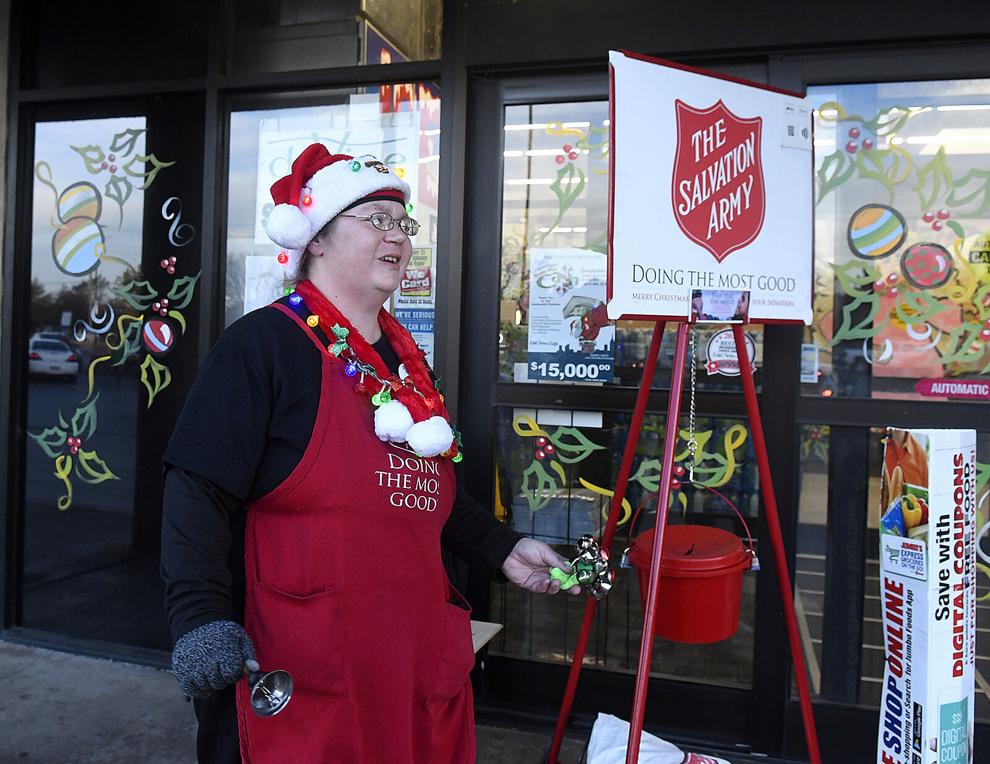 'Moments where they need help'
The Enid office manages Salvation Army's services for Grant, Major and Garfield counties, and Brittle said they are looking into permanently handling administration for Alfalfa County.
An emergency shelter for men and women normally houses up to 24 and 12, respectively, Brittle said.
Last year, more than 10,000 different people stayed at the shelter — the only homeless shelter in the area that's open year-round, operating as a cooling station in the summer and as a place for people to stay warm in the winter.
All are welcome to stay the night at the shelter, which is open from 4 p.m. until 8 the next morning.
"Anyone who needs a place to stay and can follow the check-in process, we give them a bunk," Brittle said. "You see all walks of life, and you even see that people who are doing well have moments where they need help."
People can also come in and take showers and use laundry service in the evenings — Salvation Army will give them fabric softener and detergent free of charge.
Shelter visitors, as well as anyone from the community, are invited to community dinners held at 6 every night, seven days a week. They also get a meal for breakfast.
The kitchen served just more than 27,000 meals last year.
Food comes from the Regional Food Bank of Oklahoma and from private donations, as well as from other local nonprofits such as RSVP of Enid.
If someone goes to the grocery store and buys in bulk a canned good marked on sale, the Salvation Army will incorporate that food into that week's dinners, Brittle said.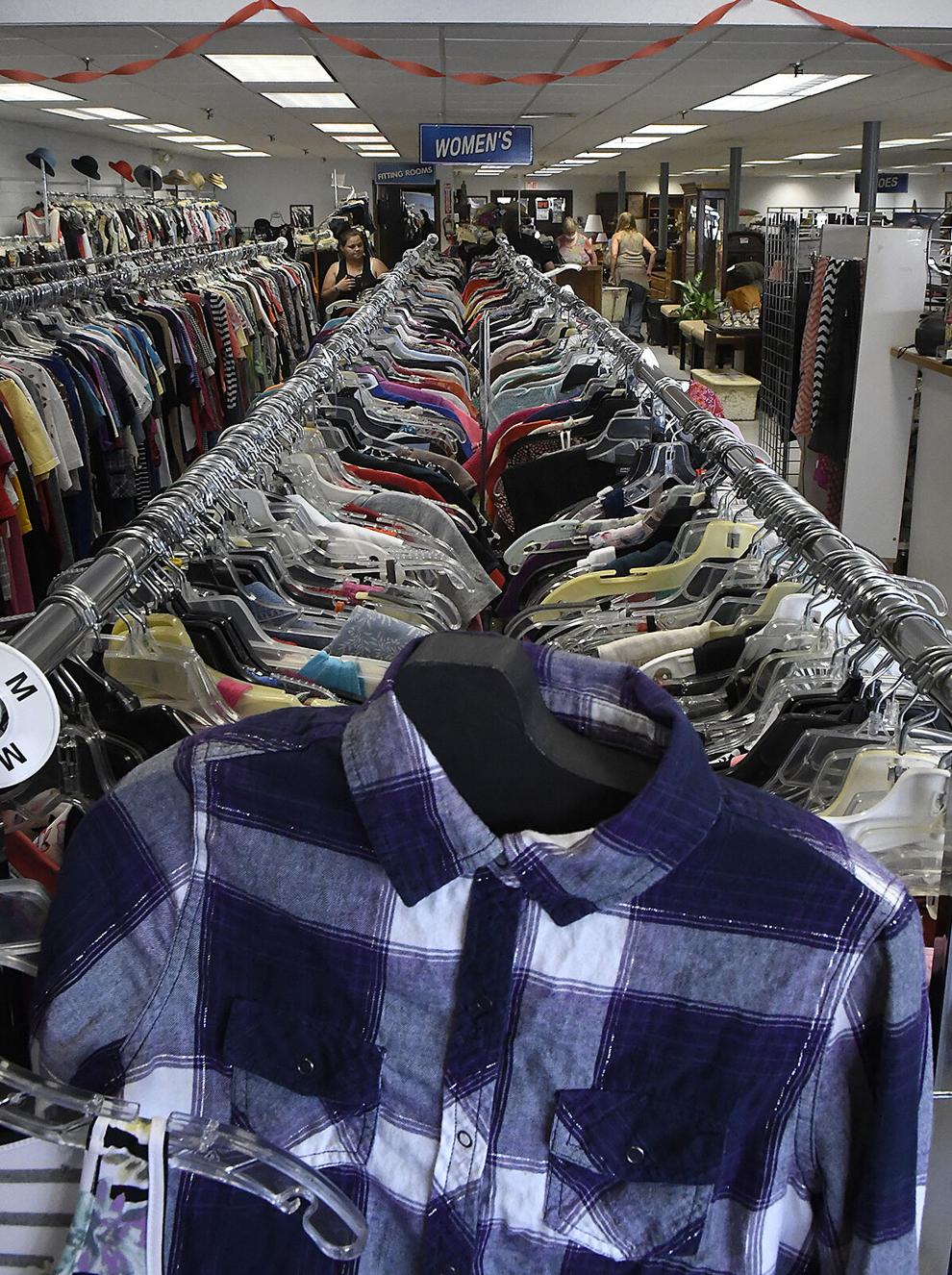 Serving the community
A longtime partner agency of the United Way of Enid and Northwest Oklahoma, the organization is funded from private donations, including those given through annual events including bell-ringing and Spruce Up a Life, as well as all of the thrift store's proceeds.
The social services office provides furniture and clothes to the community, with nearly 11,000 clothing items distributed last year.
The thrift store, open from 9 a.m. to 5 p.m., except on Sundays, doubles as an outlet for those participating in Salvation Army's work therapy program as they recover from addiction.
Brittle said people in the 90-day-minimum program learn a trade from working five hours a day at the thrift store, accomplishing such chores as managing the cash register to running a fork lift.
Because the work therapy program is cold turkey recovery, job assignments and even morning routines keep residents busy and on a regular schedule, Brittle said.
"It gives them a healthy way of expressing and really working through some of the issues they're having," he said.
They also meet with Salvation Army case worker on site each week, learn to get paperwork such as birth certificates and IDs and even go through mock job interviews.
Participants regularly come from St. Mary's Regional Medical Center and Northwest Center for Behavioral Health, Brittle said.
He said Enid is working on facilitating a Celebrate Recovery program, a Christ-centered, 12-step recovery plan for those recovering from addiction or trauma.
"Everything we do is to help someone get back on their feet, help them get their lives together," he said.