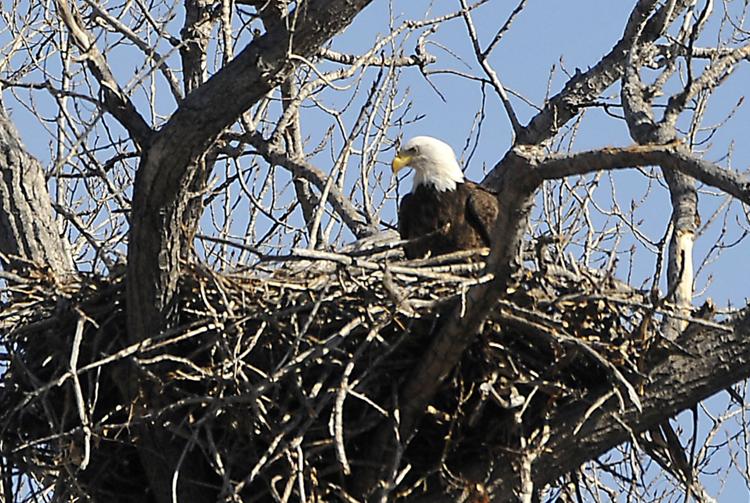 SALT PLAINS NATIONAL WILDLIFE REFUGE — Weather delayed the nesting pairs of bald eagles that normally arrive in early winter at Salt Plains National Wildlife Refuge near Jet, forcing the cancellation of one of the more popular events at the refuge.
"We had to cancel the eagle watch," said Colby Wyatt, administrative officer. "That was because at that time we didn't have any eagles."
Not to worry, Wyatt said, During the Feb. 12, 2019, bird count, he saw 13 mature bald eagles in the refuge and 25 immature bald eagles.
"I had quite a few in my spot, a lot more than I have been seeing," he said.
He said the difference between mature and immature eagles is easy to spot. When the birds are 4 to 5 years old, their tails turn white, as do their heads. Before that, he said, they're brown all over.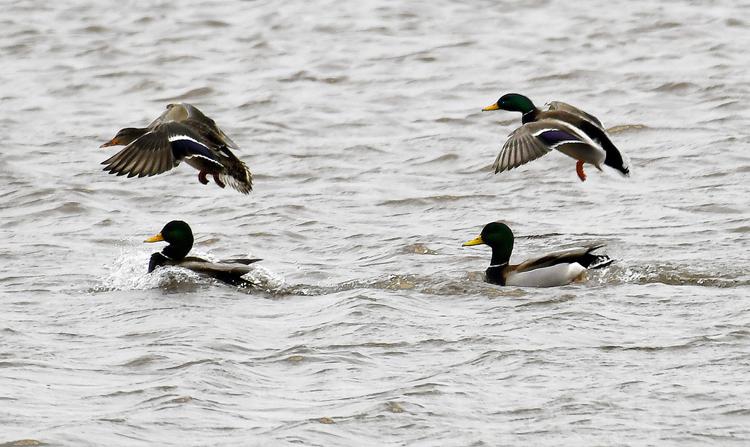 Though the number of eagles at the refuge is healthy now, Wyatt said it's not the largest number of birds to stay, and he blames the inconsistency on Mother Nature.
"I think we've had a very weird pattern of weather that has occurred this year, and last fall, that has caused those numbers to fall a little bit," Wyatt said. He said a recent cold front to the north of Oklahoma could have pushed more eagles to the refuge.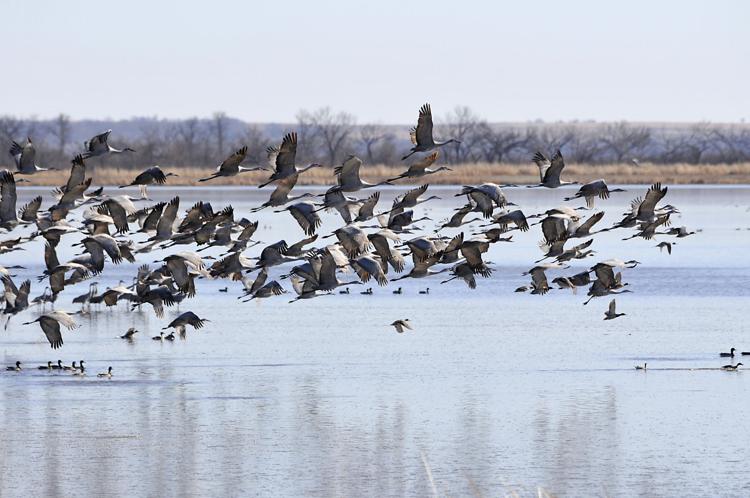 Comings and goings
"This year, we haven't really had any issues. We've had a lot more rain north and west of us," he said.  "When they get rain, we have an effect. Right now, our water level is high. It's a good time of the ducks and the waterfowl."
Wyatt said there have been some 20,000 ducks at the refuge and another 11,000 geese.
"There's still quite a bit of variety here that hasn't pushed south," he said. "We had 422 (cranes) counted this morning — those numbers are highest around the November time frame. It all depends on the weather."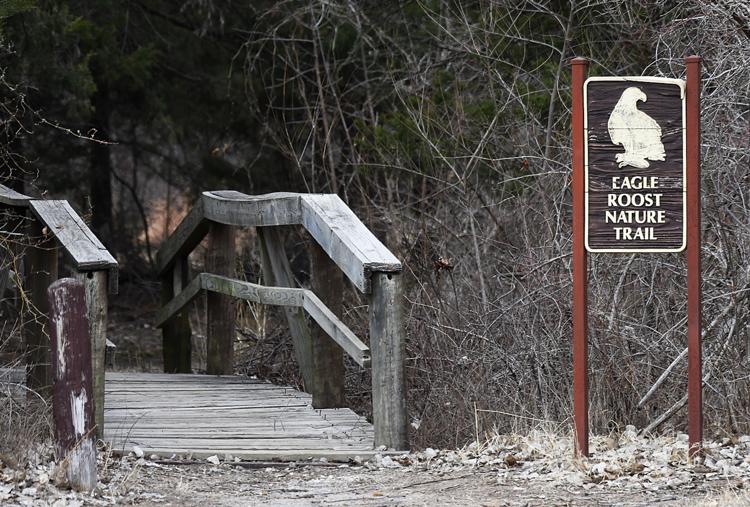 Wyatt said visitors to the refuge in April can sometimes see a mix of winter and summer birds known to stop off at the refuge during migration.
"Typically, in April we start seeing our summer birds," he said. "They start to arrive as the winter birds start to move back to the north. By the first part of June, it's pretty stable that all our summer birds are here and our winter birds are gone."
Also, beginning April 1, the refuge's selenite crystal digging will resume on the western side of the refuge, east of Cherokee.
Those who wish can dig for the selenite crystals in designated areas from "sunup to sundown," Wyatt said.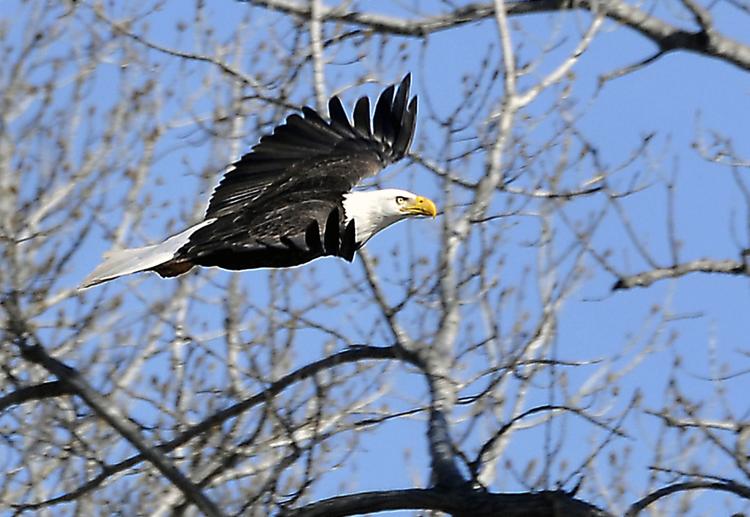 Endangered home
Salt Plains National Wildlife Refuge's salt flats are a major nesting site for the endangered interior least tern, threatened western snowy plover and American avocet, as well as bald eagles that roost inside the refuge each year and many other birds and species. Salt Plains National Wildlife Refuge also is a stopover for the last wild flock of the endangered whooping crane.
The entire refuge is designated as critical whooping crane habitat for use during the fall and spring migrations of America's tallest bird.
Salt Plains National Wildlife Refuge was established in 1930 as a refuge and breeding ground for birds and for use as a sanctuary for migratory birds. The 32,197-acre refuge is part of the National Wildlife Refuge System, a national network of lands and waters managed for the benefit of wildlife and citizens.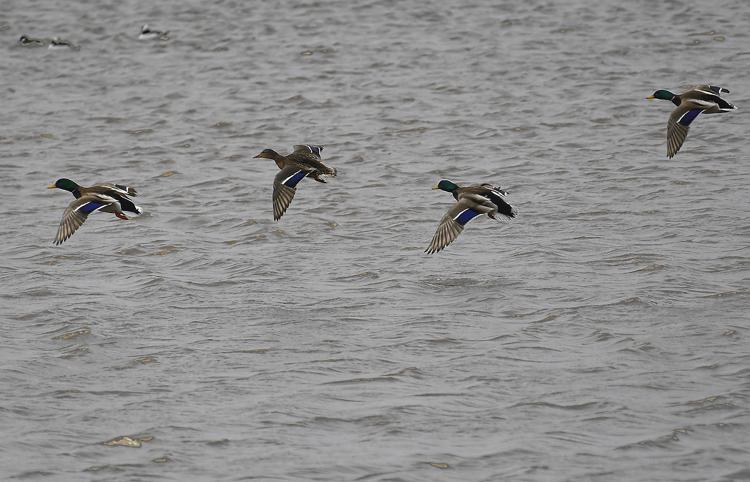 During winter, whooping cranes utilize the edge of the lake where the salt flats have large areas devoid of any vegetation — hiding spots for predators. The highly endangered cranes often can be found foraging in wheat fields either alone or with sandhill cranes during the fall days. They are easy to identify, standing about 4.5 feet tall.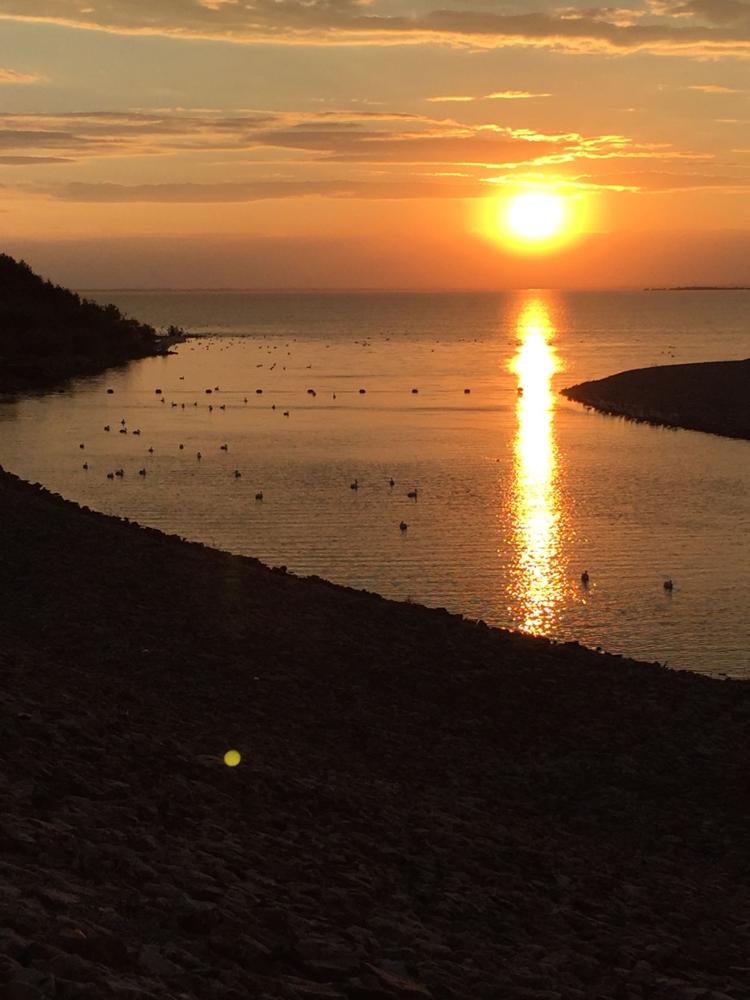 Nature abounds
The confluence of several rivers and streams of the Salt Fork River drainage system forms part of the unique environment of Salt Plains National Wildlife Refuge. In addition to the salt flats, the refuge's grasslands and woodlands are an extremely productive environment for wildlife including white-tailed deer, eastern fox squirrels, American badger, muskrat and porcupine thrive.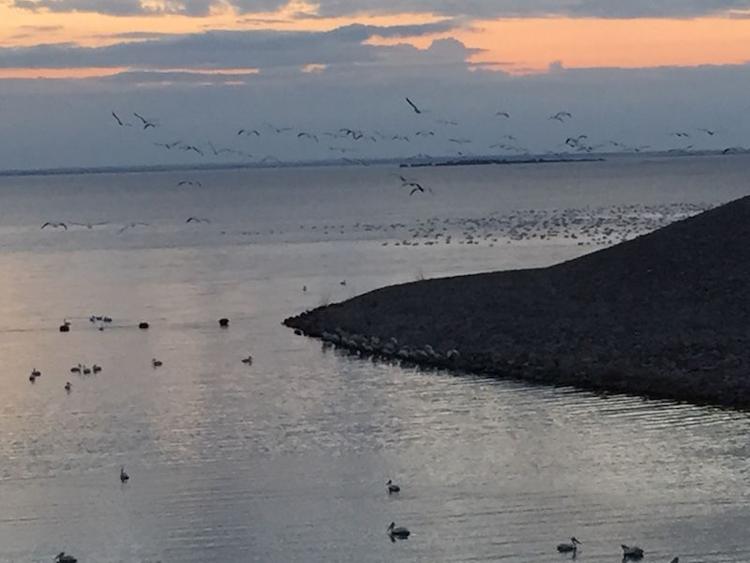 The wetland, streams and lakes are important to migrating waterfowl and other migratory birds, refuge officials report. Peak numbers of ducks, geese, and cranes can approach 400,000 during spring and fall migrations. During the fall through early spring months, geese outnumber all other birds averaging almost 50,000 each year.
Flocks of white pelicans can be seen feeding on the Great Salt Plains lake during spring and fall. Commonly seen waterfowl include mallard, northern pintail, wood duck, redhead, American widgeon and common merganser. The shallow water, flats, and moist soil units on Salt Plains create ideal conditions for many species of invertebrates, an important food source for long-legged birds like great blue heron and great egrets, according to refuge information.
Building on Tradition is a special section that will publish in the Enid News & Eagle for eight Sundays in February, March and April 2019.…
The first known breeding record in the state of Oklahoma for the white-faced ibis is found on the refuge's Ralstin Island. It is not only one of the most important colonial nesting bird areas in the state but the largest breeding site in Oklahoma for this species.
Many of the turtles and snakes found on the refuge can be seen sunning themselves along the trails and ponds during the warmer months. Snakes, such as the coachwhip and bullsnake, and lizards, like the prairie-lined racerunner, are common at the refuge, officials said. Bullfrogs, leopard frogs and toads, such as the Rocky Mountain and Great Plains species, are well-known for their calls that fill the air on spring and summer evenings, according to refuge literature. Red-eared slider and ornate box turtles are typical species found on the refuge and in the refuge's lakes, ponds and streams, and channel catfish, the predominant gamefish, are abundant along with varieties of bass and other native fish.
The refuge also has been designated as an Important Bird Area and a member of the Western Hemisphere Shorebird Reserve Network.