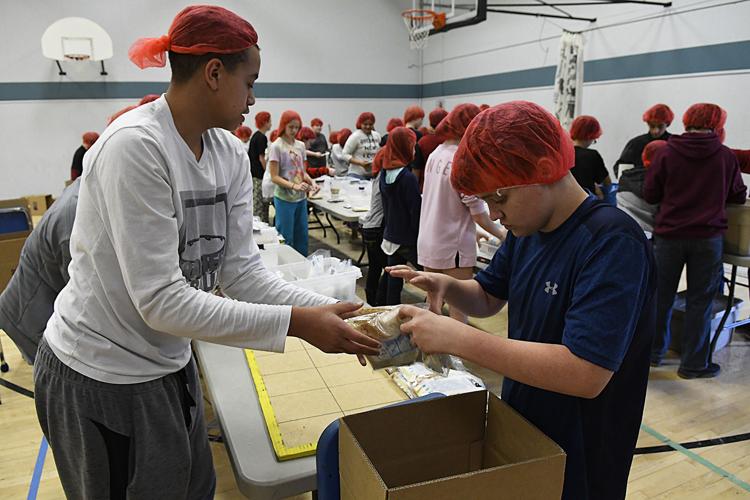 CHEROKEE, Okla. — One nonprofit in Cherokee has been sending food around the world for more than a decade. 
Stamp Out Starvation, which began in 2007 as a local branch of Kids Against Hunger, has become quite the expert on packaging food for those needing it around the world. Director Monte Stewart said the organization packaged 2,741,000 meals in 2017. 
"My wife and I went to Africa and after coming home we wanted to do something, and we went to a missionary convention, and we met the founder there of Kids Against Hunger … we kind of went from there," Steward said. "Our pastor was at that convention also. He was very instrumental in helping get this started."
Building on Tradition is a special section that will publish in the Enid News & Eagle for eight Sundays in February, March and April 2019.…
The organization changed names in 2015 and became its own nonprofit, he said. 
Until 2018, Stewart said the nonprofit would do just a rice meal with four ingredients, which children and adults from volunteer organizations — such as schools, churches, FFA groups and more — helped to package.
Stamp Out Starvation started sending whole wheat to Haiti in 2018. Stewart said while the number of rice meals dropped, the organization sent out a little more than 1,000 bushels of wheat to compensate. 
Stewart enjoys getting to meet the people helping the organization in Northwest Oklahoma, but he also travels to Haiti three times a year.
"That's my favorite thing is I go to Haiti, see how much good our food is doing there and just overseeing the different groups that are using it there, and the difference it's making," he said.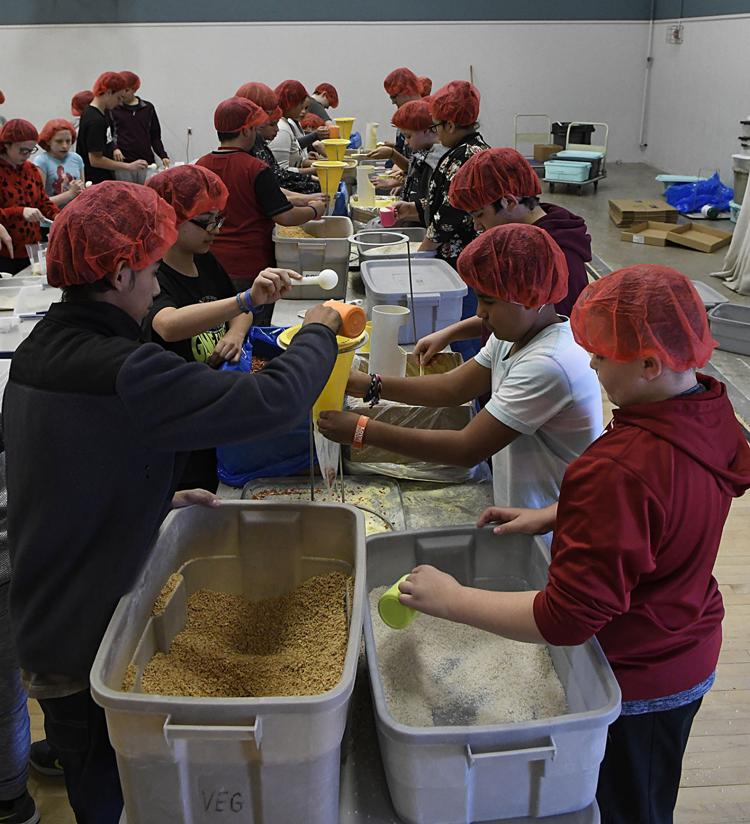 While food is the main focus, the organization also in the past has sent empty water jugs from Divine Water to Haiti for locals to have something to carry water in, solar lights, solar panels and even some sonogram machines. 
"Just seeing the difference that it's making in children's lives, especially in Haiti (is meaningful). We've sent food to 15 different countries, so it's not just the USA, and it's not just Haiti, it's all over the world actually," Stewart said.
Each Stamp Out Starvation food package includes six servings and can be prepared in less than 20 minutes by adding the food to boiling water, according to the nonprofit's website.
The food packages are based off of a rice and soy casserole fortified with 21 vitamins and minerals, six dehydrated vegetables and chicken flavoring.
Donations of $10,000 can create 43,475 meals, $5,000 can make 21,739, $2,500 can create 10,869, $1,000 can make 4,347 and $500 can make $2,173, according to the website.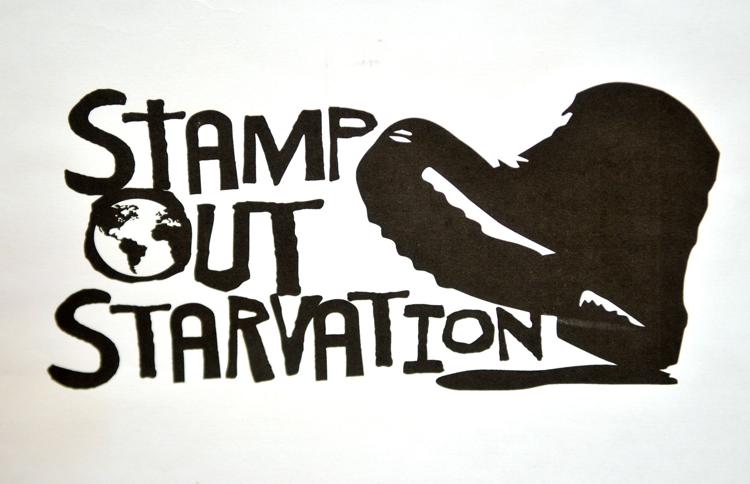 Stewart said donations, including wheat, are accepted. Farmers can let local co-ops know or contact him. 
"We're always in need of volunteers and donations," Stewart said.
For information or to donate, go to https://www. stampoutstarvation.com or call (580) 748-1785.