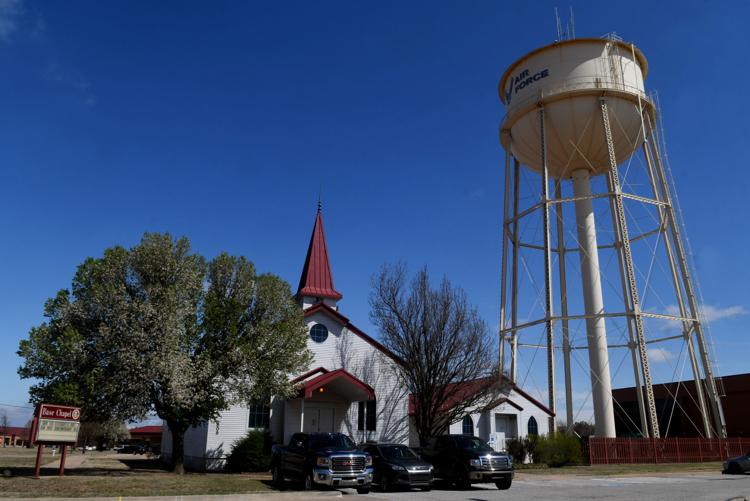 VANCE AIR FORCE BASE — "A church is for people with roots. A chapel is a place for transients," said Maj. Joe Watson, deputy wing chaplain.
Most of the airmen and women at Vance Air Force Base will only call the airfield home for a matter of months or a few short years, but in that time the chapel is a place to find peace, religion and even counseling.
"On this base, a lot of the stress comes from pilot students messing up, who are worried they're not going to make it," Watson said.
During his time in the chaplain corps, Watson said he's seen issues of all description.
"I've seen marital problems, I've seen alcohol abuse problems, I've seen financial problems, it's really every individual has their own set of problems.
"A lot of it is location-based, a lot of it depends on the mission of the base," he said.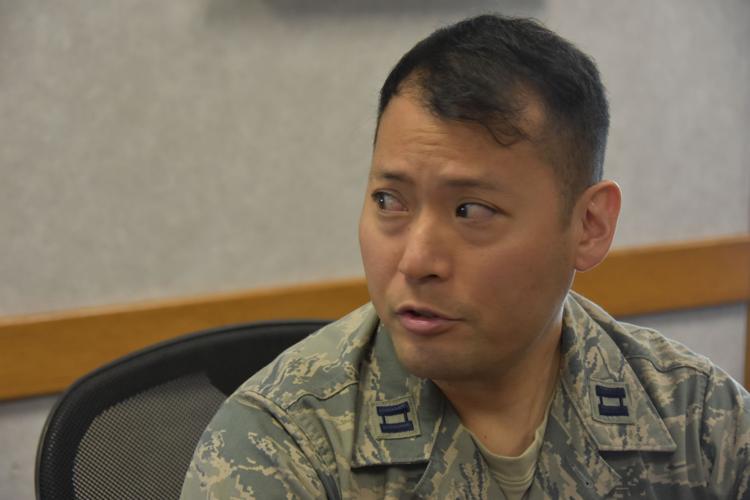 Different 'tempo'
With a focus primarily on training, Vance AFB has a different "tempo" than other bases, said Capt. James Park, chaplain.
The eight-year reservist is at the start if a seven-month stint at Vance. His home station is Joint Base Andrews, in Maryland, but with the current Vance AFB wing chaplain preparing to retire in the summer, he's been assigned to help fill in during the period of transition.
"When I was at Andrews, during an annual tour, I would have five counseling sessions within a week," Park said. "Over there, they're kind of struggling right now."
At Vance, chaplains see six to eight airmen for counseling a month, he said. Sessions can range from scheduled marriage counseling to impromptu emergency visits for those who may be at risk of hurting themselves.
"When I'm here, I love serving, because I know there are troops who are hurting," he said.
"It's my calling to serve and to pray for people, and to make sure they're OK, that their loved ones are OK."
Monitoring health
The chaplain corps is proactive when it comes to monitoring the mental health of troops on base, but at times enlisted airmen are hesitant to open up to a chaplain, Park said.
"Sometimes they don't really feel like they can connect with chaplains who are officers," he said.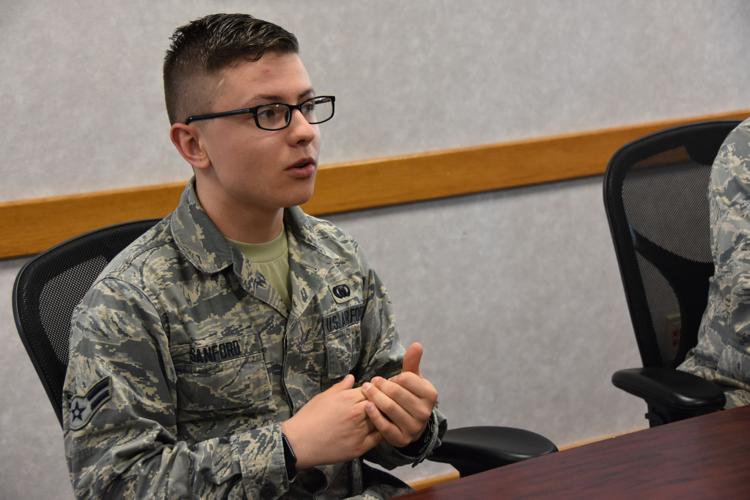 Religious affairs airmen, like Asa Sanford, are enlisted troops and not officers. The difference in rank can make it easier for him to connect.
"When it comes to unit engagement, people see a chaplain and they put on a very professional act because they don't want to be disrespectful to an officer," Sanford said. "But when an enlisted member goes to another enlisted member, it's like being with family or friends."
Support team
Together, Sanford and Park make up an RST, or religious support team. They visit the security forces, training squadrons and all the different units on base to make sure everybody's hanging in there. If they see signs someone is slipping, mentally, emotionally, spiritually, they step in to help or get whatever help might be needed.
Building on Tradition is a special section that will publish in the Enid News & Eagle for eight Sundays in February, March and April 2019.…
"We kind of get the (reputation) that we're just the God squad that passes out candy, when really we're someone that comes and provides 100 percent confidentiality," Sanford said. "We're here for people when other agencies aren't really paying attention to them, making sure that people feel taken care of."
The chaplain corps isn't the sole resource for mental health help on base, but for the faithful it can provide something more than the other options.
"When someone is under stress and goes to see a counselor or mental health professional, they don't really get that spiritual component," Park said.
He begins and ends each session with prayer but never without asking.
"They always welcome it," he said.