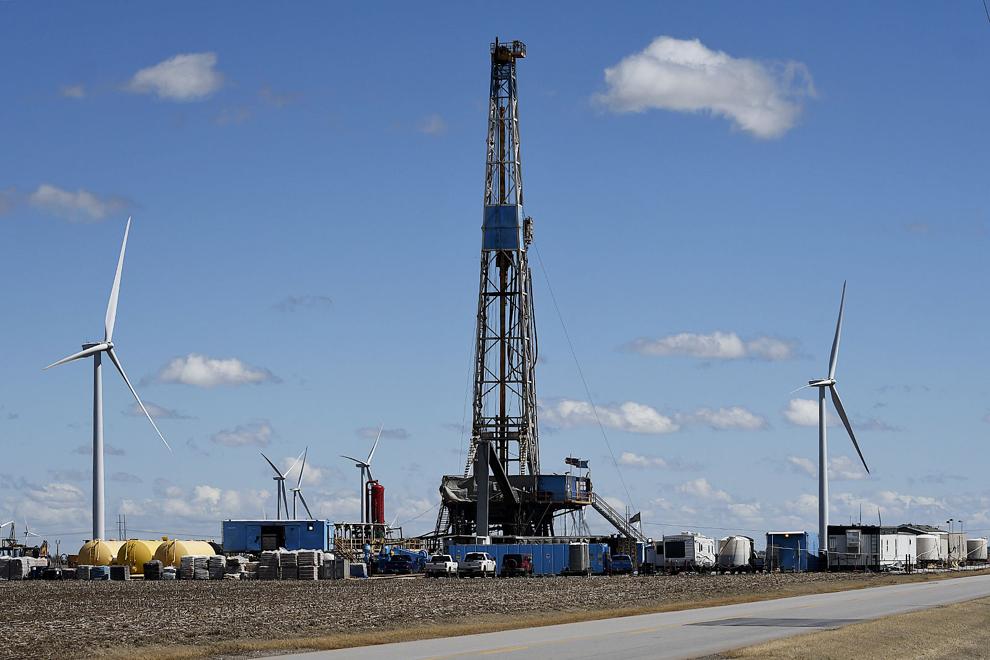 ENID, Okla. — In the midst of what could be the biggest crisis ever in the oil industry, coronavirus COVID-19 is playing a starring role.
Earlier this year, energy companies in Oklahoma already were feeling the impact of a worldwide price war between Saudi Arabia and Russia. The price for a barrel of oil dropped from $66 in January to around $20 in March, before rallying Friday to around $25.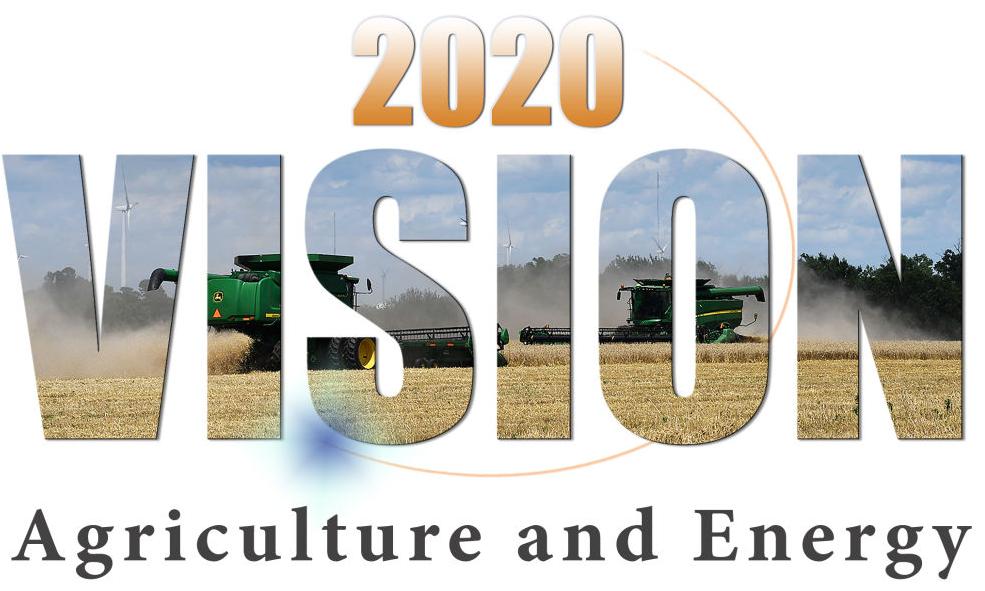 With travel virtually being shut down due to the COVID-19 worldwide pandemic, Mike Cantrell, chairman of Postwood Oil in Ada, estimates production is decreasing some 2 million barrels a day.
"This is unchartered territory,'' Cantrell said. "I'm 69 years old and I've been through five oil and gas depressions, but I've never been in this territory before. This is a double whammy no one has seen before. Nobody can make money at $25 a barrel.''
'Pretty scary out there now'
John Donaldson, president of D&J Oil in Enid, which has been in business since 1982, says "it's pretty scary out there now.''
"I don't know any business which has taken the kind of hit that ours has,'' Donaldson said. "It's getting hard for everybody. There might be a lot of layoffs coming. There's no way you can drill for that type of price.''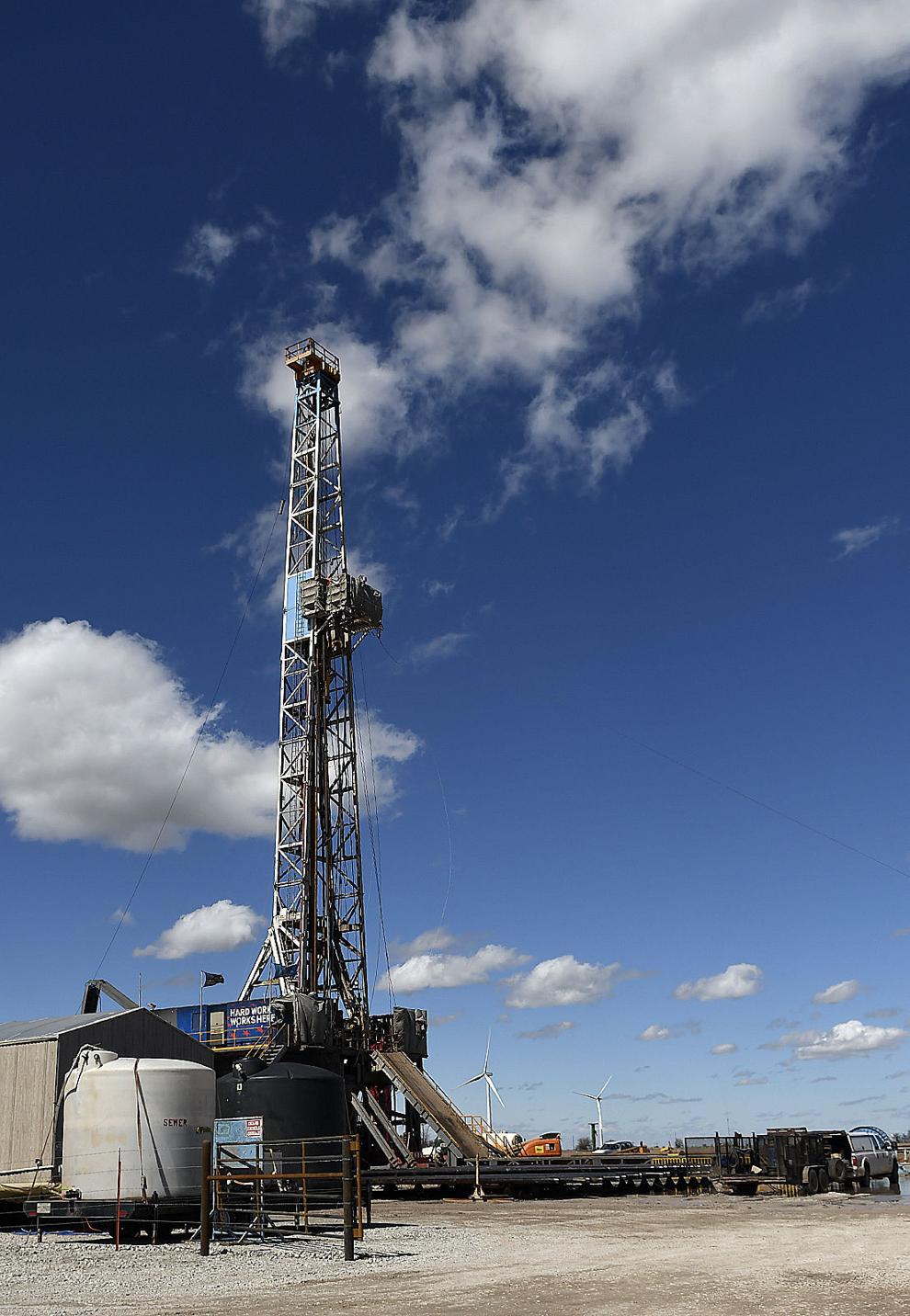 Dewey Bartlett, president of Tulsa's Keener Oil & Gas Co., said the sharply declining prices are having the same effect on his business as a sharp drop in wheat and soybeans would have on agriculture in Garfield County.
"It's devastating for any company that is supported by oil and gas,'' he said. "No one is calling for service or buying parts. Companies are trying to hoard whatever cash they have. They don't want to spend it if they don't know what the price will be. It's really scary.''
According to Baker Hughes, the number of rigs operating in Oklahoma dropped to 29 Friday. That's down from 39 the week before and 107 during the same time last year.
'Threat to national security'
Bartlett said it potentially is the worst crisis he has seen, especially since it happened so fast. He hopes the federal government can intervene in the Russia-Saudia Arabia dispute so both will back off enough to make production profitable for U.S. companies.
"Saudi Arabia and Russia want to drive domestic USA collectively out of business,'' Bartlett said. "If it stays like it is they would have controlled a significant amount of the oil sold worldwide, and they could set the price at whatever they want. It would take away the United States' ability to produce the amount of oil we are now. It's really a threat to national security.''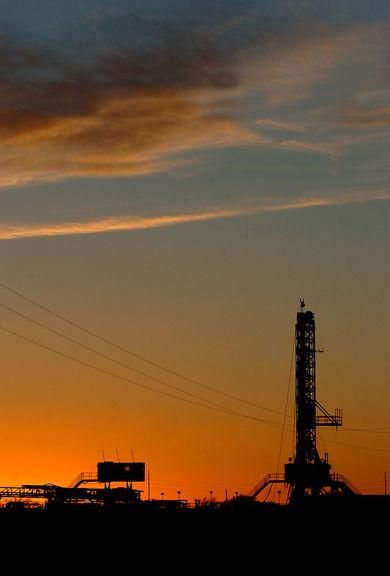 Bartlett said Saudia Arabia "being a welfare state'' needs to have oil at $70 an barrel to meet its commitments.
"It doesn't make sense for those people to go broke,'' Bartlett said. "You get in a position where you can have riots and all sort of brazen things could happen. The Russians are a tough group of people to deal with. They really don't care. When OPEC decided to overproduce, they didn't have anything like a virus scare like this. It has affected the entire world economy. It's come to a screaming halt in a big way, and it's not pretty.''
Great time to invest
Cantrell, who has seen the price of oil drop as low as $9 in 1998, said taking inflation into account this is the lowest it's been since he entered the business in 1971.
"We have never had this timeframe before,'' he said. "This virus has affected the worldwide economy. People aren't traveling in cars or taking air transportation. The demand for fuel is falling daily. I don't know when it will end.''
That has made finding investors for wells much more difficult.
"I can't get anybody to answer the phone on that one,'' Donaldson said. "Oil and gas has always been a long-range commodity. We just have to wade through it steadily and hold back. Harold Hamm over at Contnental Resources is one of the best companies around, and they are hurting, too.''
Cantrell said the best time to invest may be when prices are down. He pointed out prices can't get much lower.
"This is a great time to buy if you can put the capital together,'' he said. "It's not a great time for those who have already invested. They have lost thousands of dollars. It's a great time to engage and wait until the price comes back.''
Donaldson hopes "things will come back at some point ... but I think it will get a little worse in the next two weeks.''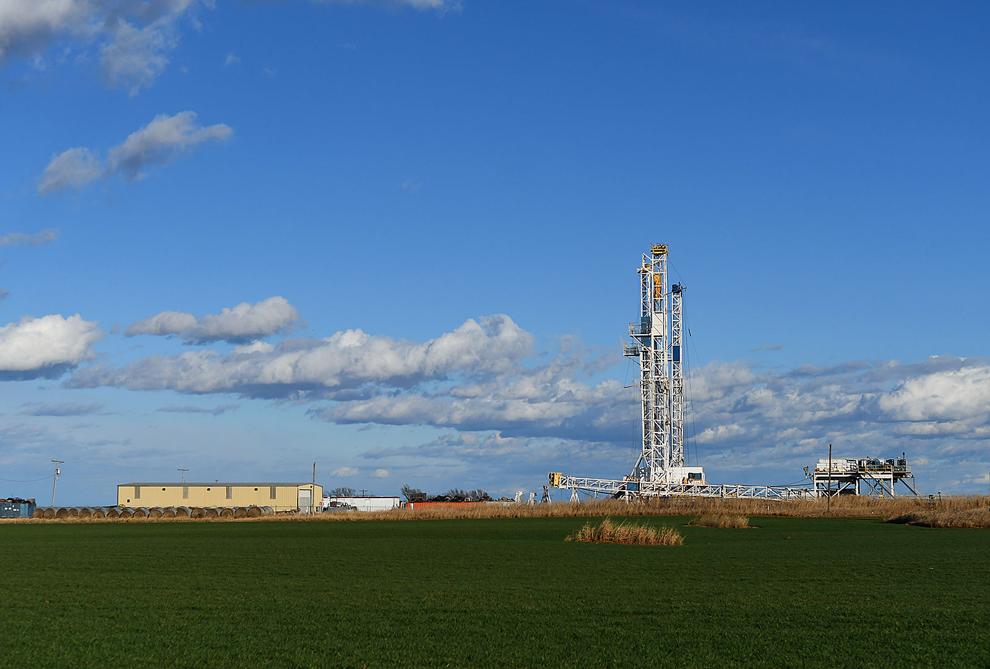 Everyone is taking a pay cut
Donaldson said the one single well test has gone by the wayside. He said bigger companies usually need 1,500 to 1,600 acres for a project.
The trio point out most oil companies are small. Bartlett has six employees. Donaldson has seven and has had his staff work from home.
"We're keeping our fingers crossed that something will happen in the near future,'' Bartlett said. "If the price doesn't go up, you'll see a lot of companies go out of business. Ninety-five percent of what we produce is crude oil. We have a lot of wells that are stripper wells. They produce a decent amount. But with prices going down ... if a well breaks down we can't repair it. If it doesn't pay for itself, we don't fix it. We can't afford to.''
Cantrell's company has 20 employees. He said the companies that will suffer the most will be the mid-size companies that depend on horizontal drilling.
Cantrell sees layoffs as many as 200,000 or 300,000, with most of that coming from larger companies.
"This is the scariest thing I've ever seen,'' Donaldson said. "I don't know how big it's going to get.''
Bartlett and Donaldson said they will try to avoid layoffs but everyone is taking a pay cut.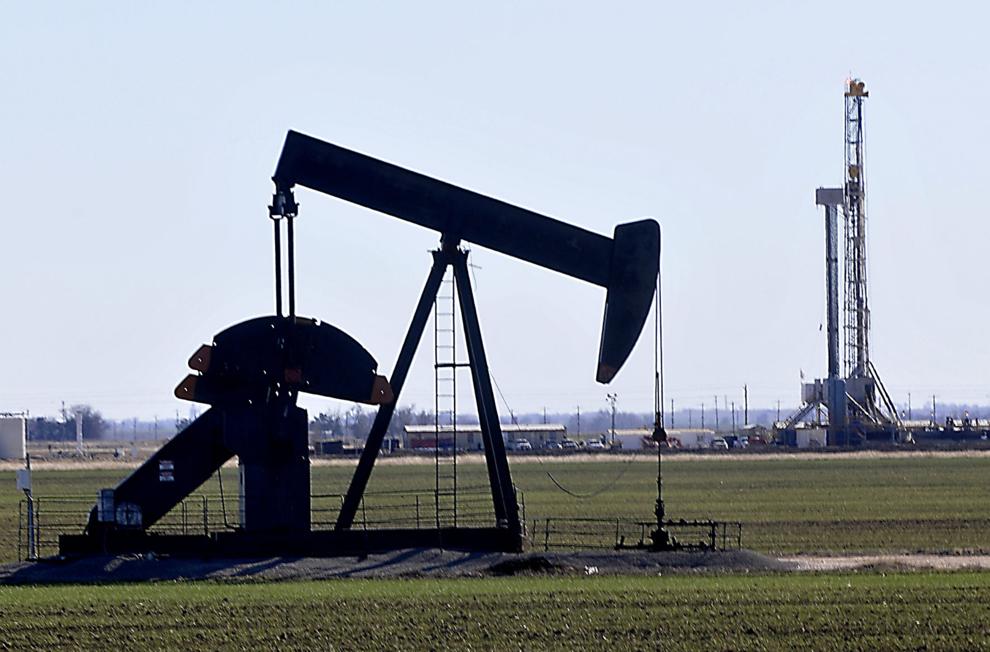 Getting squeezed out
U.S. Sens. James Inhofe and James Lankford, both R-Okla., have asked the Department of Commerce for tariffs on Saudia Arabia and Russia.
Bartlett hopes the federal government can offer relief in terms of short-term loans that "could give us enough capital to pay employees ... we won't last a long time if the virus does run its course. We need the economy to recover to some degree to make things a lot better.''
Donaldson doesn't know what President Donald Trump's plans will be. He said one problem is almost everyone else business-wise is in the same boat, and the oil business is often seen as villain-led by multi-millionaires.
"We're not always regarded in the highest esteem,'' Donaldson said. "I would like to think people still want to get in automobiles to drive cars. We need to get on with plans to do things with guys in the field. I think we will make that happen. It's still a great industry that will be around another 30 to 40 to 100 years ... but we're (smaller companies) still getting squeezed out by the larger companies. It could be the end of the independent operator. It's time to tighten the belt. Everybody is taking pay cuts to keep people on. It's belt-tightening time.''
American culture and oil industry
Cantrell said while helping small business has been a bipartisan issue, helping fossil fuel companies can be controversial.
Cantrell said some mistakes in the past have hurt the oil companies' reputation.
"The oil man has always been the antagonist in America culture," Cantrell said, pointing out oilie James Dean was the bad guy in the movie "Giant.''
"John D. Rockefeller controlling the oil fields (in the early 1900s) left a bad taste. It brought in anti-trust legislation and Teddy Roosevelt breaking up Standard Oil,'' Cantrell added.
He said the oil industry has never been a true, free market commodity.
"There's always someone to control prices and trade,'' he said.
That can be anywhere from the Oklahoma Corporation Commission to the Texas Railroad Commission.
Cantrell said he was part of an 1986 effort to create a state statute mandating oil cannot be sold below value. He hopes production will be reduced worldwide so prices will go up.
Cost of doing business
Technology has driven up the cost to producers. Anything below $30 per barrel is just below the cost to maintain a fracking-drilling operation, Donaldson said.
Donaldson's company, in conjunction with Continental Resources, hit a gusher in 1991 with the discovery of the Ames field that had the equivalent of 6.5 million barrels. It still is producing, he said. With today's technology, he said, he "never says never" when it comes to another field with that capacity being discovered.
"There's always new discoveries," Donaldson said. "I don't know where it is. It's just harder to find. There's still wildcatting going on, but no one wants to wildcat any more. People don't want to invest any of their cash with today's prices."
The controversial fracking still is going on. Donaldson said you have to do that if you want to have oil and gas come out of the ground.
'We're in this together'
Bartlett said he doesn't know where the technology may come from because of costs. There are a lot of companies that aren't interested in continuing horizontal drilling because it's not paying for itself.
He doesn't see any technology that will begin to reap benefits that could replace the loss of value seen in just a few months.
"It's easier to find people to drill when price is $65 instead of $22. It's not a very optimistic report for you," he said.
Donaldson is trying to stay calm and control what he can control.
"It's not a good time for anybody,'' he said. "We're nervous about what's going on. We're going to take care of our families and stay home until we can get this thing (virus) over with.''
But looking past this current crisis, Donaldson sees more innovations in the industry. He noted the advancements of horizontal drilling over the last 15 to 20 years.
"There are a lot of risks,'' he said. "It's tough to find investors. Basically we're holding steady, and we're trying to maximize production we have and hold on to that.''
The business has always been high risk, Cantrell said. He has seen four or five major downturns, but the industry has depended on advance technology. He said there could be some bankruptcies and mergers, but "innovations will keep us alive; we will find ways to do it more economically."
"Technology has gotten us to where we are today, and it will take us where will be tomorrow," he said. "I told our board last week that this is a situation we have never been in before. We will be fine, but we have to work together. We have to work with the banks or creditors. We're in this together or none of us will be here."
---
2020 Vision: All Agriculture and Energy stories