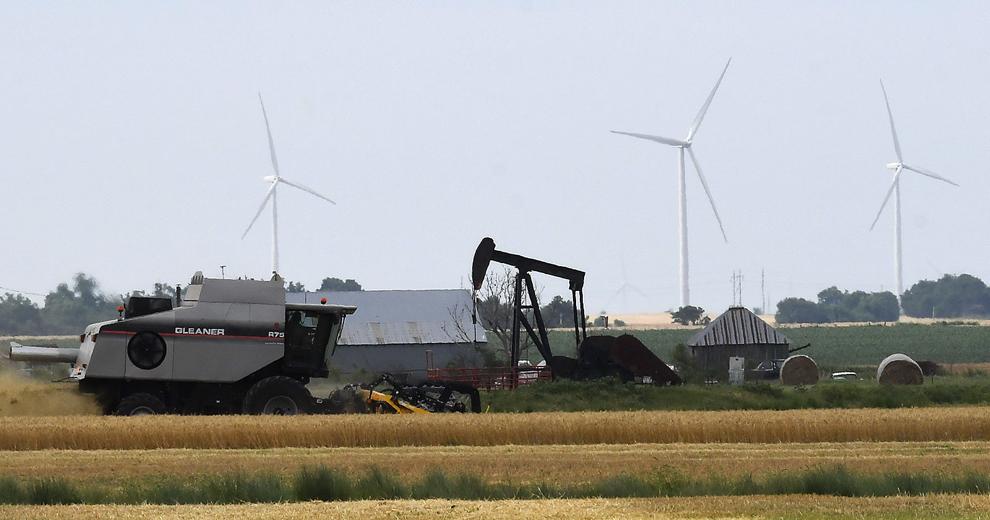 ENID, Okla. — One bleak statistic in considering the future of farming in Northwest Oklahoma: It's a problem of the ages.
The average age of an American farmer is 58 years old, according to modernfarmer.com. The average age of an organic farmer is 52 years old. The average age of a beginning farmer — those with less than five years of experience — is 47.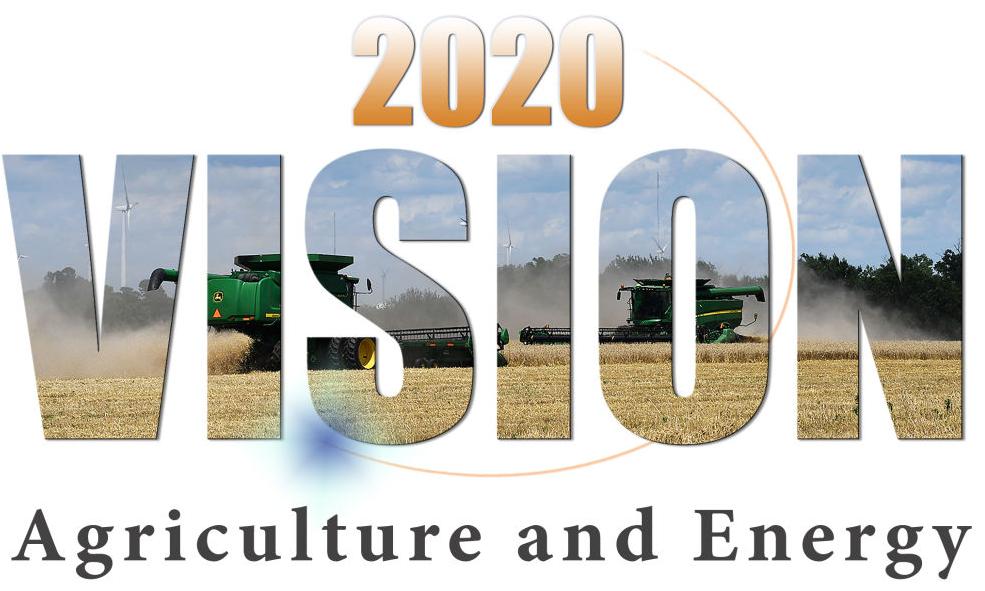 "It's kind of rare to see a young person solely farming,'' said Trent Milacek, northwest area ag economics specialist for the Oklahoma Cooperative Extension Service. "It's a big struggle for young producers to maintain their operations and stay around. They are constantly looking for other ways to make money."
Josh Bushong, northwest area agronomist for the extension service, said the biggest challenge for younger farmers is trying to make payments on equipment. That will make them turn more to custom farming or planting or harvesting to make ends meet.
"They don't want to give up their land," Milacek said. "You're having to evaluate the profitability of the land. Some people have to give up the land if it gets too high. They are evaluating what they can manage."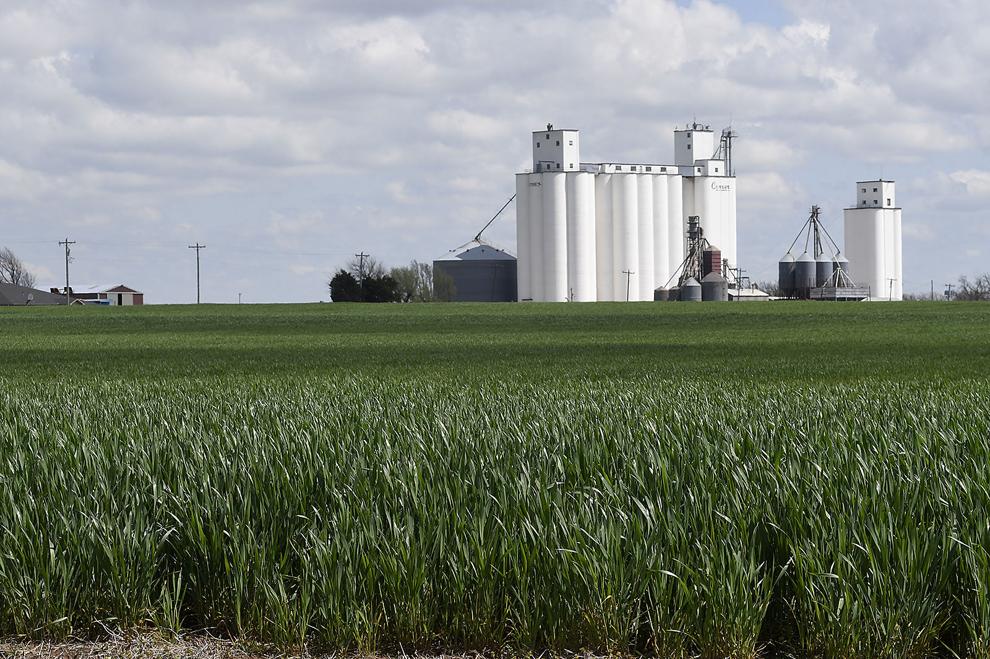 'It's just bleak right now'
Milacek said the area "is nowhere near the end" of hard times, especially with lower trade deals, lower oil prices, lower cattle prices and the coronavirus COVID-19 pandemic.
"Each shock that we get, takes another bite out of it," Milacek said.
He said a typical farmer today might be a businessman by day and a farmer at night.
"There are some producers that might be making good money in town that are still trying to farm, because that what it takes," Milacek said. "They might have a demanding job, but they will try to farm in the evening to keep the family business going, or it's just what they really want to do and are trying to find the right time where they can transition and farm full time."
The drop in oil prices has especially hurt the older farmers, those who have depended upon mineral rights to supplement their income. While the oil price drop has helped in some areas, such as fuel costs, it doesn't make up for a significant oil rights income.
"You like to see some positives, but it's just bleak right now,'' Milacek said. "That's the overreaching attitude of the whole country. There are a lot of things that are up in the air and uncertain.''
"You have to be able to weather the storm out now and hope for prosperity later,'' Bushong said. "Some guys may hit it big. Some may go away.''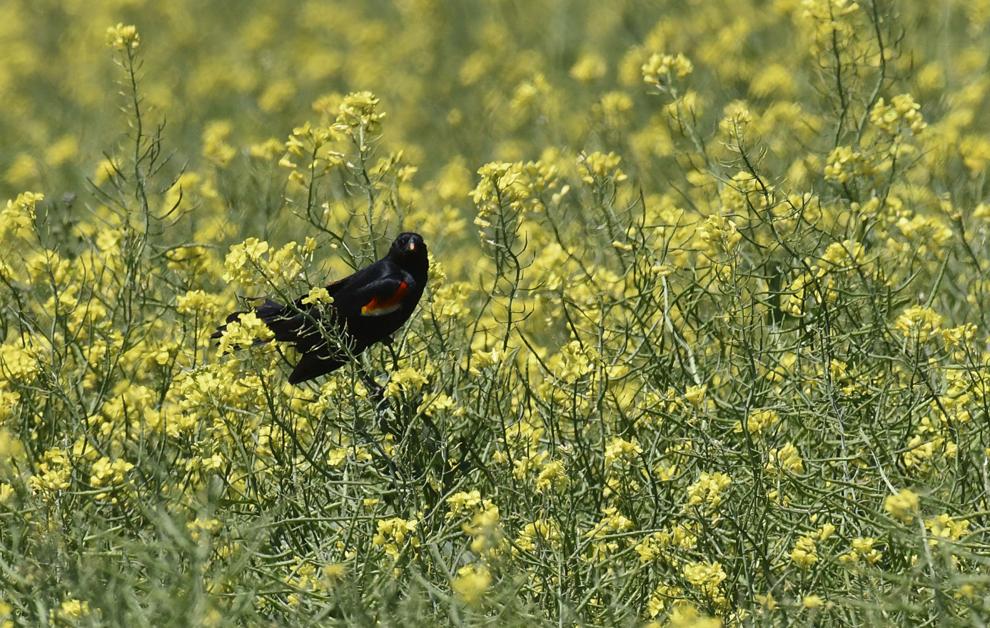 'Opportunities out there'
Bushong also described the future of farming as "bleak.''
"Challenging would be a good way to describe it,'' he said. "Our crop rotations are getting more challenging. Some of our more successful producers are showing the benefits of keeping that good crop rotation.''
Crop rotation, Bushong said, must be flexible enough to determine whether a crop pays for itself or not.
"There's always opportunities out there for guys to learn,'' Milacek said. "This year is going to test their resolve as managers for sure. All the shocks to the market have been really bad for our producers. They are going to have to work through some of those losses early in the year and think about how they can work through the summer and into the fall. There are opportunities out there. There's no reason to completely shut down, but it's going to be a struggle.''
Bushong noted some producers are not able to afford the costs of getting a crop started and farmers will need to register with the government for federal aid programs. 
Diversity in farming
Both Milacek and Bushong agreed with their viewpoint in 2019 of the importance of diversity in farming.
Milacek pointed out cattle prices have dropped 30%. Those farmers can try to make that up by planting hay or crow crops through the summer.
"I always recommend to guys that they don't put all of their eggs in one basket,'' Milacek said. "On the other side of that, from the economic side, you have to do what you are good at. When times are hard and anything you do is something new, there is a learning curve and a cost associated with it. You want to limit your exposure to new risks as well if you are in a tough financial situation.''
Bushong sees more foliage crops having success as rotation crops, and some farmers are even using canola in their rotation.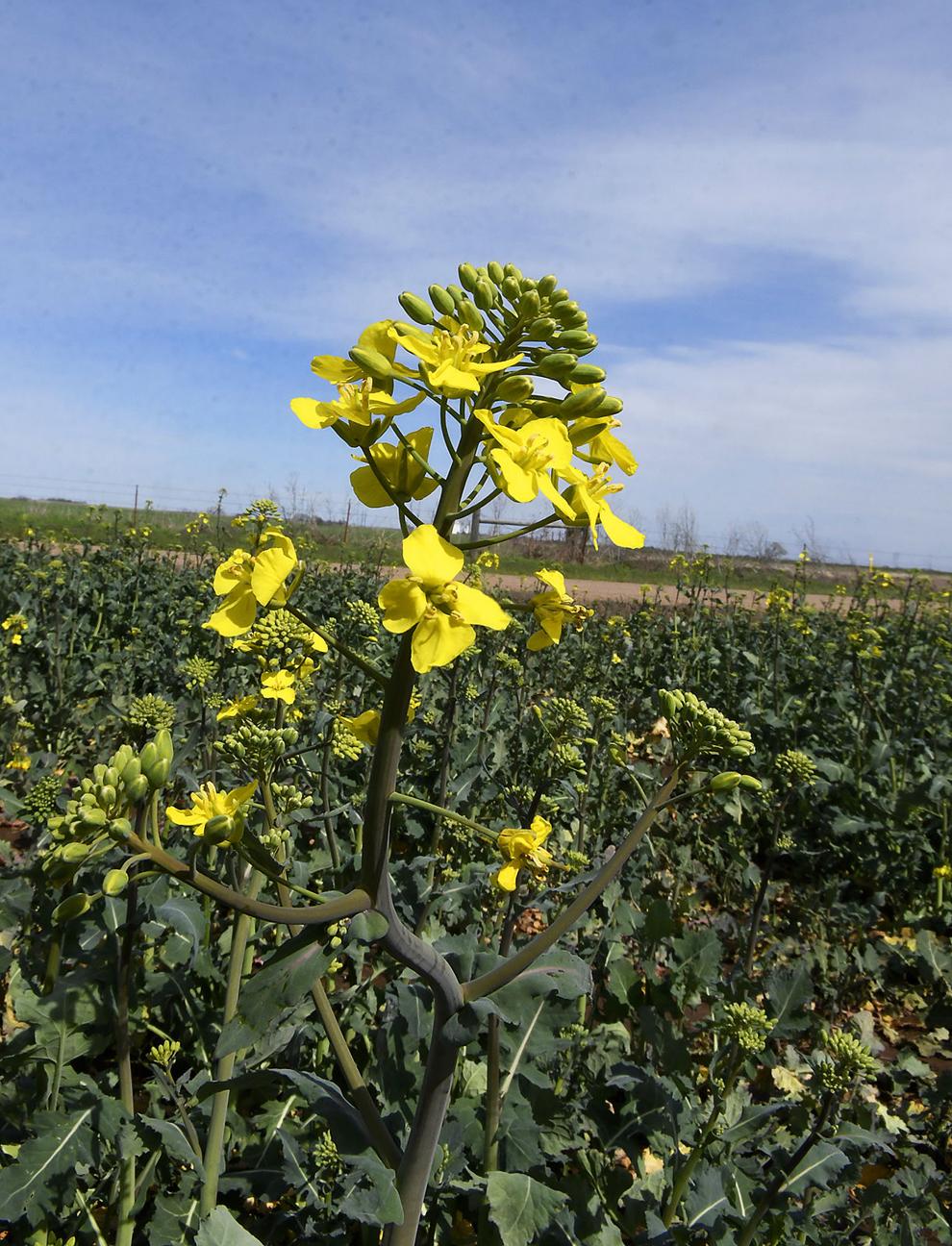 While wheat and cattle remain the main money-makers, there are a number of other crops that can succeed in the area.
Soybeans
Both Milacek and Bushong said soybeans still have a strong presence in Oklahoma, especially since wheat is a "difficult crop'' to produce cash flow.
"Soybeans is an easy crop to move into, but there always a lot of risks in terms of rain this spring,'' Milacek said. "We are having a lot of moisture. I assume this is a good option for producers. This year we'll see quite a few acres planted, especially in the northeast Garfield County area."
Corn
Bushong said corn planting has been delayed because of recent rain. He said the corn acreage a year ago was "higher than I thought.''
Milacek said the wet weather will hamper some corn crops but "there still is time to get it in."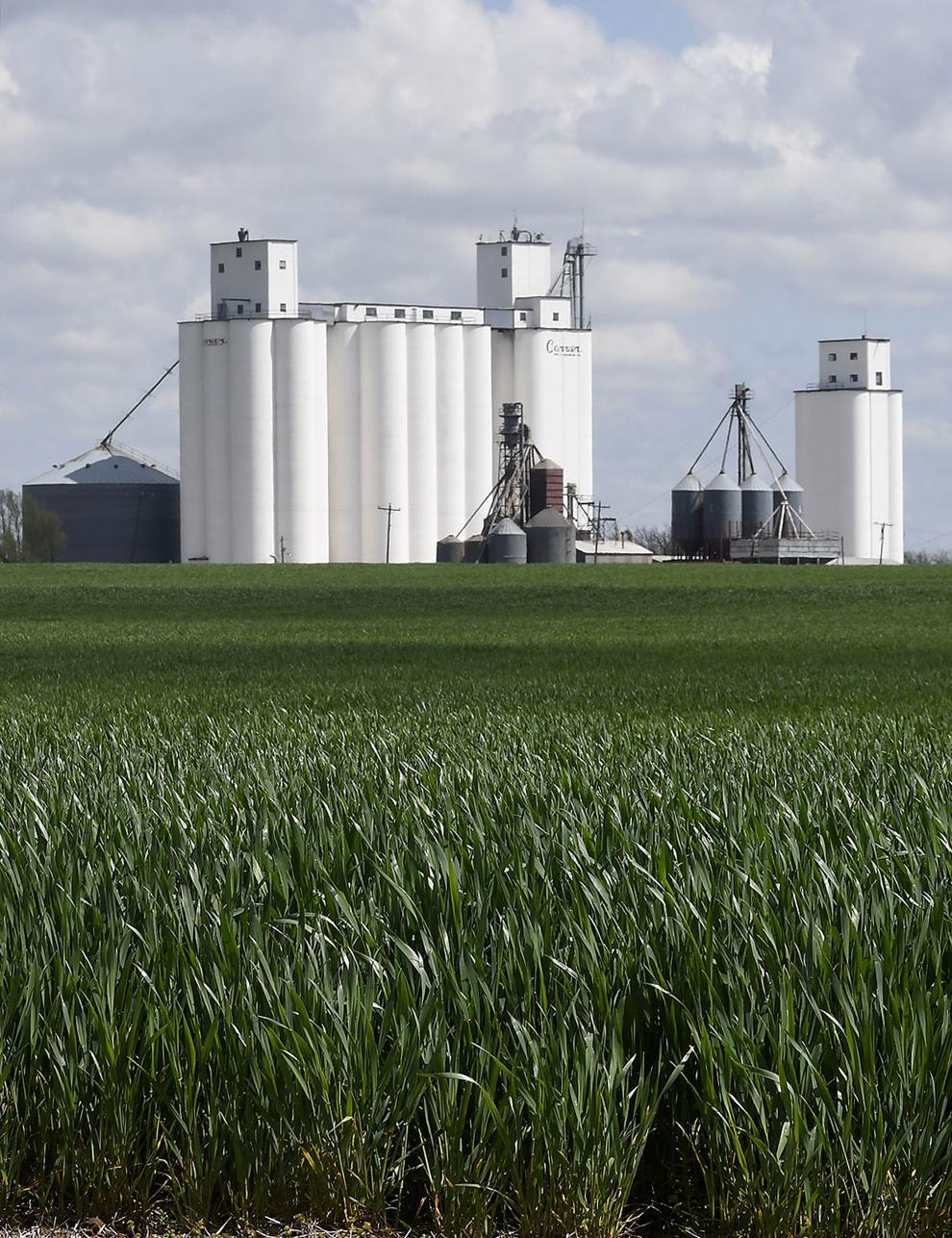 "Corn is going to be tough economically because with a drop in oil we'll see ethanol prices crashing. It's just getting where corn prices are where producers can make some money. It will be difficult in the near term unless something changes in the macro economy.''
Cotton
Bushong said cotton has lost a little bit of its steam. While input costs are "pretty significant,'' he said it remains a viable option.
"We'll be seeing some growth in certain pockets and certain areas in the state,'' Bushong said. "As a whole, I would say it's on par with last year, if not less."
Milacek said cotton prices are not as competitive as they used to be. Cotton has come into some non-traditional areas after wheat prices have fallen. It is seen as a rotational crop, but "we'll have to see if it maintains its presence" because of the high price of equipment.
"I think it will maintain a rotational role, but I don't think it's going to maintain a strong presence in outlining areas," Milacek said.
Milo
Bushong said many farmers are keeping milo in their rotation. Some have had success. Others have had "more challenging issues" like bugs.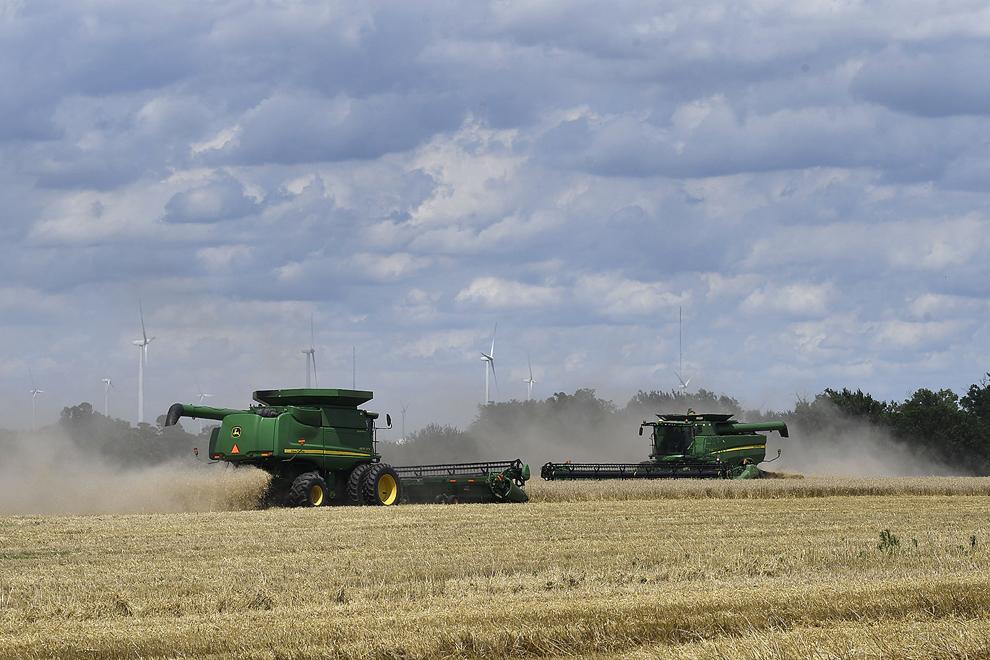 Milacek said milo is less risky because it can survive on less water than a crop like soybeans. It can be used for hay. 
"Like Josh said, the true rotation guys are keeping it," Milacek said. "It has to go through different herbicide options, and getting it harvested the last couple of years has been pretty tough for some guys. It's been tough to get it dry in the fall with the changing weather patterns."
Milacek said there are some strategies that can combat the negatives.
"If you can get the milo out in August or September, when it is warmer, and you can get it dry, I'm pretty sure you can minimize the risks. Milo that matures late in the fall can make it a difficult harvest for you."
Sesame
Bushong said sesame still is showing a strong presence. It has a low financial input, but the biggest challenge is weed control. The farmer doesn't have a lot of Herbicide options. For those with fairly clean fields, they have seen some good production of the crop.
Milacek said farmers growing sesame have to be cautious because it doesn't grow well in heavy crab grass areas.
"You might not think about sesame unless you get the field cleaned up before the crop is planted,'' he said. "The price has remained strong through the years. We have had good prospects on profitability. You still have to pay attention to it. It will remain a viable crop for this area with the low water requirement.''
If the pH levels in the soil is dropping in the low 5s or into the 4s, "something needs to be corrected before you plant sesame or soybeans,'' Bushong said.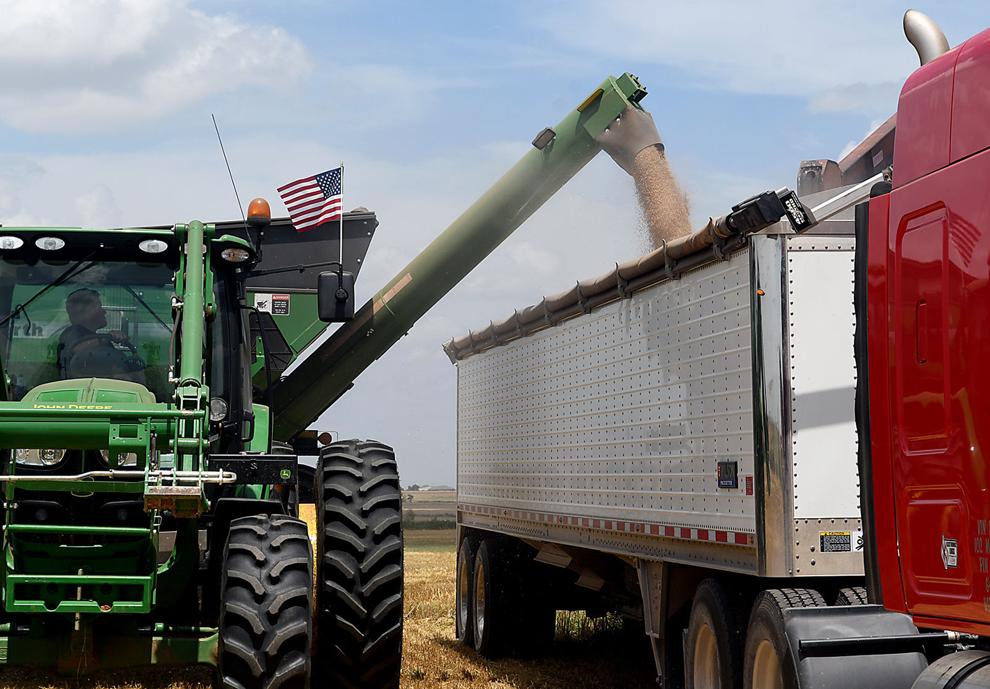 Wheat and cattle still staples
The 2020 wheat crop in Oklahoma is forecast at 4.20 million acres, according to the United States Department of Agriculture. That's unchanged from last year. Canola is forecasted at 12,000, down 66% from last year.
"Wheat and cattle are still our staples,'' Bushong said.
Marijuana has been listed as the third-highest cash crop in the state, according to NORML, a website with a mission "to move public opinion sufficiently to legalize the responsible use of marijuana by adults." Wheat and hay are listed on the site as one and two, respectively. 
Milacek, with a smile, said OSU officials can't talk about medical marijuana crops.
"Hemp is another option for some guys,'' Bushong said. "The biggest challenge is having a market for it.''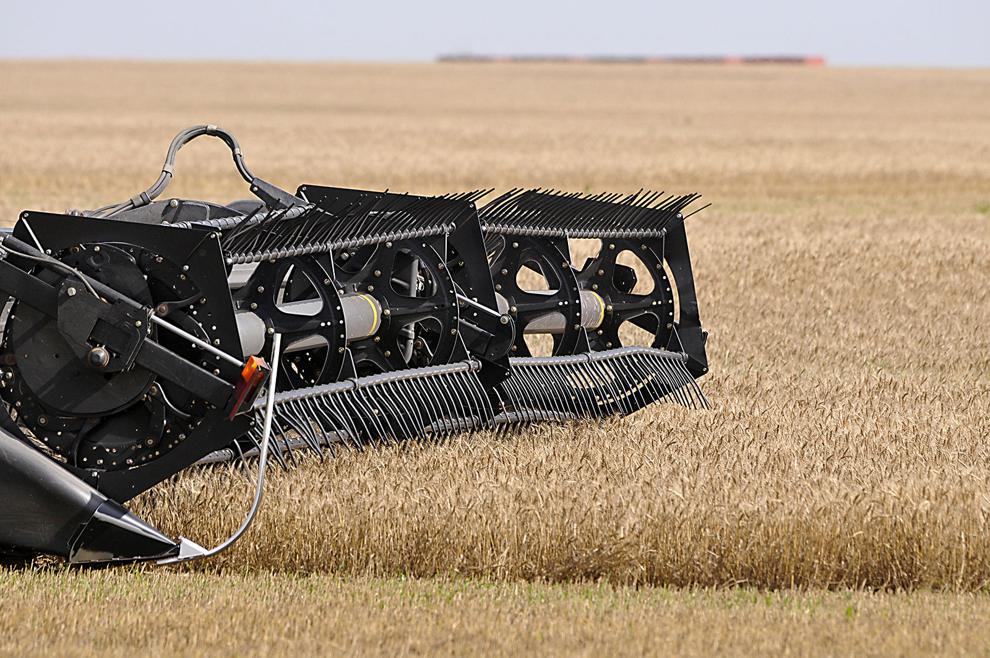 "You have to make sure you have a place to go with the product (hemp),'' Milacek said. "Just because you grow something, doesn't mean you can sell it. If anyone has difficulty with some of their other enterprises, you have to make sure you have a good market to do it with and you understand your contractual obligations."
Farmers are feeling the impact of the coronavirus COVID-19 in other areas.
Beef and cattle prices suffer when restaurants face restrictions. Before the virus happened, Milacek said some had predicted a record level of beef consumption.
"Even if they find a cure for the virus tomorrow, there's a lot of uncertainty out there,'' Milacek said, "about what the demand will be."
Milacek said spring and summer are the most important times for beef producers because of cookouts and other outdoor activities. He said it's difficult to predict future prices.
"The opportunity for a breakout and making a really good run in prices is all but diminished now," he said.
---
2020 Vision: All Agriculture and Energy stories