ENID, Okla. — When he came aboard as executive director in mid-2019, Jacob Krumwiede first wanted to experience the museum of the Cherokee Strip Regional Heritage Center as a visitor.
Upon walking through the center's permanent exhibit gallery, Krumwiede, though a lifelong Oklahoman, was struck by the overall narrative "from the beginning to the end," he said.
"Our story is a story of survival," the Claremore native said Monday.
On Sept. 16, 1893, more than 100,000 people lined up at the Cherokee Outlet to claim a 160-acre homestead or town lot in what was the largest of the Oklahoma land runs.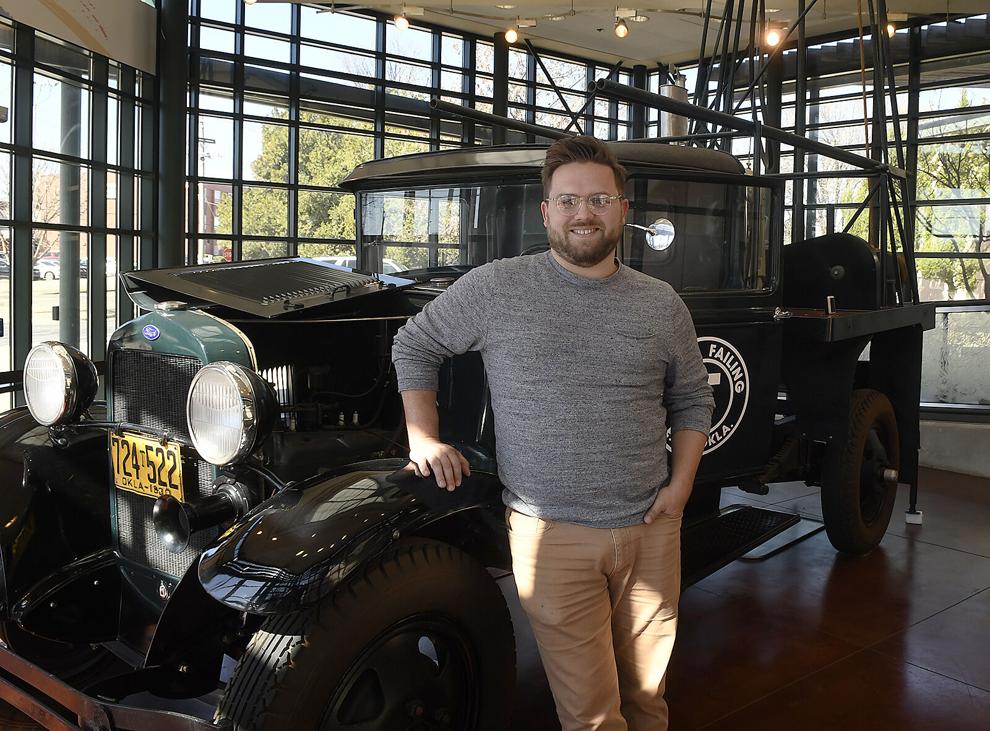 Those settlers arrived in the midst of one of the greatest economic depressions in U.S. history and soon discovered how difficult life on the Plains would be.
The Heritage Center's museum walk ends with the story of Phillips University and the Tri-State Music Festival's creation — bookending the story of pioneers who learned to survive and then learned how to thrive.
"Whether you realize it or not, you're learning how people survived," Krumwiede said.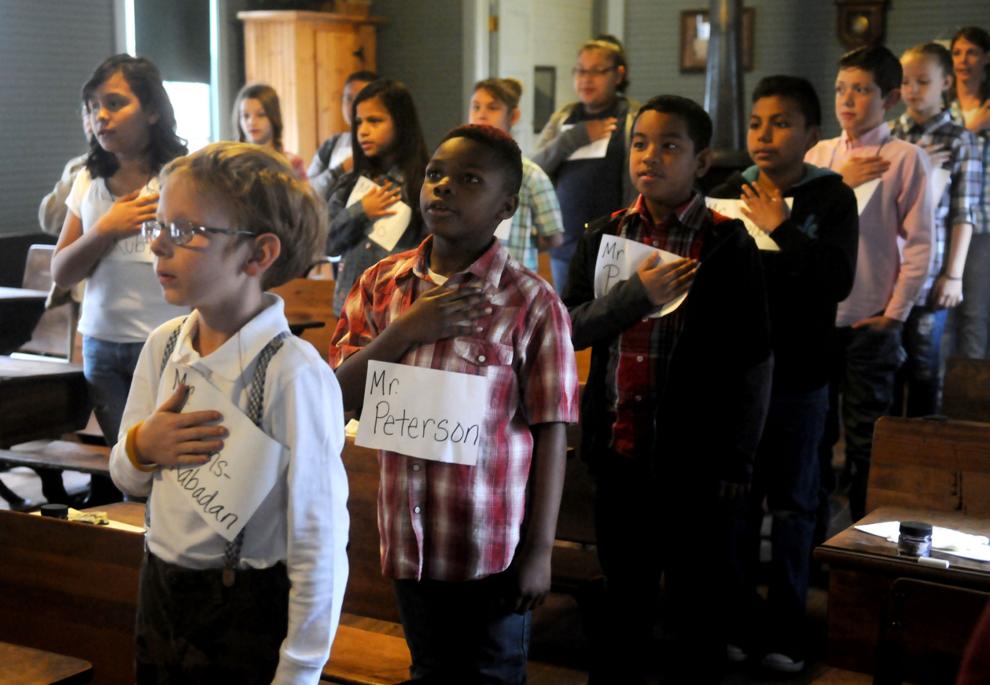 A year of celebration
The past year, too, has been a year of survival, but Krumwiede said Heritage Center leadership hopes to turn it into a year of celebration.
Last week, the Heritage Center, at 507 S. 4th, marked 10 years of telling the stories of the area's earliest Land Run pioneers who settled on newly public land.
Instead of holding a big celebration on April 1, Cherokee Strip's board of directors several days ago decided they'd celebrate the center's anniversary throughout the rest of the year, Krumwiede said.
Since the COVID pandemic, while the Heritage Center facilities currently remain open during regular hours, staff and volunteers haven't been able to hold regular events such as community gatherings of friends and donors, school field trips or Family Farm Day.
Brown Bag Lunch & Learn events are being held over Facebook Live, while 2020's Summer Chautauqua programs were postponed. This year's will be virtual, Krumwiede said.
An ongoing campaign to raise funds for an endowment to support programs, exhibits and other activities also was put on hold because of the pandemic.
The endowment, managed by Cherokee Strip Community Foundation, has so far reached $4 million, and its funds are disbursed annually, Krumwiede said.
"Really the last calendar year, it's been …" Krumwiede said, pausing, "it's been sad to not be able to do the things we want to do. We're just looking forward to the finish line, whenever that may be."
No specific programs are set in stone yet, but he said the commemoration will culminate in the Heritage Center's annual fundraising gala in October, which was canceled last year because of COVID.
'A good nucleus of people'
Since the 1970s, the Enid Museum of the Cherokee Strip commemorating the land run and subsequent life on Northwest Oklahoma had operated in Enid.
In 2005, Oklahoma Historical Society decided a full regional heritage center would be created in Enid, over other Oklahoma towns such as McAlester and Guthrie.
OHS, which oversees the Heritage Center, helped form a nonprofit group headed by the late Lew Ward. He and his wife, Myra, began a $6 million private fundraising campaign to build the center in 2006, by which half of the fundraising goal had already been reached.
Of that campaign, $5 million went toward a center capital project, and $1 million was planned for an endowment to operate the museum.
Ward, along with Richard McKnight and Dr. Jerry Blankenship, gathered funds from 528 significant donors to ultimately raise around $10 million.
"We had a good nucleus of people that did what it took to make it a success," Blankenship said Monday, including mentioning the center's first executive director, Andi Holland. "The community really did get behind it."
The state of Oklahoma also pledged $500,000, and the city of Enid contributed $100,000. The museum also received two Centennial grants for $200,000 each. The Mabee Foundation also contributed to the campaign, Ward said in 2011.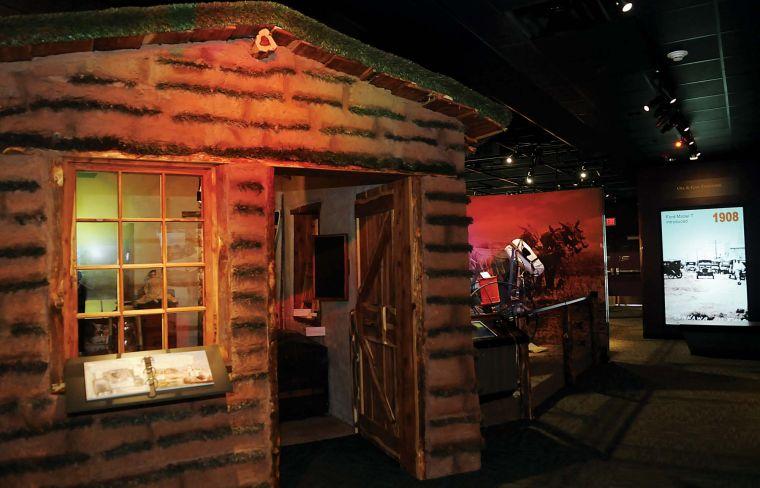 'A community that built it'
Cherokee Strip Regional Heritage Center opened on the former museum's site on April 1, 2011, with 24,000 total square feet, including a new research center with an oral history collection of over 260 interviews and research stations, a temporary gallery for traveling exhibits, collection storage space.
The Heritage Center also has Humphrey Heritage Village, a "living history village" featuring four historically significant buildings, including the only remaining land office building in Oklahoma.
Six full-time staff members including Krumwiede work at the center, along with six part-time staff and more volunteers.
"This site went from any other small local museum to something that's of national renown," Krumwiede said, as his staff now includes an archivist from Michigan, a curator from Idaho and a director of education from New York. "A museum like ours at the Cherokee Strip Regional Heritage Center is really about community. It was a community that built it."
Blankenship, who serves on the endowment fundraising committee, had nothing but praise for Krumwiede as well as his predecessors and those he worked with to build the center, which he said continues to tell the stories of the "pioneer spirit."
"I think the dream to preserve our history and present our history in an engaging way — that dream has been fulfilled," Blankenship said.