Multiple paintings created by an associate professor of art at Northwestern Oklahoma State University will be displayed at an Oklahoma City art exhibition later this month.
According to a press release from NWOSU, Kyle Larson's paintings will be among the artwork displayed July 29 through Sept. 13 during Oklahoma Contemporary's ArtNow 2021, an exhibition in the Eleanor Kirkpatrick Main Gallery that will "showcase the new works of selected artists with active studio practices in Oklahoma."
Artists' works respond to the complexities of contemporary culture, reflecting the vibrant diversity of contemporary art in the state, the release said.
"I'm honored to have my work included in this exhibition amongst this dynamic group of artists who represent the breadth and diversity of art-making throughout the state," Larson, who's been teaching at NWOSU since 2015, said in the release.
Helen Opper, an independent curator and an associate of the Appraisers Association of America, hand-selected each artist for the exhibition, according to the release. Opper owns her own business, serves as director of The Art Hall Gallery in Oklahoma City and is an adjunct professor in the visual art program at Oklahoma City Community College.
Among the artwork to be displayed is a special exhibition featuring several of Bert Seabourn's works in recognition of his contribution to the cultural landscape in the state, according to the release.
Seabourn's works are in national and international collections. He was recipient of the Governor's Arts Award from the Oklahoma City Arts Council in 1981, and an honorary Doctorate of Humane Letters from Oklahoma City University, his alma mater, in 1997.
In addition to his dedication to art, Seabourn has fostered comradeship in the arts in Oklahoma and has committed his time and talent to teach at Oklahoma Contemporary for many years, the release said.
Tickets to view ArtNow 2021 and other Oklahoma Contemporary exhibitions are free, but visitors are required to reserve limited-access timed tickets up to two weeks in advance, the release said. Tickets may be reserved at https://oklahomacontemporary.org/exhibitions/free_tickets.
The museum, located at 11 NW 11th, is encouraging masks for visitors and requires them for children ages 2-12 and public-facing staff, according to the release, and is open 11 a.m. to 6 p.m. Monday, Wednesday and Friday through Sunday and from 11 a.m. to 9 p.m. on Thursday. It is closed on Tuesday.
Additional information about the exhibition and the artists represented may be found at https://oklahomacontemporary.org/exhibitions/upcoming/artnow-2021.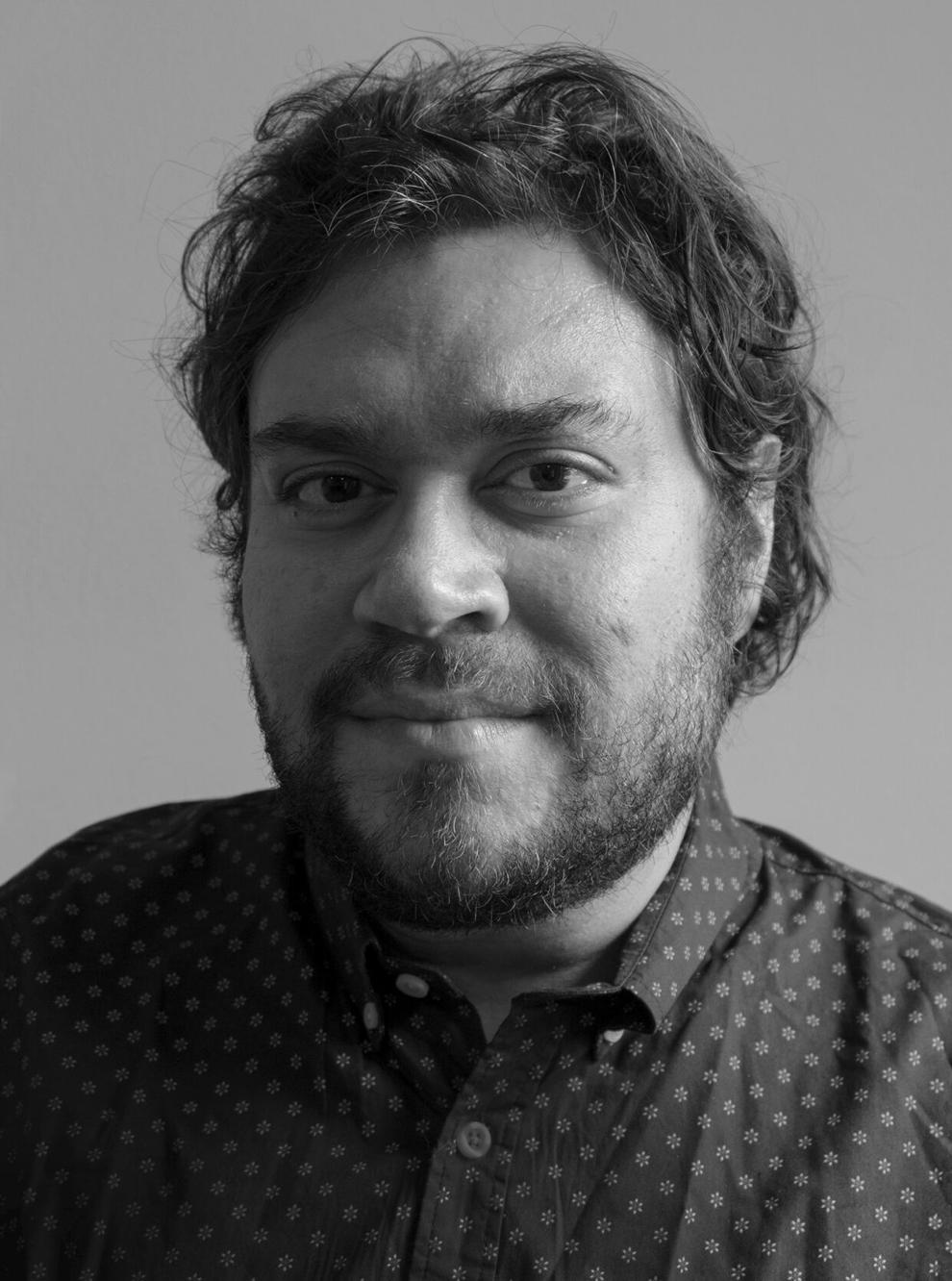 Larson earned a bachelor's degree in English and visual art and a master's degree in painting, both from California State University-Sacramento, and a master's degree in painting from Boston University, according to the release.
He has been a part of numerous solo and duo exhibitions, as well as selected group exhibitions and has taken part as an artist-in-residence in North Adams, Mass., and Santiago, Chile.
Before his employment at NWOSU, Larson served as a NWOSU artist-in-residence in 2014.
To learn more about NWOSU's visual arts program, contact Larson at (580) 327-8108, krlarson@nwosu.edu or visit the web page at www.nwosu.edu/school-of-arts-and-sciences/fine-arts/visual-arts.