Enid Public Schools' Board of Education appointed another member to its ranks this week.
Chad Mantz, a deputy chief with Enid Fire Department, was unanimously appointed Monday to fill the Office 7 seat vacated by former board member Amanda Phillips in December.
Mantz's appointment term will last for a year, he said Tuesday, though Phillips' was to run until 2024.
Mantz also said he would file for candidacy in December to run for a full term. Like all local public offices in Garfield County, school board positions are unpaid.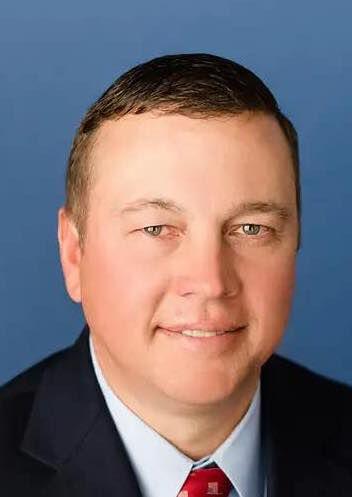 His predecessor resigned at December's board meeting after over five years in office. Phillips' family was moving out of Enid immediately, she said, and she left the meeting soon after voting against amending the district's COVID-19 re-entry plan.
Office 7's zone covers the largest and most-western swath of land in Enid and Garfield County, with its boundaries nearly reaching Oklahoma 132 north of Garriott.
Mantz moved into his current house in 2014 before Phillips took office and also had checked into applying when the position was open, before learning he hadn't lived within the zone long enough to be eligible.
He looked into it again after hearing she had resigned, he said.
Mantz has a bachelor's in secondary math education from Northwestern State University and taught at another school district before joining EFD, where he has worked for 21 years.
Not being a teacher anymore but still having an interest in education brought him to apply for the open position, he said.
He also has served on the boards of the Professional Firefighters of Enid — the fire service's union — and Grand National Quail Club.
As a city of Enid employee, Mantz would be unable to serve on city boards aside from the city's Fire Civil Service Commission because of conflict of interest — but because he lives outside of Enid proper, he's also unable to serve on Enid's service commission.
He said he expected a steep learning curve after joining EPS' board and that Superintendent Darrell Floyd and the rest of the board have been good at explaining things and keeping him "up to speed."
While he had previously interviewed with a board selection committee, Mantz said he and Floyd also met before Monday's meeting.
"(It's like) trying to drink out of a firehose," he said about joining the board. "There's a lot of information coming at you and (can be) overwhelming, but most of the time anything new is that way, so I just try to stay on top of it and do as much reading as I can and educate myself."
Mantz's is the second appointment to the Board of Education this school year, the first being the Rev. Joe Blackwood's addition to Office 4.
Blackwood took over the seat at November's meeting after longtime member Willa Jo Fowler moved out of the office and stepped down the month prior, following over 45 years of service.
The pastor said Tuesday he also would file in December to run for a full term in office. His board appointment will last more than a year to complete the rest of Fowler's term through spring 2022, he said.
He said he first learned of the opening after a notification appeared on his Facebook feed. While he initially dismissed it, several members of his church, First Assembly of God, approached him and asked if they or he could submit his name. Blackwood then contacted district CFO Sam Robinson to further apply.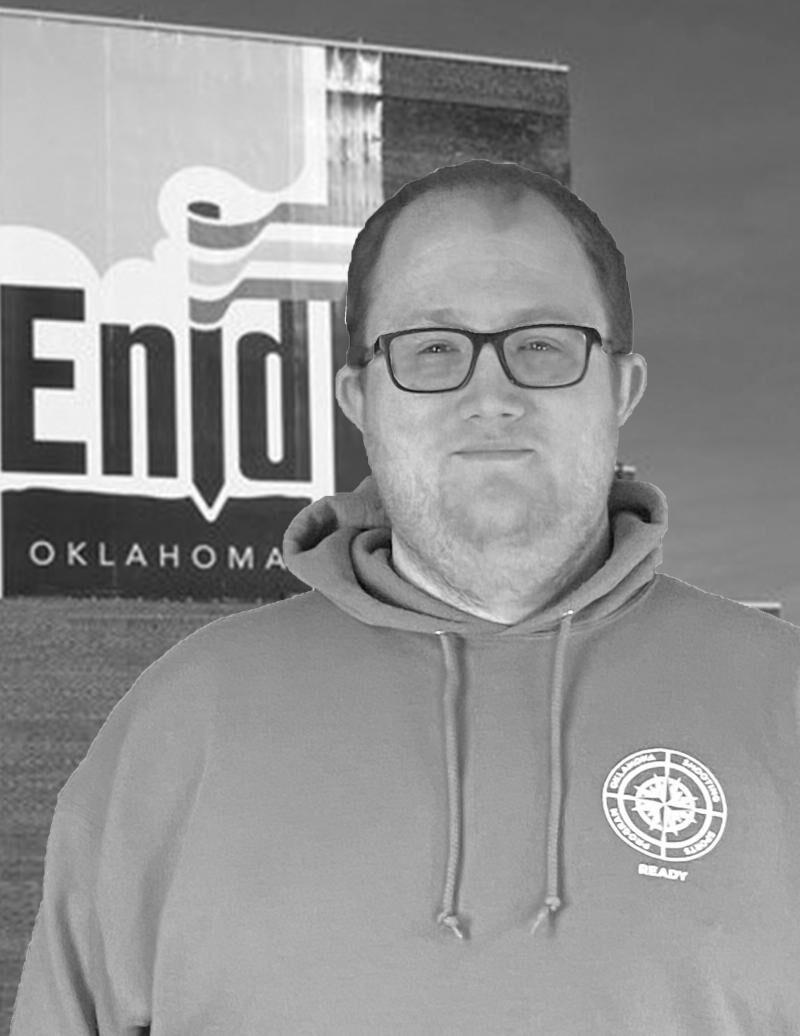 Blackwood is pastor of the children's ministry at First Assembly. He also is communications coordinator for Oklahoma District Royal Rangers, a boy's mentorship program through the Assembly of God church.
From Central Oklahoma, he moved to Enid in 2014 and is enrolled in a concurrent program to complete his bachelor's in biblical studies and master's in organizational leadership at Global University, through Assembly of God.
"I love working with kids," Blackwood said, "and (the board is) going to be one of the primary focuses where you can get involved and impact kids going forward."
Volunteering instead for an area nonprofit would seem too limited in focus for him, he said.
"This way EPS is focused on kids in Enid, period," Blackwood said.
With both his and Mantz's appointments, all but one of the current EPS board members initially were appointed to their seats.
"If life takes you in a different direction, that's common," the latter said, regarding people stepping down mid-term.
Phillips herself was first appointed in 2015 to fill an unexpired term and then also ran for office.
While Frank Nelson ran unopposed for the Office 3 seat in December 2019 and took office in February the next year, board president Matthew Sampson and members Torry Turnbow, Colin Abernathy and Kyle Whitehead were all first appointed to their seats in the early to mid-2010s before running for office later.