ENID, Okla. — A commemorative march to honor the birthday of the late U.S. Civil Rights leader Martin Luther King Jr. will follow city ordinances and federal health recommendations on Saturday afternoon.
The city of Enid's socially distanced march, organized by the Dr. Martin Luther King, Jr. Holiday Commission, will begin at 2 p.m. at Stride Bank Center's Convention Hall, at 301 S. Independence. From there, attendees will march around the downtown courthouse Square.
King was born in Atlanta on Jan. 15, 1929. Observed on the third Monday every January, MLK Jr. Day was recognized as a federal holiday in 1986.
City offices will be closed Monday in observance of the holiday, including Animal Welfare, city administration building, city recycle center and Public Library of Enid and Garfield County. Enid Transit will not be in service.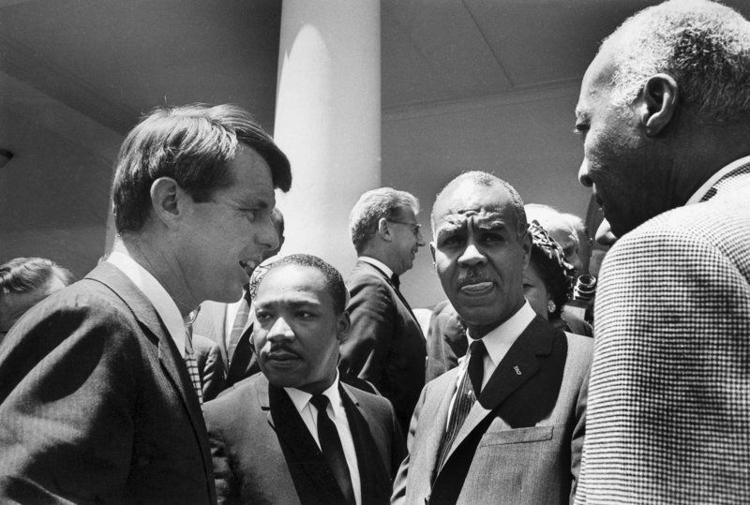 The reverend led the year-long Montgomery, Ala., bus boycott in 1955, and then was elected president of the Southern Christian Leadership Conference, a group of Black churches that organized nonviolent protests of racial inequality.
In 1963, King led several civil disobedience protests against segregation in Birmingham, Ala., where he was jailed and wrote his "Letter." He delivered his famous "I Have a Dream" speech from the steps of the Lincoln Memorial during the 1963 March on Washington.
For his work leading nonviolent resistance to racial inequality in the South, King won the Nobel Peace Prize in October 1964.
King was assassinated in Memphis, Tenn., on April 4, 1968, after arriving to support Black sanitary workers on strike. He had delivered his famous "I've Been to the Mountaintop" speech the night before.
A prayer breakfast, hosted by Central Assembly of God Church, was held to honor King recently.