Enid has been recognized for its downtown district's programs and businesses over the last year.
The downtown revitalization program Main Street Oklahoma on Friday announced Enid's organization received 13 nominations out of 19 categories for its annual statewide awards competition.
Winners will be announced during the 32nd annual Main Street Awards Banquet on Sept. 20 in Oklahoma City.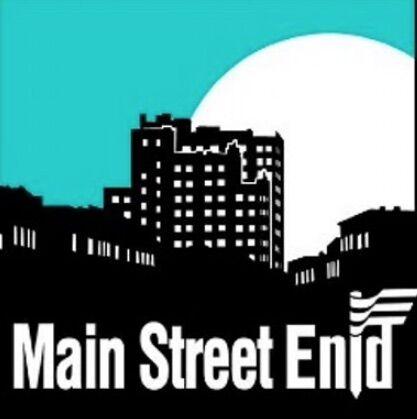 Main Street Enid's winter ice rink, Holidays on Ice, was nominated for a premier special event with over 1,000 attendees, while the rink's Holiday Market was nominated for an event under 1,000 attendees.
Main Street partner Settlers Brewing Co. was nominated for both best facade rehabilitation over $10,00 and for best building/business branding, while Enid Brewing Co. & Eatery got a nod for best new business.
Main Street Enid Board President Roxanna Costello was nominated for statewide board member of the year.
MSE Executive Director Natalie Beurlot said she was happy for downtown's businesses and outdoor activities that pushed through a year of COVID-19 when options for community events were more limited.
Beurlot said the organization nominated a lot more programs than usual. Enid was nominated last year for top three in seven categories out of 13 submissions.
"I feel great. It was great because we had a lot of things we could nominate from," she said. "We had a lot of businesses that went above and beyond this year. So it gave more of a reason and more of an opportunity to nominate."
This year's nominations include:
• Premier Special Event Over 1,000 Attendees: Holidays on Ice in Downtown Enid
• Best Façade Rehabilitation Over $10,000: Settlers Brewing Co.
• Premier Special Event Under 1,000 Attendees: Holiday Market at the Rink
• Main Street Hero: Thomas Rowe
• Best New Business: Enid Brewing Co. & Eatery
• Best Business Practices: Park Avenue Thrift Enid
• Best Placemaking Project: "Under Her Wing was the Universe"
• Best Retail Event: Comic Con Crazy Days
• Best Visual Merchandising: No. 5 Findings Store
• Outstanding Image Promotion: Downtown Promotional Banners and COVID Curbside Pickup Signs
• Best Building/Business Branding: Settlers Brewing Co.
• Board Member of the Year: Roxanna Costello