ENID, Okla. — The Ward 6 Enid City Commission seat has drawn two candidates for consideration in the election on Feb. 14.
Incumbent Dr. David Vanhooser, who has served one term, will face challenger George Pankonin.
Philosophy on the office
Vanhooser wanted to run for the seat again for unfinished business, he said. 
"We've got so much going on. I also think that it takes a year or two to really kind of get caught up," said Vanhooser, a thoracic and cardiovascular surgeon at the Integris Bass Baptist Heart and Vascular Institute in Enid.
Transparency, honesty and a neutral budget are Vanhooser's philosophy on the office, he said.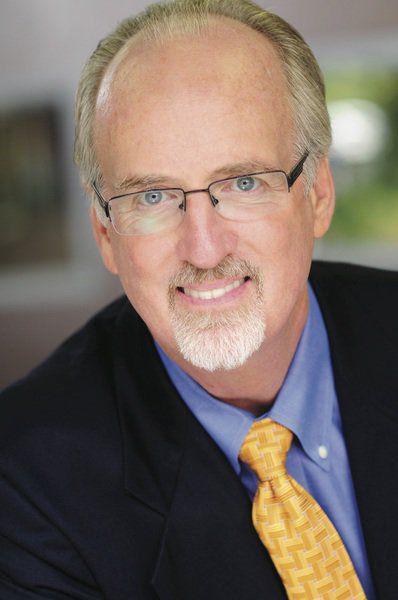 The city commission's role is to primarily manage sales tax revenue, Vanhooser said.
"It's all about the budget, and it's not so much about the money as the priorities of what we do with the limited funds, and that is by far the hardest part of the whole thing. The east side wants their streets fixed, the group that wants more economic development wants money for that and infrastructure development, they want money for that. It's just setting those priorities of what's important. What needs to be done is by far the hardest part, and all that ties to the budget. The really big decisions and direction for the city every year are made at budget time," he said.
The city manager's role is to handle all the day-to-day operations, and personnel management, Vanhooser said.
"The relationship between the city manager and the city council is that we're more the advisory board, and he is the day-to-day operational manager. So there's a clear distinction between the two roles," he said.
Having been board president of the 4RKids Foundation, and one of the nonprofit's founders, Pankonin learned the difference between staff responsibilities and the responsibilities of the board of directors.
"I see those kind of like commissioners' responsibilities, city employees' responsibilities. You've got to not be getting in somebody else's way. I mean, you hire people to those kind of jobs, so we've got to know how to provide the overarching network of policy and then know how to stay out of the way so they can get the job done," he said.
Pankonin said he sees the city manager as an executive director — in charge of making schedules, hiring employees and taking care of discipline. The commission's role is more about policy and long-term planning.
There is not a list of things Pankonin wants to see changed.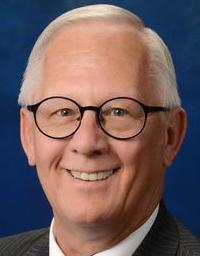 "I'm here more to serve. I will say that in the past, like many people, I didn't understand the Renaissance Project not passing, and then all of a sudden it went up because we went a different way for funding or whatever. It felt like there was some disingenuous information going around, or the public wasn't really brought into that as well as it should have been," he said. "Now that time has passed, I look at the event center and say, 'What a wonderful thing that we did.' So, even though it happened, and it wasn't the will of the people at the time, I'm glad it did happen and I think it provides a big benefit for us. Maybe there are people that were on the council back then that knew a lot more than I did, and that's why they chose to do that. So, I'm glad it happened but, at the time, I was disappointed at the way that it happened."
Pankonin said he is "not a secret kind of person."
"I've been in public service my entire life, and that's just not the way I was raised. In the military, or in defense, they've got impropriety and then they've got the appearance of impropriety. Both of those are important issues, and the latter is not talked about as often as it should be. So, I like people to shoot straight, and look like they're shooting straight and be genuinely who they are," he said, adding there are times for privacy.
The styles of Vanhooser and Pankonin are different, he said.
"Dr. Vanhooser, who I respect — he's a well-known surgeon in the area and has been a good community leader — and I don't have a problem with the way that he's been running his ward, but I do think that maybe I have more time to devote to it since I'm fully retired," said Pankonin, who served a 23-year career in the U.S. Air Force. "I can do what I want with my time, so I think I can serve better for that reason."
In his viewpoint, the mayor is the leader, with each of the commissioners having a say in what is going on and voicing their opinions, he said.
"I'm more of a consensus builder. When I get into a group like that, I'm much better at listening to everything that's going on and coming out with an informed decision instead of, to use a military analogy, 'Ready, fire, aim.' I don't do that. I like to listen to everything that's going on ... make up my mind and then proceed," Pankonin said. "I'm not only good about making my own mind up, but I'm also good about helping bring the rest of the crowd to a consensus of opinion so that we can agree on what's going on and which way to go. So, I think consensus building is probably one of my strong suits."
Pankonin, who said he was asked by people in Ward 6 to run, looks forward to the opportunity.
"I think we have a great country where people can stand up and say, 'It's my turn, I want to help out.' I think it's great that we have the turnover that we do. I like the way the commission is set up so there's three this year, and then two years from now there will be three more and a mayor. I like the way that's all set out. It gives the councilmen a chance to bond together and become much more effective once that happens, but it also provides an opportunity for change in the board," he said.
Thoughts on economic development
Vanhooser said incentives for economic development should be given rarely.
"We want to let the free market system determine who comes and goes. If it makes huge sense for Target to be located in Enid, Oklahoma, then they're going to come. I mean, you would think, because if there's enough profit, enough people, enough potential business they're going to move to Enid. But the reality is that they will not go to communities without significant incentives," he said. "So, that's been a real hard lesson to learn over the last four years."
Up front, it pains him to pay someone to come to Enid and make money, Vanhooser said.
"I've had to change kind of my core thinking on that over the years. There are some things we shouldn't incentivize, but most of the retail, and certainly the industrial, things that have come to us, incentivizing them has made a big difference," he said.
Economic development discussed in executive sessions should be preliminary and confidential, Vanhooser said.
"The difficulty, of course, that we ran into recently was because so much of the early planning, and the early discussions and the early disclosures that these developers make to us have to be kept confidential. They just can't be exposed to the public," he said. "In every single case that we've had these discussions, either the project fell apart, and died and went away — so there was no need for public disclosure — or it came to fruition, at which point it has to be voted on. So, everything that happens in executive session — outside of personnel issues — eventually either goes away or comes to the public light, and that's how it should be.
"These people just are not going to discuss their plans, and hopes, and dreams and future for bringing their projects to Enid if we can't, at some level, keep it completely confidential. It's a standard part of business operations. Executive session has its place, but it's not a place to have secret, hiding meetings that we don't want the public to know about because we want the public to know about everything, eventually — when it's appropriate to let it out."
Executive sessions have a role; the commission just "got in a real problem with that casino thing," Vanhooser said.
"In my opinion, the casino's dead. It was never going to happen, it should have never come to the public light and I think it's dead," he said. "It just went away ... which is a good thing."
Pankonin said he has wondered why the city buys land to sell it.
"I didn't really realize that was a city function. I think economic development is good, and I think the city needs to have that. I'm just not sure where that line should be, and maybe we've come close to where that line should be," he said.
The Enid Regional Development Authority should take the lead in economic development, Pankonin said.
Executive session, to Pankonin, was built for discussing private issues — personnel type of issues, he said.
"I'm not really sure that it was, 'Well, we don't want everybody to know about this so we'll talk about this in executive session.' That's not really what that's for," Pankonin said.
He has mixed feelings on a casino.
"I don't know that the city ought to be involved in helping to start a casino," Pankonin said. "I guess some of my issues on a casino — without having been to the executive session to know what's going on — I'm not sure what the city would get out of it. Maybe they're going to help build a park or contribute to something like that, but I'm not sure how much income comes to the city or how much benefit comes from the city of having that. 
"Another issue is we have the (Central National Bank) Center. Many casinos, first they start out just gambling, then they start booking performances and now we have somebody with a band over across the street that's bringing in performances. I don't know how you tell them not to do that. If they own the property and we give them the right to be there, I don't know that you can say, 'Yeah, you can own the property and you do anything you want, except this, that and the other.' Unless it's involved in zoning or something like that, but I'm not sure you can tell somebody that buys property what they can do with that."
It's appropriate for the city to financially incentivize economic development when there's a benefit to the city, he said.
Tax Increment Finance districts make sense, Pankonin said.
"You're not really giving up money, you're giving up increased taxes that you might have for a period of time to allow for the development of a business in the area that's going to generate income for the economy," he said. "I agree with those kinds of things. I'm just not sure about buying and selling property."
Successes, possible improvements and key issues
The Kaw Lake pipeline project is a recent success, Vanhooser said.
"I think that we have been very good in the last couple of years about doing a balanced budget. That simply means we've just agreed up front we're not going to spend more money than we anticipate coming in," Vanhooser said. 
The Enid Television Network is another success, as is having a better plan for golf going forward, he said. The commission is still working on public transportation.
Another success is taking Parks and Recreation out of Public Works and giving it a separate budget, equipment and director, Vanhooser said. The city also got a new city manager.
A downtown hotel is very close, he said.
"I think we finally got a deal together on that," Vanhooser said.
The commission is "very strong," he said.
"We've got a broad base of backgrounds. We've got some very smart people on the commission. In terms of what we could do to improve, I don't know. I think we do a great job," he said.
Key issues for Vanhooser include keeping the water pipeline project on budget.
"It's been very critically important, since we've been granted the authority by the public to spend that money, that we keep it on budget. That's a real honor that they have allowed us to do that, and that's an obligation that we have to keep that cost down and within budget," he said. 
Downtown development is also important, Vanhooser said.
"We've got to get the hotel on the ground and going up, and once the hotel is going, then we need to buy that Family Dollar store and get them out of the way so we can finish our green space, and really make that downtown area look nicer," he said. 
Everyone wants better roads, Vanhooser said.
"I completely agree, but it's not sexy and it's horribly expensive," he said, noting the Willow Road project is about to begin, and the next major road project will be Cleveland and Chestnut.
Oakwood Mall is in private hands now, Vanhooser said.
"I don't have any confidence that those guys are going to do anything with that mall," he said. "They got no incentives from the city, so it's just a purely private deal."
Lahoma Courts is still a priority.
"We're so close on that one," he said. "There's been a lot done in the background that I don't even know about because it's mostly being done by private developers, but we have heard some very good vibes that the Lahoma Courts, that property over there, will start getting built in the next couple of years."
City government functions best when "no one knows it's even going on," Vanhooser said.
"When city government is doing what it's supposed to be doing, and doing it well, nobody ever thinks about it," he said. "You're not having to call and complain, you're not having to worry about where we're spending our money. So, ideally, if city government is doing what it's supposed to do, it just functions smoothly behind the scenes and no one ever knows what's going on. That's my ultimate goal. I would like for us to never be in the paper, I'd like for us to never have people emailing us with complaints."
Pankonin said the city and commissioners should be involved in quality-of-life issues.
"If you didn't have the guidance, maybe, of commissioners, the city might try to run like a business. So, if there's nothing coming on this end, then we shouldn't invest in it. Well, if that were the case, you would probably never build a trail, you would probably never support a parks system, but, in fact, there (are) benefits for that," he said.
The water pipeline project is long term and will take a lot of time and resources, Pankonin said.
"City roads are things that we're going to have to plan on. They're not glamorous. It doesn't make big headlines, but if you live here, and work here and travel through here, it's a really important issue," he said.