A flock of 100 flightless birds will come home to roost in Enid next month.
If all goes according to the plan elected officials heard Thursday, the city is set to receive a fleet of Birds, with a capital B — stand-up electric scooters that can be rented for short trips within city limits.
The program is slated to launch in Enid by either March 15 or April 1, with no cost to the city, Bird Rides Inc. account executive Kate Shoemaker told city commissioners Thursday.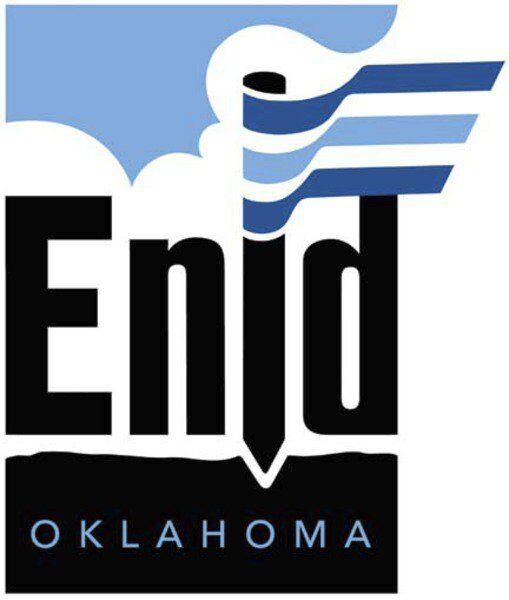 Riders would use Bird's smartphone app to register, set up a credit card payment and begin their ride with the scooter next to them. Using the app, they also can find the closest scooter in the area.
After unlocking one, they then scan a QR code with their phone, complete a brief video tutorial, kick back the stand and ride off into the distance.
Each ride costs $1 to start, with a 30 cents per minute fee, Shoemaker said. Riders are age-limited to 18 and older.
Rides typically last 1-4 miles, Shoemaker said, and the scooters have a battery life of up to 30 miles, so she said riders usually shouldn't worry about their scooters dying in the middle of a ride.
Once the ride is over, people would receive instructions on where and how to leave their vehicles. If parking isn't being done properly and the manager regularly has to fetch or repair misused vehicles, Bird would provide a slew of goals for the city to communicate to the public, Shoemaker said.
Bird also encourages riders to wear helmets and would provide a free helmet giveaway, she said. Scooters can detect and would provide a ride discount if a rider is wearing a helmet, Shoemaker said.
Would you like to ride one of the city's flightless Birds, electric scooters, when they arrive in the coming weeks? City officials bill it as a fun way to view the city.
A locally hired fleet manager would be responsible for maintaining the vehicles between uses, handling both preventative and reactive repairs over their two-year projected lifespan.
Bird intends to contract a manager by March 1, though Shoemaker did not specify compensation for the position. She said fleet managers usually work with friends and family to fulfill what she said was a 24/7 job.
The manager has a tracking system that notifies them on locations and battery life of all vehicles in operation.
If a scooter is moved without being unlocked, a silent alarm will go off and alert the manager.
The manager also would receive an alarm if the rider attempts to travel outside of a preset operating zone comparable to an invisible fence; the scooter also would then power down and tell the rider to turn back.
The scooters would be primarily located in downtown Enid, where Bird could set up specific operating zone limits ahead of time for events like parades or markets, Shoemaker said.
Natalie Beurlot, executive director of Main Street Enid, said the downtown organization previously had requested a Bird or other types of scooters to be here before City Manager Jerald Gilbert notified her about the deal.
"I think that allowing Bird to come around our community will make traveling around our city more enjoyable and more fun," she said.
Downtown Enid has what Beurlot called a "double square," so having the scooters, she said, would cut down on time for visitors to get from one place to another like Enid's two breweries, Enid Brewing Co. and Settlers Brewing Co., which are located on downtown's opposite corners.
Gilbert appeared enthusiastic Thursday after Shoemaker already had approached and presented him with the plan.
"What's the old adage … 'a bird in the hand is worth two in the bush' kind of thing?" he said, citing the John Ray proverb. "You made it so simple for us, I thought, 'My goodness, yes! We'll just say yes!'"
City Attorney Carol Lahman said the city would have to likely change some ordinances to facilitate the deal, such as if scooters can be ridden on roads or on the Enid Trails System.
City management will bring these changes to Enid City Commission for approval before the deal is set to begin in mid-March.
State law allows scooters to be ridden on streets as long as the street's speed limit is 25 mph or under, Lahman said.
Arterial streets running through downtown such as Maine and Broadway have maximum speed limits up to 30 mph. Garriott runs through the city with 35-45 max mph, as do other major thoroughfares.
Bird already has fleets in operation in other cities in Oklahoma, including Bartlesville and Weatherford, as well as Durant and Alva, Shoemaker said.
Traditional markets of Enid's 50,000-person population size include Pensacola, Fla., Harrisburg, Va., and Bloomington, Ind., she said.
These mid-sized markets primarily use rented scooters because of lack of other transportation options, she added.
The company began in 2017 in Santa Monica, Calif., in order to combat parking congestion, and has since expanded to 150 cities worldwide.
Bird's main competitor in the shareable scooter transportation industry, Lime, has scooters in communities throughout Oklahoma, as well. Shoemaker said Lime is expanding around Oklahoma City area because it relies on a service center there, however.