PONCA CITY — A Ponca City man with Enid ties is still battling COVID-19 in an intensive care unit while his wife is recovering from the disease quarantined at home.
Geoffrey Cowan, 69, remains in ICU on a ventilator at AllianceHealth Hospital in Ponca City, said his wife, Steffi Moon Cowan. She came home Friday and will be quarantined for two more weeks.
Steffi Moon Cowan said her husband's parents, Margaret and Ansel Cowan, were from Enid. His sister was living in Enid temporarily while caring for her parents in their final years.
"He now has a tracheotomy, which is easier on his lungs," she said of her healing husband. "They have stopped the paralytic medication and are reducing the sedation drugs. He is requiring less oxygen. These are all positive steps."
She said her husband has a feeding tube directly into his stomach for nutrition.
"We hope to see his eyes open soon," she said. "He will most likely require ventilator support at least one to two more weeks, while his lungs heal from COVID-19."
On March 19, their daughter shared a startling image on social media showing Geoffrey battling the coronavirus in Kay County. On Saturday, the Oklahoma State Health Department reported 18 positive cases in that northern Oklahoma county.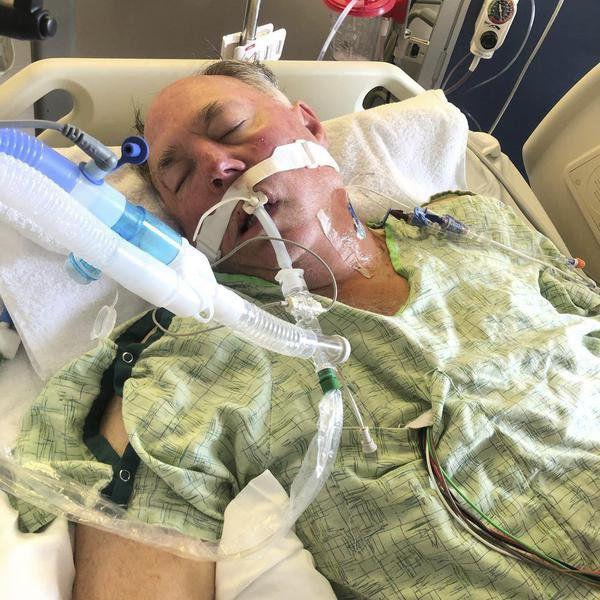 "This is my DAD," former Ponca City resident Christy Yousefi posted on Facebook. "This is COVID-19. This is real."
Yousefi has taken to social media to advocate for her family's health, urging Americans to "make a plan, prepare for the worst and pray for the best."
"We need everybody to help and respond to be a part of this," Yousefi said. "Hospitals, states, governors, the nation — they have their hands full dealing with this, and we're all going to have to help to get things going. My dad needs help."
"This is the fight that I'm having hours and hours a day to try to get help for my parents."
Steffi Moon Cowan, who said it's been "wonderful" to sleep at home, said their daughters have been awesome advocates fighting against the virus. All of the hospitals are doing the best they can with the knowledge and resources they have, she said.
"We were too sick to navigate the health care system ourselves," she said. "They continue to monitor our care and fight for appropriate care. This is so new, caregivers need all the input from experts across the country they can get."
Cowan said daughter Yousefi is a nurse with cardiac and ICU background.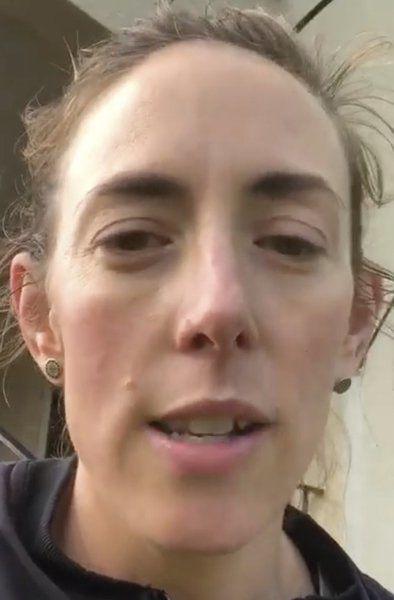 "She has been in contact with many doctors, nurses, pharmacists and respiratory therapists across the country," Cowan said. "She researches current treatment trends and reports them to our medical team. This has been very beneficial for our care."
An AllianceHealth Hospital spokeswoman did not respond with comment.
Yousefi has said people should take the coronavirus more seriously and "do the right thing" with self-distancing.
"Stay home," Yousefi said. "Make do. Wash your hands. Please pray for both of my parents as they try to survive this. Regardless where it came from or how right or wrong anybody reacted, we as single individuals have to make the right call from here on out to make a difference."