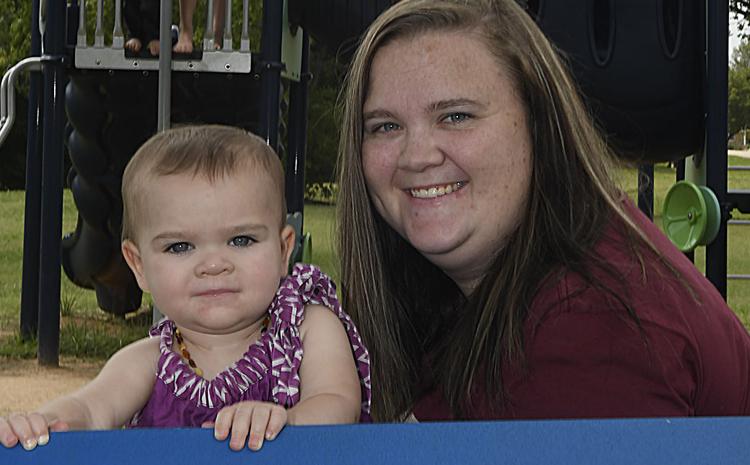 OKLAHOMA CITY — Even as Jana Cathey watched the odometer and her family's credit card balance tick upward, she resolutely made the long 70-mile round-trip drive several times a week to make sure her pregnancy went smoothly. 
"I wanted to make sure I was doing everything I could," she said. "I would do everything by the book. I didn't miss appointments. It was hard." 
The 29 year old had already suffered four miscarriages and faced a risky seventh pregnancy. The stay-at-home mother was determined to find the best care possible for her and her unborn daughter — even if it meant spending $450 on gas just to access prenatal care and the nearest OB-GYN doctor in an adjacent county in northwest Oklahoma. 
And when she woke at 1 a.m. to "hard-core labor pains," she and her husband faced a 35-mile drive to the nearest hospital in Enid that offered labor and delivery services. 
"It was a long nine months," said Cathey, whose 10-month diligence was rewarded with the birth of a healthy, 7-pound 12-ounce daughter, named Jette, last May. "A very long nine months." 
Cathey's home county of Grant, which sits just south of the Kansas border, doesn't have a single licensed medical doctor, let alone a specialist in obstetrics and gynecology, according the state Medical Board. Cathey was on private insurance when Jette was born.
When Cathey's first two children were born, she made an even longer drive to Ponca City. 
"It was hard because there weren't a lot of OB-GYNs in Ponca at the time," she said. "I pretty much picked the one that was there."
While most states have 2.68 OB-GYN per 10,000 women, Oklahoma averages just 1.85, according to the most recent analysis by the American Congress of Obstetricians and Gynecologists. 
Oklahoma's Medical Board, meanwhile, reports more than half of the state's counties don't have a single OB-GYN practitioner who specializes in the health of women and their unborn infants. The shortage is particularly bad in northwest and southeast Oklahoma, observers say. 
As a result, many Oklahoma women report facing gut-wrenching decisions. They struggle to find the money or transportation to get to recommended prenatal care appointments or can't justify spending up to four hours on the road — away from their jobs or families — just to see a doctor for 30 minutes. 
And, as the number of OB-GYN providers continues to drop and more mothers fight for limited appointment availability, experts note that fewer practitioners are accepting the state's poorest mothers covered by the state's Medicaid insurance program. 
The result, say observers, is creating a generation of sick or premature infants, who now potentially face costly hospital stays, a lifetime of expensive health complications or higher odds of dying in their first year of life. 
Booming business 
For the past five years, business has — unfortunately — been brisk at Oklahoma City's Children's Hospital, which operates the state's largest high-risk obstetric program and neo-natal intensive care unit. 
"Business for us is incredibly strong," said Chuck Spicer, president and CEO of Children's Hospital at OU Medical Center. "For the state, that doesn't necessarily equate to a positive review on health." 
During those years, the hospital saw a record level of high-risk deliveries and neo-natal ICU admissions, he said. 
Each week, women just 27 weeks along in what should normally be a 40-week pregnancy, are showing up in the obstetric emergency center — suffering life-threatening complications, he said.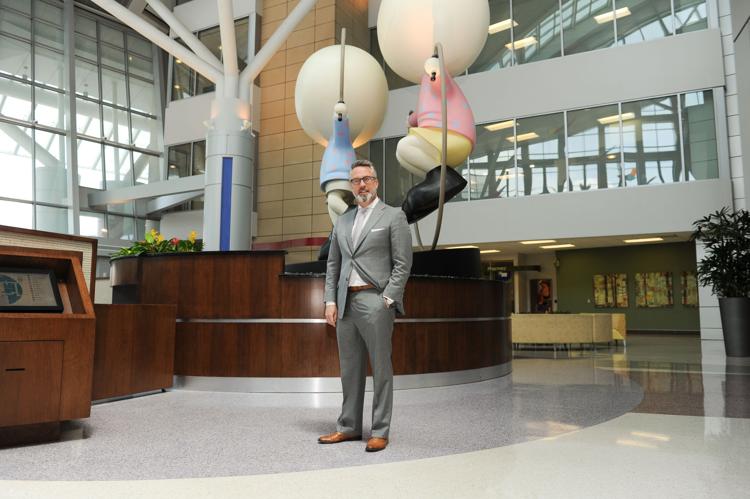 "What we've found is more and more of those moms are coming from rural Oklahoma and they haven't had access to — it's not that they've had poor care — they've had no care," Spicer said. 
And those numbers are continuing to grow, Spicer said. 
Premature babies, meanwhile, have a greater chance of having medical problems that plague them their entire lives, Spicer said. 
Oklahoma ranks in the bottom 10 nationally in pre-term births, said Dr. Chad Smith, a practicing OB-GYN who also serves as medical director of the state's Perinatal Quality Improvement Collaborative. 
In 2016, 10.3 percent of Oklahoma babies were born prematurely. That placed Oklahoma several notches below the health benchmark recommended by the March of Dimes, a national advocacy group that aims to reduce preterm births nationwide. 
Premature babies that survive often face lifelong health problems, like breathing issues, jaundice, vision loss, cerebral palsy and intellectual delays, according to the group. 
The average cost of a healthy baby is $4,389, according to the group's analysis. For a premature baby, those costs skyrocket to $54,194. 
In Oklahoma, many infants face a four- to six-week hospital stays that costs taxpayers more than if Oklahoma simply ensured better access to prenatal care, Spicer said. 
"If they enter the world sick and in need, sometimes they stay in that same capacity the rest of their life either because of a medical condition or some other issue," he said. 
Those premature births are also a leading factor in the state's high infant mortality rate, experts said.
In 2015, Oklahoma ranked 42nd nationally in its infant death rate, said Paul Patrick, administrative program manager for maternal and child health at the Oklahoma Health Department. 
Each year, nearly 400 Oklahoma infants die before their first birthday, officials said.
Experts, meanwhile, stress that the health of women and their fetuses is directly related to access to the quality of prenatal care received.  
Maternity and Medicaid 
In Oklahoma, taxpayers end up footing many of the births. 
In 2015, nearly 6 in 10 of the 53,000 Oklahoma babies born were to mothers enrolled in the state's Medicaid program — a federal-state funded partnership designed to give poorer or uninsured pregnant women access to care, according to the state Health Care Authority. 
Spicer's hospital delivers around 4,000 infants a year. Nearly 8 in 10 born in his hospital located just a stone's throw from the state Capitol are covered by Medicaid, he said. 
And that's not necessarily good news. 
Statewide, Medicaid-born babies tend to be sicker than the commercially insured because infants born to privately insured mothers are typically getting better access to prenatal care, Spicer said. 
In part, that's because state leaders reimburse doctors treating Medicaid patients less than private insurers. As a result, fewer practitioners are accepting state-insured patients, said Smith, the OB-GYN.
While lawmakers have made it easier for pregnant women to access Medicaid, many poor mothers don't have access to health care before becoming pregnant, Smith said. 
Ideally, doctors want to take care of a mother's issues — like uncontrolled diabetes, high blood pressure or obesity — before pregnancy because those can make it more difficult to have healthy pregnancies and babies, Smith said. 
"We're trying to get those other medical issues addressed while we're taking care of that pregnancy," Smith said. 
Fewer hospitals
Experts say it's also getting harder for pregnant women to find obstetric services, even at their local hospitals. 
For more than a century, Enid's St. Mary's Regional Medical Center has offered an obstetrics unit that typically attracts mothers from a nine-county region. The hospital typically delivers more than 300 babies a year. 
Today, it is one of less than 50 hospitals — or about 15 percent fewer than a decade ago — delivering babies, Spicer said.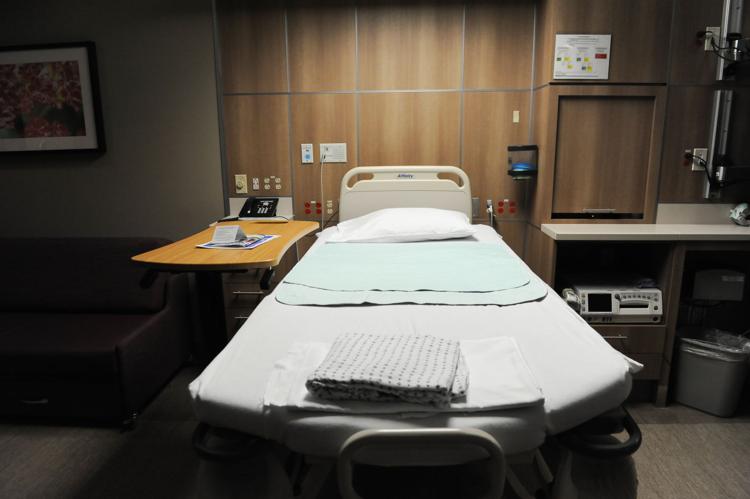 While labor and delivery units are among the happiest in the hospital, they're also among the most expensive, experts said. 
In addition to having OB-GYN, community hospitals need to have pediatricians, specialized nurses and anesthesiologists, Tatum said. Many rural hospitals are also struggling to recruit pediatricians. 
"There's a lot of factors you need to consider if you're going to do OB," said Stan Tatum, CEO of St. Mary's. "For your normal delivery, the family practice doctors can do a very adequate job of doing deliveries in these rural communities. (But) sooner or later, you're going to have one of those cases that turns out to be an emergency that requires some additional, special skills." 
Tatum said many times mothers on Medicaid are showing up in his emergency room having received no prenatal care. Those mothers may not be getting adequate nutrition, smoking or taking drugs that create pregnancy complications.
Many of those mothers' finances, meanwhile, are stretched so thin that even with the state aid, they can't afford to routinely see a doctor. 
"They don't typically have a lot of money," Tatum said. "As long as everything is going good in their mind, no need to see a doctor." 
Lawmakers pushing doctors out 
The situation is further complicated by the declining Medicaid reimbursement rates combined with rising malpractice insurance costs for Oklahoma's OB-GYN providers. 
Over a decade, Oklahoma lawmakers have slashed Medicaid reimbursement rates by about 13.25 percent, according to Health Care Authority. 
Lawmakers, meanwhile, have resisted calls to overhaul the state's medical malpractice laws and implement caps on damages that patients can sue for, leading to rising malpractice insurance costs and placing a huge burden OB-GYN practitioners, said Smith, the OB-GYN.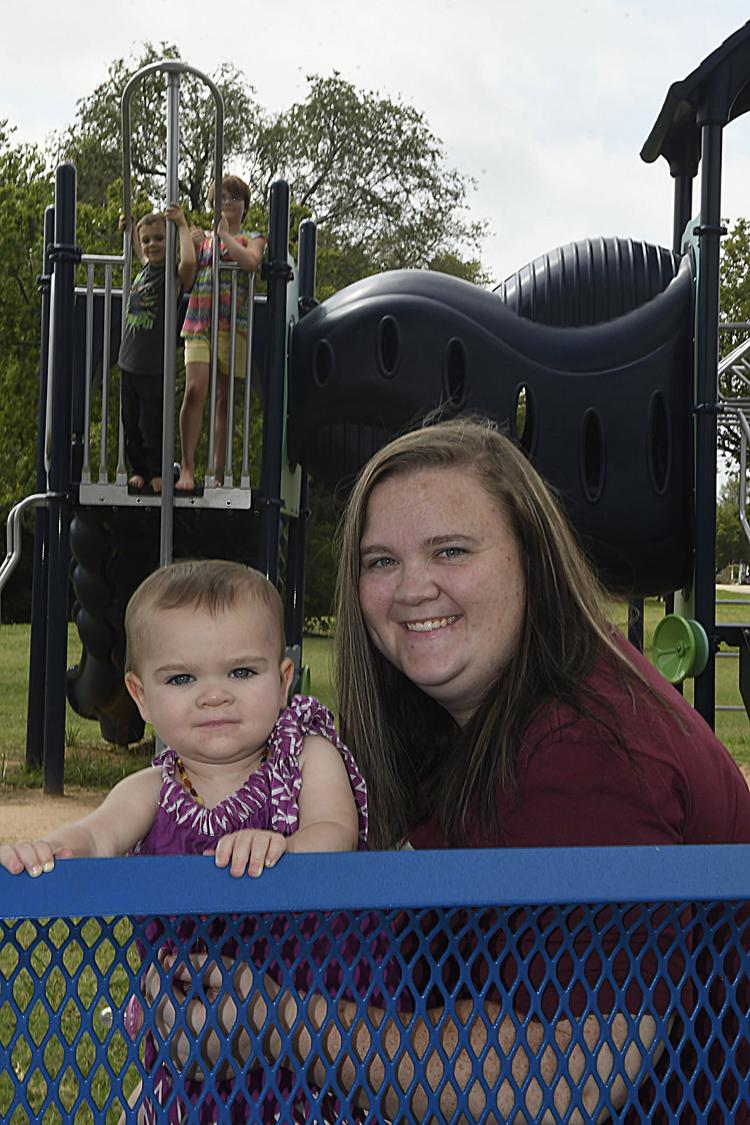 "I think tort law in the state of Oklahoma makes it, at times, very cost prohibitive to be an OB-GYN in the state," Smith said. "It's easier to sue physicians here." 
Those factors are likely deterring new OB-GYN practitioners from opening practices in Oklahoma, he said. 
"There are more desirable places to live," he said. 
It's also making it difficult for OB-GYN practices to survive in rural Oklahoma or even suburban communities like Ada and Lawton, Spicer said.
Lawmakers, he insists, should not view Medicaid as a program for poor people and should take a long-term view. 
If state leaders would invest more money upfront in women's and unborn children's health care, they'd see savings in the long run, Smith said. 
"I think the government has a very difficult task," Smith said. "We're going to have to look at more creative ways to find funding because it's definitely not something that is going to go away."