ENID, Okla. — Newly appointed interim City Commissioner Jeff Funk began his five-month term serving Ward 6 on Tuesday night by voting on the largest construction contract in city history.
Funk, along with the rest of the city commission and Mayor George Pankonin, approved the roughly $243 million contract with Garney Construction to begin work on the Kaw Lake Water Pipeline project.
"While the number was rather intimidating in size, it wasn't difficult to endorse the project because of the work that's been going on for honestly about six years now," Funk said.
Construction on the 70-mile pipeline is set to start in March, and under the contract, Garney said it will achieve substantial completion of the work by Sept. 15, 2023.
Along with providing regulatory-compliant, reliable and consumer-acceptable water, the pipeline is projected to provide 10.5 million gallons a day from Kaw Lake to the city of Enid's treatment facility 70 miles away.
Funk was appointed out of eight applicants to complete the term of former Commissioner David Mason, who resigned last month upon moving out of the ward. Funk received four out of six possible votes, from Pankonin and commissioners Jerry Allen, Jonathan Waddell and Rob Stallings.
Commissioners Derwin Norwood and Ben Ezzell both voted for Michael Shuck, who applied but also is running in the election for commissioner on Feb. 9. Shuck and his two opponents, Scott Orr and Ryan Redd, all applied for the vacancy.
Funk retired Dec. 31, 2020, after 20 years as publisher of the Enid News & Eagle.
"It was something I couldn't really contemplate while I was employed, but after retirement, it looked like it'd be a good fit to devote a little bit of public service," he said.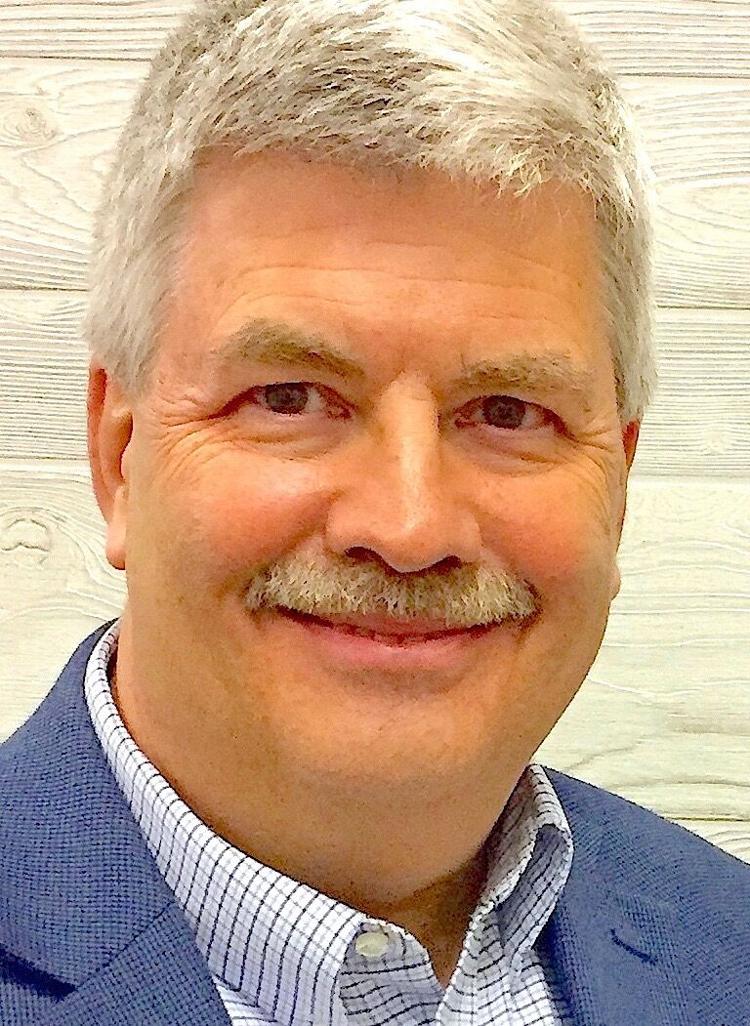 Funk earlier in the night told commissioners that as publisher, he presented Enid Pillar of the Plains awards to some 70-odd community volunteers.
"As I've announced the contribution of these individuals, one lesson has been very clear: Motivated volunteers who are willing to work hard and collaborate with other people can indeed make a positive, lasting difference in our community," he said.
ERDA relief program debated, approved
During Tuesday's meeting, their first of 2021, commissioners also approved allocating federally provided funds for small business COVID-19 pandemic relief.
Commissioners approved $200,000 for the grant program, which ERDA Executive Director Lisa Powell said would fund "fixed costs" for at least 13 businesses who provide a demonstrated return to the community.
Powell said alternative federal programs haven't done maybe as good a job for these ongoing costs.
Enid businesses, in operation by January 2019, can request funds equal to three months' of mortgage or rent payments, utility payments, food/perishables costs and maintenance costs, together totaling no more than $15,000.
Ezzell said he wanted to expand what he said was a "fairly narrow" and "dramatically complicated" set of weighted application criteria — such as that businesses must have been open before Jan. 1, 2019, make most of their sales from in-person instead of online, and employ at least an equivalent to two full-time workers.
Ezzell said many service workers in town are not full-time but work several part-time jobs or online-only to feed themselves.
"Anyone who's made it through 2020 and still has their doors open, then kudos," he said. "But I totally agree, we've got to get this money into people's hands."
Applications are available online, and the application period for the emergency program lasts until Jan. 17, changed from Jan. 22. Awards will be announced a week later.
Powell said once the first round of grants was over and commissioners could see how many applied for funding relief, she was open to suggestions on how to change qualifications.
Ice storm pickup contract approved
Commissioners also finalized the $188-per tonnage contract with TFR Enterprises for ice storm debris pickup.
When asked by Funk how much city officials were estimating this cost would come to, Assistant City Manager Scott Morris said he'd last seen a spreadsheet coming to $643,000 for TFR. Much of this will be eventually refunded by FEMA and the state emergency department.
Contracted workers had been picking up tree limb and brush debris from the October ice storm since Dec. 1, 2020. Trucks began a second pass last Tuesday and were expected to be in Enid through the end of the week, Morris said.
"Once we got them started up again, everything went swimmingly," Commissioner Jerry Allen said. "So I'm very pleased with this company and I'm sure they want to get paid and get out of town."
City-operated trucks will pick up any more reported debris through Jan. 15.