NORTH ENID, Okla. — Chisholm Public Schools' sports trainer will continue working with and treating student athletes for at least the next two school years, according to a contract approved Wednesday.
Beginning in August, Chisholm will again employ Hannah Hedges, this time as a certified athletic trainer hired full-time though The Physicians' Group LLC, school board members decided.
The district will pay Dr. Matt Diesselhorst's Oklahoma City-based medical group $22,500 per year over a two-year period, during which Hedges will work a maximum 1,500 hours a year as a full-time employee, on an average 40 hours per week not to exceed six days a week.
Hedges will cover all home and away football events, including all away varsity playoff games. She also will attend all other home varsity events and any events agreed upon between the district's program director and athletic director.
Hedges will evaluate and treat injuries sustained during school athletic events and keep records of injuries and rehabilitation procedures. She also will monitor all team medical kits prior to each season, be responsible for opening and closing the athletic training facility and advise the school on inventory and medical kit supplies.
Supervised by Diesselhorst, Hedges will continue reporting to Chisholm's athletic director, newly hired high school assistant principal Gary Riley, or his assistant director. Student aides or training managers would report to the trainer.
Chisholm's agreement takes effect Aug. 1, ending July 31, 2023, with an option for annual, automatic renewal after the first two-year term.
Heath Pratt, director of athletic training services for Diesselhorst's associated medical clinic, said he believed Hedges is set to be Chisholm's first full-time trainer.
Pratt said Chisholm's contracted amount for athletic training services has been increased because Hedges was essentially contracted on a part-time basis last year.
"With signing this agreement, Chisholm Public Schools continues to show that the health and wellbeing of its student athletes is a top priority," Pratt said.
During then, she worked most athletic events for fewer total hours per year, Pratt said.
He said more and more Oklahoma school districts, now nearly 30%, are hiring full-time athletic trainer — Enid Public Schools, for example, has two.
Superintendent Chad Broughton said during the 2019-20 school year, the school would rotate three people as trainers during games.
Chisholm school board member Danielle Deterding said Wednesday that since she's been on the board, the Physicians Group is the only group she's aware of that approached the district offering the service.
"I will say she went above and beyond any trainer we've ever had here," Deterding said of Hedges.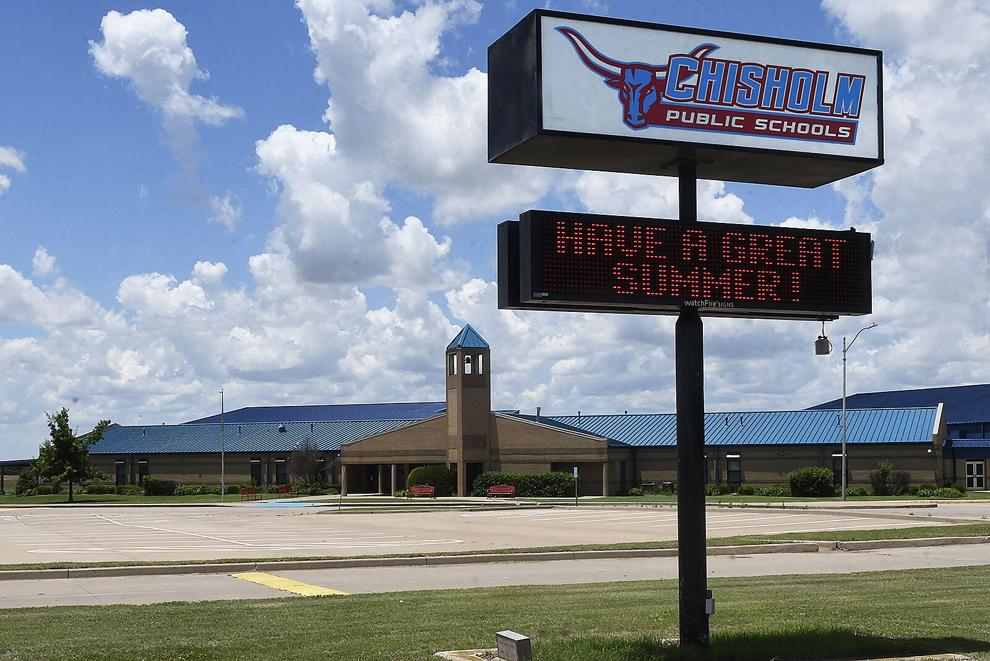 Next year, Chisholm also will switch to a local phone service provider company, CK Telephone and Data Services LLC, which will provide support service for the district's Mitel phone system.
Chisholm's MiVoice Connect phone system went down earlier this year, and as a result, calls from outside the district's phone lines weren't coming in, instead getting a busy signal, Broughton said.
Staff from CK Telephone, based in Enid, helped figure out that the outside fiber line phone box from Suddenlink was fried, Broughton said, adding that CK also has done work for Chisholm in the past.
The district no longer be will contracting with current service provider Telecomp, formerly Beasley Technology Inc., based in Cushing.
Both deals were among a slew of annual service contract renewals Chisholm board members approved Wednesday night, including drug testing, legal, workers' compensation, annual auditors, property and liability insurance and unemployment.
Also approved were nine new district hires, including a new high school counselor, Tina Broughton, and Chisholm Elementary School assistant principal, Alicia Sheik.