ENID, Okla. — Antoria Morgaridge and Jack Arthur want to learn all of the ins and outs of law enforcement.
As two participants in Enid Police Department's newest Police Explorers Program, which began Wednesday, the two high schoolers have the opportunity to do just that.
The nine Explorers, ranging in ages from 14 to 20, will be able to do things such as ride along with EPD officers on their vehicles, learn how to collect evidence and all of the law enforcement policies, participate in firearms training and assist with traffic control at various Enid events.
"I want to learn everything you really need to know to be a police officer," said 15-year-old Morgaridge.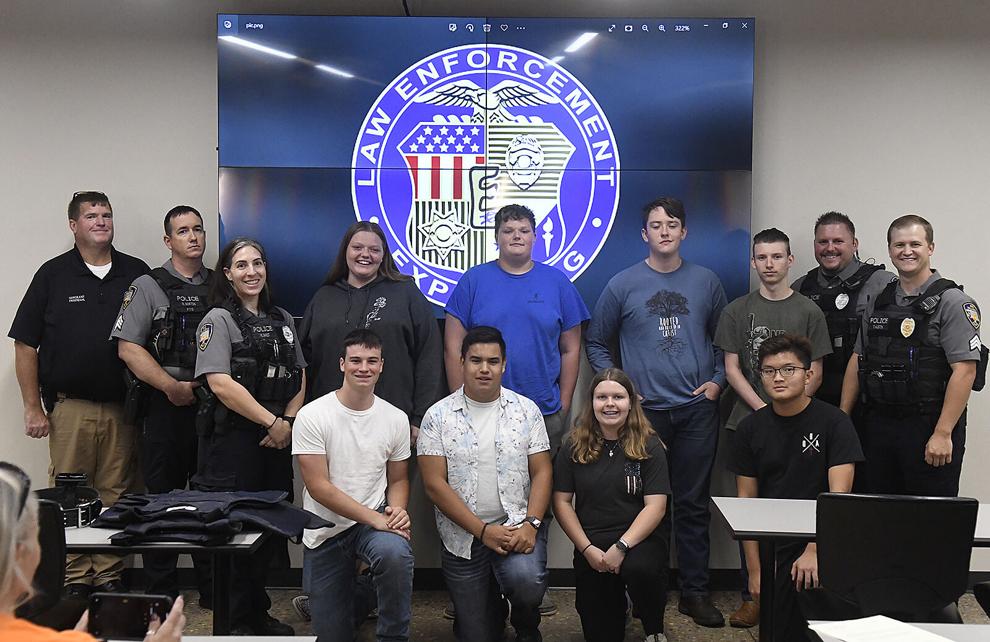 Officer Tobias Plucinksi will be the main adviser of the Police Explorers Program, with Lt. Nick John, Sgts. Tanner Austin, Roberto Norton and Lee Frisendahl and Officer Michele James also volunteering as advisers, as well.
There were 17 applicants for the perpetual Police Explorers Program, and the nine were carefully chosen based on their applications, background checks and interviews with EPD.
"We're hoping to grow that number, but we just had to start somewhere," Frisendahl said.
The Explorers will be held to the same standards as EPD members and will have to wear a polo shirt and khaki pants until their "probationary period" ends, which is when they'll get their own uniforms and gear.
As the Explorers progress in the program — meeting twice every month for a total of six hours — they'll be able to test for various leadership positions, and the goal is for them to eventually run the program, helping with next year's application process and training.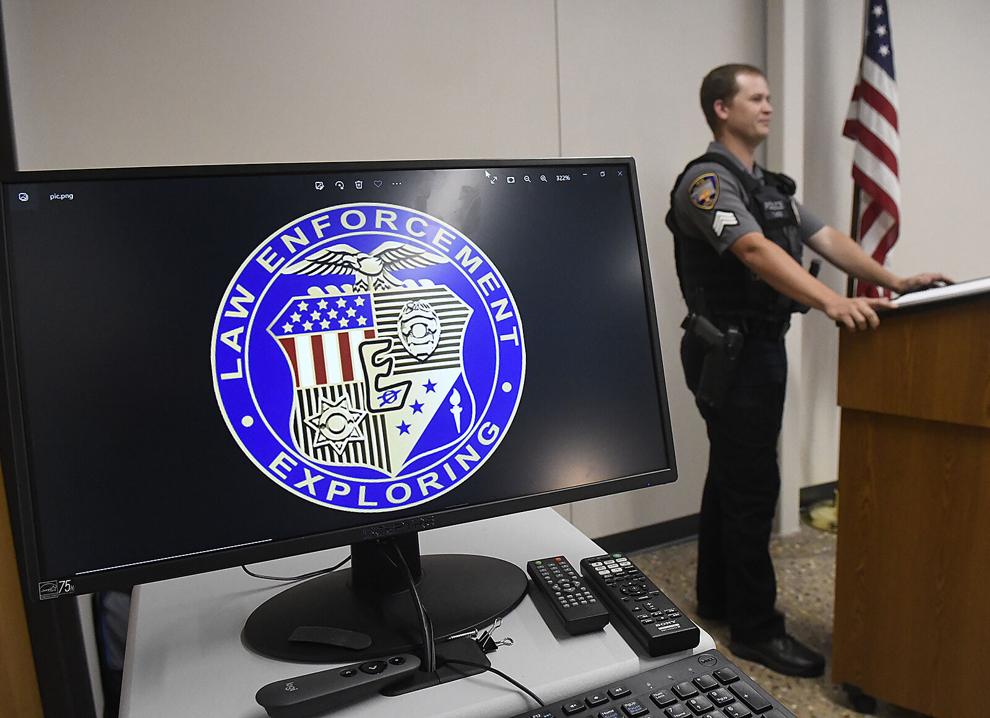 "When this time rolls around next year, we'll probably be getting ready for the second class to come through," Austin said, "and whoever is still in the program (from this year) will have a hand in selecting the next people who come on board."
Since 17-year-old Arthur is a senior in high school with plans to go to college in the Oklahoma City area, he'll only be able to participate for about a year, but younger Explorers like Morgaridge will have the chance to move up in the ranks with the program.
Frisendahl said he was an adviser in a similar program at another law enforcement agency in the late 1990s/early 2000s. Of about 16 youth who went through that program over the course of three or four years, six of them still are in law enforcement.
That success rate is the hope for EPD's Explorers, too, Frisendahl said, with them hopefully joining EPD once they turn 21.
Arthur said when he was younger, he met a K9 officer through a Boy Scouts of America event and was inspired to pursue a career in law enforcement after watching the dog and its handler work together.
"That's what I wanted to do when I was a little kid," Arthur said. "Now, I want to explore new things and look at different areas. I'm still trying to figure out what exactly I want to do, but I know I want to be in a police department."
Morgaridge said her goal in possibly becoming a police officer is to make a difference in someone's life.
"I just want to make the community better," she said.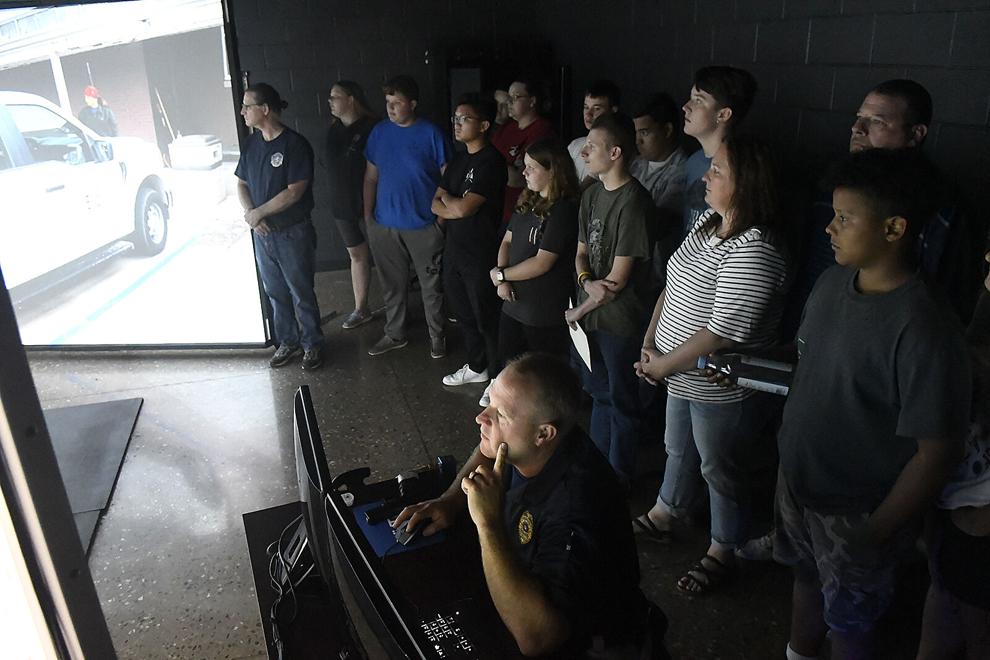 Frisendahl said the Police Explorers Program is a "growth tool" — acting as a way to both introduce the field of law enforcement to participants and teach them skills they could use throughout their entire lives, even if they decide to not pursue a career in the field.
"It's going to be fun to watch the kids come in, really not knowing anything, and then start learning and getting excited about it," he said. "They will come away from here more mature and, hopefully, ready for other adventures in life."
In the future, Frisendahl said he'd like to double the class size of the Police Explorers Program and have the Explorers participate in both statewide and national competitions.
Frisendahl said EPD is trying to raise funds for equipment for the Explorers, and anybody in the community who would like to contribute can do so by contacting any of the advisers.