ENID, Okla. — Before a 10-story Christmas tree comes to downtown Enid this fall, lawyers with First Amendment expertise say the city's role in the planned religious events may raise legal questions.
Enid attorney Stephen Jones said a potential problem could be the city using taxpayer money to create what he called "a public platform" mainly intended for an obvious Christian message to be relayed around what's called the Christ Tree.
Jones said he believes the Christmas tree itself would not be legally problematic for the city — unlike the privately funded Ten Commandments monument once at the Oklahoma state Capitol, which had an "overwhelmingly religious significance," he said.
Instead, he said, "it's the 'Christmas tree-plus' that brings this to the level where the city could be facing a challenge, legally."
He said he thinks the real test will come what happens during those 42 days.
Activities celebrating the birth of Jesus Christ such as church services and musical performances are planned for the 42-day-long The One event that begins Nov. 26 on the 100 block of West Park. A concert, tree-lighting ceremony and community prayer will be part of downtown's long-running Enid Lights Up the Plains that night.
"If they were doing that on private property, I don't think there'd be any question about it," Jones said. "That's just one lawyer's opinion, but I'm not unfamiliar with the First Amendment, and I think it's an issue."
Written by James Madison in 1791, the first lines of the Bill of Rights read, "Congress shall make no law respecting an establishment of religion, or prohibiting the free exercise thereof …"
These Establishment and Free Exercise clauses, respectively, form the two-pronged basis for public religious practice and legal study in the United States.
Citing the Establishment Clause, former Oklahoma law professor and attorney Rick Tepker, too, said Enid's municipal government could create problems for itself by highlighting and emphasizing a religious purpose for the tree.
"If they cannot come up with a realistic, overriding secular purpose, they're going to have problems," said Tepker, who retired this year from teaching constitutional law at the University of Oklahoma's College of Law. "There's a ton of words in multiple Supreme Court decisions that suggest that kind of religious motivation is proof of an unconstitutional project."
The city is footing a roughly $115,000 bill for work where the tree will be located, including constructing sidewalks, pouring concrete, putting in a receiver well for the tree and installing utilities on a nearby public easement.
On July 8, Enid city commissioners approved a $97,305 change order for adding sidewalks as work "needed to accommodate the Holiday Tree Project."
Later that month, commissioners approved establishing a utility easement at 500 S. Grand specifically to install power supply lines for the Christ Tree's reportedly 20,000 lights.
City Manager Jerald Gilbert said the city is paying the utility bill for the tree lights.
If infrastructure money was instead raised entirely privately and city simply issued a permit, Jones said that would "pass constitutional muster" — not raise questions worth challenging in court.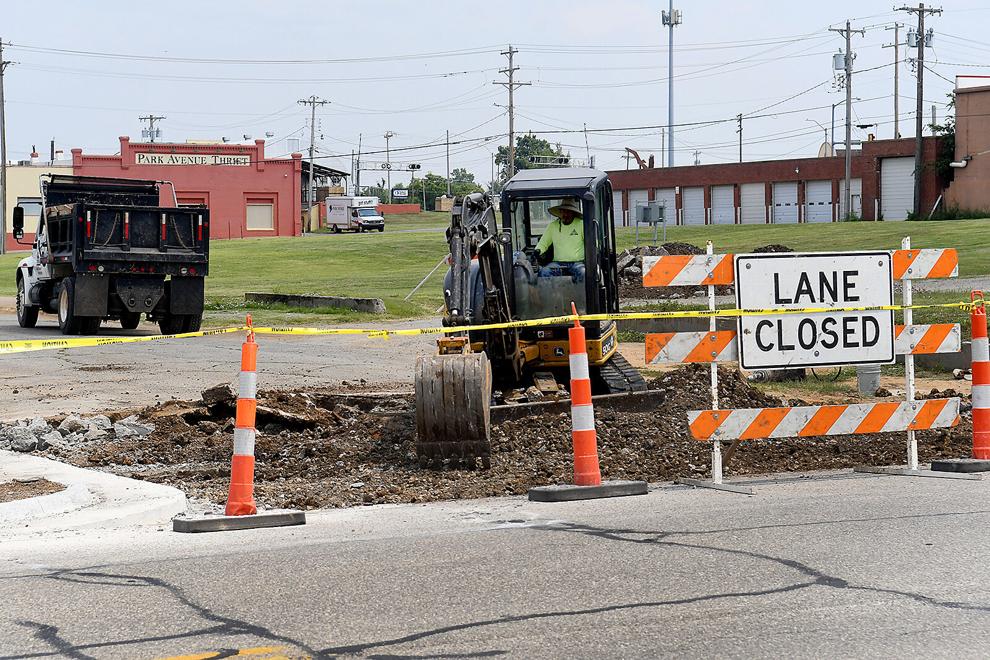 Supporting other events
Since city commissioners first learned of the tree in April, Gilbert has supported the downtown event specifically as an example of public-private partnership.
He said the city-funded road work on the 100 block of West Park was planned from the start for any other future events in the area, as well.
"Absolutely (the area) could support any event downtown," Gilbert said.
The government must make available any public space, in accordance to both the Free Exercise and the Freedom of Speech clause that follows in the First Amendment.
Along with church services, Christmas concerts and recitals, The One's online event calendar lists several secular, nonreligious events set for the months of November and December, including markets, holiday movie showings and the Weekends on Maine event.
Gilbert said Enid residents interested in holding other public activities in the area can go through the city's special events permit process in the city administration building.
Kyle Williams, whose family is mainly sponsoring the tree and whose Jiffy Trip company is sponsoring the nearby ice rink, declined to comment Wednesday before questions could be asked about how events are permitted for The One.
Those interested in contacting The One's events department can do so at events@theoneenid.org.
City Attorney Carol Lahman did not respond to several requests for comment over the last week on possible constitutionality concerns about the One and the Christ Tree. Neither did Sue Ann Nicely, general counsel for Oklahoma Municipal League, a nonprofit providing services and programs to municipal members including the city of Enid.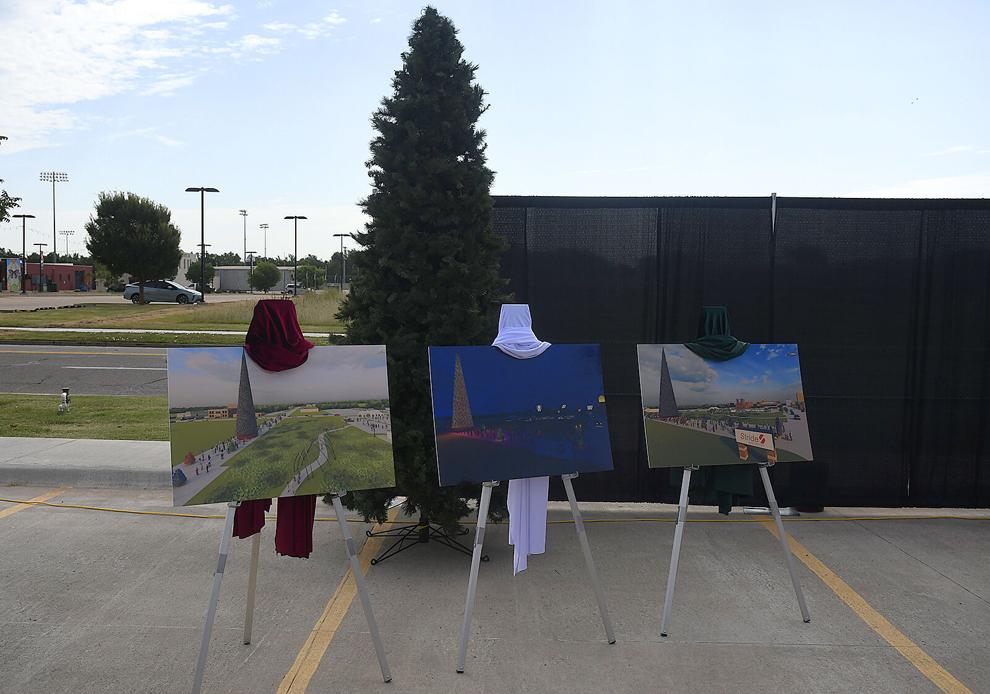 A secular object
Christmas trees have been considered secular objects since the 1984 U.S. Supreme Court case Lynch v. Donnelly — a landmark ruling that decided that longtime and "passive" Christmas displays such as trees, manger creches and Santa Claus houses on public property did not violate the Establishment Clause.
Today, Christmas trees in municipal buildings, courthouses or state capitols are generally permissible.
Jones said the other type of permitted religious symbol is one that's been up for a long period of time, such as the Peace Cross, a memorial for fallen World War I soldiers that had been on state property in Maryland since 1925 before being unsuccessfully challenged at the Supreme Court in 2019.
Tepker said because the tree is expected to be temporary, it more than likely would pass constitutional muster, and so would any church services planned for the public area.
The Williams family and One event committee members have said the tree would be donated after the Christmas season is over.
Jones said the tree could pass muster the first year, but probably not the second or third year.
"If (the event) happens to the degree that (Williams) suggests it will happen, then I think it's problematical and difficult," he said.
'A judicial shrug'
Tepker said on his first days as a law professor, he asked a senior colleague about common Establishment Clause dilemmas such as putting the phrase "In God We Trust" on the quarter or courthouses.
These questions, Tepker said the professor told him, then likely would be treated with a "judicial shrug of the shoulders."
In this case, Tepker said, public officials making public appearances at the tree or a sign saying "Christ Tree" would get the same shrug in court.
"I have problems with (a sign), but I don't think the courts will," he said. "I do not have faith, dare I say, that they will follow precedent."
A sectarian difference
The city has gotten into legal mires before over public-private agreements intersecting with non-secular purposes.
In 1987, city of Enid voters narrowly passed a three-quarters percent sales tax proposition to finance purchasing the property of the declining Phillips University for $14.35 million. This sale was done in order to ultimately spur economic development for the entire city.
When an objection to the proposition reached Oklahoma State Supreme Court, both Lahman and Nicely appealed in the city's favor — Lahman as then-assistant city attorney and Nicely for OML, which filed an amicus curiae brief.
Phillips' former seminary building, Marshall chapel, was excluded from the purchase, while the university was split into two nonprofits — Phillips and the graduate seminary, the latter of which received no public funds. Officers and trustees of either board couldn't serve on both.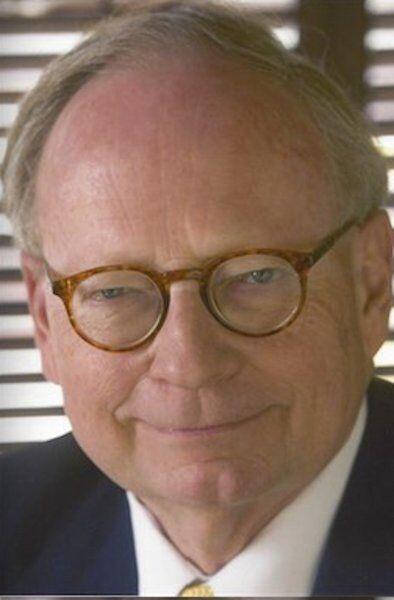 Jones, who also represented intervenors in the case, said Phillips' divestiture of its religious seminary was the deciding factor for the court's favorable ruling in 1989.
The court ruled that "the plan is constitutionally acceptable under article 2, section 5, because sufficient consideration was exchanged in the transaction and because Phillips is not a sectarian institution."